How to Build Your Ultimate End of Summer Playlist
We're only halfway through 2017 and on demand audio stream downloads has already hit 184 billion according to a Nielson report.
From upbeat tracks when you're cruising to the beach to chill beats you listen to after a night out, music makes everything better.
All summer long you search for the next playlist that will make your night out electric.
Well we have your next one set already!
We worked with fashionista and New York-based DJ May Kwok to curate the ultimate End of Summer playlist to add one last killer group of tracks into your rotation as the season winds down.
"Music is a huge component to a staycation with my girlfriends it helps curate the vibe for the day from breakfast to exercising to dinner," says Kwok.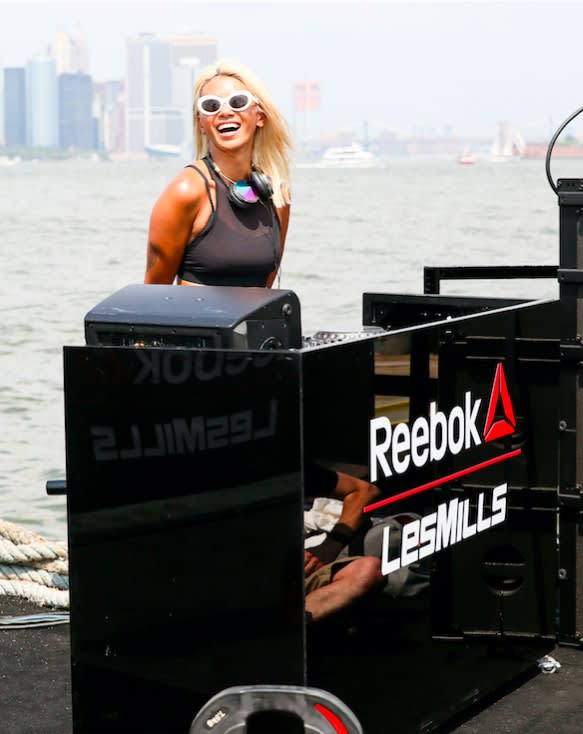 Kwok has her finger on the pulse of what's hot in the world of music.
From Fashion Week to fitness retreats to the New York nightlife scene, she's made a name for herself DJing all over the city that never sleeps playing hits that make you want to hit the dance floor.
When she's out with her friends, Kwok says there are certain genres that get them up and out of their seats and ready to party.
"I love 90s throwbacks and current hip hop," she says.
According to Kwok there are a few music trends that have been gaining some heat this Summer.
"A lot of reggae/Spanish/hip hop collaborations," she says

From hip hop to R&B to pop it can be hard to decide what to include in your playlists. Kwok says building and curating a playlist that has the perfect balance of beats is all about thinking through your plans for the day.
"Just think about the day you have planned and sync it up with the music you think would fit that atmosphere," she says.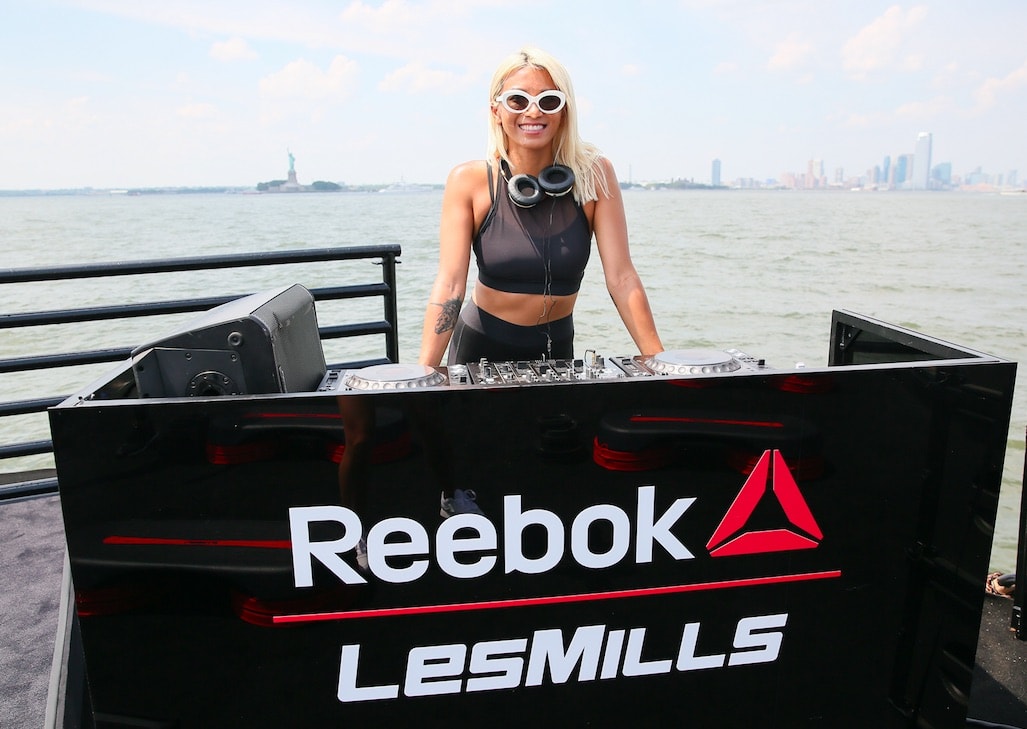 For Kwok music has always been a part of her life. It's become so much more than her job, it's a passion and source for creativity.
While most of us turn on the radio in the car or pop the headphones in when we're working out, Kwok lives and breathes music.
"Music has been ingrained in my life," she says.
"Obviously it's partially because it's part of my career but my ears have also been trained to listen and hear music and automatically think about which songs would mix well together and where I think I can play the tunes at."
She shows off her creativity through her style.
Kwok's look is all about being effortless and keeping it comfortable, for her it's all about athleisure.
"I love wearing sports bras as crop tops with denim or with a great pair of form fitting high waisted tights," she says.
So as your Summer winds down, be sure to check out Kwok's epic playlist below that will keep you and your squad moving for the rest of the season and right into Fall.
What are your favorite tracks to listen to when you're out with your friends? Tweet @Reebok and let us know!