Healthy Meals with Instagram Chefs Sakara Life
What you put into your body is pretty important. But busy schedules and late nights with friends means a balance diet isn't always top of mind.
We could all be doing a better job picking out more produce and ignoring the "danger zones" of the grocery store.
Sakara Life founders and chefs Danielle Duboise and Whitney Tingle are experts in eating healthy and having fun while doing so. And they're giving their best advice and even an exclusive recipe to Reebok fans.
For Duboise and Tingle cooking isn't a chore, it's fun and that's what keeps things interesting when they're in the kitchen.
"We like food to be nourishing and also very pleasurable, it's something to enjoy together," says Tingle.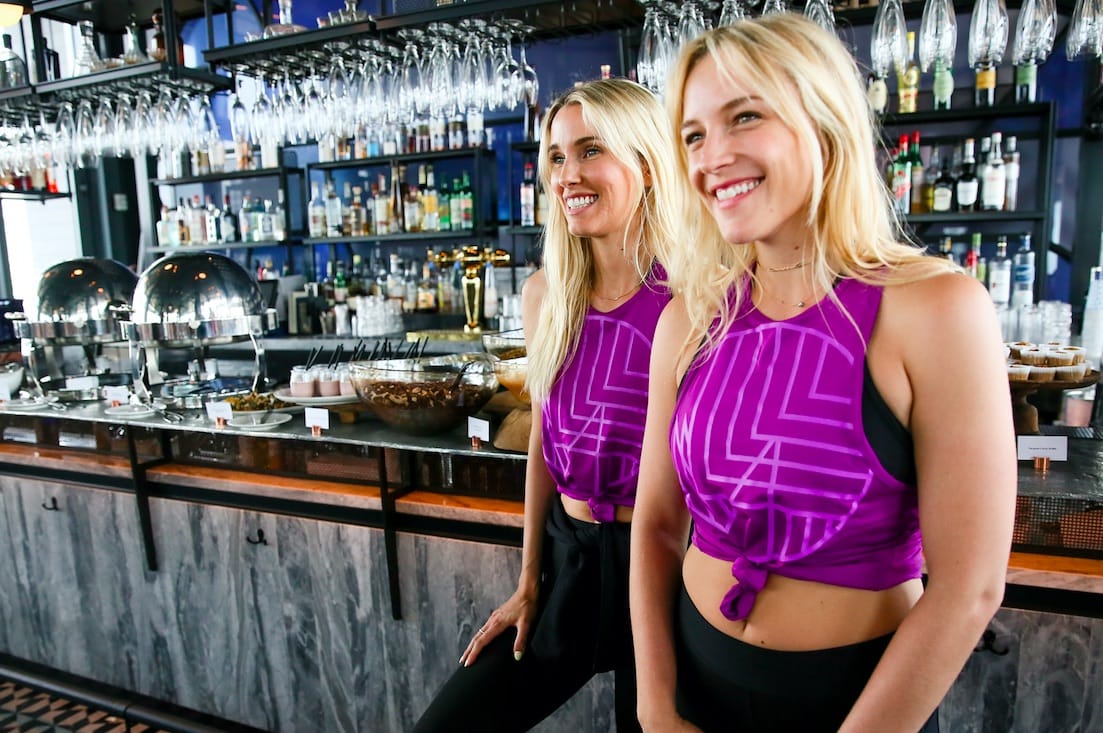 While at its basic level food is just fuel for your body, Duboise and Tingle see it more as a cool art project. They suggest turning your meals into a challenge where you need to incorporate a beautiful and colorful mix of ingredients into every meal.
"All of our meals are based off of our pillars of nutrition," says Duboise.
"So making sure you're getting super foods in every meal and making sure you're eating the rainbow, that really is inspiring because then you have to think, 'What are all of the colors I need to get in this meal?'"
Duboise also warns of getting stuck in the Food Comfort Zone!
"It's too easy to just stick to kale and avocado toast," she says.
"People find what they like and stick to it but one of the important things about building your best body is making sure you're getting a variety of nutrients at every single meal and not having the same thing over and over again."
If you're looking for a nutritious staple to keep stocked in your kitchen cabinet to keep your meals interesting, Tingle suggests hemp seeds.
"They're really healthy for you and a great source of plant protein," says Tingle.
"They have healthy fats and keep your skin hydrated and keep you satiated. I like to sprinkle hemp seeds on everything whether it's breakfast or on a kale salad, just add it to anything and it will taste good."
Now all this healthy talk isn't to say that Duboise and Tingle don't enjoy a good dessert every now and then.
"We make a really good banana ice cream popsicle," says Duboise.
"It's just frozen banana then you add blueberries or chocolate cacoa. It's like ice cream or you can freeze it into popsicles so it's almost like a fudge or a rich and creamy decadent popsicle."
Both Duboise and Tingle agree that no matter how healthy the meal, it's twice as fun if you're cooking together with friends or family.
"If you're going to a park or a museum and then you all come together to eat, it's a time you can sit down and engage," says Tingle.
"You're not engaging with your social media but you're actually there enjoying a meal together."
Now that you're prepped for the kitchen, check out Duboise and Tingle's overnight oats recipe to kick off your healthy eating!
Steel Cut Oats, Overnight Oats
Overnight sprouted oats with maple syrup and chia (can also top with strawberry salad).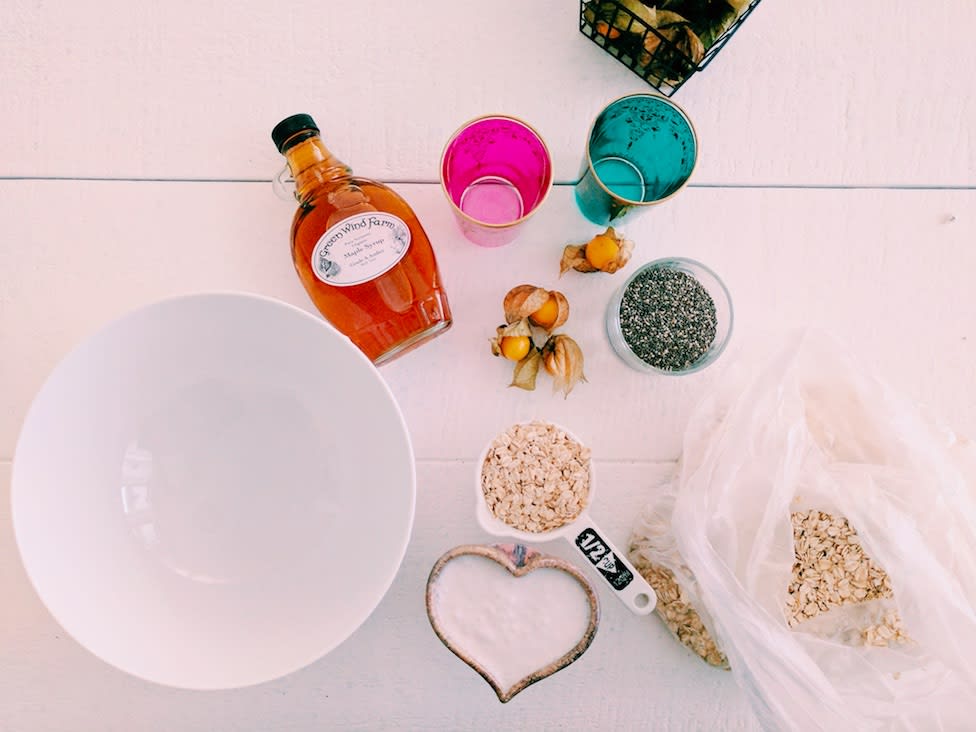 1/2 cup Old Fashion Rolled Oats

1 Cup Coconut Milk

1 Tablespoon Chia Seeds

1 Tablespoon Maple Syrup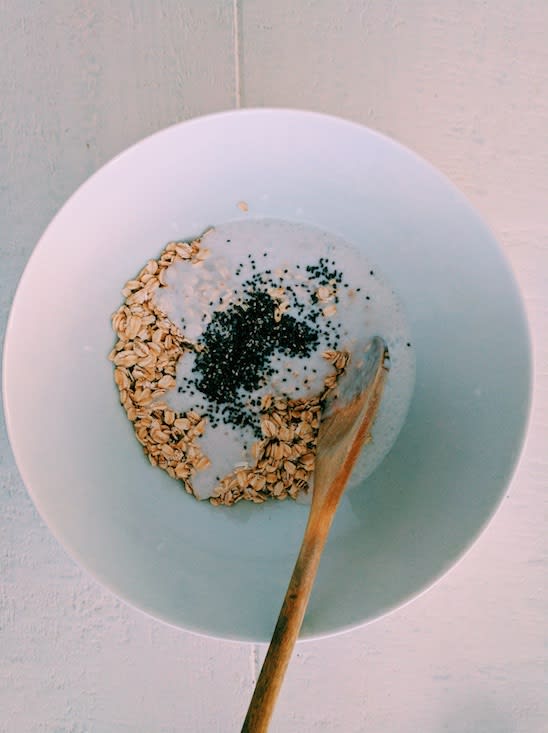 Add your own fruit (they suggest tomatoes) to taste.
Stir together and let sit for 8 hours overnight!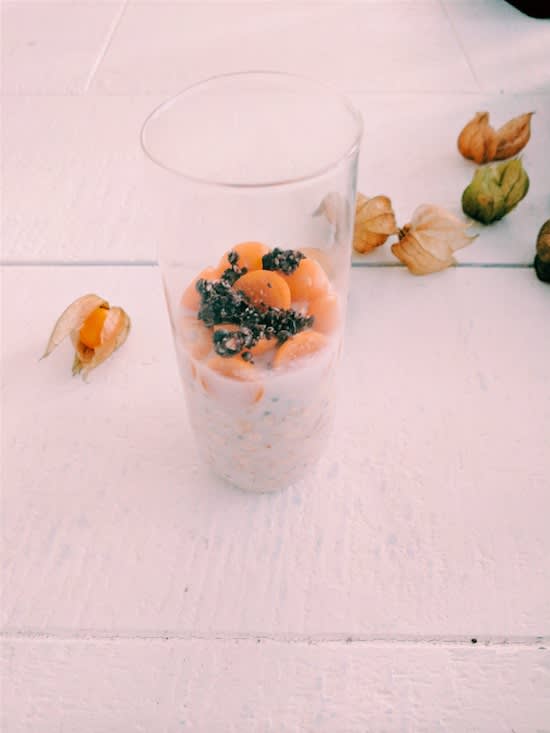 What's your favorite healthy meal? Tweet @Reebok and show us!