How to Cop MGK's Style
The 90s are back. From TV shows to music, the decade of the 90s is making a comeback especially when it comes to fashion.
The fashion risks, the stand-out style and bold statements of the 90s can be seen up and down the runway and even on city streets. In tune with this trend is Reebok's Club C Overbranded shoe, which includes a 90s vintage logo as a nod to the era.
One of the men leading this 90s style resurgence is rapper and actor Machine Gun Kelley (MGK).
Known for his daring outfit choices, MGK isn't afraid to mix it up when it comes to his style. He mixes 90s trends with current staples and makes it look easy—and cool.
While on set with Reebok in Chicago, MGK revealed his favorite 90s style picks on camera.
When it comes to choosing between on-stage style or his street style, MGK's answer isn't shocking for a guy who is constantly dressed to impress.
"On stage style because you should look like a superstar 24/7," he says.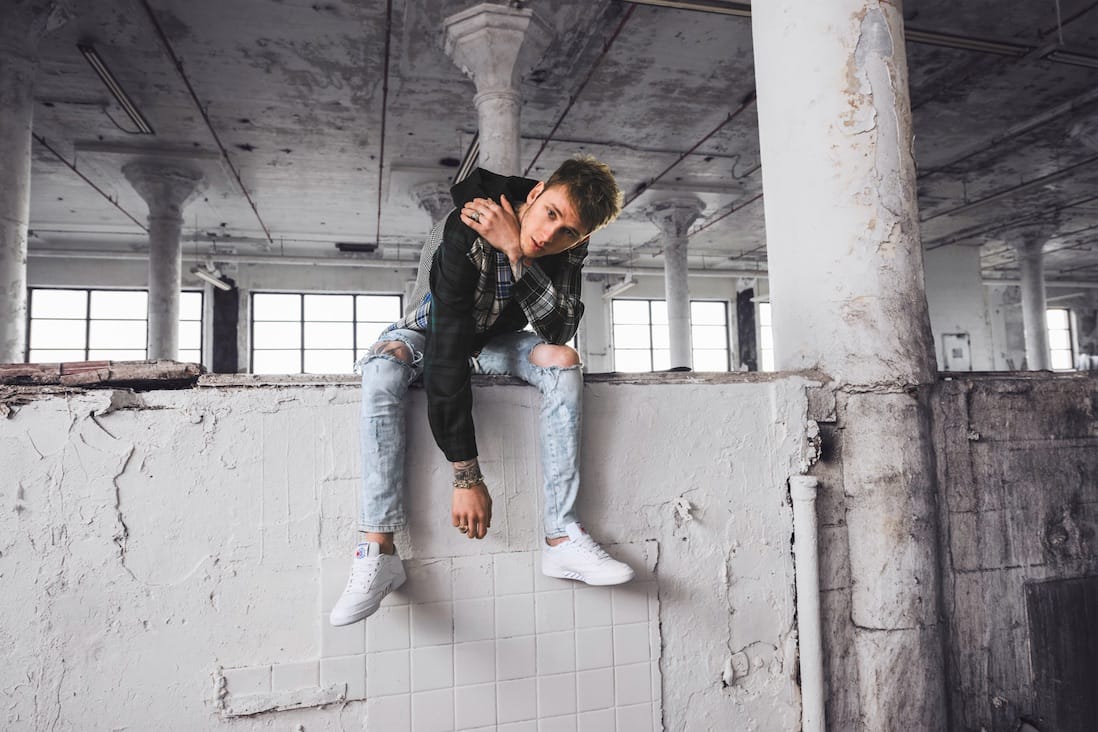 MGK also made it clear that comfortable style wasn't his first choice and that he'd rather suffer for the cause of fashion.
"Suffer in style, baby," he says.
As for the ever-popular debate over baggy or fitted jeans, MGK's next answer proves you don't have to pick and you could give those 90s baggy jeans another go.
"I'm down with both, man," he says.
"Baggy jeans are rad and fitted jeans are cool. It just depends on what kind of mood you're in. Like if you're in the mood to say 'rad' you probably want to wear some baggy jeans."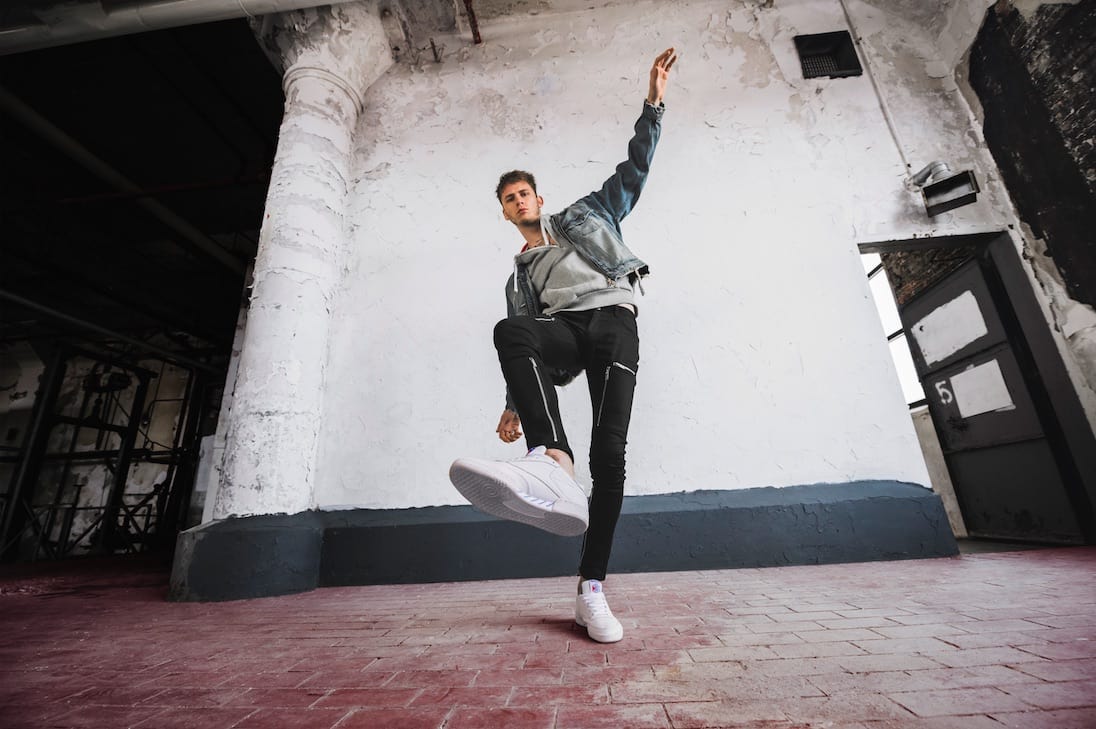 But if you're wondering if that high sock 90s trend is in, MGK says there's no question.
"High socks all day for sure, pull them up," he says.
Given the choice between a clean-cut look or some shaggy 90s locks, MGK shows us how he adds his own spin (or spikes) on things.
"Liberty spikes!" he says.
He also confirmed once and for all that cargo pants are indeed over (in case you missed the memo) and that 90s parachute pants are in.
"Cargo pants are whack, parachute," he says.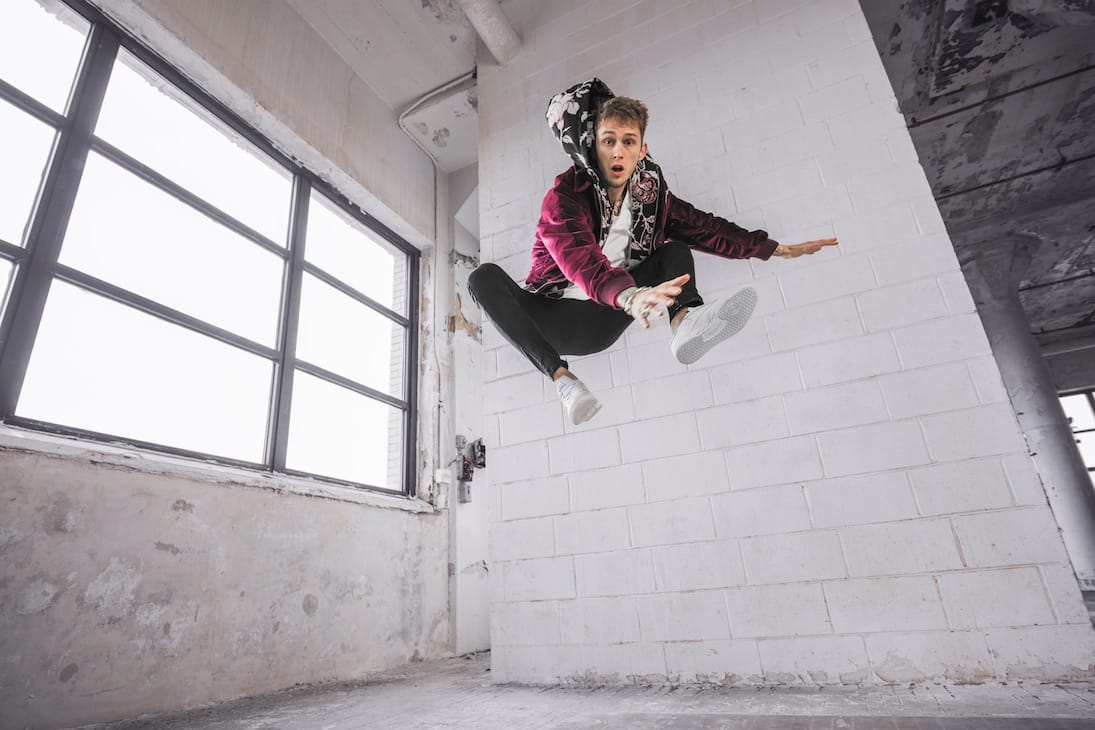 While MGK is known for his out of the box style, he still keeps some things simple and reveals he'd choose a solid color over flannel any day.
He even continues to reprise styles from the 90s with current trends, making him a style icon and a force to be reckoned with.
We picked a few additional answers from MGK's list of 90s style favorites!
Reebok: Risk taker or play it safe?
MGK: Risk taker
Reebok: Sweater or polo?
MGK: Absolutely not
Reebok: Homebody or adventure seeker?
MGK: Adventure seeker
Reebok: Splurge or drugstore bargain?
MGK: Splurge!
Reebok: Fall Winter Fashion or Spring Summer Style?
MGK: Fall winter fashion, layers upon layers all day.
Which 90s style is your favorite to wear with Club C Overbranded? Tweet @ReebokClassics and tell us!