Rae Sremmurd Loves Throwback Video Games
In honor of National Video Game Day, we're throwing it back with hip-hop duo Rae Sremmurd as they play a few of their favorite classic video games.
Their gaming uniform of choice?
Reebok Classic Leather shoes.
Both guys are rocking the clean white kicks, a timeless silhouette to match the classic gaming vibe.
According to Swae, the brothers have been big gamers since they were kids.
"Heck ya after school, on the weekends," he says of when he would play.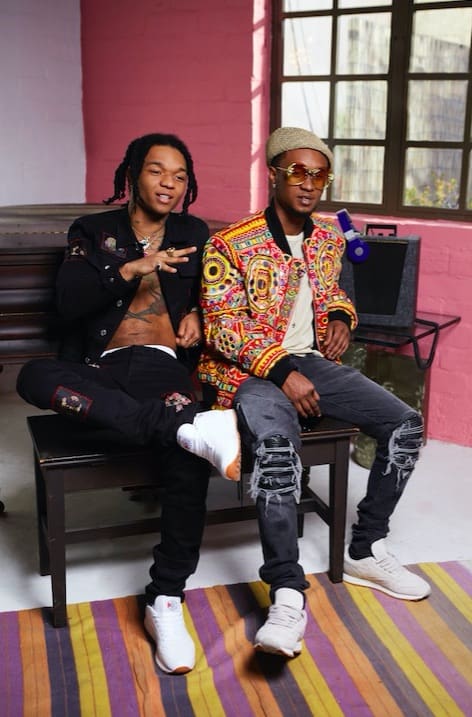 The guys have fond memories of their time playing games before they hit it big.
For them, classic video games are a reminder of times they would spend together in between making music and working hard to get it heard.
But video games were also used as a form of punishment if the guys didn't keep in line. Now known for their wild antics and bold personalities, we weren't surprised that back in the day Rae Sremmurd's gaming privileges were revoked for causing trouble.
"If I got in trouble I couldn't get on it and I had to watch from the bunk bed," says Swae.
Nowadays if the guys are sleeping in bunk beds it's on a tour bus traveling around the world playing their hit tracks. While the duo is busy on the road traveling from show to show, video games remain a tradition. They've taken a few on the road with them for when they find time in their busy schedules to revisit the classics.
When asked who plays video games more? Swae had a clear answer.
"Slim!" he says.
But Slim says now that they travel so much he can't play as much as he'd like.
"Yeah, not when we're on the road," says Slim. "I have a console on the tour bus but I have to work, man."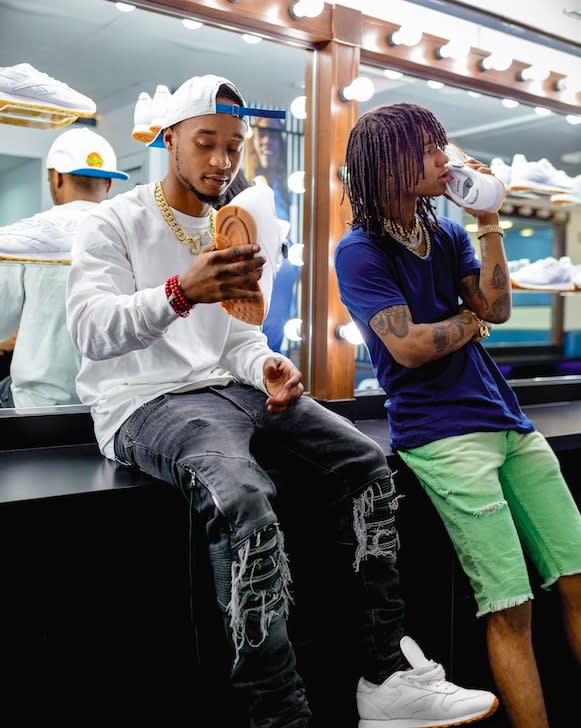 We got you, Slim.
Sometimes you just have to put down the console and grab the mic.
While the guys may have their classic games tucked away on the tour bus for when they can make the time, they never tuck away their classic kicks.
The Classic Leather shoes are their go-to sneakers. Much like the games from back in the day, they're timeless and never go out of style.
"When it comes to my shoes I dig the old-school fashion," says Slim.
"When it comes to video games it's classic and it's still fun, and these Classic Leathers are classic and they're still fresh," he says.
What's your favorite video game from back in the day? Tweet @ReebokClassic and tell us!