Aly Raisman Designs Custom "Girl Power" Sneakers
The clothes and shoes you wear can express parts of your personality that may otherwise stay quiet.
U.S. gymnast Aly Raisman showed us how by customizing her own pair of Reebok Classics. Channeling her creative spirit and love for self-expression she made a YourReebok design to share with fans.
Known for empowering other strong women like herself, it's no surprise Raisman made sure to include a nod to powerful women and girls in her design.
"I love this shoe because it is colorful," says Raisman. "I knew I wanted the shoe to be about girl power from the start but I didn't want it to be the stereotypical pink color. No matter your style you can be total girl power any day and it's a reminder to be confident in your own skin and feel bold enough to express your personal style any way you want!."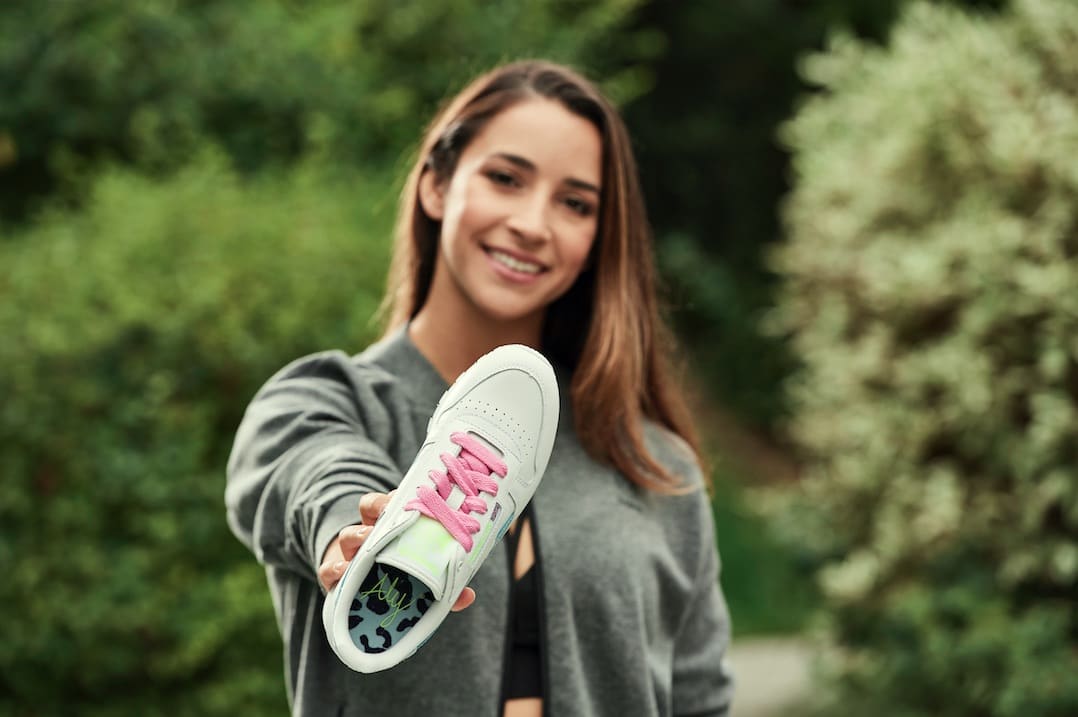 Looking to express yourself the same way Raisman did?
Make your regular sneakers jealous by designing a pair of custom Reebok Classics using YourReebok.
This feature gives you the opportunity to be the head of your sneaker design process.
When Raisman designed hers, she looked through multiple color swatches and patterns and settled on a colorful mix that represented her fun-loving energy.
"I love the baby yellows, blue and pinks, which is why I included it in the shoes," she says. "Those colors make me happy!"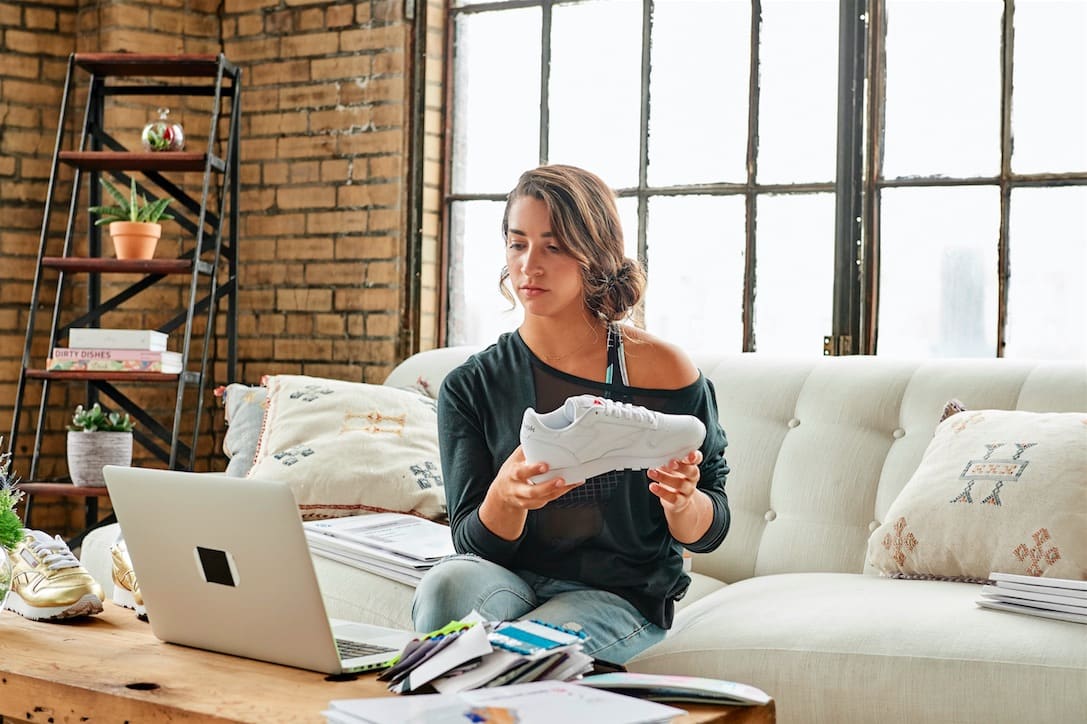 And if you love her design, you're in luck!
Raisman's custom design will be available on Reebok.com for a limited time under the YourReebok feature so you can rock her style too.
"Today's generation has the coolest style because you can make anything your own with confidence and self-expression," she says.
Raisman says the colorful kicks are timeless classics that can be paired with anything to build looks that can take you from day to night.
"I love these Reebok shoes because you can wear them with a pair of jeans and even out to dinner with a fun dress," she says.
Raisman is all about expressing her creativity through her clothing, whether she's focusing on colors or taking it to the darker side.
"I like wearing fun, bright colors, but I love wearing all black and fun shoes, totally depends on the day!" she says.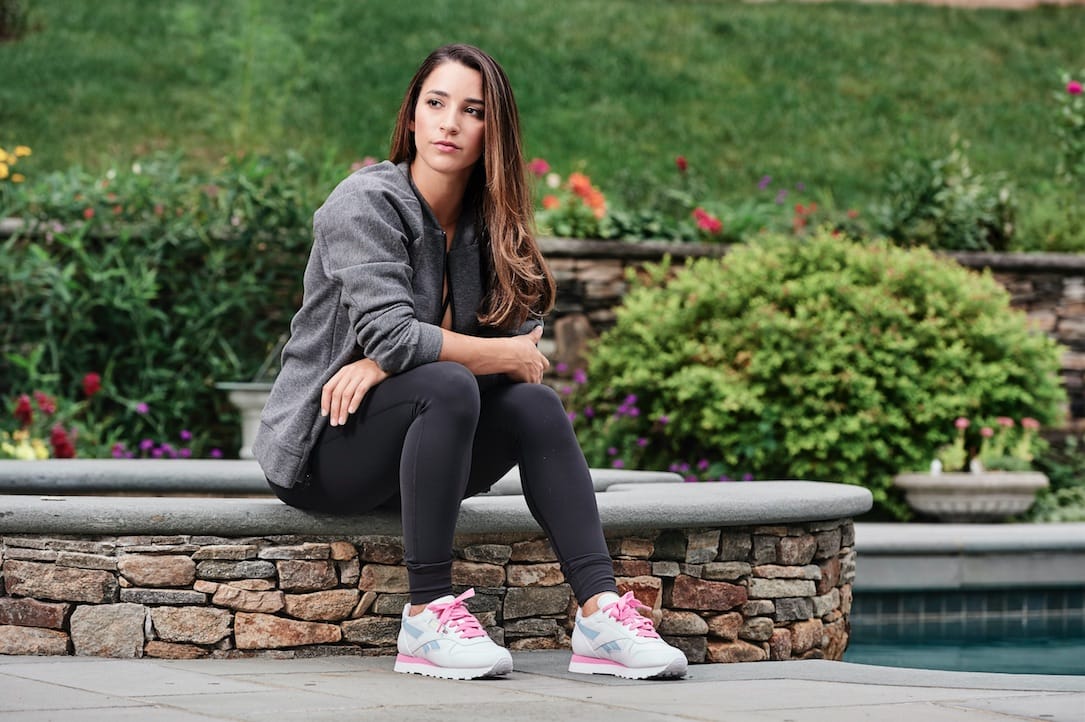 As for the staples that are always in her closet, Raisman keeps a few ready in her wardrobe.
"Leggings, a good leather jacket, classic sneakers and a white t shirt," says Raisman.
Taking these staples and adding her colorful pair of Reebok kicks allows her to create a unique image that she's proud to share. Rasiman says YourReebok really allows people to be bold and express themselves through style.
"It is cool because you can create it any way you want," says Raisman.
"I love when people have unique style and they aren't afraid to try something no one else is wearing! I think it's great that people can express themselves in any way they want."
How would you style these custom Aly Raisman Classic Leathers? Tweet us @ReebokClassics with #YourReebok!
Aly's love of fitness started as a child. Unfortunately, today's youth are more sedentary than ever before. To help bring her fierce passion for fitness to all, $5 from every Aly Shoe purchase will be donated to BOKS, a FREE physical activity program that gets kids moving.