Gigi Hadid Gets Fit During Interview with Trainer
In a small and overly crowded studio space in New York City, International super model Gigi Hadid never breaks her focus.
Surrounded by lighting equipment and people, Hadid cracks a few jokes and quickly checks in with her trainer before taking her place on the workout mat to get to work.
In her first interview in this video series, Hadid showed us she could hold a plank with the best of them and now she's opening up about empowering women in her life…while crushing sit-ups.
While her trainer, Rob Piela, shouts at her "Don't quit," and "Keep it tight," Hadid barely flinches.
"I really like writing notes and cards to tell them why I appreciate them," she says of the special women in her life.
As the headliner of Reebok's #PerfectNever campaign Hadid has spread her message of self-empowerment and confidence around the world. #PerfectNever encourages women to embrace their imperfections to be the best versions of themselves.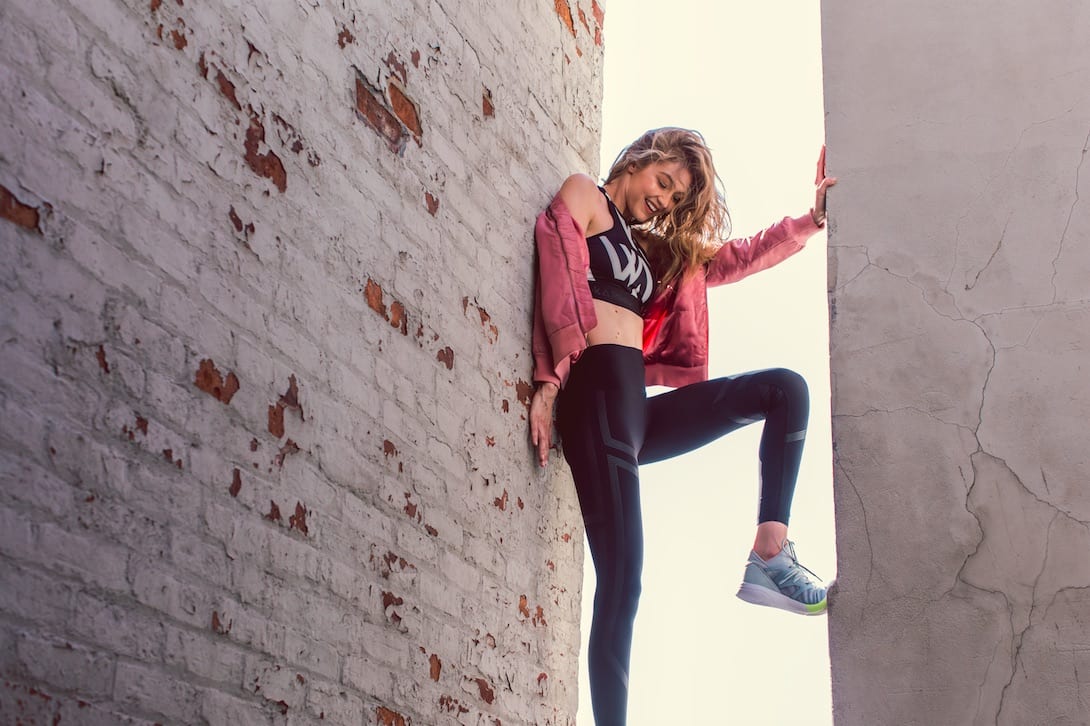 While Hadid motivates others, she also surrounds herself with strong women who support her in return. In particular, her mom, who she says has given her important words to live by.
"If you're not the nicest, most hard working person in the room there's always going to be someone prettier, nicer and more hard working," says Hadid.
When faced with a challenge, it's Hadid's confidence and strength that gets her through and pushes her to be better.
"I try to have an honest inner dialogue," she says.
In those moments, when her boundaries and barriers have been challenged, is when Hadid finds the inner motivation to push forward. She reminds herself that the expectations and limits that others put on her only hold her back.
Hadid has learned to look past the idea of perfection and to accept herself for who she is.
While the pressures of being in the spotlight may take a toll, Hadid says there is one thing that keeps her grounded and helps her gain perspective.
"Focusing on my passions outside of work," she says.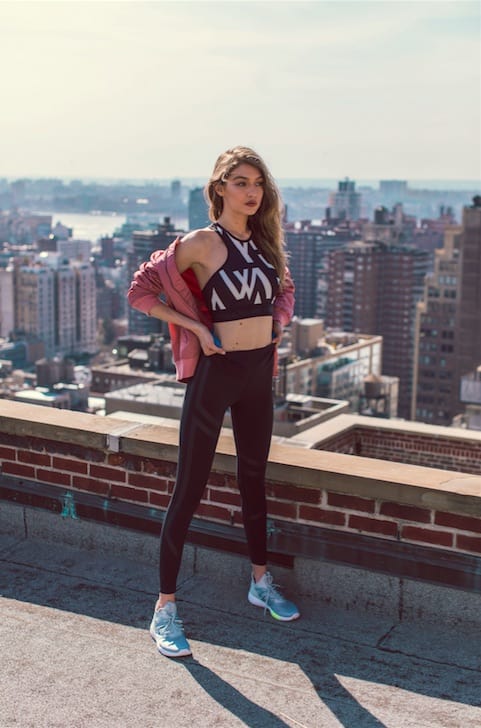 Hadid uses her positivity and strength to elevate the women around her so they can learn to let their confidence shine through.
When asked about her inspirational message for other women, Hadid breathes out a line that everyone in the room can relate to.
"It's never as easy as it looks, for anyone," she says.
With her shaking legs and tightened core, she refuses to give up. Hadid powers through the end of the crunches.
In her final moments on the workout mat, she breathlessly answers what her favorite girl power anthem is with a fitting final two words.
"Perfect Never!"
How do the women in your life motivate you? Tweet @ReebokWomen and tell us using #PerfectNever!