Style Guru Marni Senofonte Wants to Transform Your Running Wardrobe
When suiting up for a run, fashion may not always be the first thing on your mind.
You're more focused on logging those long miles than how you're going to look doing it.
Runners have traditionally been known for picking their outfits based off the weather, the route … and quite frankly, whatever is in closest reach at 5:30 a.m.
But times are changing.
Workout clothes are now more fashionable than ever, and we're living in a world where every running route seems to present at least five Instagram opportunities.
Marni Senofonte , a celebrity stylist known for her bold looks, says sweat sessions should be seen as just another opportunity to express your personal style.
And Senofonte is here to help you make that happen.
"People should always be thinking about what they are wearing when they work out," says Senofonte.
"It is about comfort and performance, but … it's just as easy to put together a cute look to work out in than it is to just wear the same old.
"It will make you feel better which will make you work harder," Senofonte continues.
So you've decided you want to transform your running wardrobe but where do you start?
Senofonte says, "Take your same style tips that you put together for your day; you know, how you would get dressed for the day, and infuse that same sort of vibe into your workout clothes.
"There's so many options now, and so many different shapes, colors, patterns that you can really infuse the same rules that you do to get dressed in the day for your workouts."
But sometimes, this array of choices can seem overwhelming. It can be hard to know where to look for inspiration. Your perfect look may not be the same as it is for someone else. In fact, it's probably not.
That's why Senofonte says when in doubt, just find what works for you and with your body.
"Before you put your running look together, you should look in the mirror and watch yourself run in it," she advises.
"If your bra top is a little loosey goosey, and you're jiggling and juggling yourself, then you need a little bit more support."
Experimenting with what flatters and feels best on your body type can make all the difference.
"Just because it's athletic wear and just because it's a racer bra and leggings doesn't necessarily mean that it lends itself for running. There is certain amount of impact that your garments need to be able to withstand when you are running.
"That's half the battle, just making sure that you are compressed and you feel and look as tight as you can while you're running," continues Senofonte.
When asked if there are any particular pieces to steer clear from altogether, her response may surprise some.
" There are no absolute no's in workout gear," Senofonte says. "Whatever you can function in to do a proper workout, God bless."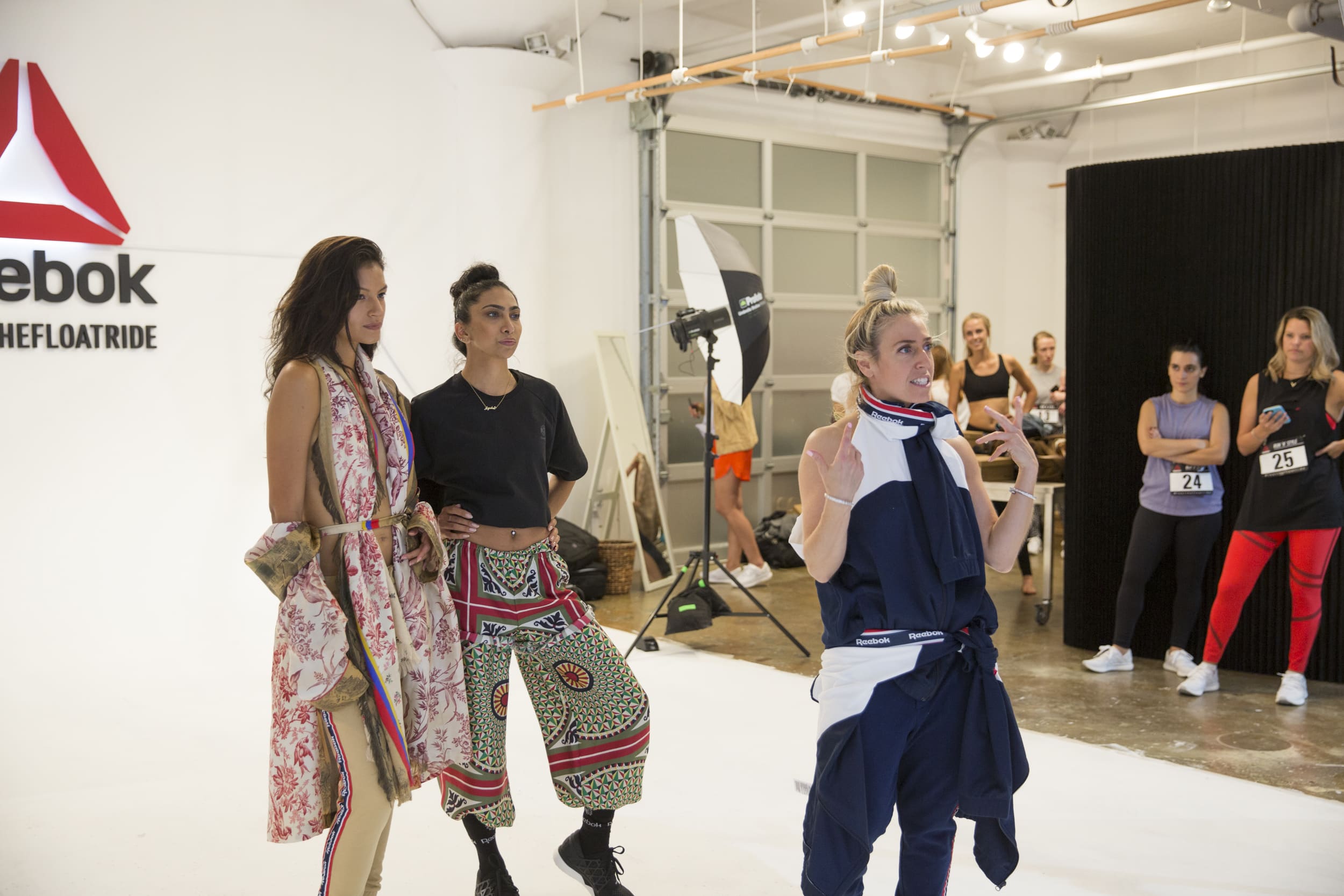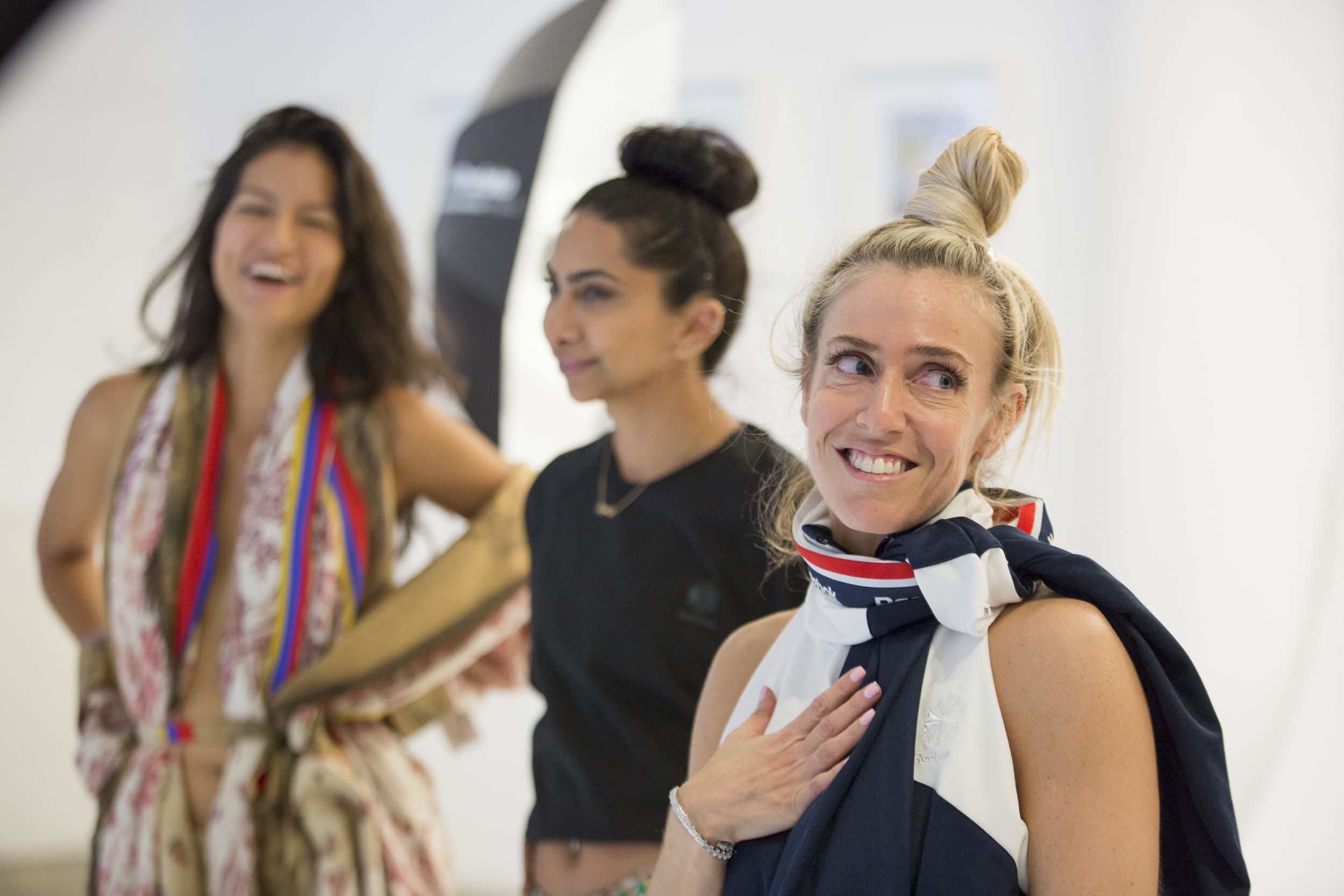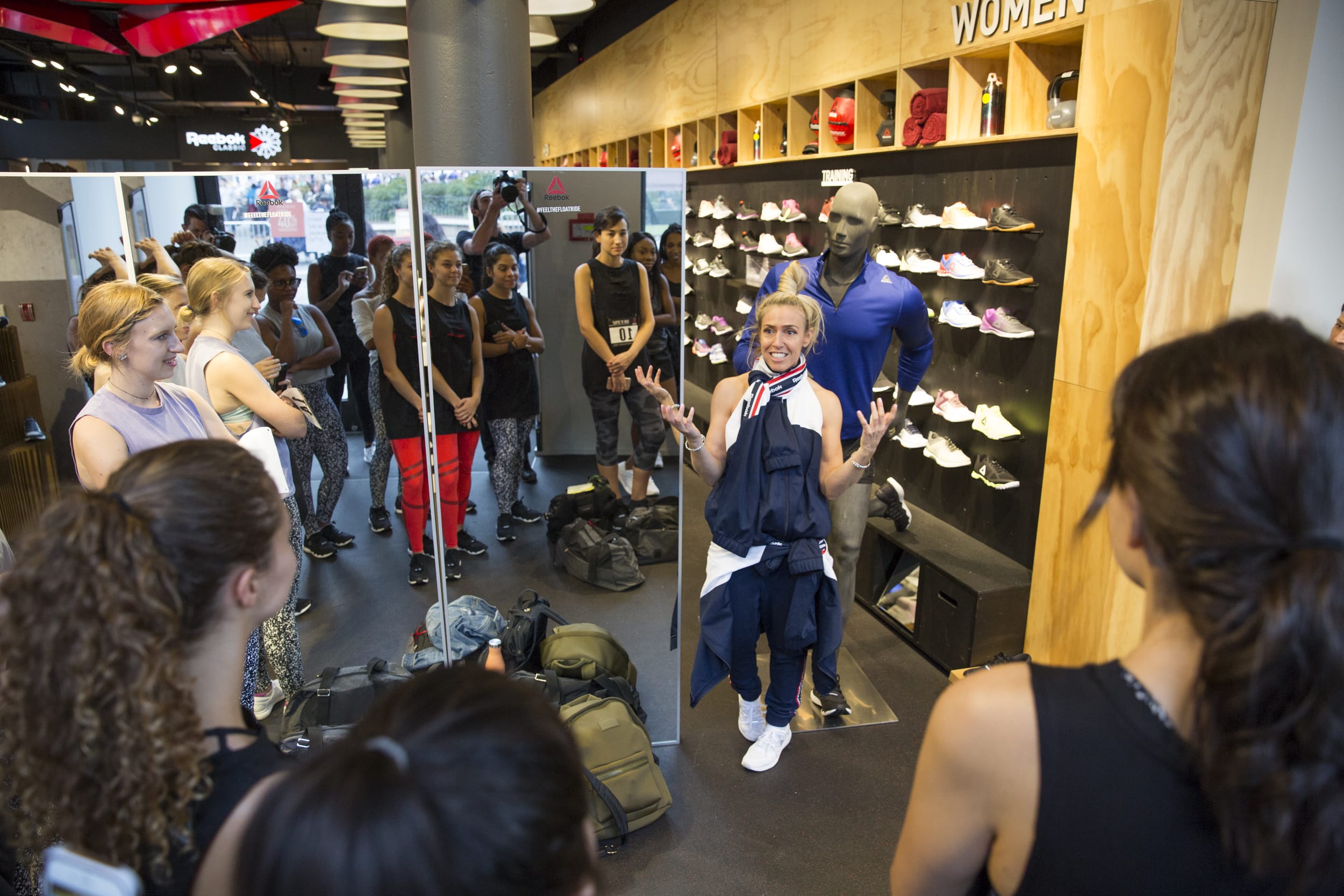 Already picking your outfit for your next 5k? Tweet @Reebok to show us how you styled your pieces together.