Monica Rose is Picking Your Fall Style
Fall fashion is unlike any other. From boots to oversized sweaters and stylish hats … it's a welcomed break from the skirts and bathing suits you wore all summer. 
Even if you're "in the know" when it comes to style, it can be hard to choose what to go for. From apple and pumpkin picking (really, everything pumpkin) to road trips, there's a lot of outfits to plan for this season.
So we've tapped into the expertise of celebrity stylist Monica Rose to take us through this season's trends and tell us her fashion picks.
First up, Rose says when picking between a sweater or a sweatshirt, she goes for the more casual of the two.
"Sweatshirt," she says.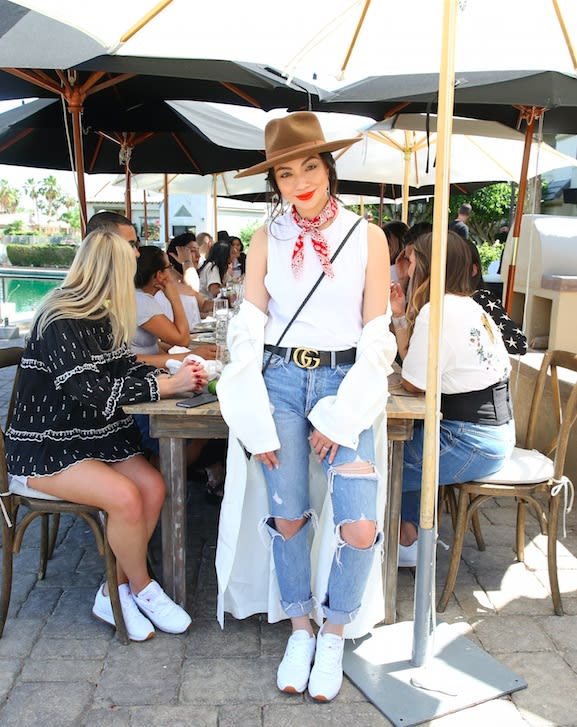 When we got to talking footwear, Rose made an easy call between flats or sneakers without any hesitation.
"Sneakers," she says.
In a previous interview, Rose talked about how Reebok's Classic Leather is her go-to sneaker because it goes with everything and will never go out of style. The clean, classic white silhouette is good for pairing with all your fall favorites, and the comfort factor is the biggest selling point for her.
While quick to answer on the footwear front, Rose just couldn't pick when it came down to choosing between a leather jacket or a bomber jacket.
We completely understand the struggle.
"Oh both!" she says.
During the summer it's be really fun to kick things up a notch and wear bold and bright colors. But when it comes down to it, Rose chooses "nudes" over bolds because the best thing about Fall is that you can really rock the more neutral colors and still make a statement.
If you're wondering whether jeans will remain the go-to this season or if you'll have to start tackling your pile of denim, fear not, this classic style staple isn't going anywhere. Even with competitors like leather pants making their way down runways recently. When choosing between the two, Rose says it's jeans.
As for where to find all of the Fall fashions this season, Rose suggests they don't always have to be brand new.
"Vintage finds!" she says.
When it comes to hair styles, Rose was quick to say that you can usually find her with her hair up and away from her face throughout the season.
"Oh my god, top knot, I'm the top-knot queen," she says.
The Fall season also gives you tons of options to build out an outfit. And for Rose, creating a form-fitting look isn't her top choice.
"Layered look," she says.
We couldn't agree more!
The Fall season is all about accessorizing and layering to create the perfect outfit. To complete your Fall style, Rose says, "Winter hats," are the way to go if you're looking for a statement piece.
With a statement piece chosen, a pair of classic kicks and a few layers you're now set to conquer Fall fashion with advice from a style expert!
For exclusive tips from Rose, we picked a few more of our favorites below!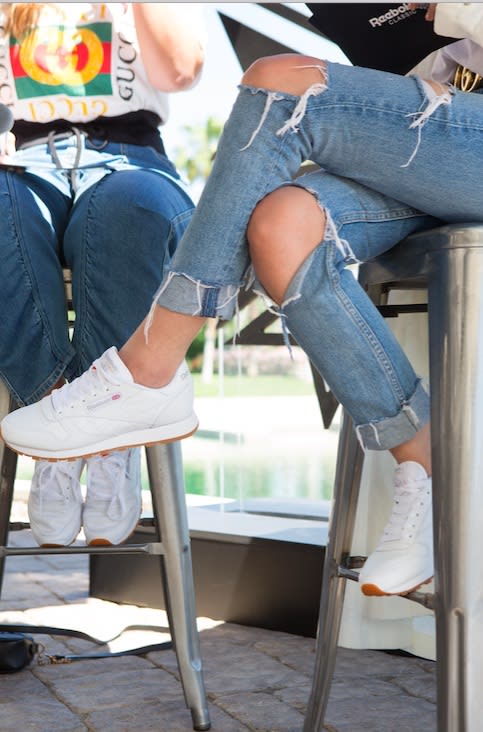 Reebok: Slip On or Laced Up Kicks?
Rose: Laced Up Kicks
Reebok: Perfectly Polished or Laid Back Look?
Rose: Depends on what mood I'm in.
Reebok: Fishtail or Ponytail?
Rose: Ponytail
Reebok: Ankle Boots or Over-The-Knee Boots?
Rose: I want to say both, but I think I'm going to say over-the-knee.
Which of Rose's Fall style tips will you use this Fall? Tweet @ReebokClassics and show us!