Holiday Style Inspiration from Jasmine Sanders
It's the time when weekends become booked up with parties, travel and last-minute holiday shopping sprees.
While all of these seasonal activities are fun, they don't leave us with a lot of time to plan the most crucial (and fun) part of all--our outfits. This year we're making the holiday style planning a little easier for you by getting the inside scoop from an expert.

We worked with model and Reebok Classics ambassador Jasmine Sanders to find out how she prepares her wardrobe for this busy time of year and keeps her sneaker style on point for any occasion.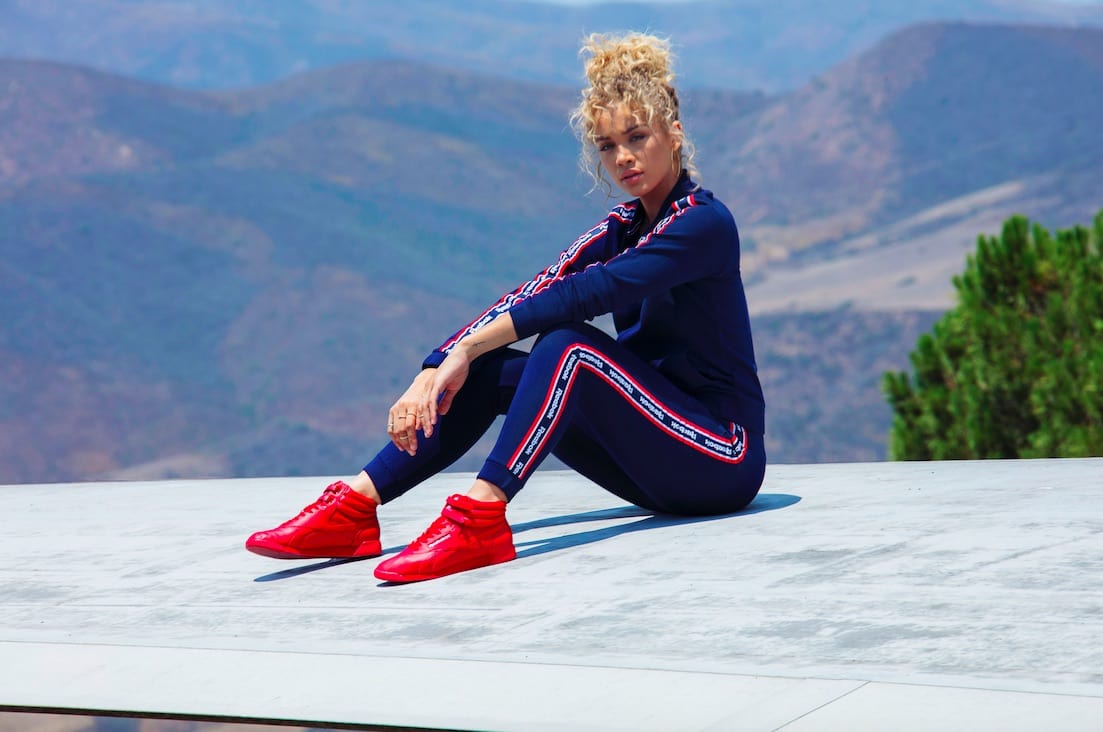 "My style doesn't really change for the holiday season," says Sanders.

"If I can still keep it sexy and stylish and rock a comfortable sneaker I go for it any time."

For Sanders, it's all about comfort. For a holiday party, she likes to add kicks like the Reebok Freestyle in red to give the ensemble a pop of color.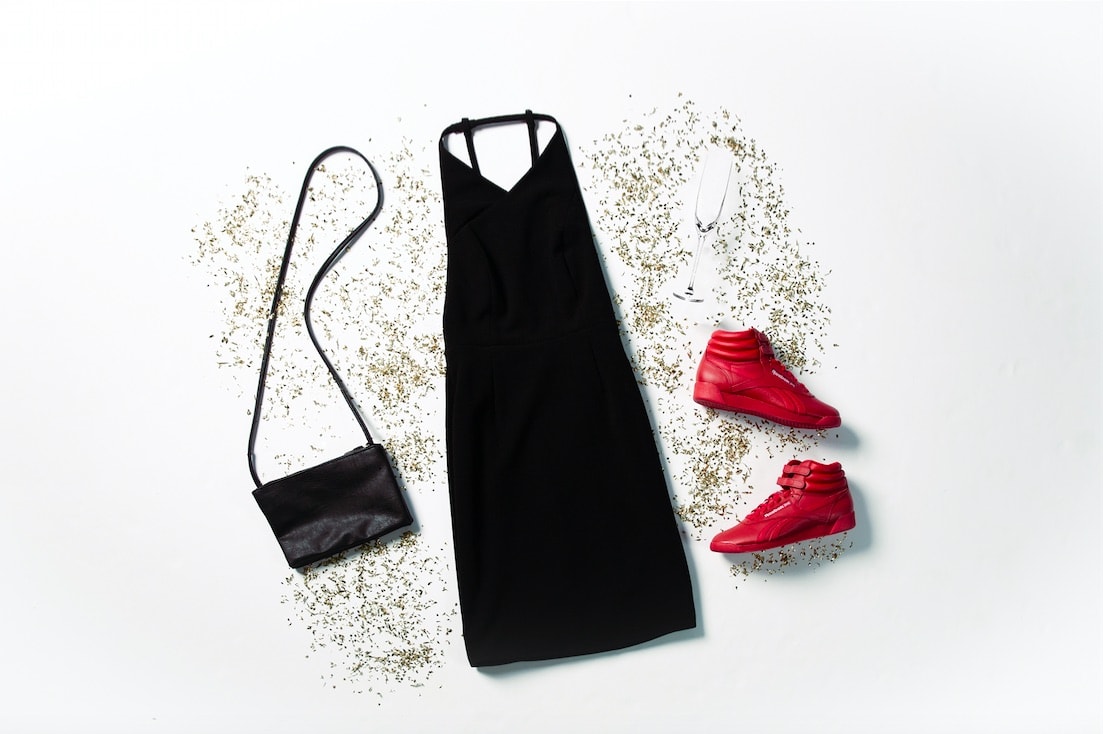 "I definitely like to play up my reds a little bit more around Christmas time," she says.

"I'm the queen of pairing a little black dress or a cute little strappy dress with a sneaker. I'm always trying to find something that's more comfortable than six inch heels."

When she's running around, shopping for loved ones or maybe even her dogs, who she's rarely seen without, there's a go-to outfit she throws on with a pair of Reebok Classic Leather sneakers.

"I'm always in sweats or cute leggings and an oversized crop tops," she says.

As the weather gets colder during the holidays, Sanders reminds us of one crucial point; the art of layering. She recommends a mix of fashion and function by always having a track jacket handy. Since the '90s are on trend right now, adding a staple piece like a track jacket adds an element of style to any outfit, plus it keeps you warm!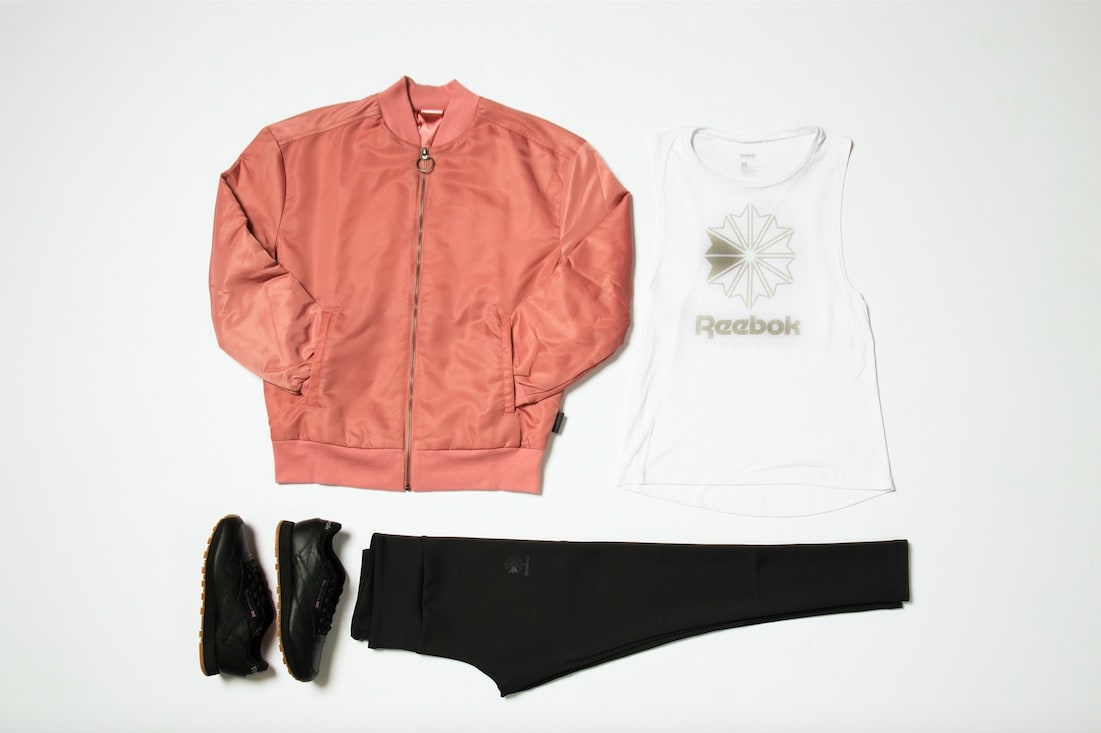 "I really just keep my day-to-day comfortable and cute but also like to add a lot of super cute jackets because you get to layer a lot more in the winter time," she says.

Keeping it casual is crucial for Sanders. She is always on the move!

As someone who travels a lot for her career and even more so during the holidays, she definitely keep her wardrobe simple. So when it's time to board the plane, you can find her rocking something she can move in easily and still look put together.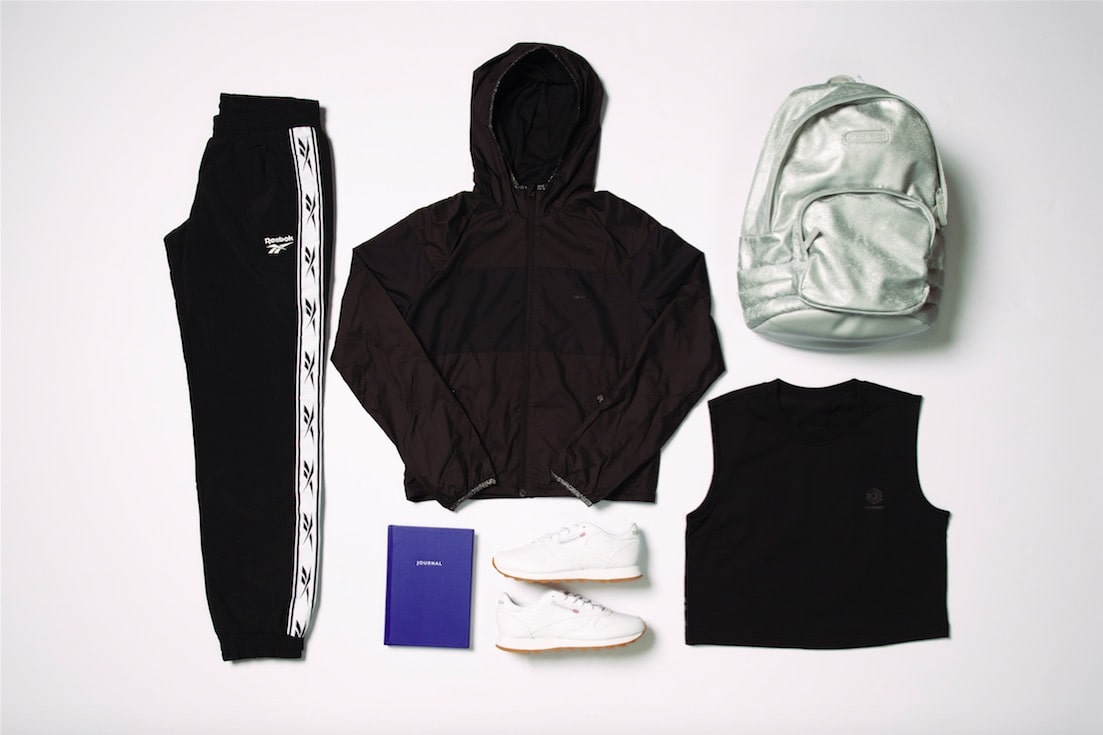 "I really like super cute sweat suits with some cute classic sneakers," she says. "It's the perfect comfortable outfit that you can move around in."

Of course, the holidays are nothing without quality family time. So when she's home for the holidays, Sanders sticks to what she knows works.

"I'm always sitting on the floor playing with my dogs or playing with my nieces and nephews, so the easier the outfit and the more comfortable it is, the more fun I have," she says.

Did you use any of Sanders's holiday styles as inspiration this season? Tweet @ReebokClassics and show us!