3 Tips Before Starting Your Early Morning Workouts
Daylight hours are diminishing.
For fitness fanatics with busy schedules who opt for the early morning and late-night workouts, these added hours of darkness mean running and training while it's practically pitch black outside.
If you fall into this category, New York City trainer Jen Rufo is here to help.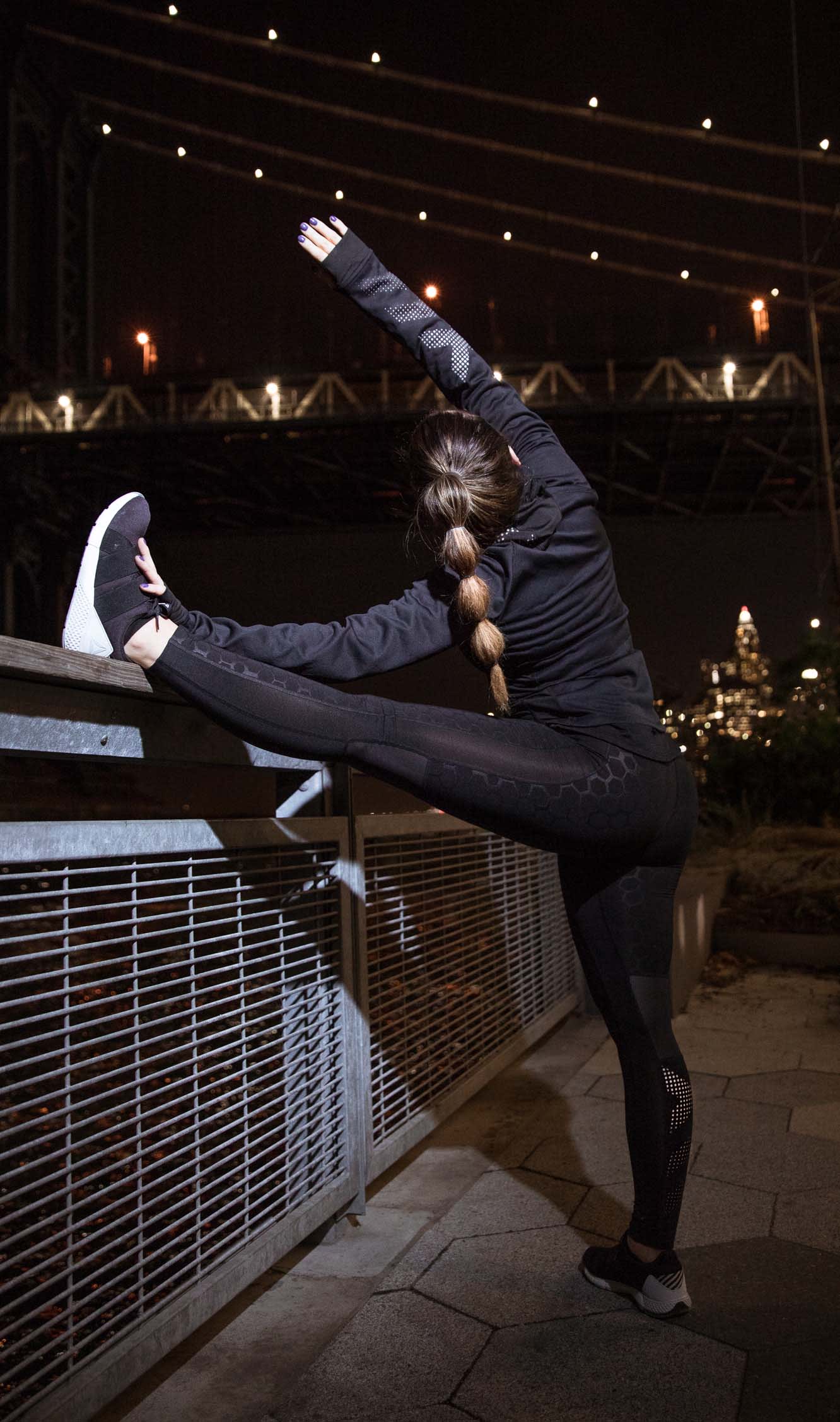 While Rufo is all about working out in the dark, she's quick to point out that safety needs to be at the forefront of your a.m. sessions. Don't let the early alarm clock distract you from the proper way to start and end a workout.
1. Warm Up Before You Head Out
When in a rush to get a workout started, many forget a vital part of the process: the warm up. Because mornings are rushed to begin with, this holds particularly true then.
According to Rufo, the warmup cannot be an afterthought. She stresses it is as important as the workout itself.
"Adding a quick warm-up into your routine will loosen up your muscles, prepare your body for the elements and prevent injury," she says.
"As it gets darker it starts getting colder as well," Rufo adds, further justifying why a warmup is so essential.
2. Focus on Your Breathing
Waking up in the early hours or staying awake later than usual can have you feeling groggy and tired.
Rufo says the solution is not hitting the snooze button or pulling the blankets up higher on the bed; it's a deep breath.
"Breathe to keep your mind awake for those dark fall and winter hours," says Rufo.
It may seem simple but the way you breathe can affect the effort that you put into your workout. When the sleepiness starts to settle in, you're going to need to power through it.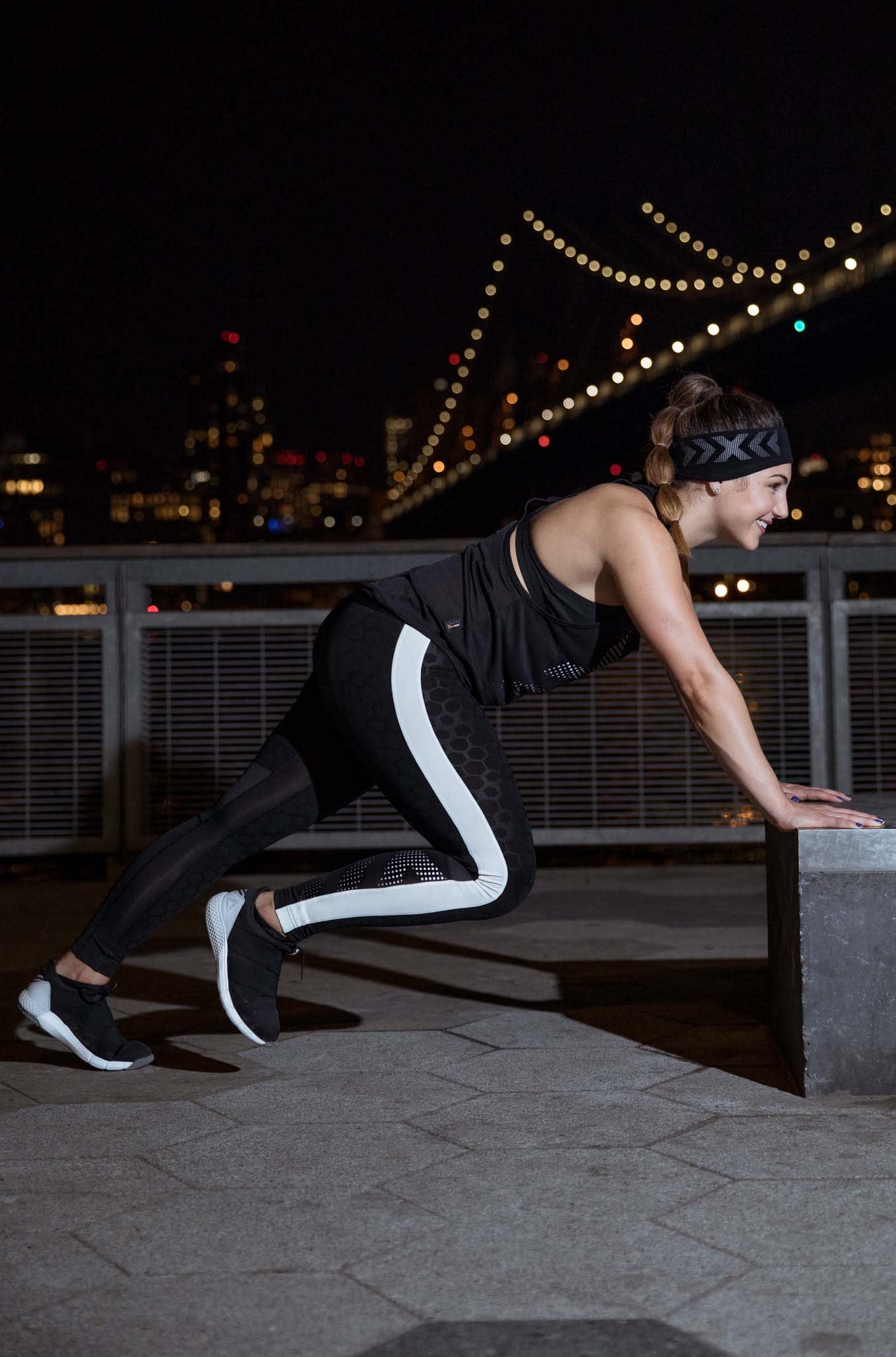 "This will help you stay alert and present as it gets darker out," Rufo says. "It'll also help you last during your workout and help with endurance."
Staying focused on your breathing pattern will allow you to hone in on your body and listen to what it's telling you. This will make your workout more meaningful and intense.
3. Take Care of Your Body
Even though it may be early, you should still have a quick bite before you workout.
"Fuel your body right!" says Rufo. "Stay super hydrated and eat for fuel to keep your body and mind alert and ready!"
"It doesn't have to be a full meal," she adds. "Eat something small like a banana."
Instead of focusing on being hungry and tired, you will then feel satisfied and fueled.
Have any tips of your own for powering through workouts in the dark? Tweet @Reebok to share with us.