Knock Out! Boxing Styles that are Brunch-Ready
The last year has seen boxing classes rapidly rise in popularity and the iconic sport's styles make their way outside of the ring as well.
So what does that mean for someone who enjoys a solid sweat session at the bags before brunch? Transitioning that workout look into an outfit worthy of all the mimosa-in-hand Instagram posts is now simpler than ever.
Erika Hammond , NYC-based Rumble Boxing trainer, and Jess Sims, Shadowbox trainer, both spend so much time in the gym that they have mastered the art of this transitional style better than most.
"As a trainer, I'm always in and out of the gym," says Hammond.
"I love the sporty look, and it's that perfect 'didn't have to try too hard' look," she continues.
"Incorporating sneakers into my outfit is part of my lifestyle," Hammonds adds.
Unlike running sneakers with their stereotypical bulky soles, shoes for boxing such as the new Noble Trainer are sleek.
The high ankle support is intended to keep your foot locked in through all the kicks and twists that come with the sport, but it doubles as a feature we're seeing across lifestyle shoe trends.
The good news: You can stop lugging around two pairs of shoes in your backpack, because the Noble Trainer seamlessly works outside of the gym.
According to Sims, "You'll also realize how much more comfortable you'll be."
"Soon you'll be pairing all your sneakers with jeans, skirts and dresses!" she says.
Both Hammond and Sims have been perfecting this signature style for a while, and in the photos below, they demonstrate some of their favorite ways to go from boxing to brunch while leaving their Noble Trainer sneakers on and only swapping out a few pieces of clothing.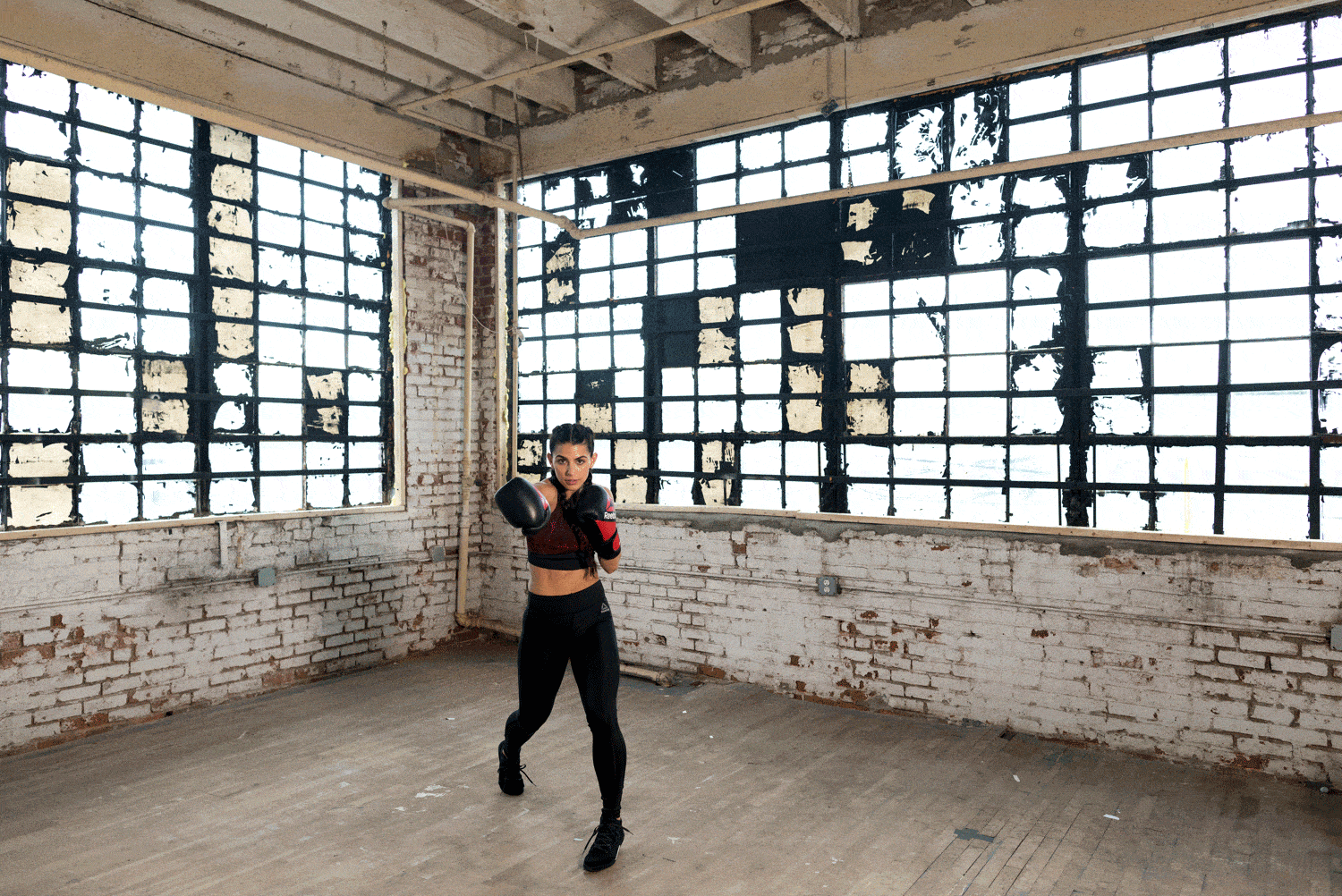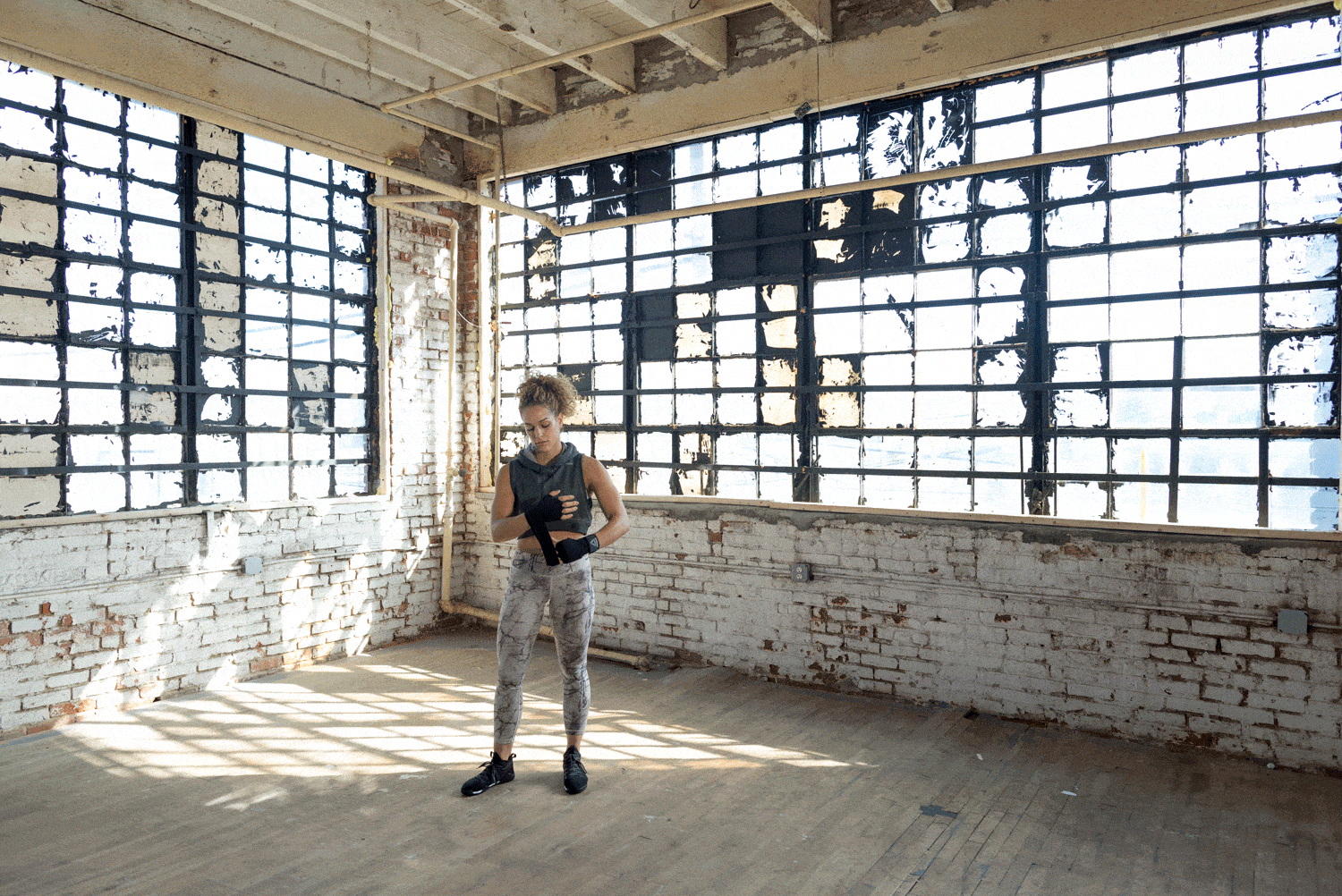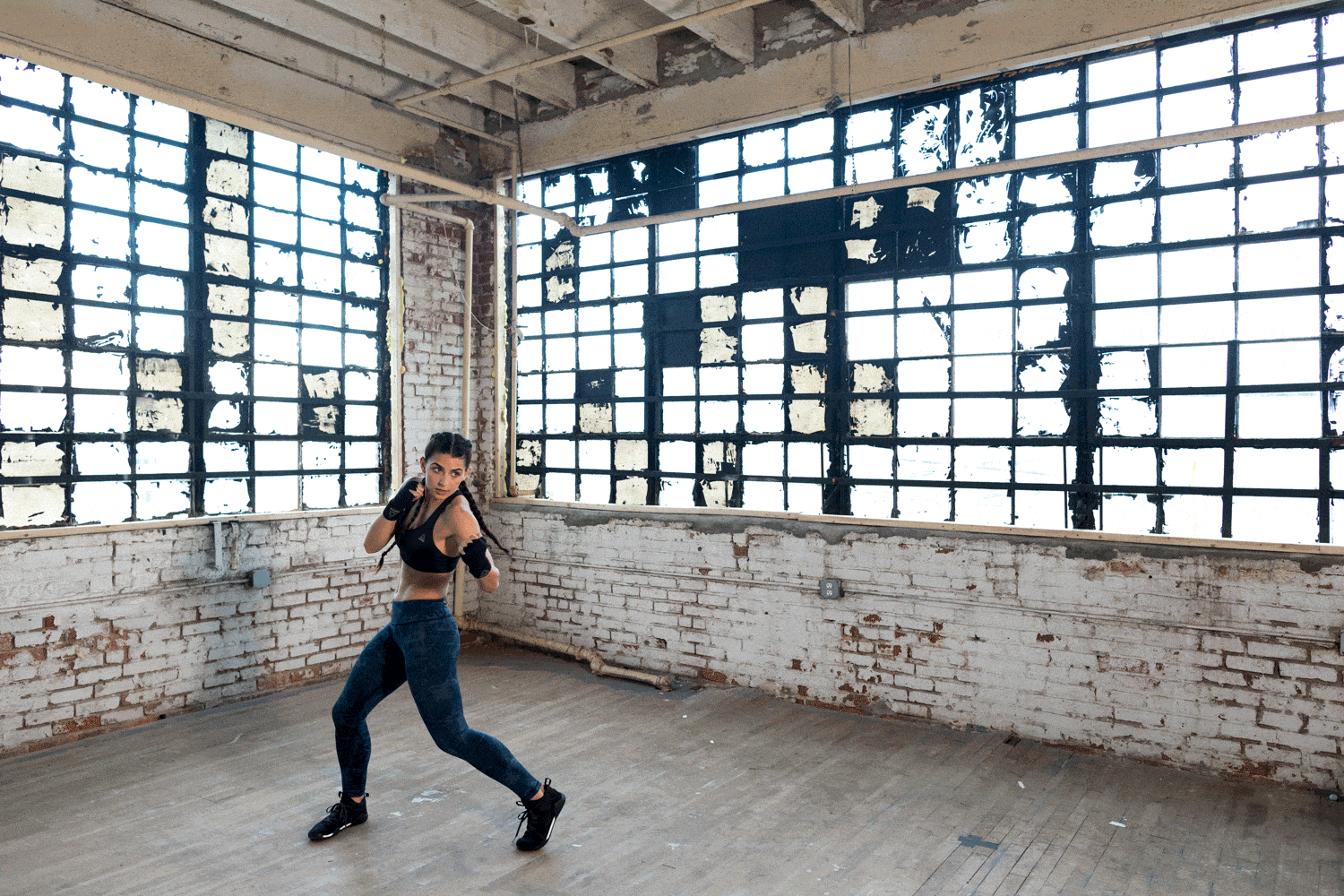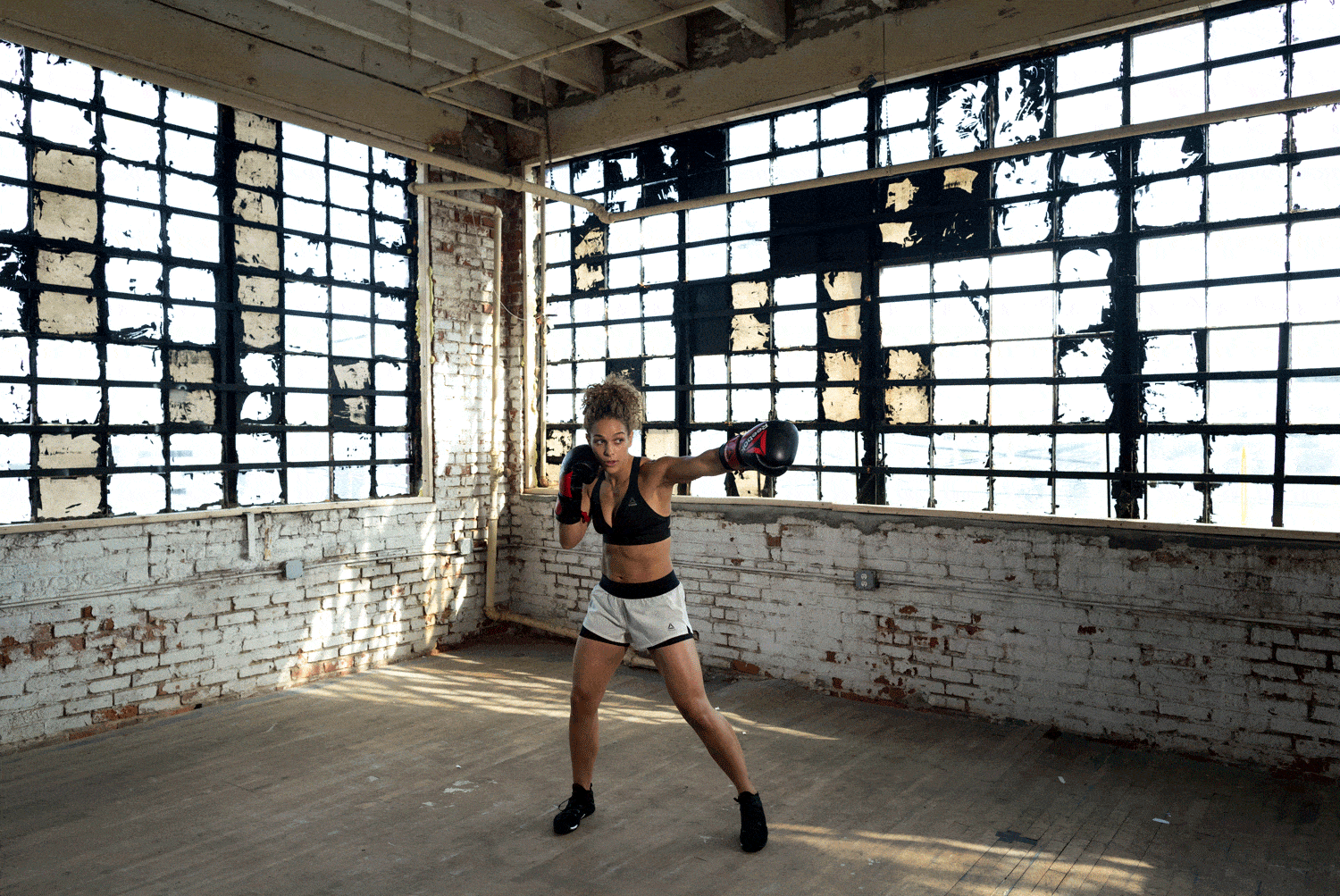 Feeling inspired to sport these gym clothes and sneakers somewhere other than boxing class? We want to see! Tweet @Reebok with pictures.