Choreographer Danielle Polanco Shows Us How to Create the Perfect Retro Look
From music videos to red carpets and award show stages, retro trends are continuing to flood our Instagram feeds.
With throwback style peaking in popularity, we're seeing artists in the music industry take full advantage of the trend remixing tracks and live performances to infuse these vibes into their creations.
In anticipation of last night's celebration of music, we invited choreographer and dancer Danielle Polanco, to take an exclusive peek inside our Reebok archive, a sacred spot that houses an unreal historical collection of all things Reebok from sneakers to apparel and advertisements, to tell us how classic styles can inspire classic dance moves.
Polanco was so inspired by the archive that she put on some separate vintage Reebok pieces we secured for her that are trending right now. While sifting throw decades of Reebok treasures, Polanco and crew were so inspired by the retro vibes that they were compelled to bust out some serious dance moves, evocative of the time, that have remained timeless classics.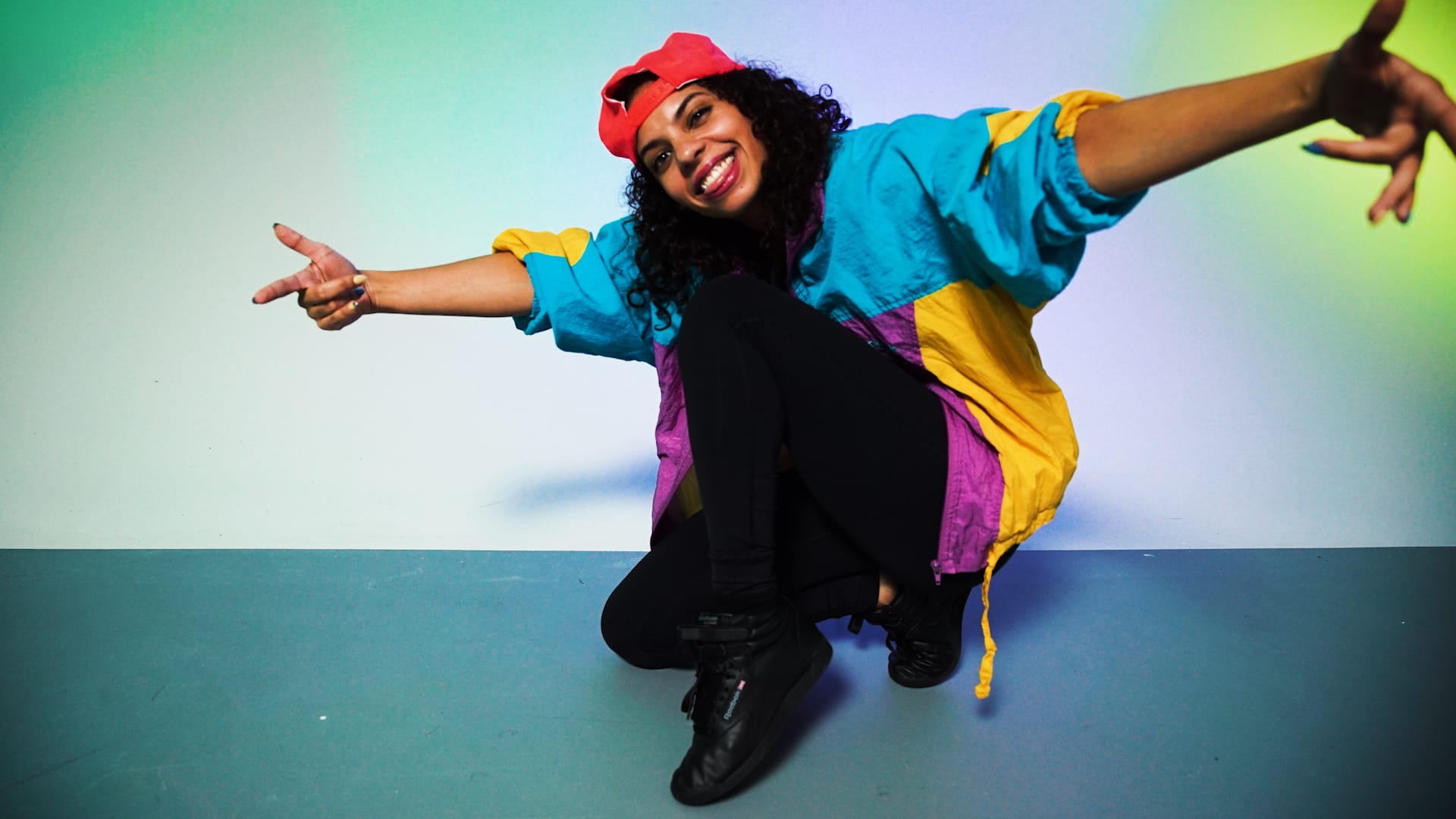 "When you think about Reebok, you think about the classic look," says Polanco.
"I think everything from back in the day is coming back because there was so much culture back then and everything was in the moment and so real. Everything is about social media now so we're always having to go back to what a real feeling was."
From iterations of the Freestyle Hi, to track jackets and accessories, as Polanco and fellow dancers, Tenile Jimenez and Soraya Lundy, combed through the archive stacks, almost everything was an homage to the trends that are happening right now.
"It was like the chocolate factory but with Reebok," she says. "The jackets, the colors, the bright oranges and pinks and yellows all the things my parents would cringe at, I'm like, 'Give me!'"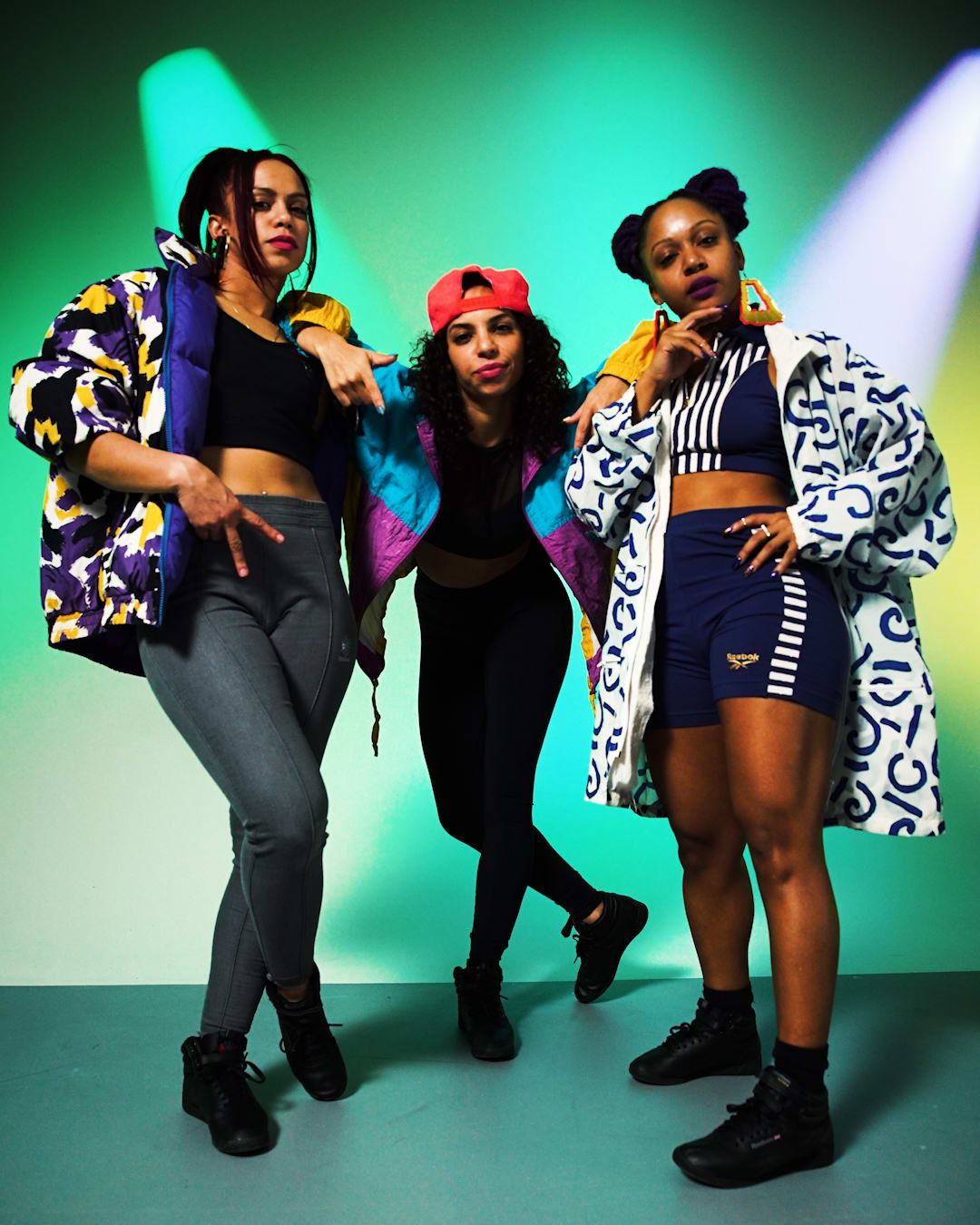 While combing through boxes of dope kicks from back in the day, Polanco discovered a few gems, like one of the earlier versions of the Freestyle Hi, commonly known as the 5411 for its launch price. It was the first fitness sneaker that was specifically designed for women, and it's a silhouette that Polanco rocks now.
"I love changing the laces. If they have two colors you can play around with them, you can even put a color in that doesn't match and make it cute, just personalize it," she says. "It's a classic look that you can match anything with."
As they went through the racks, each of the three women grabbed pieces that expressed who they are and showcased their individuality and attitude. Similar to her dance moves, Polanco puts her own twists on the classics to keep them feeling fresh.
For Polanco, while a classic style may come from heritage, it's about being authentic to who you are and making things your own.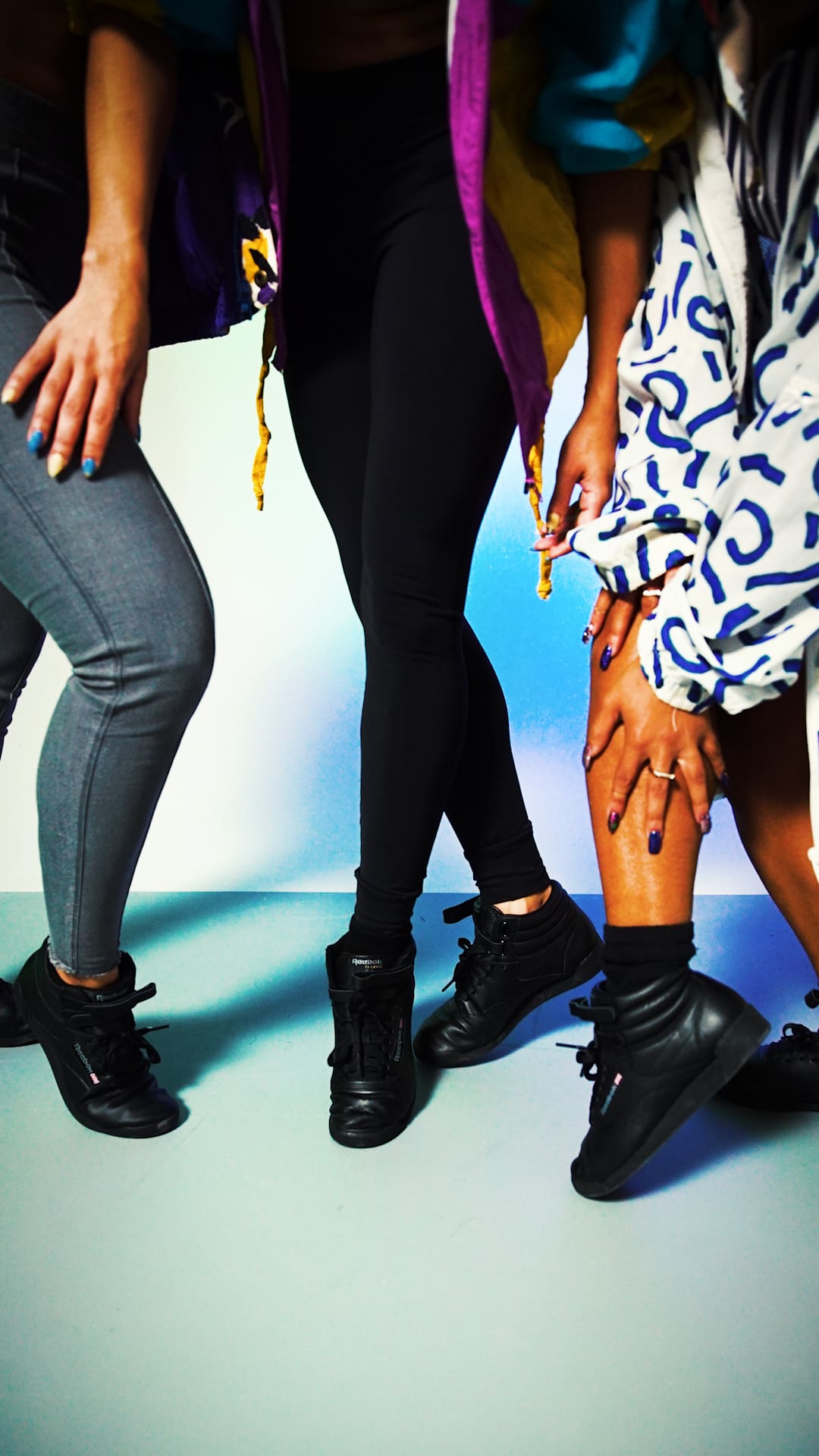 "Classic to me is the definition of what I love. Anything classic: movies, outfits, language; its purest form," she says. "Classic makes you feel your best, nothing compares to classic. Which is why everything goes back to it."
The styles Polanco checked out in the archive can make you feel like you're right back in that decade, but with the current 5411's on their feet and vintage jackets to top off the look (giving us serious fly girl vibes), Polanco and squad definitely showed us that retro revivals are definitely timeless classics.
"Having an old school look and matching it with the new school look you have to adjust and flip flop and make it new and fresh," she says.
Feeling inspired? Tweet @ReebokClassics using #AlwaysClassic and show us how Polanco's retro picks made you want to style your kicks!