Hone Your Winter Sport Skills With This At-Home Circuit Workout
Even if you're one of the lucky people graced with warm temps and sunshine this February, it's likely that you have at least seen a fair amount of snow from the comfort of your living room couch as of late.
From channel surfing to Instagram double-tapping, winter sports have captivated our attention all month long.
New York City based trainer Terron Beckham is one of the many who has recently found himself thinking more about those cold-weather sports lately.
"I love snowboarding. I'm not really good at it, but it's so cool to watch," says Beckham.
Instead of staying camped out on his couch watching the half pipe for hours, though, Beckham – in typical trainer mode – is channeling this newfound fascination into a workout of his own—a winter-sport inspired workout, that is.
"I may not be great at snowboarding, but the more strength you develop, the more potential you have to increase performance in sport," says Beckham.
"The power you obtain from strength training is needed across winter sports—bobsledding, skiing, snowboarding," he continues. "It's easier to transfer and learn how to move the body."
With that in mind, Beckham has designed a bodyweight circuit workout where each of the four movements ties directly back to a specific skill or muscle group needed for a particular winter sport.
And contrary to popular belief, you don't need a ton of fancy equipment to train like an athlete. "It isn't just about weightlifting," notes Beckham. "There are so many bodyweight movements you can do at home that will still get results."
So the next time you find yourself staring at the screen for a bit too long, break out the sneakers and channel the athleticism of the athletes on the TV into Beckham's circuit.
20 Mountain climbers
A strong core is needed for balance while curling.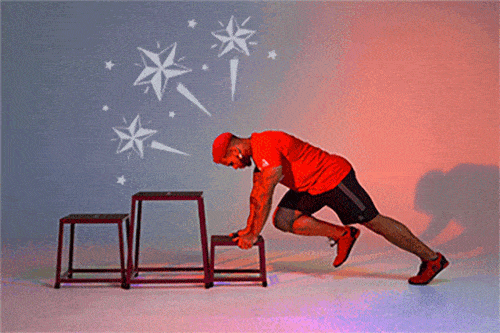 20 One-legged squats onto box
Bobsledders need strong legs for a fast start.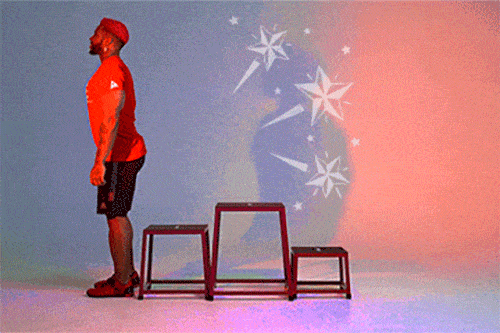 10 Pike push-ups
In pairs skating, an athlete needs a strong upper body to press their partner overhead.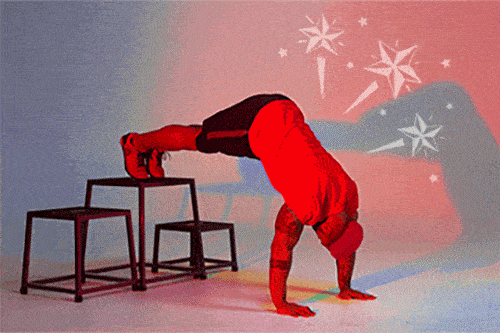 20 Jumping jacks
Explosive movement and strong legs are needed for snowboarding jumps.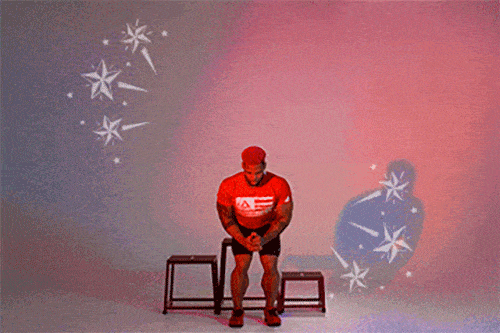 Beckham recommends repeating the circuit five times for a total-body workout. For beginners, or those crunched on time, he says two or three rounds is still enough to get your heart rate up and leave you sweating.
As for which movement you'll find Beckham himself most focused on, it's those pike push-ups. And they might come in handy someday if he finds himself under the bright lights at an ice arena.
"If I could try any winter sport, I think I'd try figure skating. I want to be majestic," he says with a laugh.
Give the workout a go? Tweet @Reebok to let us know how many rounds you did.