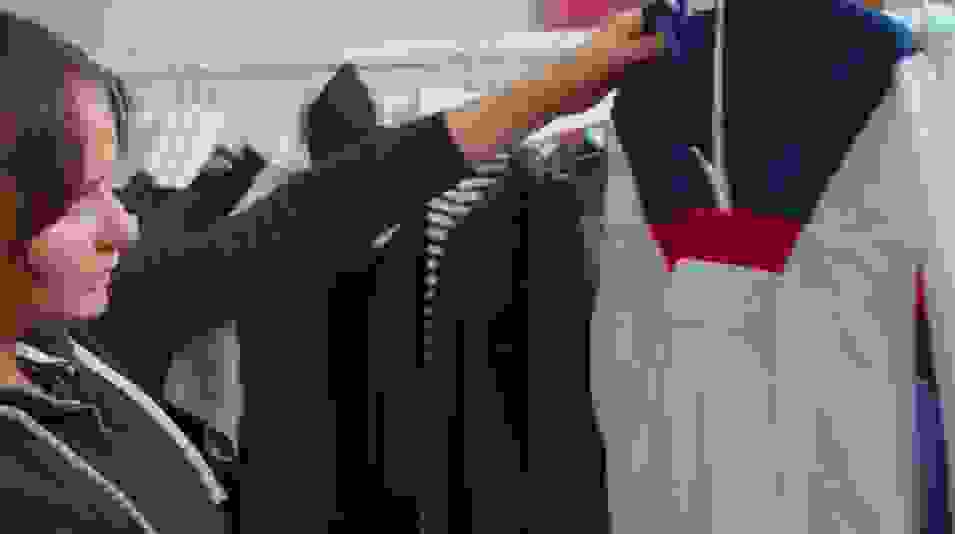 4 Things You Need to Stay Stylish In 2018
As we head into the second month of 2018, we're already starting to see the trends for next year hit the runways. But that doesn't mean you can't get your style for this year on track.
In fact, we asked Reebok ambassador and International super model, Gigi Hadid and her stylist Mimi Cuttrell to tell us their fashion game plan for 2018. Their guidance will help you cut through the noise and stay focused on the four things that will keep you on trend all year long.
Keep High Waisted Leggings as a Staple
Consider the black legging the little black dress of your gym wardrobe. It can work with almost any look in day or night, and that's not changing any time soon.
"They're good for after the gym and good for traveling in," says Cuttrell.
For Hadid, it's the fit that makes high waisted leggings her go-to item. And if she really loves them? She does what most of us do and stocks up!
"The most important thing for me in the gym is to wear well-fitting leggings," says Hadid. "If you find a pair of leggings you love, get them in every color. I love my Reebok high-waisted leggings; they make me feel sexy."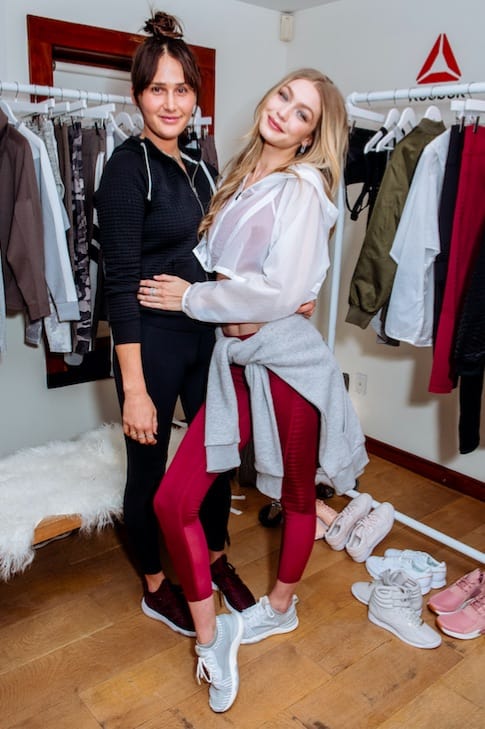 Classic Kicks Are Here to Stay
As sneakers continue to dominate the street style scene, Cuttrell and Hadid agree that it's the comfort factor that keeps kicks at the top of their must-have list for this year.
"I wear sneakers both in and out of the gym," says Hadid. "I'd rather wear sneakers than any other shoes because It's so important for me to be comfortable...if I'm not comfortable, I feel less confident."
Whether they're clean white or colorful styles, Cuttrell confirms what we already knew: that sneakers work for every occasion.
"Shoe-wise some of my favorites are definitely the Classics, they're so comfortable, the colors are amazing and it's a great simple shoe for anyone to wear," says Cuttrell.
Don't Let Color Scare You
While classic black will always be a go-to, Cuttrell and Hadid suggest getting out of your comfort zone this year and experimenting with fun colors.
"I am really into ugly colors, like moss I really like right now, like a deep mustard I've seen that in the new collections recently," says Cuttrell.
For Hadid, incorporating color is more than just a style choice—it's emotional.
"For 2018 I'm really into color," says Hadid. "Whichever color is the one that makes you smile when you wake up in the morning is the one for you that day. Yellow is the color that always makes me happy." Find the color that does the same for you, and rock it fearlessly this year.
Trust Your Gut
There's no shortage of inspiration and advice out there, but try not to worry about getting it right or wrong. The important thing, Cuttrell and Hadid agree, is to wear what you like.
"Everyone has their own taste and their own style," says Cuttrell.
And at the end of the day, expressing yourself should feel good.
"I think you should put on what makes you happy," says Hadid. "If you look in the mirror and feel excited, that's what's it is all about. Have fun with style and be yourself."
Enter to win a day with the ultimate glam squad in NYC here!