The Key To Mia Kang's Fast Life Is A Daily Dose Of Self Love
If you spend five minutes with MMA fighter and model Mia Kang, odds are that you're going to hear her confess her favorite way to de-stress and workout, and generally spend her time:"Hitting stuff," she says with a straight face. "The thing that makes me feel most badass is hitting stuff."
Hitting stuff might be her go-to, but when she hosted Reebok's Fast Flexweave launch party at Industria Studios in the Meatpacking District of New York City, she confessed that she hones her speed in a bunch of different ways. "I do a lot of speed drills, hill sprints, and short distance sprints."
And when she says a lot, she means it.
"I work out six days a week, and people always think that's a lot," she says. "But when you fall in love with something, you want to do it every day. It makes me happier, and it makes me a better person."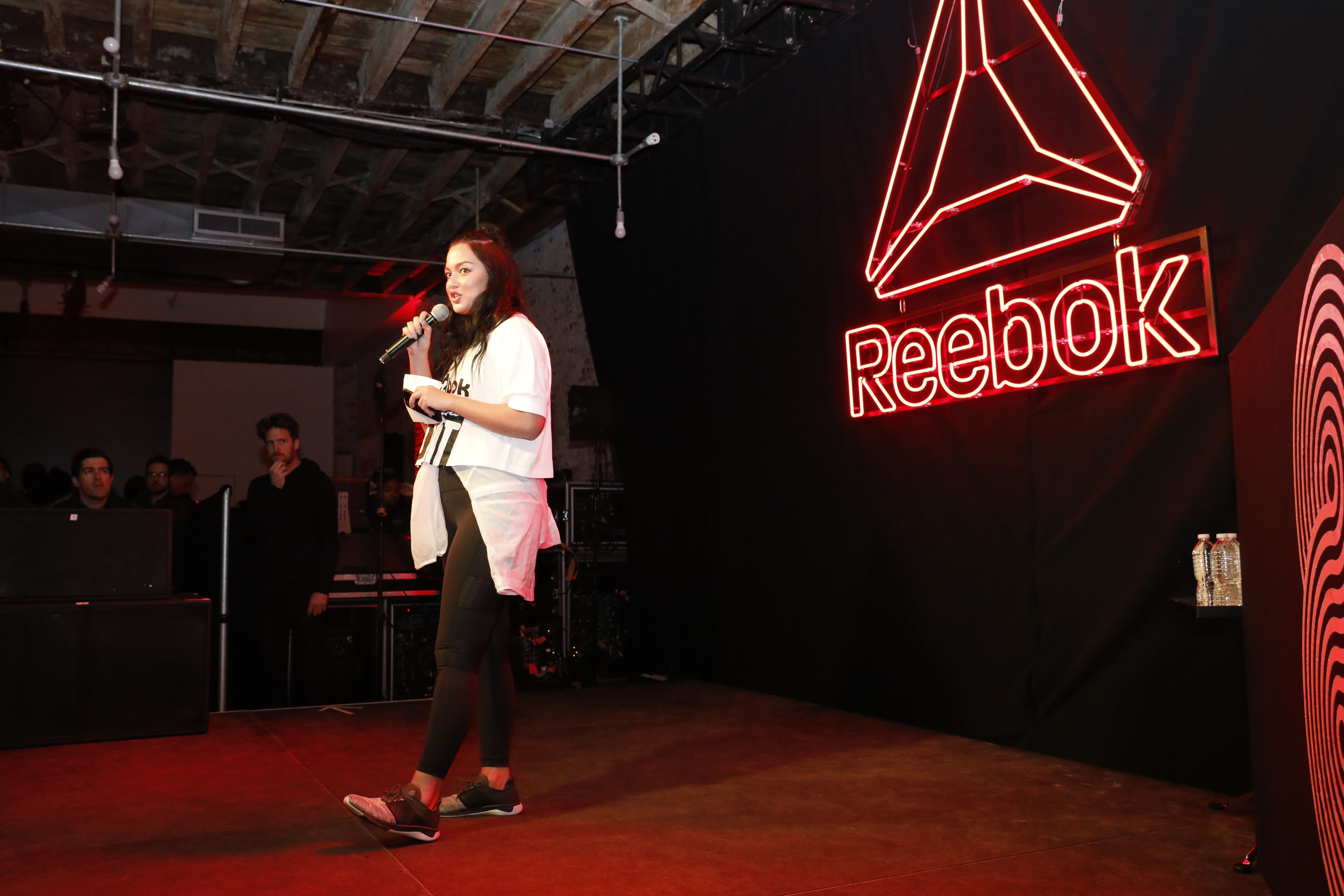 When she's not working out in the ring, or practicing her speed, she makes sure to vary her workouts. "I don't believe in having routines," she says. "I mix it up: Sometimes I'm swimming, sometimes I'm spinning, I'll do Pilates."
She's fueled by feeling strong and fast and powerful instead of a goal to simply look a certain way.
"Let me tell you: I've been a size 0 and I've been a size 14, and I was miserable at either end," she says. "It was only when I became healthy and strong that I became happy and confident."
It was only when I became healthy and strong that I became happy and confident.
Her commitment to herself paid dividends. "Right now, I'm my fittest self," she says. "And I can happily say that I'm at my most secure, happy, and confident. I feel stronger than I've ever felt in my life."
Now that she's found her inner (and outer) strength, she says her goal is to bring that feeling to as many men and women as possible. "There's a power in letting go of your insecurities and loving yourself," she says.
She practices that self-love with everything from starting her day with dancing to her favorite hip-hop song to doing a face mask before she goes to bed. "I'm all about self-love," she says.
"It's doing the little things throughout the day, every day, that make you a happier person. It should be a constant state of self-love."
Your version of self-love could be a great lifting session every day, or an additional rest day when you're run ragged. But Kang's advice is just to make those decisions, every day.
"I fell in love with a healthier lifestyle and martial arts," she says. "People need to make good decisions for themselves every day, no matter what that means to you."
Show us your fastest feet between March 5th and March 26th for a chance to win The Ultimate Gridiron Getaway in Dallas! Take the Fastest Feet Challenge at #fastestfeet!