Devonta Freeman Has One Workout Shoe—This is It
When you're a professional football player, you put your shoes through a lot. And when you're a professional football player who spends your days turning on a dime and sprinting at full speed, you put them through even more.
So when you find a shoe like the Fast Flexweave that's supportive and comfortable enough to take you through everything from sand workouts to turf sprints, you hang on to them. At least according to Reebok athlete and professional running back Devonta Freeman.
"With the type of athlete I am, I'm always doing a lot of cutting, so my feet get banged up and sore," he says. "I like how comfortable these are. It helps in the side-to-side movement."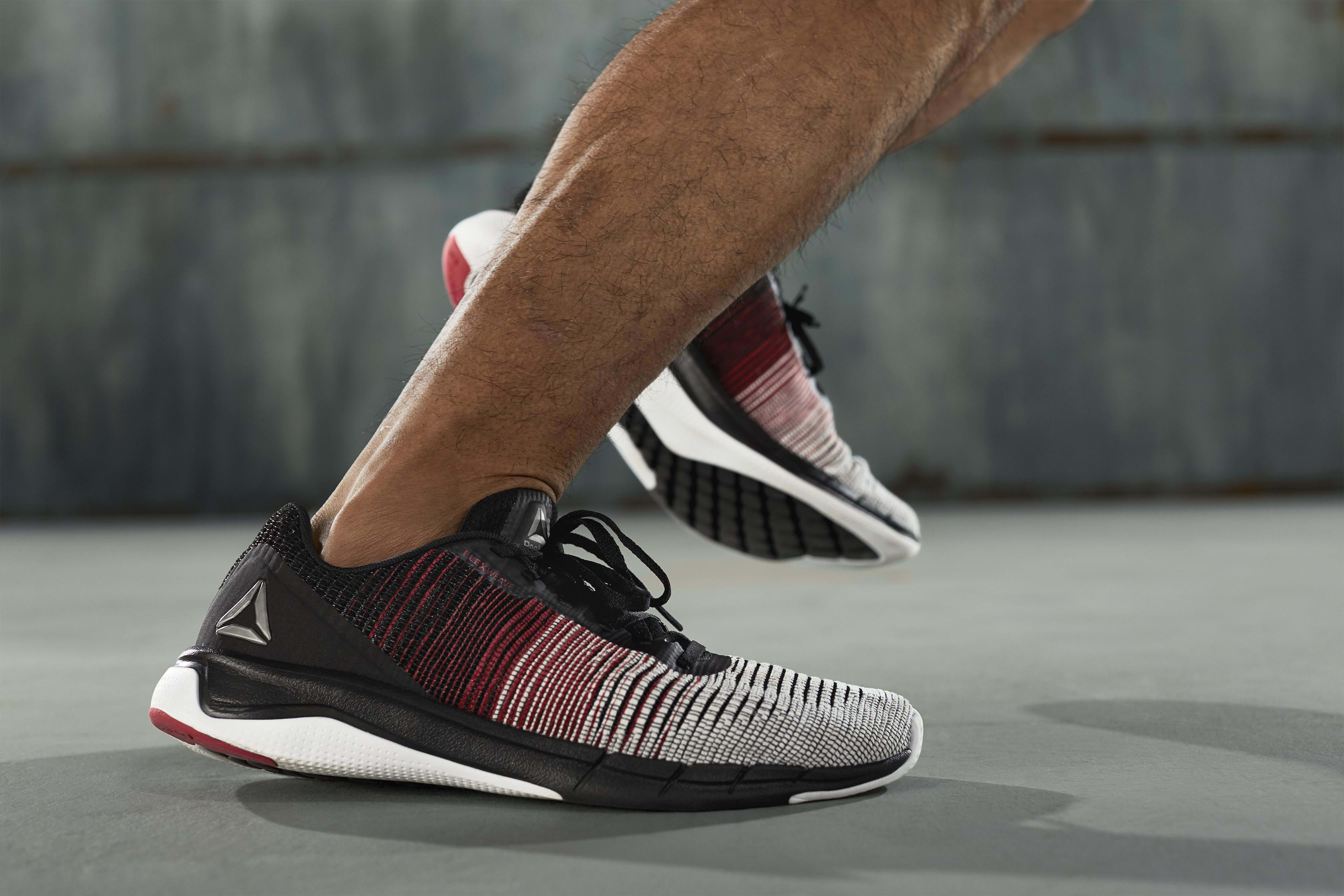 In fact, Freeman feels like they give his feet the perfect amount of cushioning. "When I walk on concrete or anything, I don't feel it in these shoes," he says. "That's huge for me."
That comfort is also thanks to Flexweave's innovative, figure-8 technology that makes the top of the shoe breathable and light, as well as the pressure mapping technology assuring that the shoe is both flexible and stable throughout the foot.
"I'm a fast-twitch guy, so I do a lot of running, and I do a lot of lifting," says Freeman. "I do a light stretch to get my glutes firing, and then I like to run sprints and workout in the sand. I don't like to get too much mass, so I like to do as much bodyweight work as possible, like bodyweight pushups and stuff like that."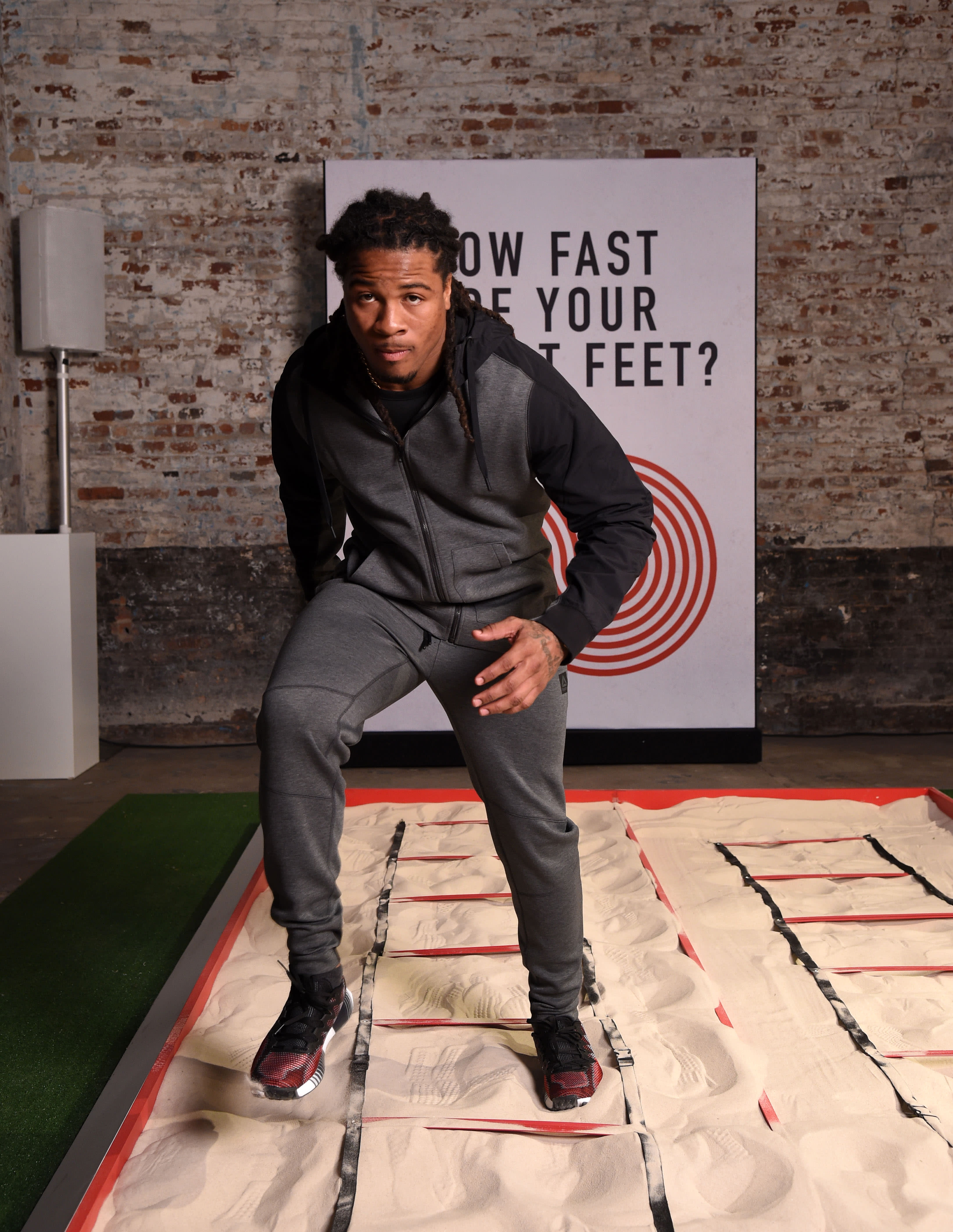 The Fast Flexweave shoe is built for agility, so it's easy for Freeman to wear no matter his workouts.
All of the training Freeman puts in prepares him for game day, but he's just as focused on his practices, too. "I'm always trying to get quality practice in," he says. "It's not about how many reps I can get in in the day, it's about the quality of my work. That's what makes me a better player."
Everything about them is swaggy.
And as a result he's confident come game day.
"Preparation throughout the week before the game is something I never take for granted," he says. "How I come and prepare makes me feel confident: Did I study well? Did I get the proper sleep? Did I eat right? All of those little things add up to knowing that I've done everything I could possibly do by game day."
While his shoes are built for performance, Freeman doesn't mind that they happen to look good, too.
"Everything about them is swaggy," he says."I can wear these with anything, but I would mostly keep it sporty—I like to style them with a nice Reebok sweatsuit."
Show us your fastest feet between March 5th and March 26th for a chance to win The Ultimate Gridiron Getaway in Dallas! Take the Fastest Feet Challenge at #fastestfeet!