Meechie and Toosi Make A Statement In Their Dance Moves and Style
Atlanta has always been known for being a hotbed of trendsetters in hip-hop. And right now, one local duo is redefining what it means to be a "Classic."
Hip-hop dance group Meechie and Toosi has brought daring and innovative moves to the music world, creating movements so unique they've performed them on the stages of Rae Sremmurd and Future.
"Nobody was doing this before us," says Toosi. "We opened the door, now everybody wanna be a dancer, wanna dance for their favorite artist, go on tours, do this and do that. We're the originals, we started that."
The Reebok Workout Plus is for those who push limits like Meechie and Toosi. It's all about people who do the unexpected, shatter convention, and live life by their own rules.
That mentality extends into the duo's methods, too. Their choreography is usually completely off the cuff.; they connect their movements to the unique vibe and feel of each track. "Like throwing a bucket of paint on a blank canvas," says Meechie. "You don't know what you're gonna get."
As for fashion, they know how the right style can enhance their creativity. That's why Meechie and Toosi rock Reebok's Workout Plus to the fullest — clean, original, and comfortable footwear for a style that looks dope and can do anything.
"My fashion has to go with how I dance because we're always moving," says Meechi. "So I have to wear something that can assist in that. So you just gotta be cozy so you can move and do whatever move."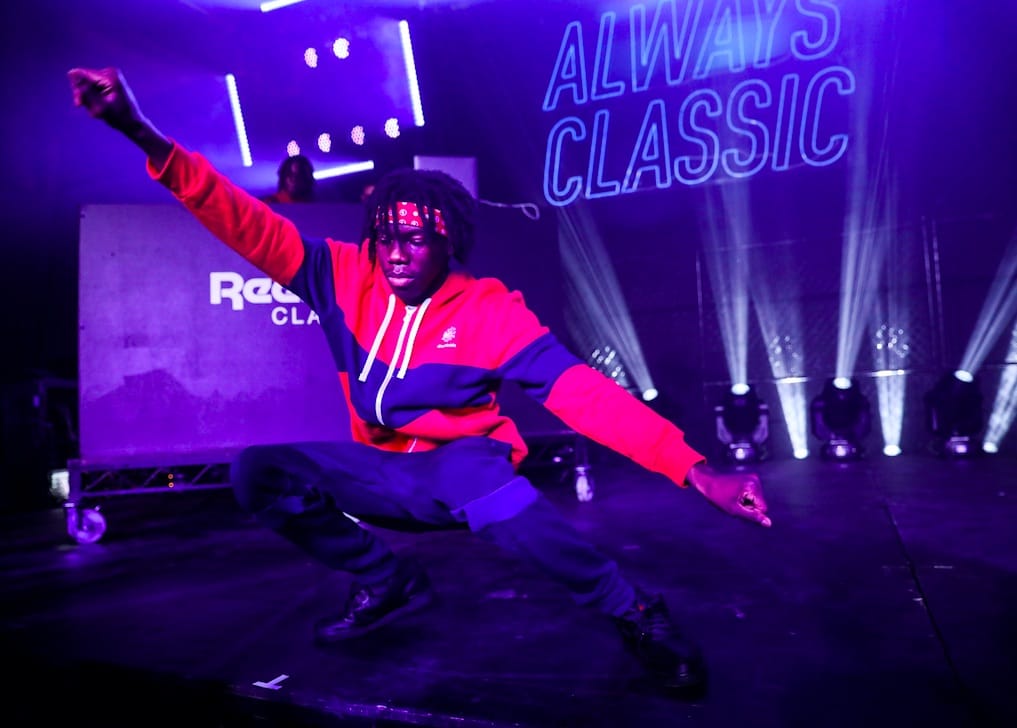 "When people watch me, they're waiting for me to do something cool with my feet," Toosi adds. ""A lot of my moves are based off my feet. I'm really good on my toes and stuff like that."
It even adds confidence to their craft. "If you look good, you look good, you're going to dance good," says Toosi. "You're just at your most comfortable state."
Now, to go with fresh kicks, you need the right accessories for your own unique swag. And for Toosi, daring accessories can help take things to the next level. "I gotta have my bandana," says Toosi. "That's my super power. I put it on, and I become a super hero. It just unlocks everything."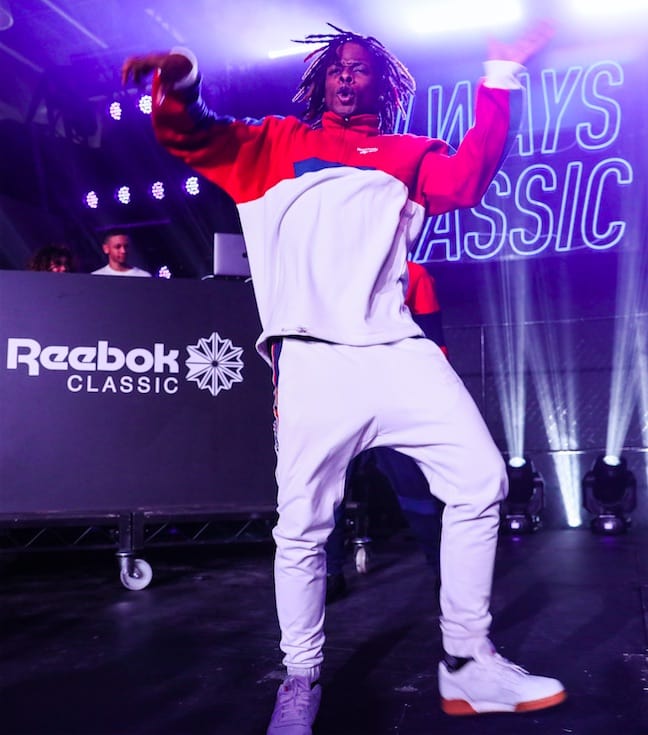 "[Meechie's] clothing style… he's just swag." Toosi adds. "I don't know where he gets his sauce from. But he has it."
The pair says that leaning into the things that make them unique has also been key to their success.
"Always be yourself," Meechie says. "That's how you just express yourself."
"You can't go based off another person," Toosi explains. "You be original. You stay in your lane, stay focused on what you're doing. And that's where it comes back to being original, being classic."
What does classic mean to you? Tweet @ReebokClassic #AlwaysClassic and show us!