She Makes Her Art Speak for Itself
Graffiti street artist SANY exudes creativity and individuality the moment you lay eyes on her … most of her, that is.
With her signature handkerchief draped over the bottom of her face, she remains partially hidden. Her work on the other hand does not. SANY manages to portray her self-assured and dynamic personality through her artwork.
"It's freedom of expression and discovering different cultures," she says.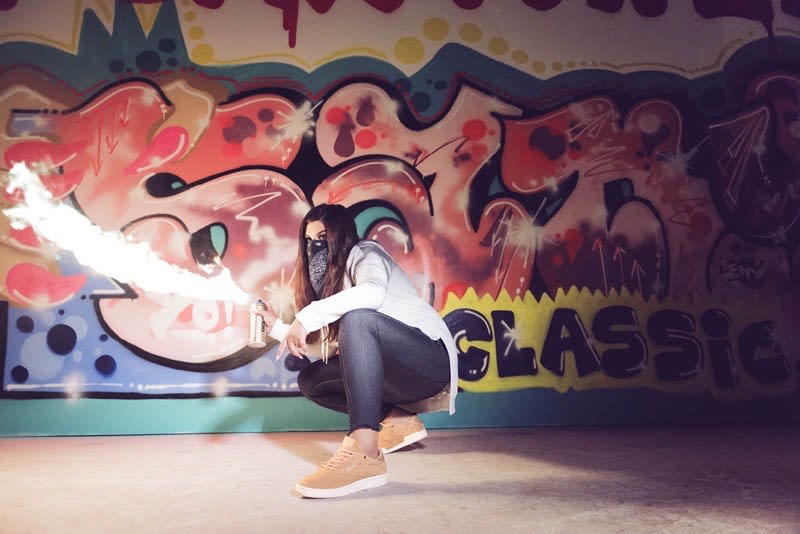 SANY's straightforward and honest attitude is a breath of fresh air and so are her Reebok Classics' Club C Montana Cans kicks, a modern twist on a classic sneaker.
Reebok Classics' "Always Classic" global campaign brings together a diverse group of artists and influencers who are all unapologetically themselves. The high-energy campaign highlighting classic silhouettes like the Club C Montana Cans, attracts those who dare; dare to push the boundaries and who refuse to be confined.
Club C debuted in 1985 with the purpose to perform and become a staple for legends on the tennis court. Transforming the hidden persona of this classic into a true work of art, the Club C and Montana Cans collaboration mixes history and the here & now.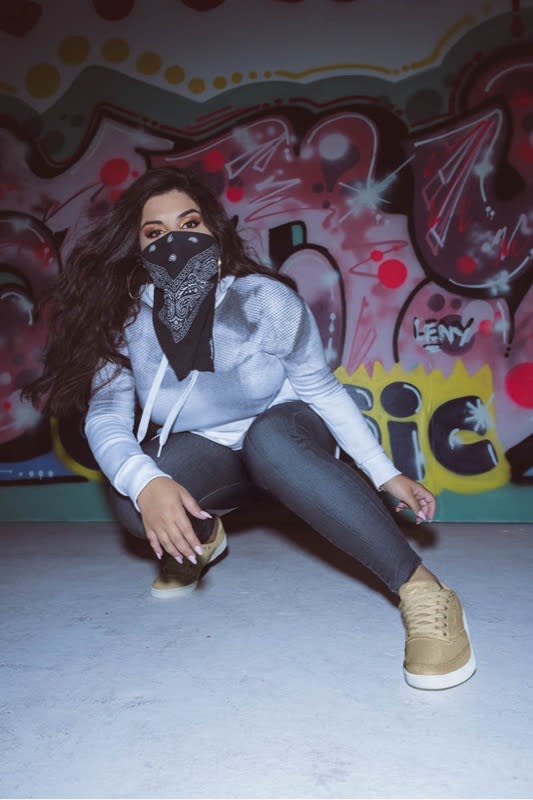 The unique Montana Cans colors fuse with SANY's street style artwork to create the perfect harmony. Montana Cans pushes the boundaries on graffiti paint as SANY does with her creations.
"Two months ago I was painting on the wall and I met some old ladies and they were watching me and they asked me, 'How long does it take to do this,' and so … and I was like, 'Hey lets go to the wall and try; I will show you,'" says SANY.
Classic is something that we all have within us but embrace differently. For SANY, her street art gives her an outlet for self-expression that she is able to share with others.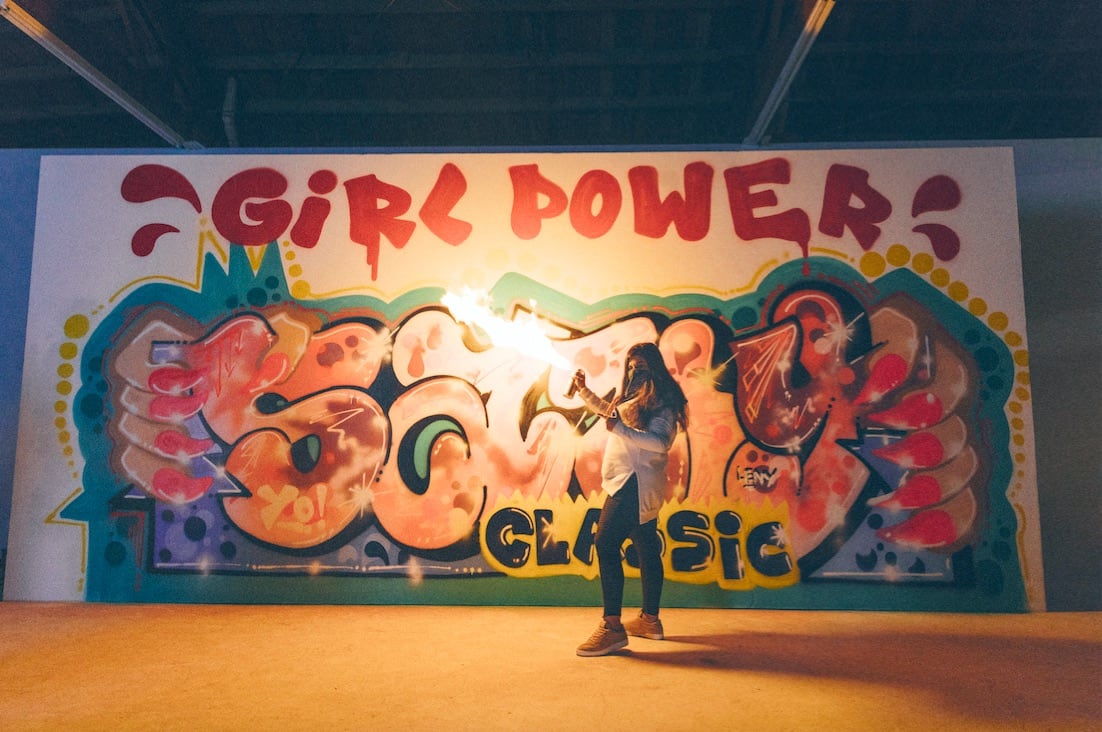 "I had a graffiti jam with them and it was so amazing and I inspired them and they inspired me."
Finding this hidden inspiration and bringing it to light, SANY pushes the limits and dares to follow a direction that is all her own.
"For me graffiti is like when you have an animal and it's in the forest, the animal is free. But when you put it into a zoo, it's still the same animal, but it's not wild anymore," says SANY.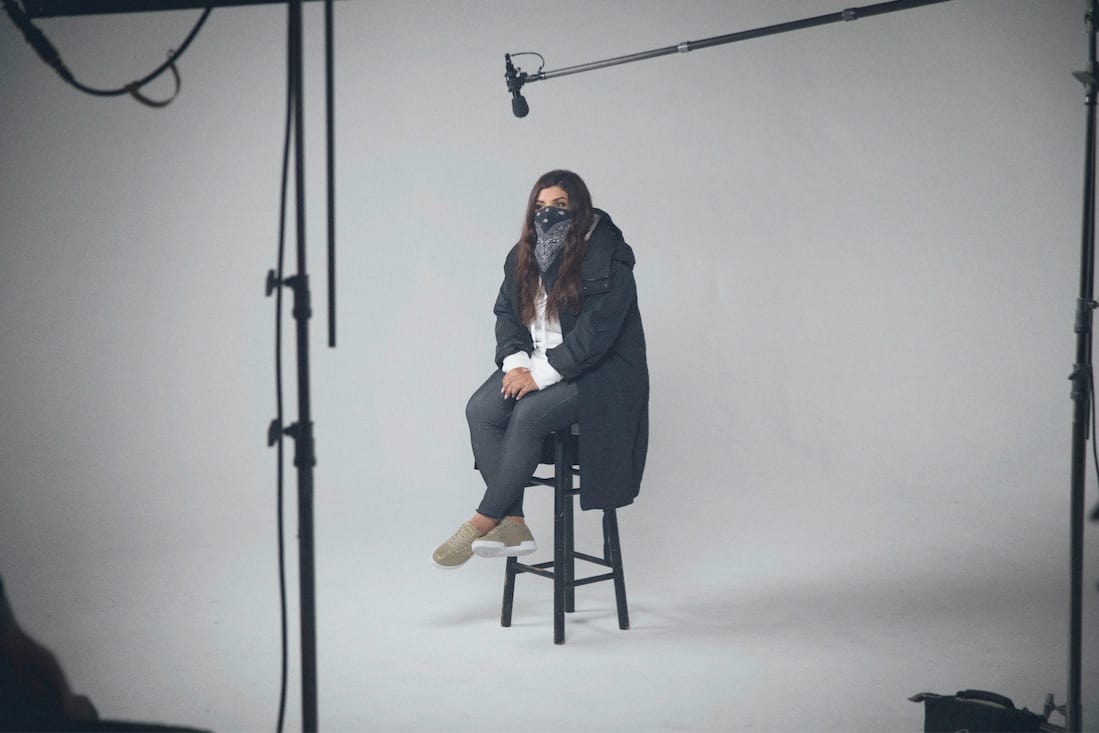 "That's very similar for me. Like when you have graffiti on the street, people often call it vandalism but when you put it into a gallery, it's art. Not free and for everybody."
Challenging the "rules" of street art and creating her own style, SANY may be hidden but her work stands out and speaks loudly.
What does being a classic mean to you? Tweet @ReebokClassics with #AlwaysClassic and show us!