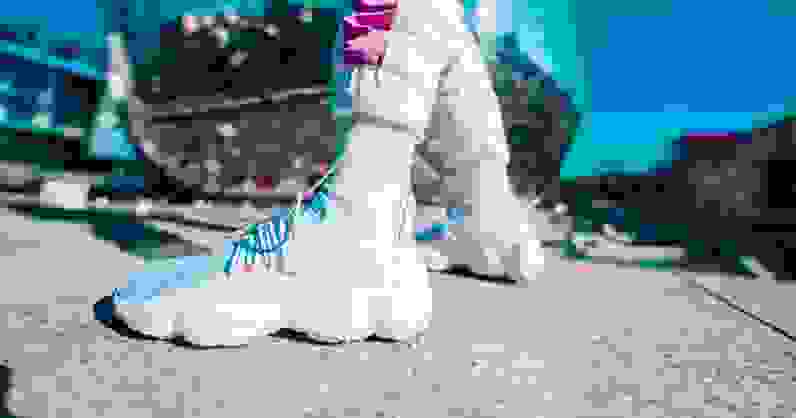 Blogger Barbara Malewicz Thinks The Future Of Fashion Needs to Include Genderless Style
Former editor and now freelance journalist and stylist, Barbara Malewicz is breaking down stereotypes for women in streetwear.
From her style to her powerful presence on social media, Malewicz is using her platform to push the envelope. She's turned her blog, MaleBitch, into a place dedicated to style and highlighting fierce, strong women, and encourages women to dress however they want and to remain uninhibited and bold in their decisions.
She walks that walk through the streets of Paris rocking Reebok Classic's DMX Fusion paired with a shiny black puffer jacket and bright track pants.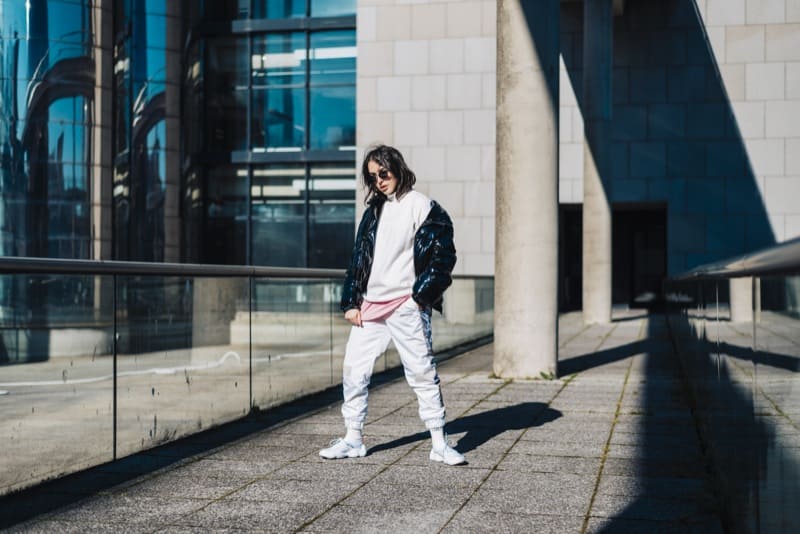 "It's important for me to get colorful details so that's why I added the pink underneath the white jumper," Malewicz says. "I like to add accents of color to a look so here it's the purple and pink details on the track pants."
Her bold, high fashion spin on street style has made her Instagram page a colorful and playful roadmap for how to express yourself through fashion. And with the addition of the modern, androgynous silhouette of DMX Fusion, it's a solid base for Malewicz to take risks and express her unique style.
"The futuristic shape is timeless and genderless, and the sole makes it very fashion forward," she says. "So it makes it very unique and sharp, without any gender identity."
As someone whose work centers around powerful women and breaking down stereotypes, Malewicz believes that creating genderless clothing is a topic that should be a priority and that will eventually become part of the norm.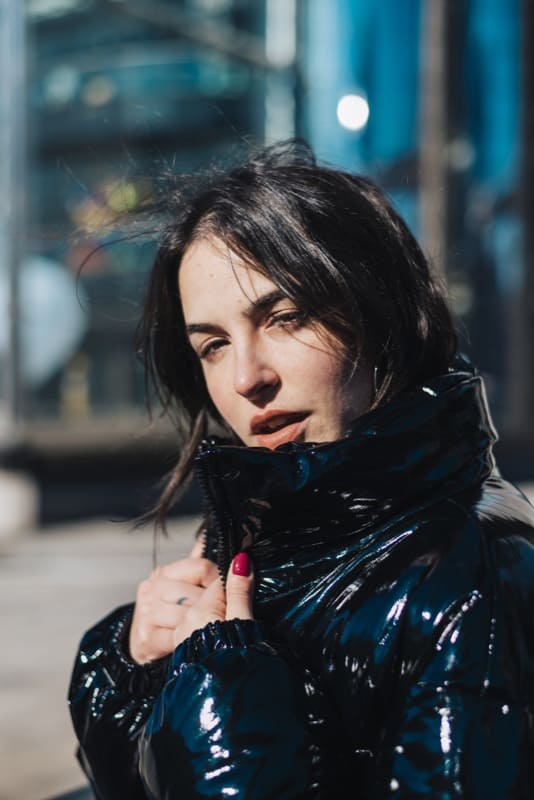 "I think in most peoples' opinion, genderless apparel remains male because women's bodies are still very sexualized. Wearing oversized things is still quite masculine. So genderless is developing but we need to change our minds to accept it better."
Malewicz believes how you dress is about self-expression and being authentic to how you're feeling in the moment. You can't care about what others think: you have to own your look.
"I think it's also something very personal," she says. "I haven't really ever been into trends, I just wear what I love even if it's too much."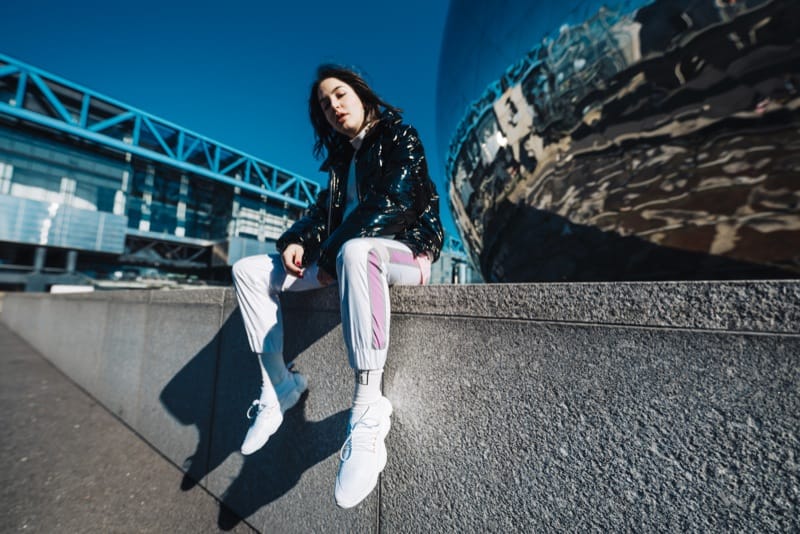 Malewicz thrives off of finding places that have that same kind of anything-goes vibe—and has one muse city in particular.
"I think it's always been London," she says.
"I lived there a few years ago when I was getting experience and doing internships and I have always been very inspired by the city and its people. The people make you feel very free to wear what you want. All the designers there are really crazy, I just love what they do. It's at the same time colorful and playful but also grungy and I really love that vibe."
How has Malewicz's story inspired you to wear your DMX Fusion? Tweet at @ReebokClassic and show us!