The OG '90s Re-Release You Didn't Know You Needed: The Aztrek
The '90s are back. And while you've seen the throwback trend reign supreme on runways and Instagram accounts galore, Reebok Classic is taking it one step further by re-releasing one of their iconic '90s silhouettes.
That's right: Reebok Classic is going into the archive and bringing back the original Aztrek sneaker.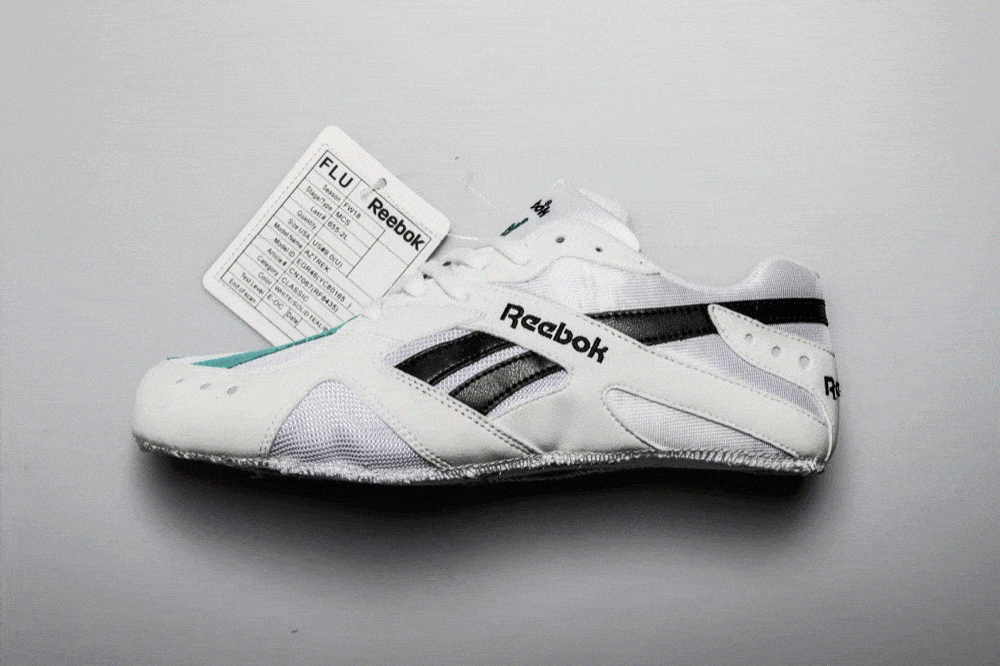 When it was originally released in 1993, the Aztrek was an ahead-of-its-time running sneaker that combined functionality with unique innovative design, and hexalite technology. The man responsible for bringing this unique design to life was former soccer player turned footwear designer Christian Tresser, a rookie designer with a fresh perspective on footwear.
"The Aztrek was literally the first shoe that I worked on in my career. I didn't know a whole lot about running shoes at that time—I really didn't know anything about footwear design in general. I was so new to the industry, and I really just went on my gut instinct," says Tresser.
And it worked. Tresser's vision allowed the Aztrek to help steer Reebok down a different path and to be inspired to take risks. In a decade ruled by grunge-inspired looks and hip-hop music video fashions, the '90s was when Reebok reigned supreme.
The '90s were a time when designers weren't constrained by the need to replicate what had been done before. This mentality is what pushed Reebok designers to feel free to think outside the box and push the limits. The design of the Aztrek was built off of a simple sketch and intuition.
"I didn't know what I was doing, but I knew that I wanted to have this different look and to connect things that were traditionally separate pieces," he says.
"I was looking at this asymmetrical idea, just trying different things. I guess I shouldn't say that I didn't know what I was doing; I was being intuitive and trying to figure out where I could go with footwear design."
The '90s was an era of true individuality and using clothes and accessories to express yourself.Now more than two decades since it first hit the track, the Aztrek remains a striking vision of retro sports style.
"I didn't have a lot of shoemaking knowledge, and I think the beauty in that was that I wasn't hindered by the known boundaries. Sometimes there's a freshness in that. There's a newness, and that's what's really cool about having somebody come in who hasn't been tainted by constraints."
With the attitude of the '90s ingrained in its design, the revival of the Aztrek confirms its timelessness. A sneaker that transcends decades and will continue to have an impact on style and design moving forward.
While it may have been released in the early '90s during pre-internet and before social media took over our screens, the Aztrek is sliding right back into the roster like it never left. Your sneaker rotation just got better.