Paige VanZant & Katie Sturino Talk Feeling Powerful in Their Workouts
You may know Katie Sturino of @the12ishstyle for her strong, body positive voice, her on-point #SuperSizeTheLook takes, and her hilarious commentary on, well, just about everything. But lately, we've been following her not just for her for inspiration and advocacy: we're also following her workouts!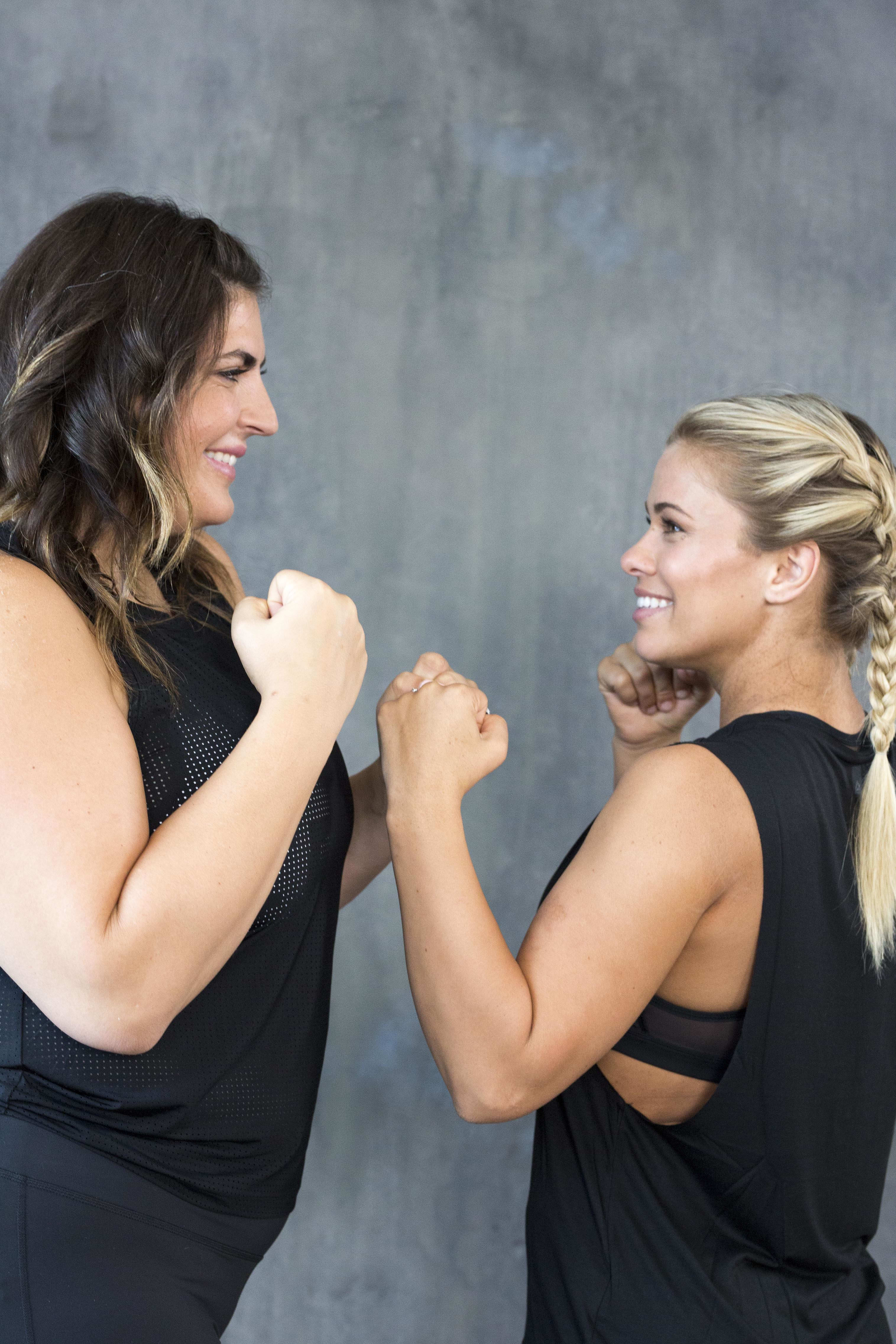 For the last few months, Sturino has been frequenting New York City boxing spot Gotham Gym, the celebrity hotspot that Gigi Hadid uses as her workout home base. In recent years, we've seen boxing, kickboxing and combat training rapidly increase in popularity with women, many of whom have specifically cited the benefits boxing has on their confidence levels and feelings of empowerment.
Wanting to see what the fuss is about, Sturino – who is a former college athlete – is undergoing a three-month "fight camp" where she is learning the ins and outs of combat training.
A woman already very familiar with the sport is UFC athlete Paige VanZant.
In the video above, VanZant gives Sturino a few tips for her training, and the two women discuss how workouts can be a powerful way for women to break stereotypes and find self-acceptance and confidence.
Take a look!
Shop Reebok's combat training collection.