This Iconic Reebok Pump is Back and More Fashionable Than Ever
The sound of dial-up internet. Renting VHS tapes from an actual video store. Frosted, gelled tips. There are so many things that make us nostalgic for the 90's, but few are as iconic as the Reebok Pump. The Pump actually launched just shy of the dawn of the new decade—November 24, 1989—and introduced the public to a never-before-seen shoe with that inflated to provide a custom fit.
The Pump was an instant smash. In the 18 months post launch, over four million pairs were sold. At $170 a pair (with inflation, that's about $320 today), the Pump wasn't cheap, but basketball fans and players didn't care. Plus, with the high-cut design, the industry's top players wore them (in part) because they were so supportive, they didn't need to tape their ankles anymore.
Two years later, one man helped take the Pump to the next level. During an infamous basketball contest in February 1991, DeCovan Kadell "Dee" Brown pumped up his Reebok Pump Omnis before taking a leap of faith towards the hoop. Covering his eyes with his forearm, he cemented the iconic "No Look Dunk" that would bring home the title for best dunk and live on as one of the most talked about dunks of all time.
The original version of the Pump model worn by Brown was the Pump Omni Zone II, a slightly higher version of the Omni than its retro sibling (Pump Omni Lite) that came later in the mid-2000's. A true trend-setter of the 90's, the Pump Omni Zone II had a full-grain leather upper, true custom fit and Hexalite for heel and foot cushioning. And, of course, that signature inflatable pump on the tongue.
It's hard to believe Dee Brown's "No Look Dunk" happened nearly thirty years ago, especially considering the Pump is one of Reebok's best-selling high-top basketball sneakers to date. In order to properly celebrate the 30th anniversary of the iconic moment that helped propel Pump technology into the mainstream, Reebok will bring the true high-cut Omni Zone II back in its authentic Dunk Contest form.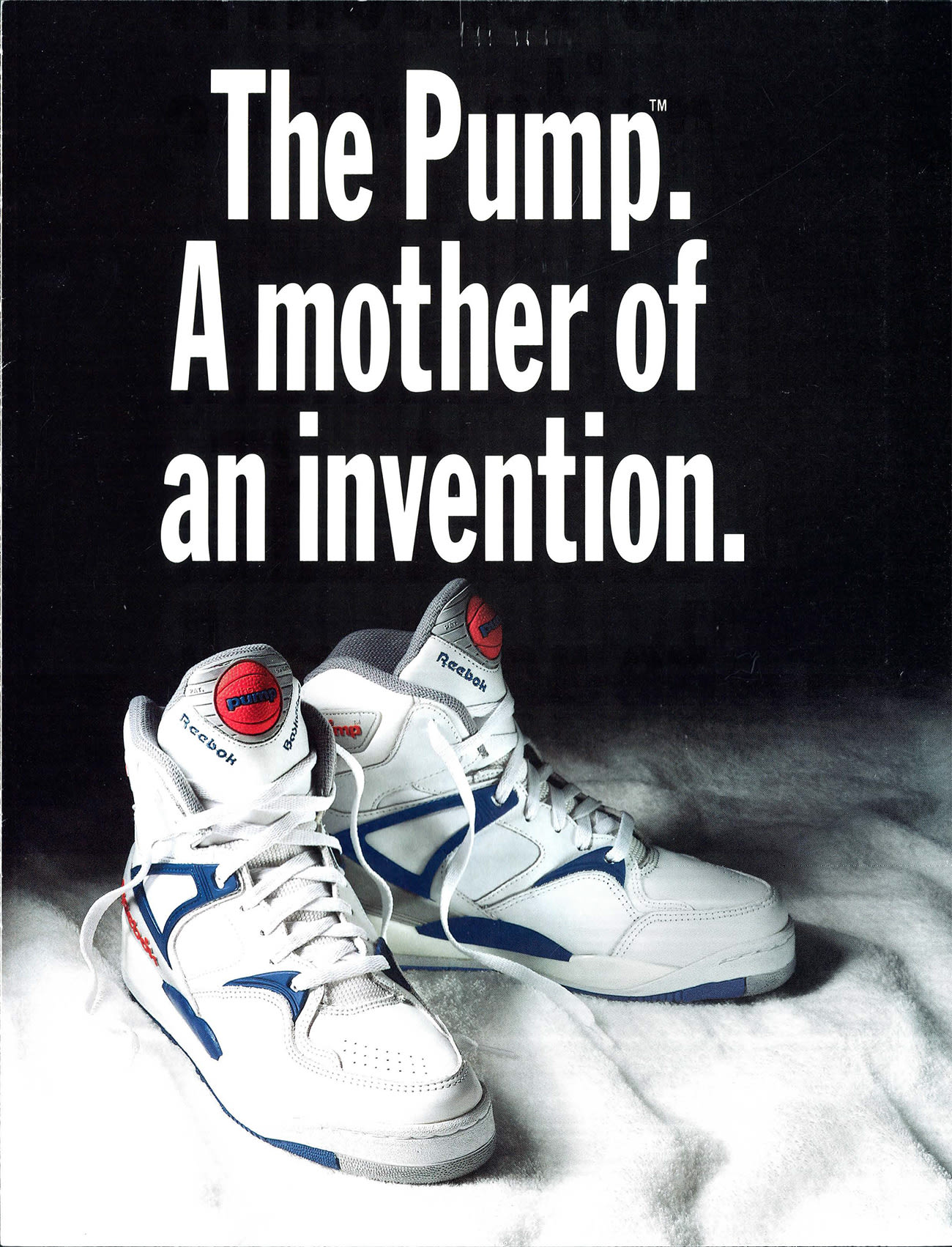 The Original Look...
With an iconic vintage silhouette basketball fans will recognize anywhere, the Omni Zone II now comes in a cloud white, wild orange and black colorway. High-octane in its athletic potential and unapologetically statement in its lifestyle look, the Omni Zone II will get you noticed both on and off the court. First in line for the new Reebok Pump will be sneakerheads who remember the Omni Zone II as the first pair they wore when they started playing basketball. And not to worry: The Hexalite cushioning is sticking around, so you can be sure you're playing in utmost comfort.
As for sneaker tech highlights, think white midsoles, white laces and a shiny PU backer. True to the original, embroidery for the sockliner/lateral logo will show "Reebok" in black and "The pump" in orange. As for the heel logo, "Hexalite" will be embroidered in black, too, with an iconic hexagon outline. Rounding things out are a tongue with embroidered logos and a vintage size tag.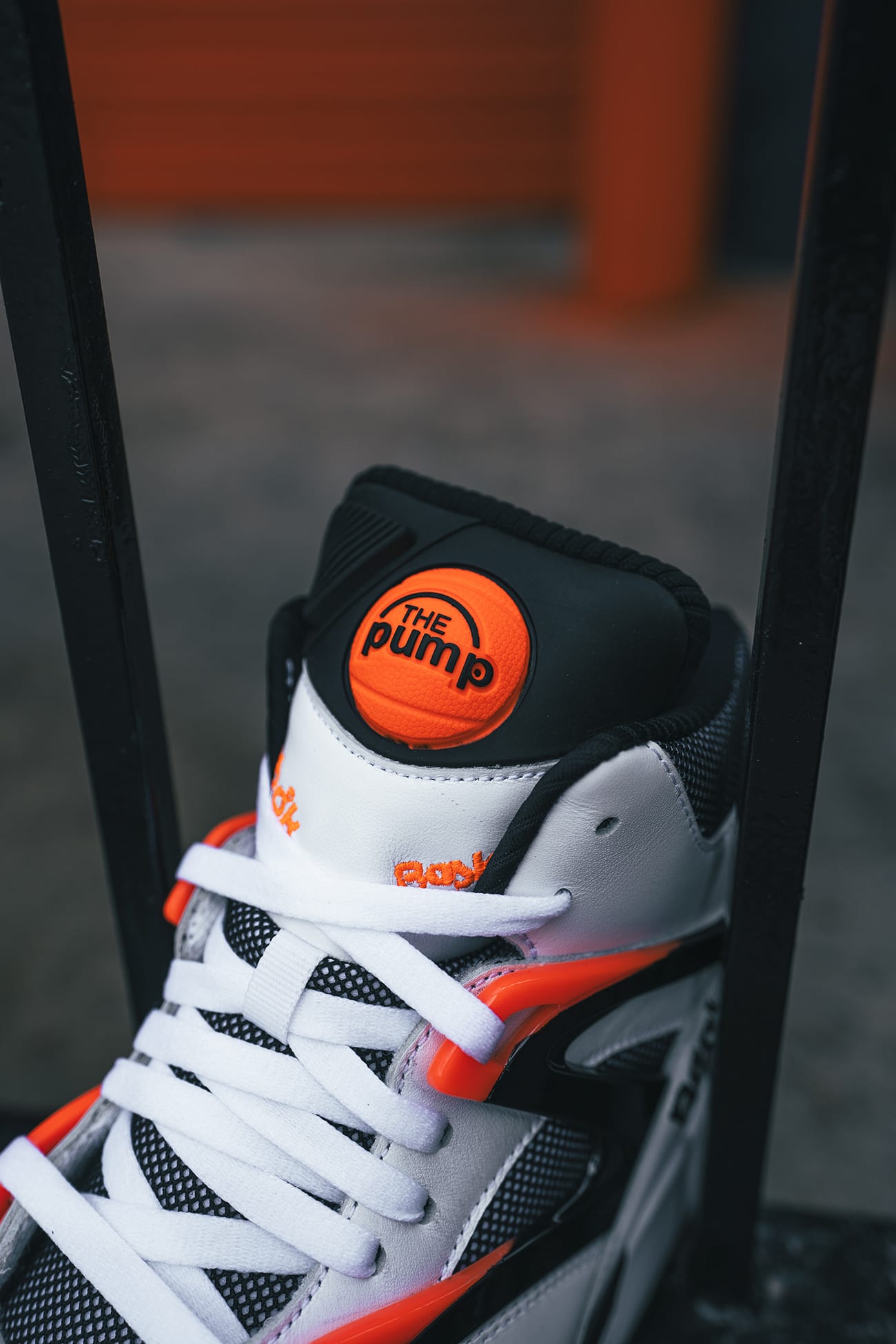 ...But Style It Your Way
Whether paired with workout shorts or something more casual, the Reebok Pump is as versatile as basketball shoes get. On the court, an all-black look will really make the Omni Zone II shoe stand out. And with the new-meets-old vintage colorway, the relaunched Pump Omnis are easy to keep clean.
For daily styling, think everything from streamlined jeans to more roomy joggers. The chunky sole is sticking around for another season, and with it comes high-grip soles, technical details and, of course, the iconic Pump. High-tops are designed to be noticed, so make sure your street-meets-court look puts the Omni Zone II front and center.
This Reebok Pump will be the first in a series of Pump Omni Zone II releases in 2021. Upcoming releases will include original colorways from the 90s, retro-inspired executions and unexpected brand collaborations. Oh, and Pump Omni Zone II will make its reintroduction on court by Reebok brand partner Montrezl Harrell. You don't want to miss any of this.