Camille Kostek In Four Athleisure Looks You'll Want to Rock this Holiday Season
Here's one you haven't heard before: the holiday season is busy. Between invitations to tailgates, holiday parties, and planes, trains, and automobiles to get you home to your family, your wardrobe definitely gets a workout all month long.
It can be overwhelming to decide what to wear—and pack—for every occasion and destination. That's why we enlisted model Camille Kostek to show us how it's done. There could be no better expert: Kostek is a model, former cheerleader, and host of various entertainment shows. Her career has her constantly on the go, sometimes even jumping from coast to coast with no advance notice. She needs looks that can be put together fast.
"As someone who is always traveling, I love how fast I can throw these looks together and how I can make simple switches depending on the weather."
Kostek came to the Reebok Headquarters in Boston, Massachusetts and was styled by Laura Lydon, Reebok's own stylist. Lydon put together a few looks that can be worn just about anywhere you're going, all season long. The biggest benefit isn't how stylish you'll look, according to Kostek—it's that it's all so easy. "As someone who is always traveling, I love how fast I can throw these looks together and how I can make simple switches depending on the weather," she says.
Check out her looks for an easy holiday season, below.
Travel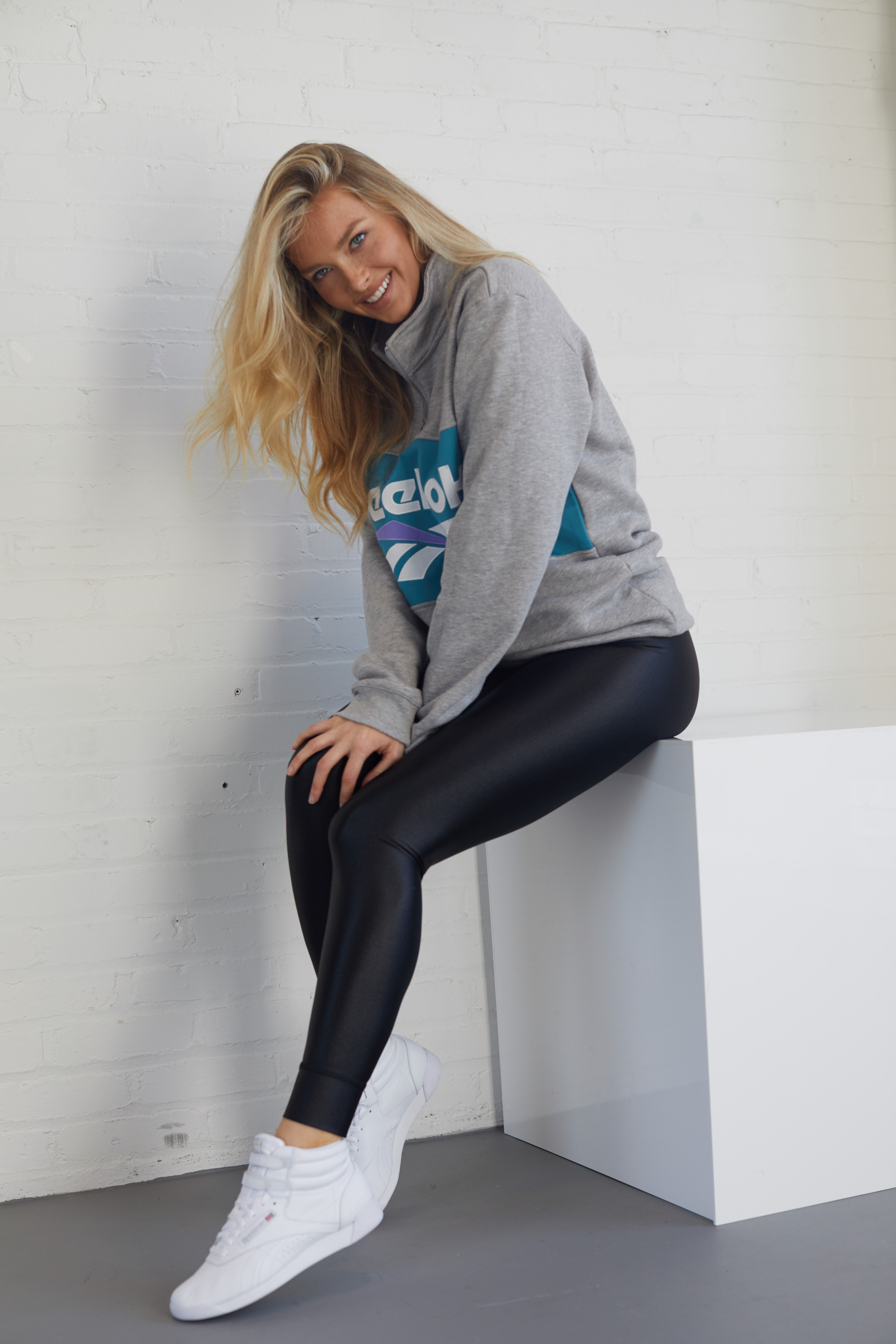 Look 1 (East Coast)

Look 2 (West Coast)

Get the Look: Kostek can unexpectedly be called from CT to LA with no advance notice, so she has to always be prepared for the change in climate. Regardless of her destination, these looks center around black metallic leggings, which elevate the whole outfit. The vector sports bra is a little bit of a throwback with a modern feel. When Kostek is on the East Coast, she can add the vector sweatshirt so that she stays warm traveling to the airport. No outfit will be complete for Kostek without her signature shoes, the Freestyle Hi , which she can constantly be seen wearing!
Game Day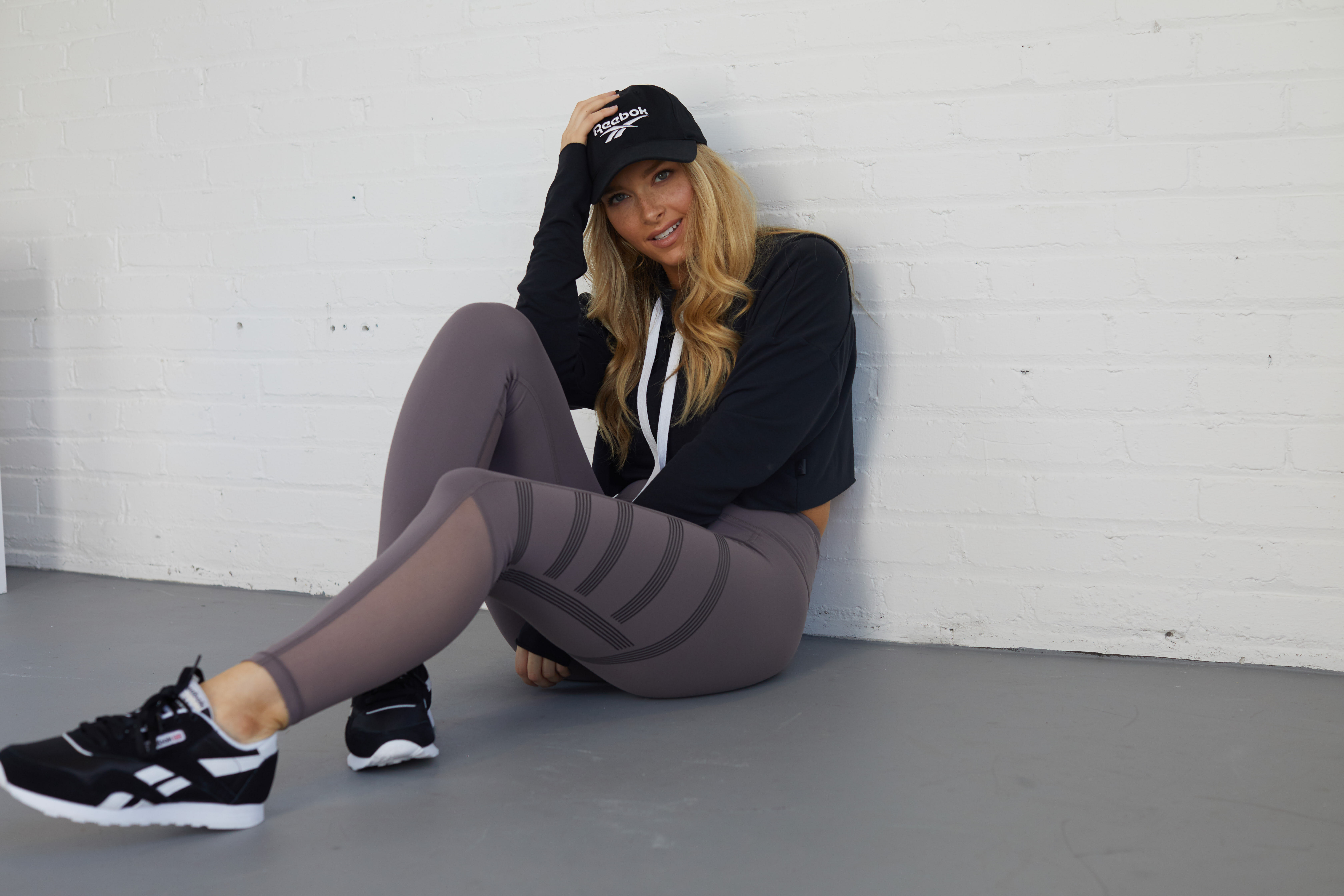 Get the Look: Kostek never misses a football game, and you'll find her cheering on her favorite teams every week. This look is perfect for tailgates, parties, or the stadium! She's paired high-rise leggings with a cropped cutout hoodie. Top it off with a leather jacket in case temps get cold! The finishing touch? A black baseball cap. You'll look sporty and trendy wherever you're cheering your team on from.
Cozy-Movie Marathon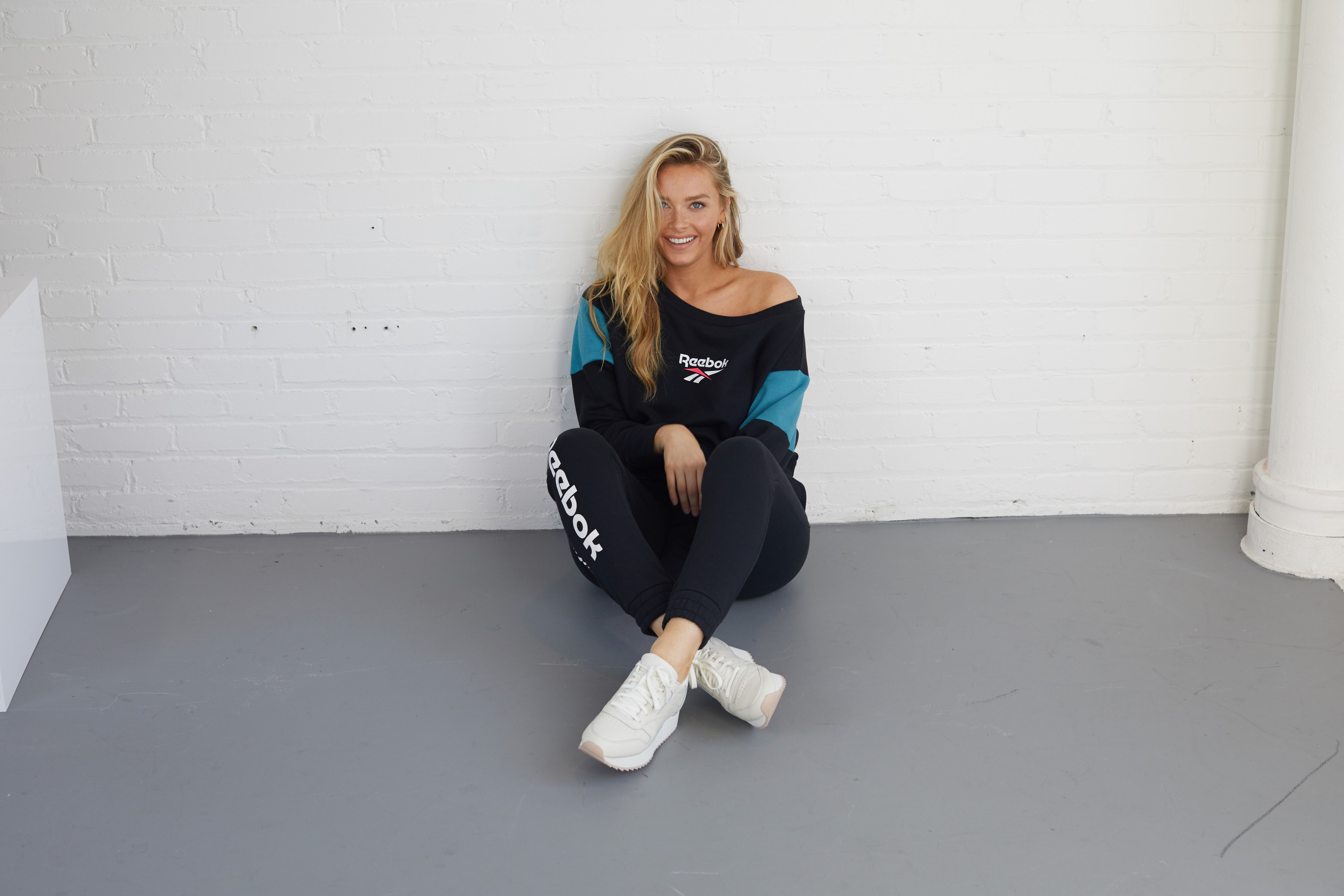 Get the Look: On the off chance Kostek has a break in her crazed schedule, you can find her indulging in a movie marathon on the couch. This matching sweatsuit is SO cute that it gives you the excuse to wear sweatpants. Pair this retro-inspired Vector sweatshirt and sweatpants with platform Classic Leather sneakers. Platform shoes are a major trend right now, and this pair allows you to look stylish without sacrificing any comfort.
Shop all of Camille Kostek's looks at www.reebok.com /camillekostek .