Meet the Only Woman Coaching CrossFit in Palestine
Amani Manassra is making history with each class she coaches.
There is only one CrossFit affiliate in Palestine. I first read this in the caption of an Instagram post that @TheCrossFitGames published in June. The post highlighted Basel Qatamesh, who is the owner of that affiliate, CrossFit Ramallah, and was competing in the CrossFit Games Meridian Regional at the time.
That Instagram post piqued my interest, and as I read more about CrossFit Ramallah, that's where I first "met" Amani Manassra. Manassra is the only female CrossFit coach at CrossFit Ramallah. That makes her the first and only woman coaching CrossFit in all of Palestine.
Fast forward to November when I was able to meet Manassra in person. She was entering her final week of a three-month tour of the United States. Spending the week at Reebok's Headquarters in Boston, Mass., Manassra was taking part in the CrossFit Coaches Development Program, honing her coaching skills under the watchful eyes of CrossFit Seminar Staff members Austin Malleolo and Denise Thomas.
"This gym is the closest I've felt to home in three months," she says.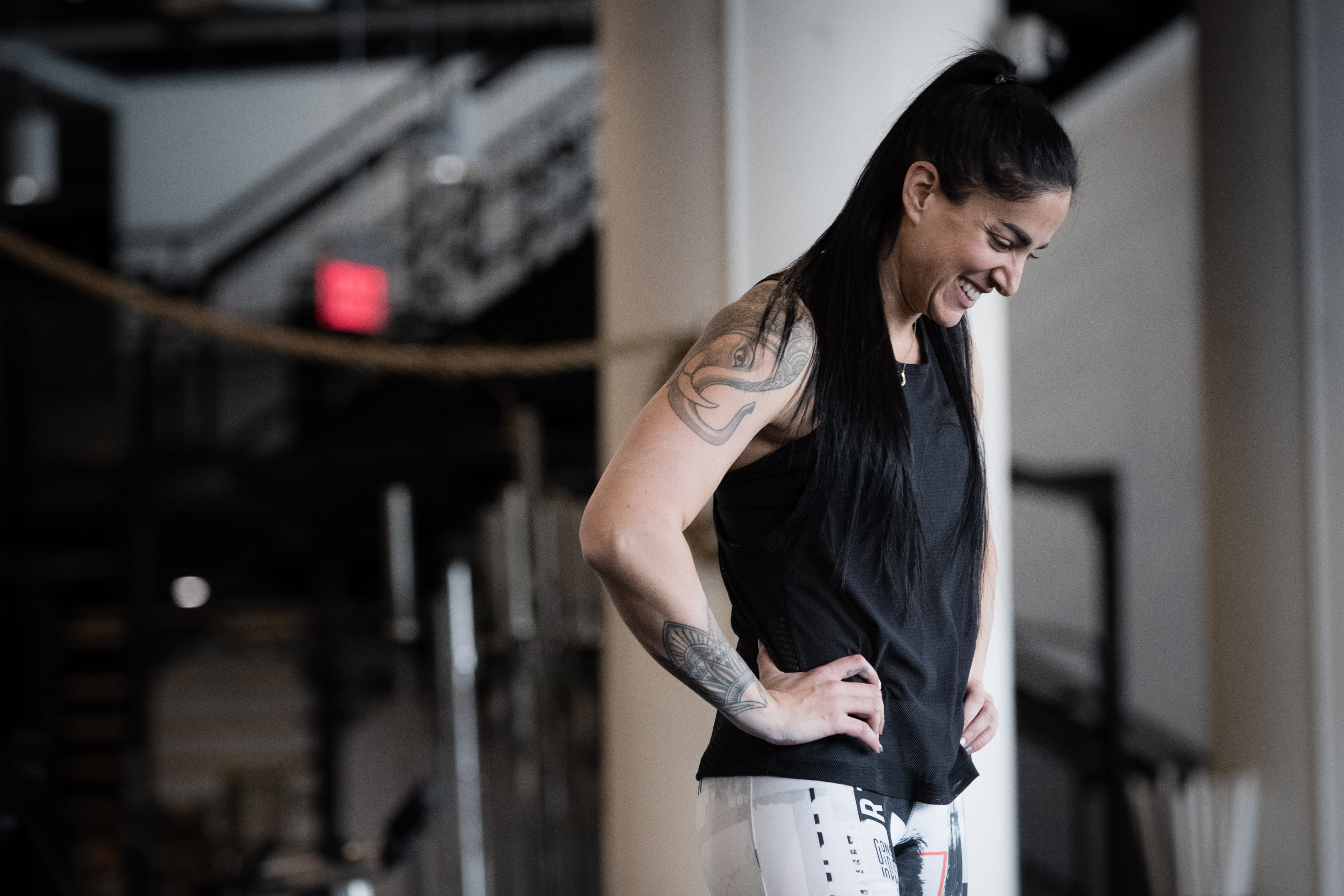 Unexpected Beginnings
"I was a super unhealthy person. I used to smoke a lot and drink a lot. I did not do any sports and I hardly moved."
That's how Manassra responds when asked about her athletic background.
She admits she saw little wrong with this sedentary lifestyle until one random day in her mid-20s when her sister sat her down and expressed concern over her health. "That conversation was a wake-up call for me," says Manassra. While her sister's concern came from a place of love, Manassra admits she was so embarrassed that she literally started going to the gym the next day.
In a matter of weeks, those gym sessions became daily. "I used to go and spend an hour at the gym, and then an hour wasn't enough and I was spending two hours at the gym. If I ate a piece of cake I would spend three hours at the gym. It was all about being thin." She became subconsciously obsessed with losing weight.
It took the unlikeliest of circumstances – a knee injury – for that obsession to be put on pause and the real turning point to occur.
Manassra began visiting a physical therapist (PT) to rehab her knee. Her PT was none other than Basel Qatamesh himself—the soon-to-be founder of CrossFit Ramallah. At the time, though, Qatamesh did not have his own gym; he had learned of CrossFit and started taking classes while obtaining his Master's degree in the U.K. Seeing value in CrossFit's fundamental movements, like air squats, deadlifts and cleans, he began incorporating these movements into the exercise programs he put together for his physical therapy clients. Without any knowledge of what CrossFit was, Manassra was learning the basics of it each time she came for a PT appointment.
"We slowly started and he really made me realize how strong I was" she says, revealing she could hardly perform a quarter squat when the two began training together. "I was getting stronger every single week and it just felt so good." Her weight became an afterthought as she found herself more focused on learning these new skills.
In tandem, Qatamesh was learning to coach CrossFit by instructing Manassra through those early sessions. "It worked for both of us because I was a very coachable person," she reflects, noting that even after she no longer needed PT, she insisted Qatamesh continue training her. "I wanted to get stronger and it was easy for him to try out new skills with me."
In 2014, Qatamesh opened CrossFit Ramallah, the first CrossFit gym in Palestine. Manassra was there on opening day.
"As soon as he opened the box, I was ready to officially start CrossFit group classes," says Manassra. "I just did it for passion. I never thought I could teach this or this would be my thing."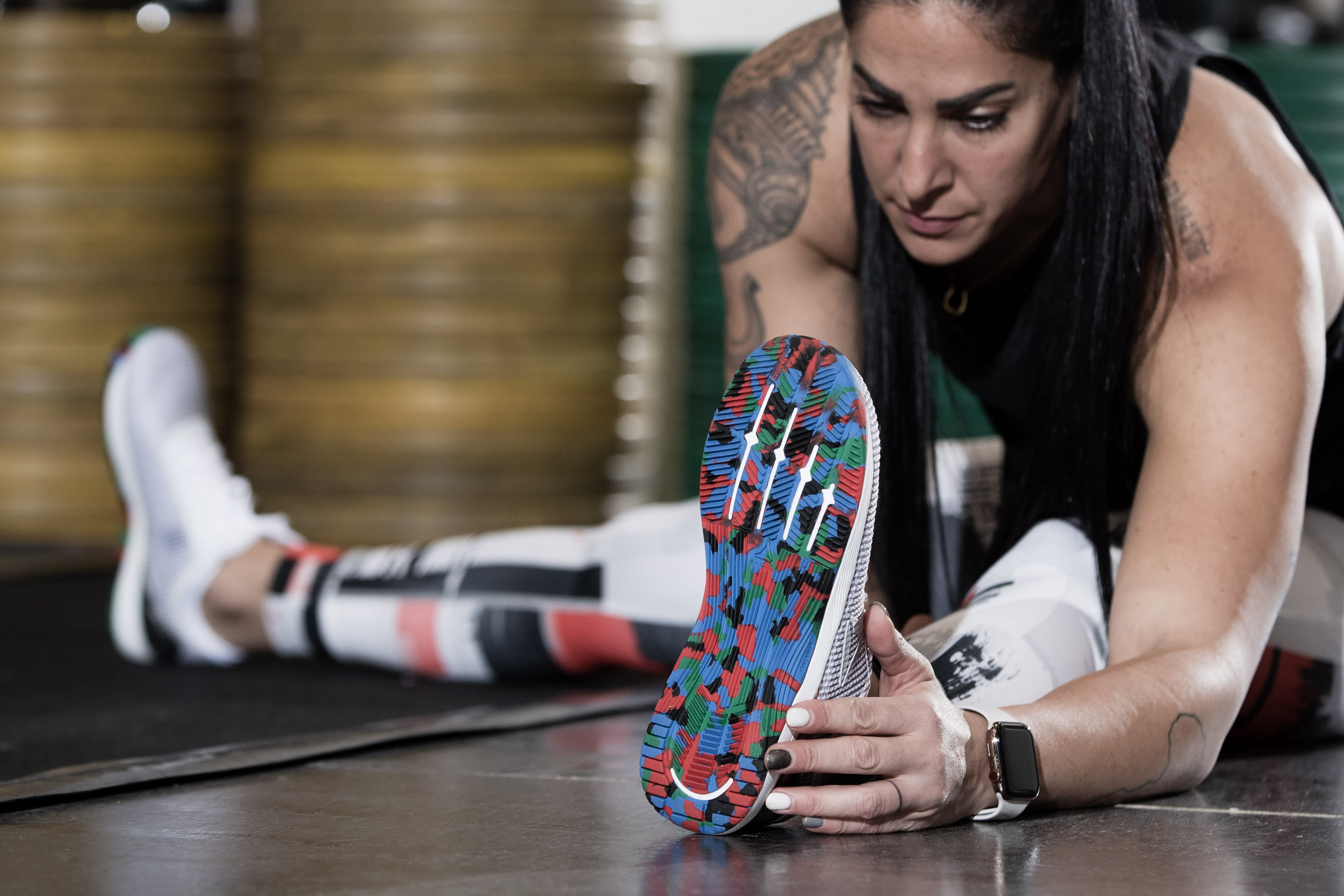 Pursuing a Passion
"I was improving every day and then at some point I realized that people were looking up to me," says Manassra when asked what it was like to watch the CrossFit Ramallah community form. As the number of members at the gym grew, her passion grew in parallel. She started learning more about CrossFit at large and signed up to take the CrossFit Level 1 Seminar.
"I never wanted to coach," says Manassra. "I just wanted to do the Level 1 for fun."
And yet it was less than one week after completing the seminar that Manassra found herself coaching her first class at CrossFit Ramallah. She laughs, reflecting on the fact that her stance on coaching literally changed overnight. It was only a matter of time before she left her job to pursue full-time coaching.
"I was just trying to find my happy place in Palestine because it is not an easy place to live," she says. "CrossFit is really the first thing I found that made me find purpose and passion in life, and that's what made me be able to live there happily."
When she looked at it from that perspective, the decision to coach was hardly a decision at all; she wanted to give her time to the thing that brought her the most joy and had the potential to bring this same joy to others in Palestine.
"Even if it's just for an hour, Palestine is a tough place and if this is going to make you happy, I want to be a part of it."
Manassra thus became the first woman on the staff at CrossFit Ramallah. She is still the only woman coaching there today.
CrossFit Ramallah has 180 members and she estimates that more than half of those are women.
"Women started looking up to me and saying 'you're representing Palestine. You're representing women and you're representing Arab women.' I felt like I owed it to them so I worked more on developing myself."
Her comment makes sense, as it's a development opportunity – the CrossFit Coaches Development Program – that brought us in the same room to have this conversation. Prior to this course, Manassra had already taken the CrossFit Level 2 Seminar, as well as various CrossFit subject matter seminars including weightlifting, kettlebells, gymnastics and kids.
"I can do more," she says when asked what drives her on this continued pursuit of knowledge. "Every single time I do a course, I feel like I want more and I can do more. I feel I have so much more to work on now. That's why I want to keep learning and getting better, because I want to make this my life."
Since she's spent the past week shadowing other coaches, I ask Manassara what traits make for a good coach. She sees a good coach as someone who can genuinely connect with the people in her class. She believes you must first be a good person in order to become a good coach.
"When I coach, I coach everyone according to their life and what they need in that moment. You have to be kind and want to help people through what they are and the change they want to be. In that hour, whether you're a coach, an athlete or just a drop-in, you're vulnerable. You all to share your emotions without even knowing. It's just beautiful."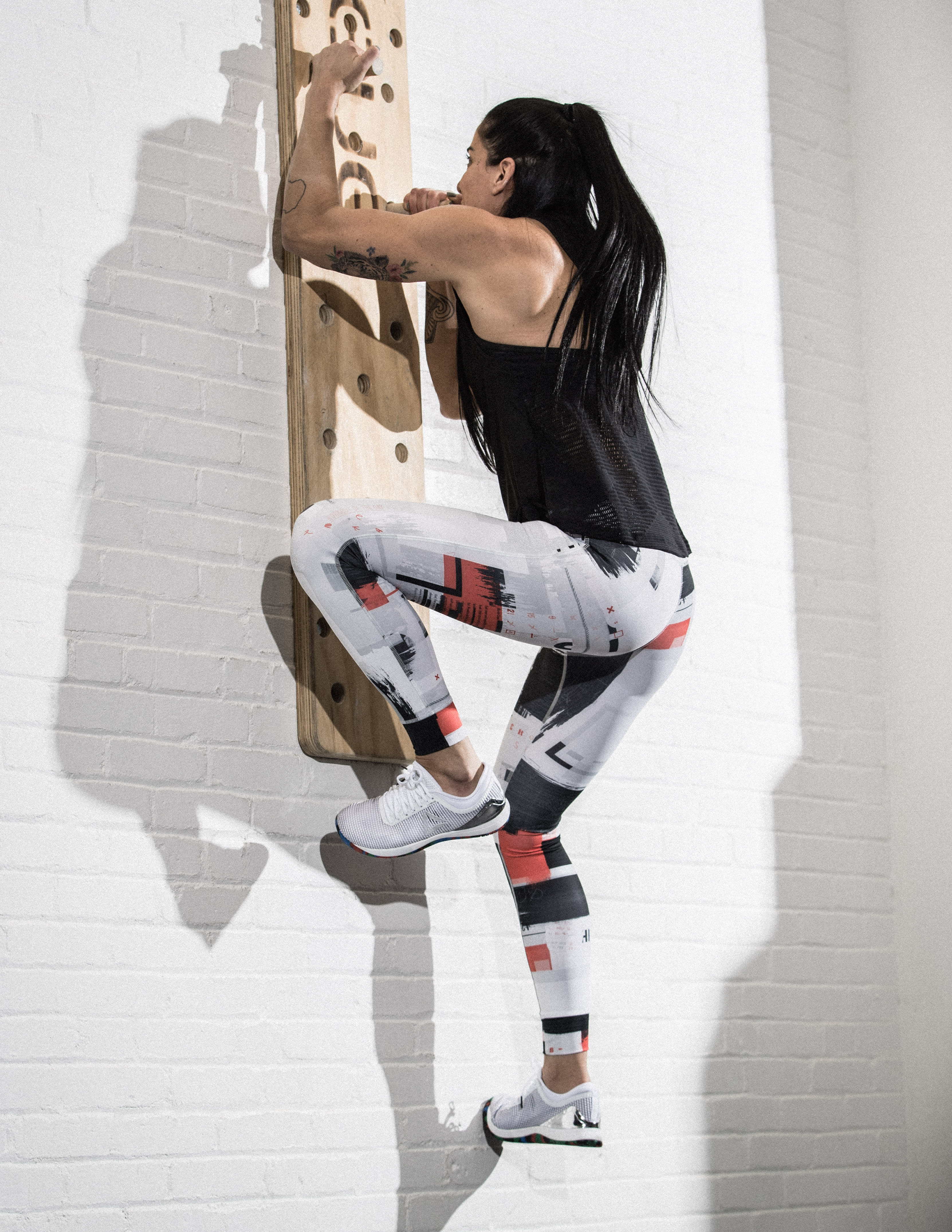 Changing Perception
After experiencing fitness in the United States, Manassra says, "I think a lot of people here take it for granted that they already have this space to be what they want."
As both a physically strong woman and a woman pursuing a career in coaching, she says she's faced obstacles and criticism from some in Palestine.
"I've had to really fight for my position when I wasn't doing anything wrong," she says. "Sometimes, I really had to defend what I was doing although I was not hurting anyone doing it. When I first started getting media exposure, there was an article about me and I was stupid enough to go online and read every single comment. It was horrifying."
Manassra lets those comments fuel her. She sees them as a reminder of the importance of her work and the importance of changing others' perceptions. "I'm not really only working out. I'm changing something and I'm going to work harder for it now because apparently we do need to change it."
"Coaching changes people's lives and it's amazing to see," she adds. She herself is amazed at the accomplishments of some of the women who take her classes. She mentions a woman who entered the gym unable to perform a single push-up from her knees. That woman can now perform 10 regular push-ups.
She also hopes that individuals doing CrossFit in other parts of the world will see the community that she and Qatamesh and the members of CrossFit Ramallah are building and it will help them understand more about the place where they live.
"Our political situation always puts in the media for the bad stuff. That's not all we are," Manassra says.
"We want people to see this kind of Palestine. Even if we're not doing anything other than traveling around and saying, 'We're CrossFitters and Palestinians,' people will see that we are normal human beings."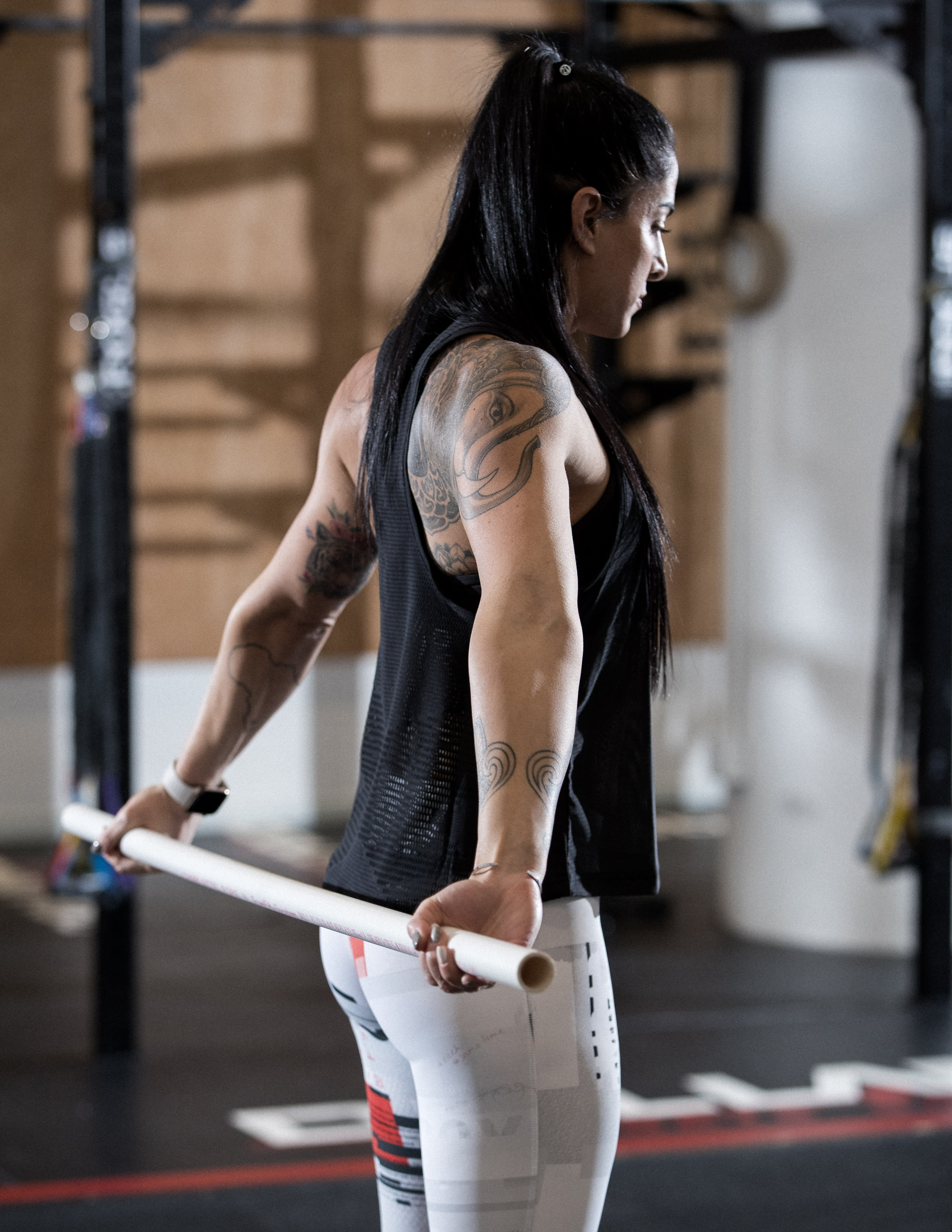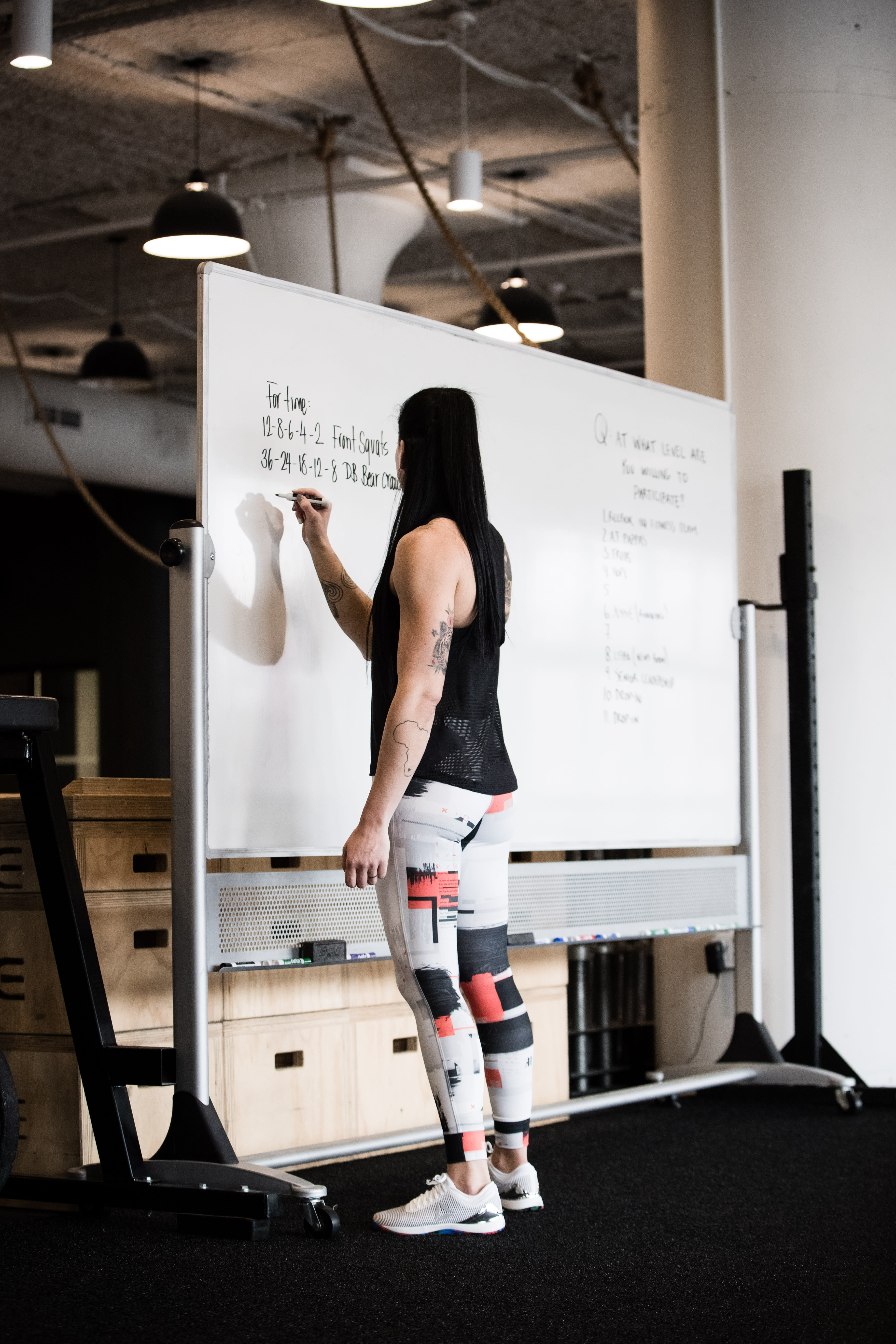 Manassra is wearing the Reebok CrossFit Nano 8 Global Community Pack.