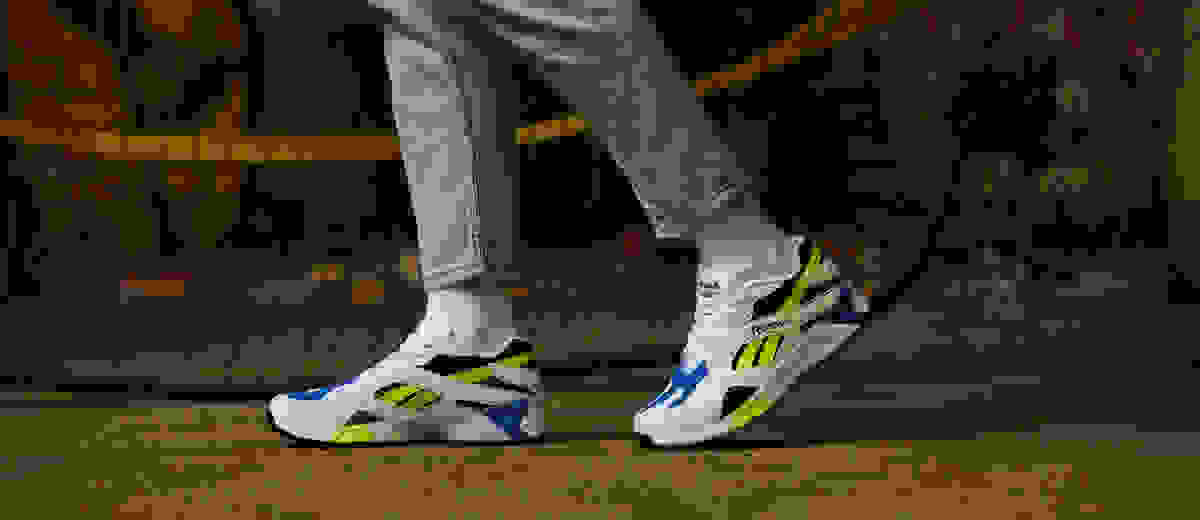 These Are The Best Retro Running Shoes for 2019
An easy guide to find your next favorite pair of vintage kicks.
Classic vintage is back and it's no surprise now that so are the '90s. Lucky for you Reebok has re-released some of our iconic retro running shoes from that era just in time to add to your collection. In the '90s Reebok really went for it, determined to stand out as an innovator in the footwear space. These sneakers were made for those who dare to be different and have been brought back for those looking to boost their style game.
The best part about these retro running sneakers is that, sure, they're comfortable—but they also make a serious style statement. These authentic, chunky sneakers will definitely spice up your rotation no matter how you wear them.
A sneaker from the '90s that used to be an everyday training and running shoe is now the style throwback you need. Back in the day, the Bolton's low-cut design allowed for quicker transitions and freedom of motion for running. It also has hexalite cushioning in the heel for stability. Now you know you have flexible, comfortable retro running shoes that you can wear in style instead of during a race.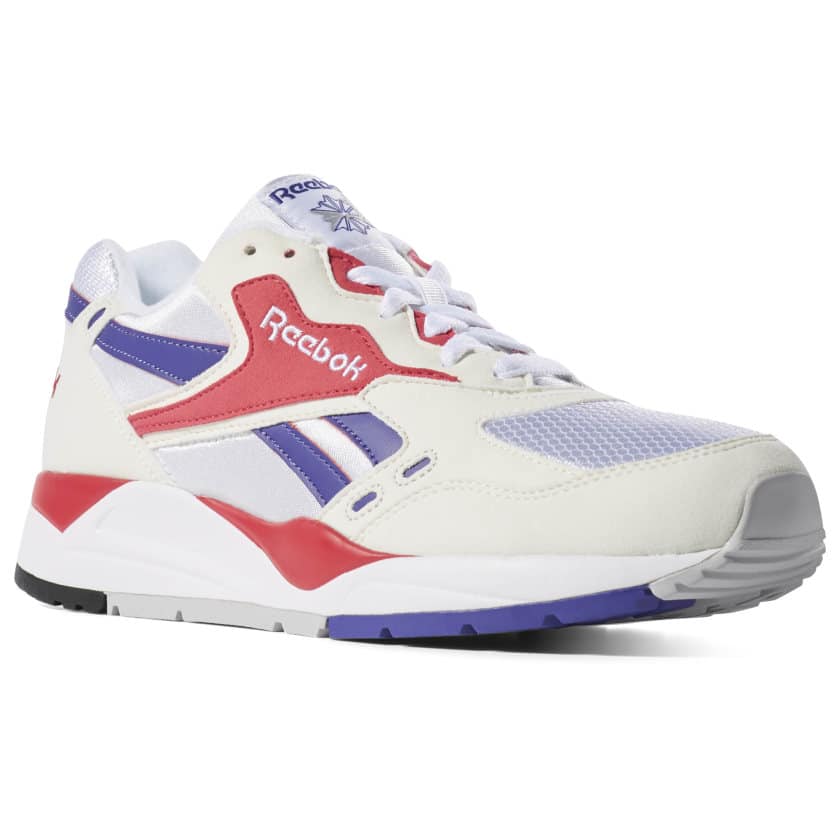 Bolton, $100; Reebok.com
Let's talk color blocking. This retro running shoe has some bold highlights that really make it a classic. It's versatile and has been remastered to have the same retro look and performance features you need. It's unique and bold design will have you wearing it no matter what your plans. It includes a padded foam sockliner and soft hexalite hexagonal cushioning so that your comfort level is never in question.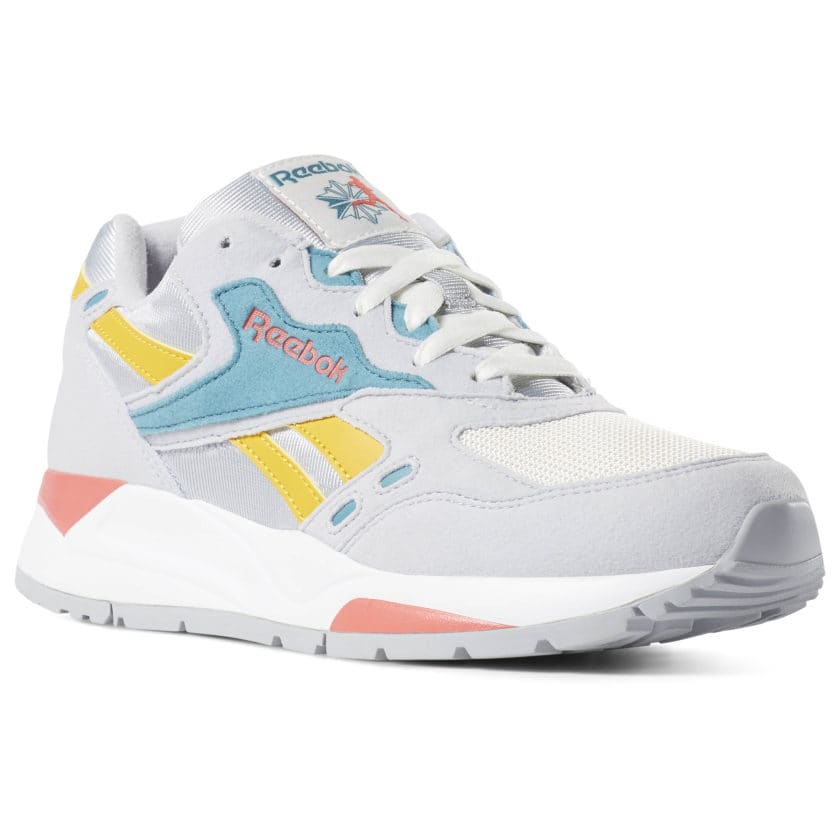 Bolton Essential, $100; Reebok.com


Once considered a rugged training shoe, the Aztrek is back and more on trend than ever. Released in 1993, the Aztrek was a running sneaker that was built for any surface with innovative technology that established its place as a pioneer. Now a retro running shoe and the ultimate OG "dad shoe" this sneaker was also built for a variety of foot types which makes it durable, functional and fashionable.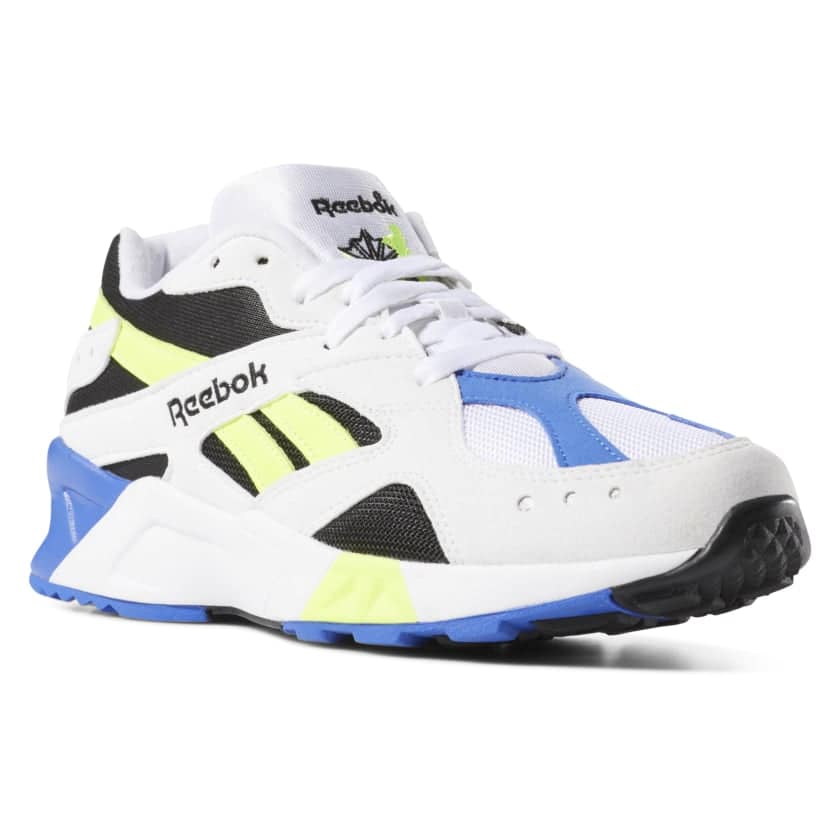 Aztrek, $80: Reebok.com
If you're not totally feeling the OG model color fear not because the Aztrek also comes in this classic red and blue colorway. Whether paired with jeans, joggers, shorts or skirts these retro running shoes will going to be a topic of conversation no matter where you where them.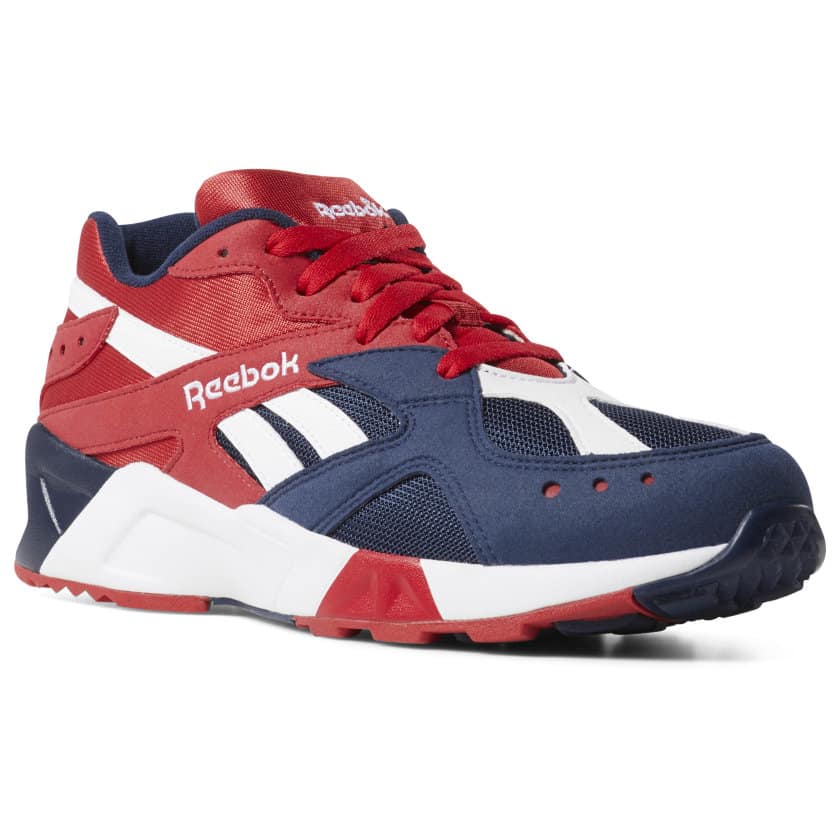 Aztrek, $80; Reebok.com
Similar to the OG this retro-running shoe, straight out of 1993, is a show stopper. With an additional thick midsole added to give you a little boost and the bright pink accents this sneaker will take you right back to the 90s. It has a layer upper that mixes suede with fabric so it's textured and captures pretty much everyone's attention. This is retro-running shoe that will steal the spotlight while keeping an authentic nod to the 90s.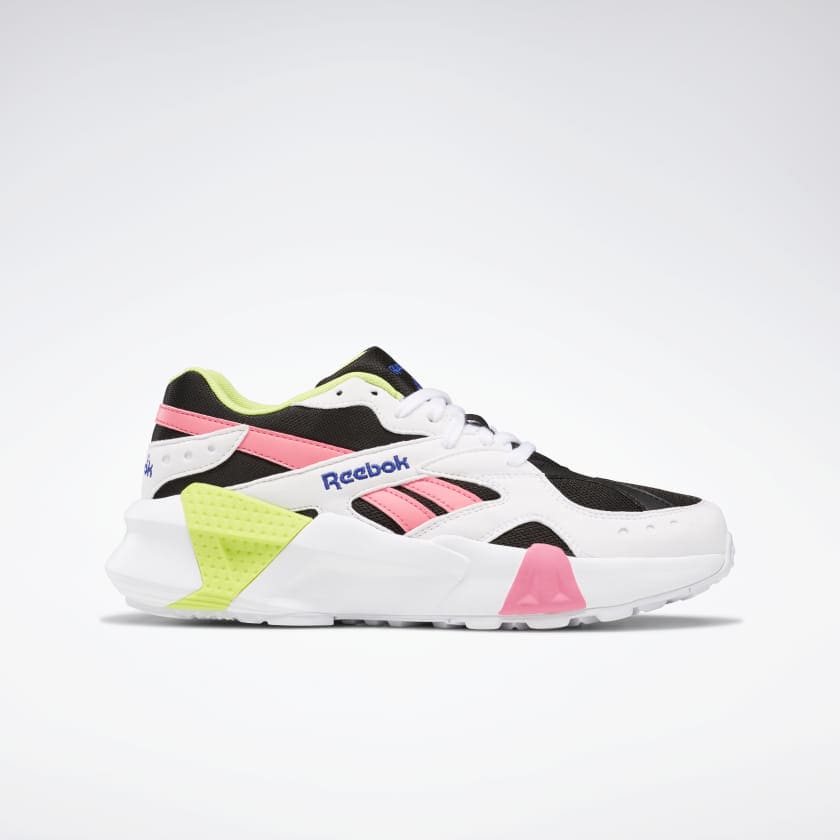 Aztrek Double, $90; Reebok.com
Released in 1992, Pyro was a pioneering racing shoe. Known for its bold details and technology, Pyro was ahead of its time. Now Reebok has re-released the retro silhouette for those who like to experiment with fashion, who want to show off their innovative style with some innovative retro running shoes.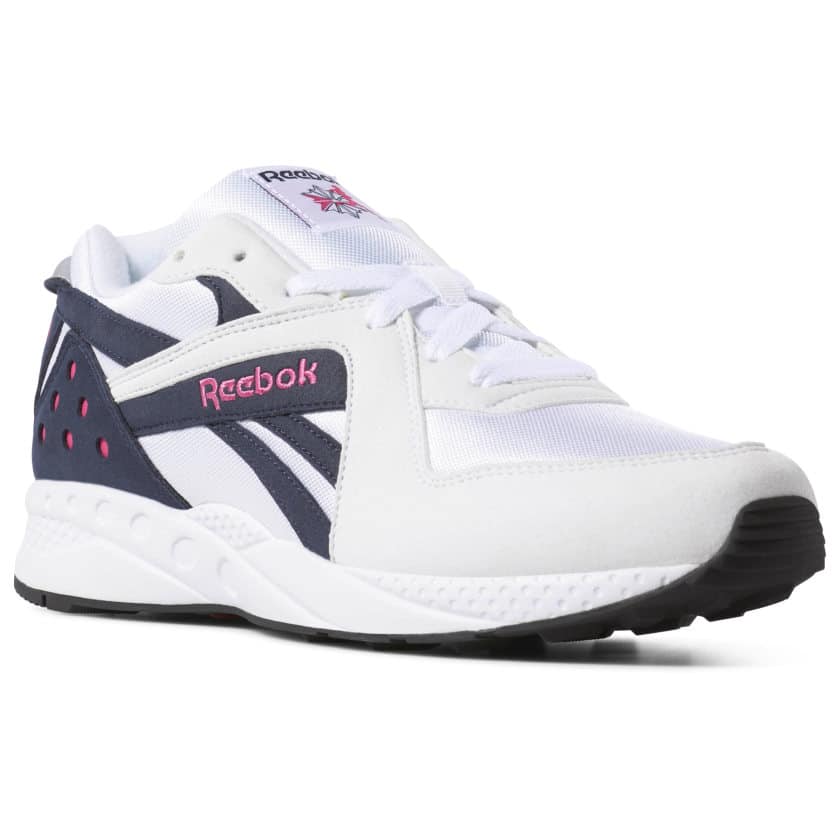 Pyro, $80; Reebok.com
The Classic Nylon as we know it first appeared in 1991. A modified version of the OG Classic Leather from 1983, the Classic Nylon has withstood the test of time just like its predecessor. While they started as retro running these sneakers were meant to live beyond that, starting a style legacy that's continued to today. This women's classic white and grey pair are comfortable and timeless.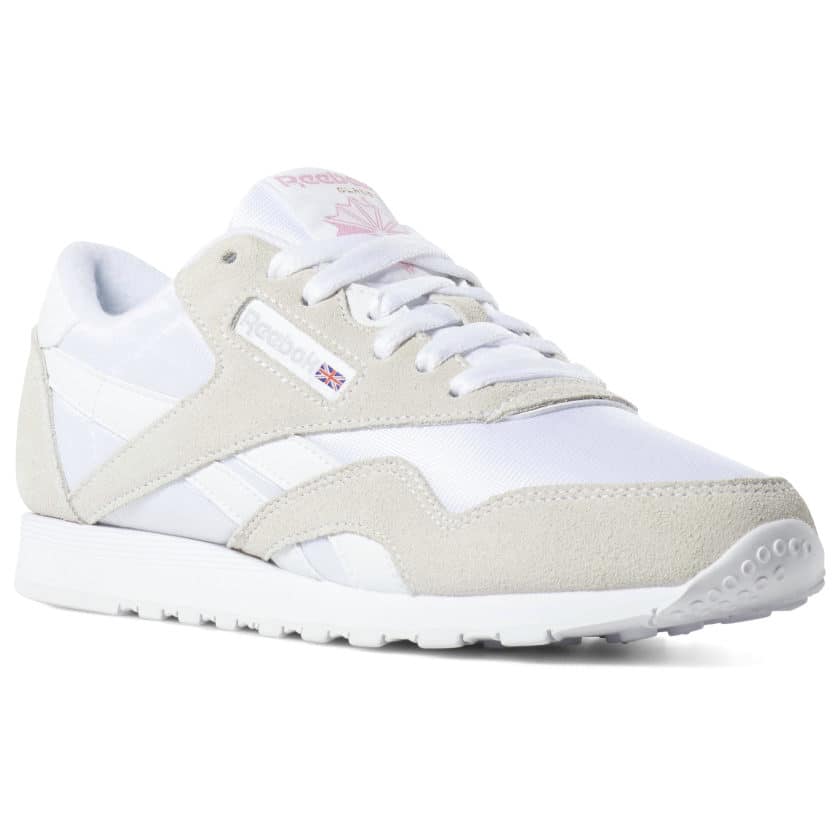 Classic Nylon, $60; Reebok.com
Another version for the guys. This black version of the Classic Nylon has suede accents and cushioning in the midsole with a padded foam sockliner. Who says you have to sacrifice comfort over fashion? These retro running sneakers are known for having the best of both worlds.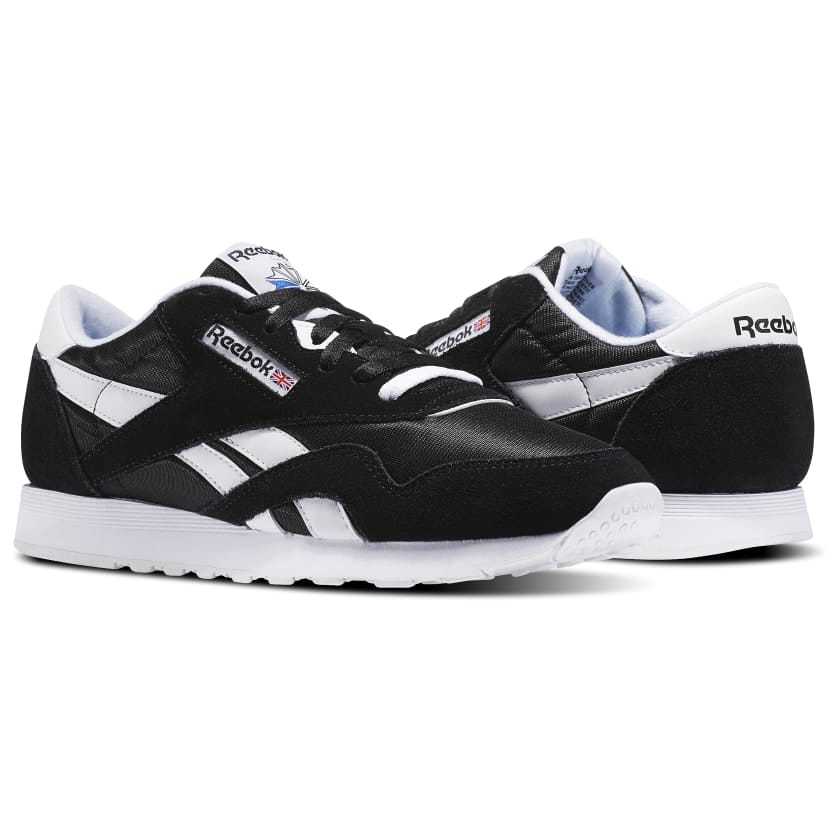 Classic Nylon, $60; Reebok.com
If you're looking for something more attention grabbing, the Classic Nylon retro running shoe also comes in three different bright colors to help truly stand out. With a signature color and the heritage behind these retro running sneakers, they'll definitely add some authenticity and swagger to your collection.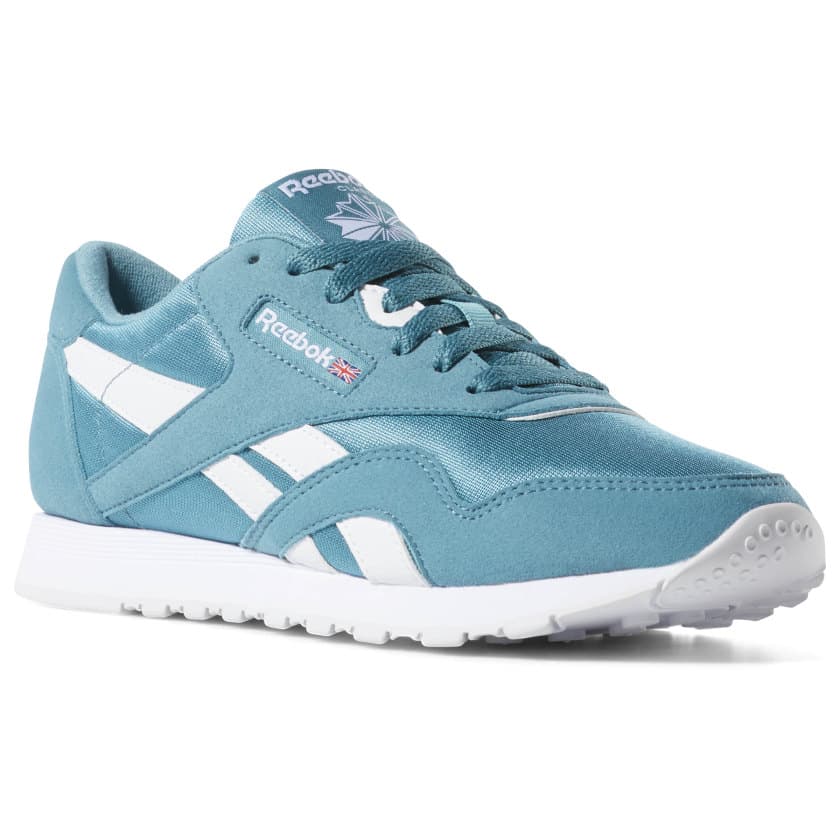 Classic Nylon, $65; Reebok.com
While the original versions from 1991 are still popular this retro-running shoe has a modern twist to its heritage style. It includes a tonal upper with a mix of textures that are satin-like, synthetic suede and hotmelt overlays, that all keep that vintage vibe going. The DMX foam midsole gives that comfort you need when you're on the go and the rose color is what will set you apart from the rest.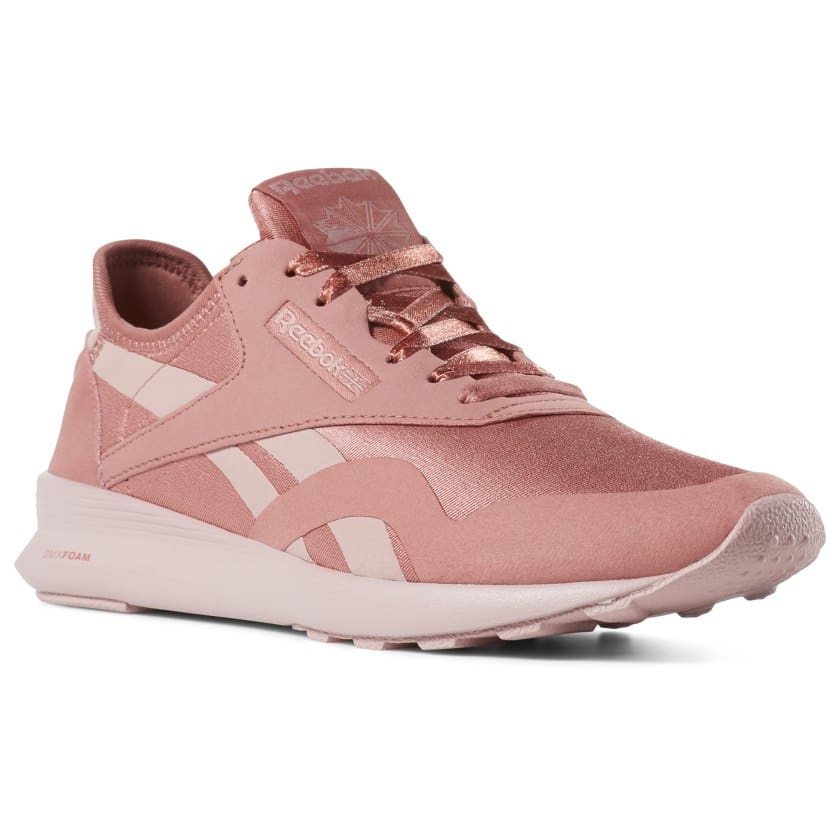 Classic Nylon SP, $90; Reebok.com
An icon re-imagined. Meant to be worn anywhere and everywhere, the light chalk and blue accent colors make this retro-running shoe easy to pair. It has a synthetic suede and textile upper with an EVA midsole for a super comfortable fit. Plus the rubber outsole allows this retro-running shoe to handle wear and tear so you can get the most out of it.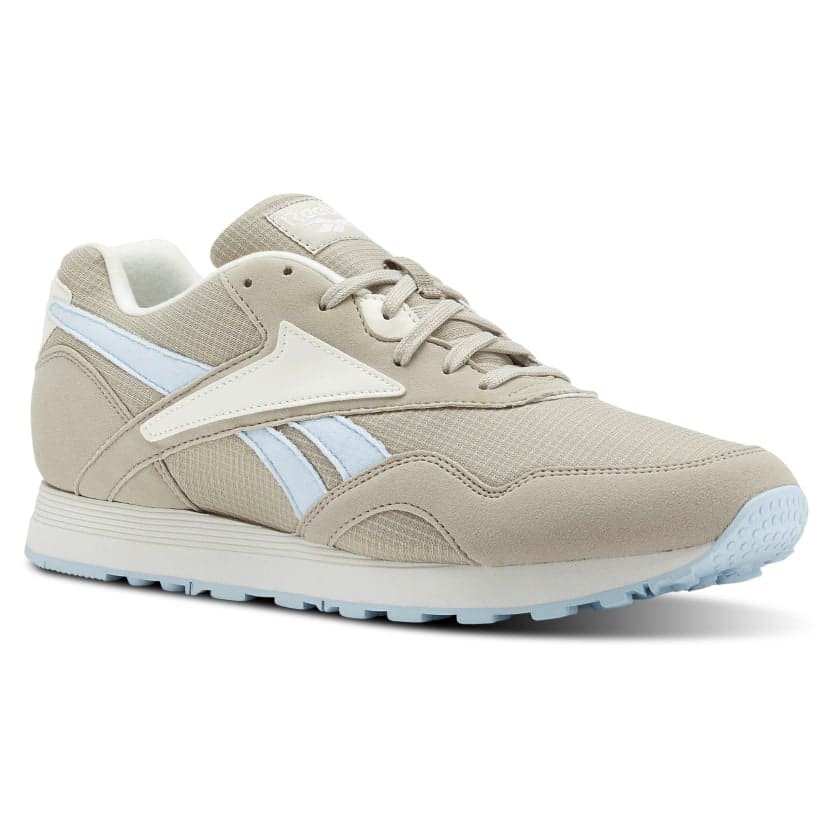 Rapide, $80; Reebok.com
Looking for even more options? Shop all of our retro running sneakers here.