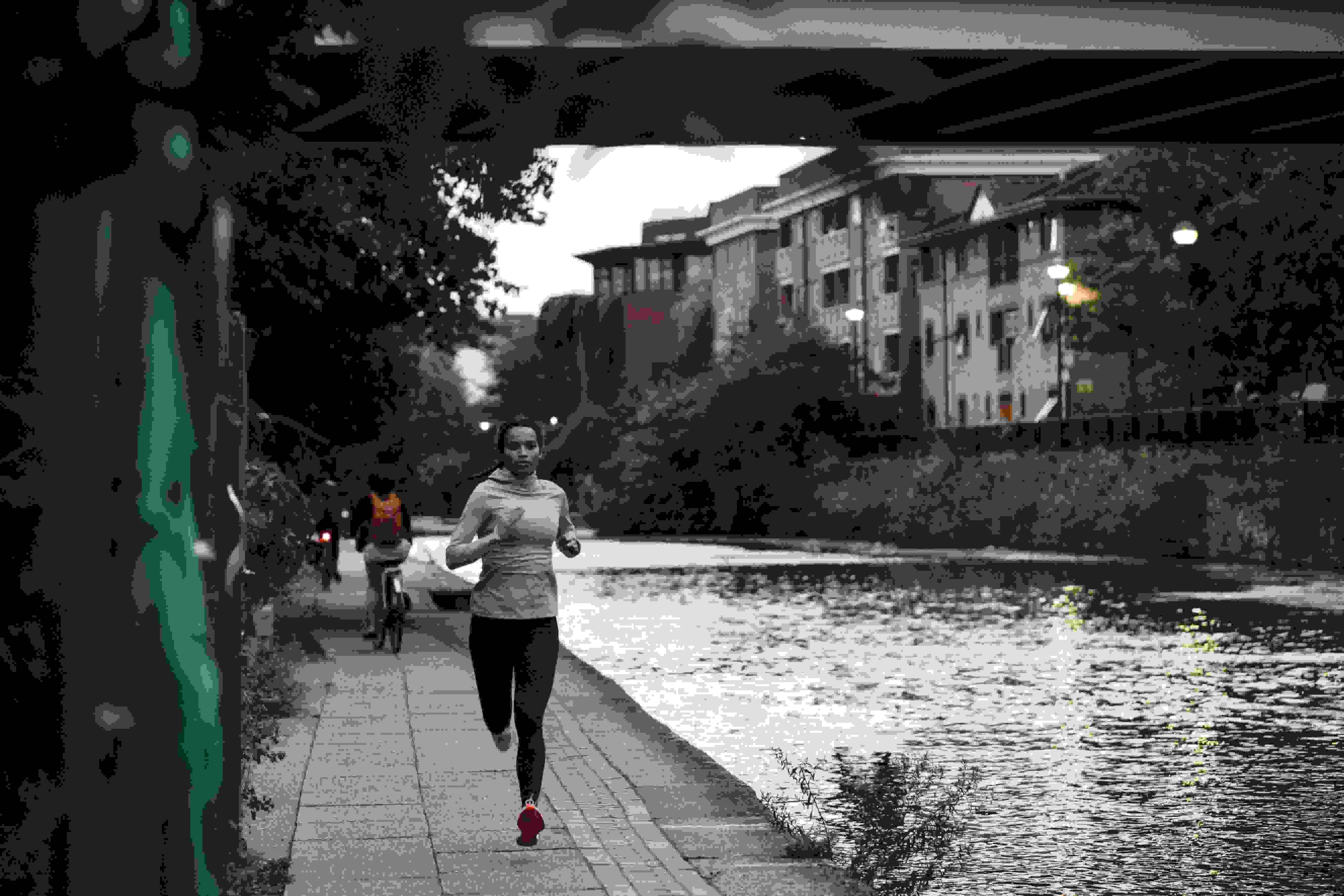 The Best Sports Bras For Running, According to a Pro Runner
Pro runner Amy-Eloise Neale breaks down the features runners should look for in their sports bras.
"When you're on the starting line for a race and you're already feeling nervous and already having a little bit of anxiety about the race, if you're wearing a sports bra that's restrictive, you feel like you can't breathe. If it feels like it's squeezing your rib cage, that's the last thing you want before you're about to start a run."
This is professional runner Amy-Eloise Neale's response when asked to describe her biggest sports bra woe. And yet, it doesn't take being a pro to understand what Neale is talking about! Heck, it doesn't even take having ever stepped foot on a starting line. If you're a woman who has gone for a run – be it one mile or 26.2 – chances are you know exactly the feeling she's describing.
According to a recent general population survey of women ages 16 – 44, conducted by Reebok, 39 percent of women feel like they are suffocating when wearing a high support sports bra. That's nearly two in five women.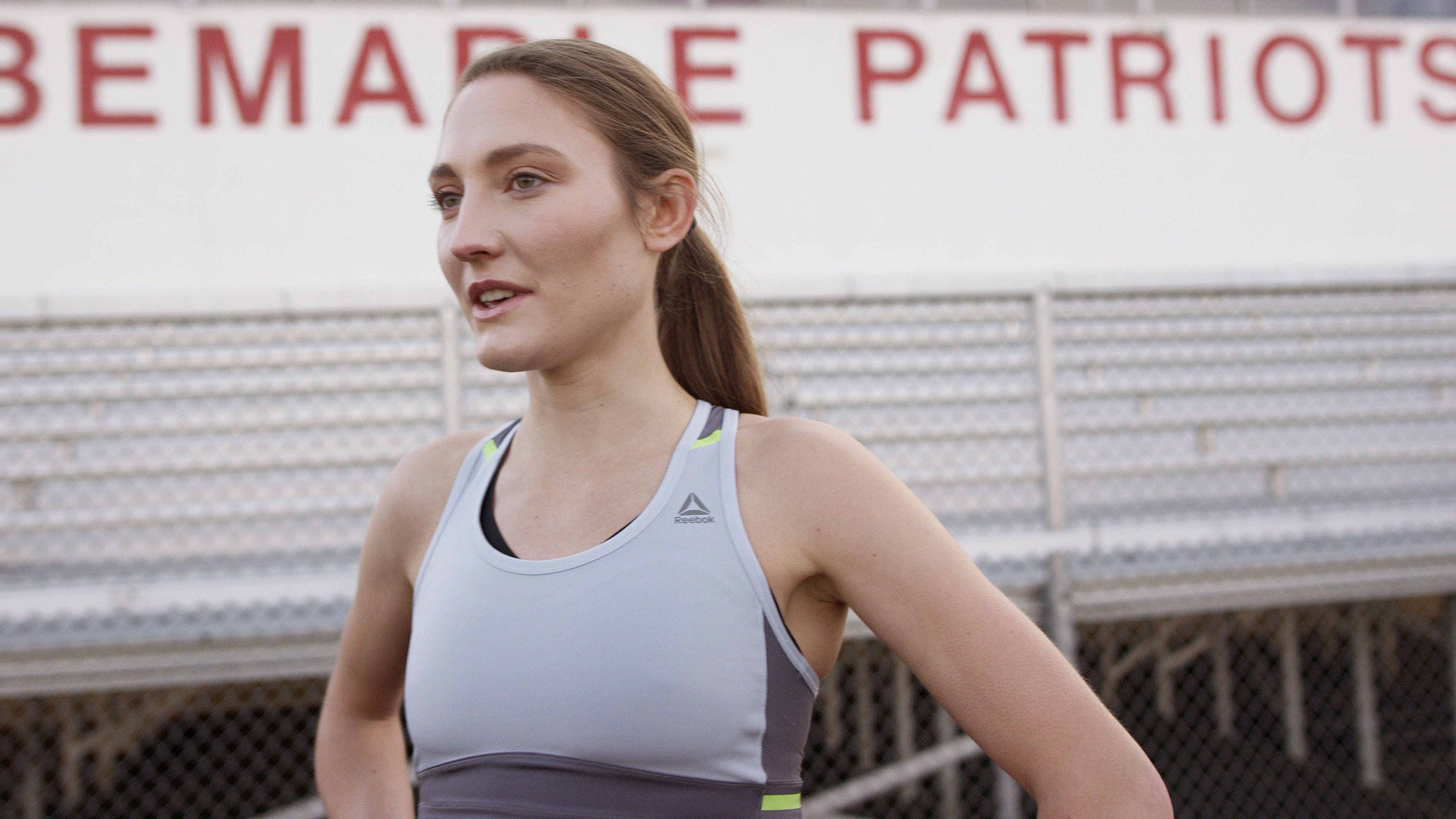 Not having support at all, though, isn't the solution. "You're going to want something that's secure but not restrictive," confirms Neale. She notes that wearing the wrong sports bra goes beyond feeling uncomfortable, though; from personal experience, she has seen that wearing the wrong sports bra can adversely affect a woman's running technique.
"Having a good sports bra is going to impact how you open up your chest. If my bra is too tight, I tend to roll my shoulders forward which impacts my running form."
Neale, who clocks 60 – 70 miles a week (despite being a self-proclaimed "not super high mileage runner"), says that she has worn Reebok's PureMove Bra for the majority of her runs in recent months. She goes as far as to describe it as "the best sports bra for running."
When the PureMove Bra was released in August 2018, it became the first-ever bra on the market treated with Motion Sense Technology. This technology responds to breast movement, automatically stiffening or releasing based on the activity at hand, so it's no coincidence that Neale feels confident using the PureMove Bra for both running and cross-training.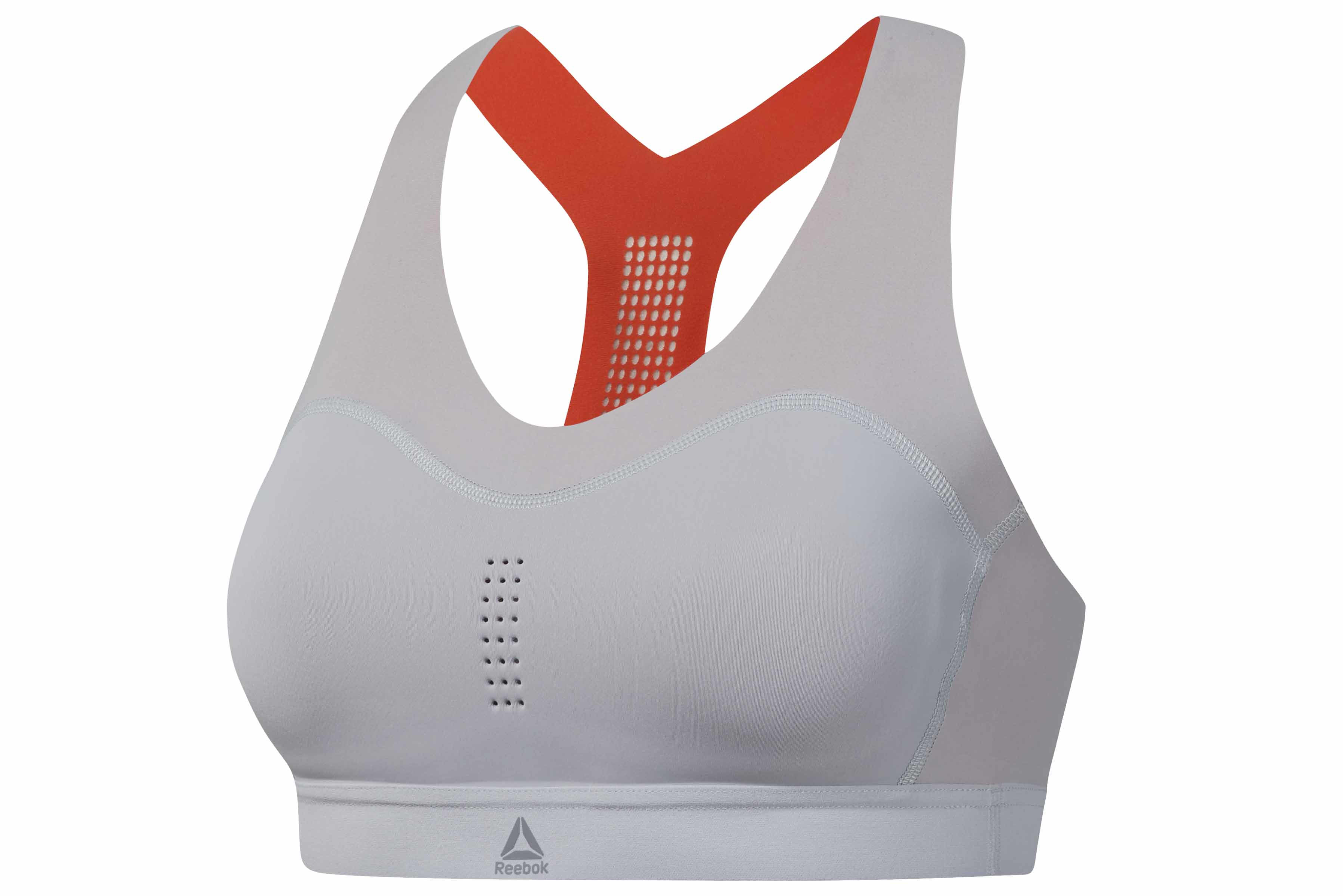 "You don't want to have to change your bra for different types of training or different parts of your day. It's really nice having a bra that can work for lots of different activities," says Neale. "When you find something that really satisfies your needs for both, that's a product that's really worth it."
While the PureMove Bra has proven itself as the best bra for running in Neale's mind, she understands that women are particular when it comes to bras and preferences can differ woman to woman. Because of that, she stresses that the most important factor when it comes to selecting a sports bra for running is that your bra enables you to get out the door.
"It's important to have gear which will make you want to get out the door and run," she confirms. "If you have uncomfortable clothes that you don't enjoy spending time in, you're going to be less motivated to work out. Having gear that makes you feel confident and makes you feel secure is only going to help you."
So, if you're a woman attached to factors not found in the PureMove Bra – such as skinny straps or removable padding – take a look below at a few additional bras that are also fully equipped to get you out on your next run.
If you're someone who prefers skinny strap sports bras but still wants to go for a run, the Hero Strappy Padded Bra is the best bra for you. This allows you to wear a skinny strap bra, but with double straps, it's supportive enough to stay up in place while you're running (unlike most skinny strap bras). Really, it's the best of both worlds! The double straps not only provide support, but they look great too, giving the bra a more stylish cut and look.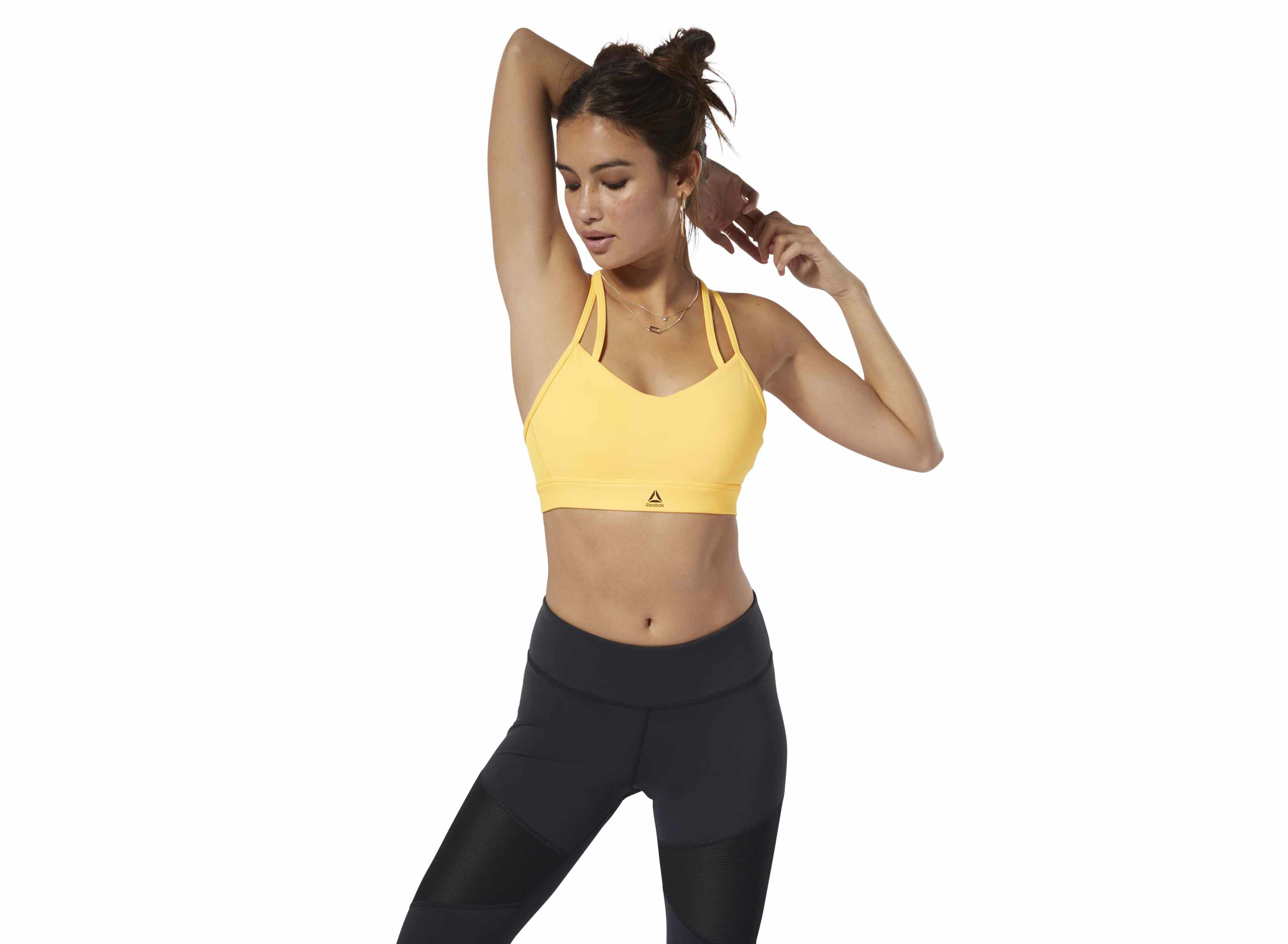 Hero Strappy Padded Bra, $35; Reebok.com
If you're someone who likes a little extra padding – or likes having the ability to take your padding in and out depending on the workout at hand – opting for a bra with removable pads is the best option for you. The Hero Racer Padded Bra is designed for medium to high impact workouts, meaning it'll keep you feeling supported on both short jogs and long runs and fits comfortably whether you're an A-cup or a D-cup. The racer-back cut also give the bra a sporty design.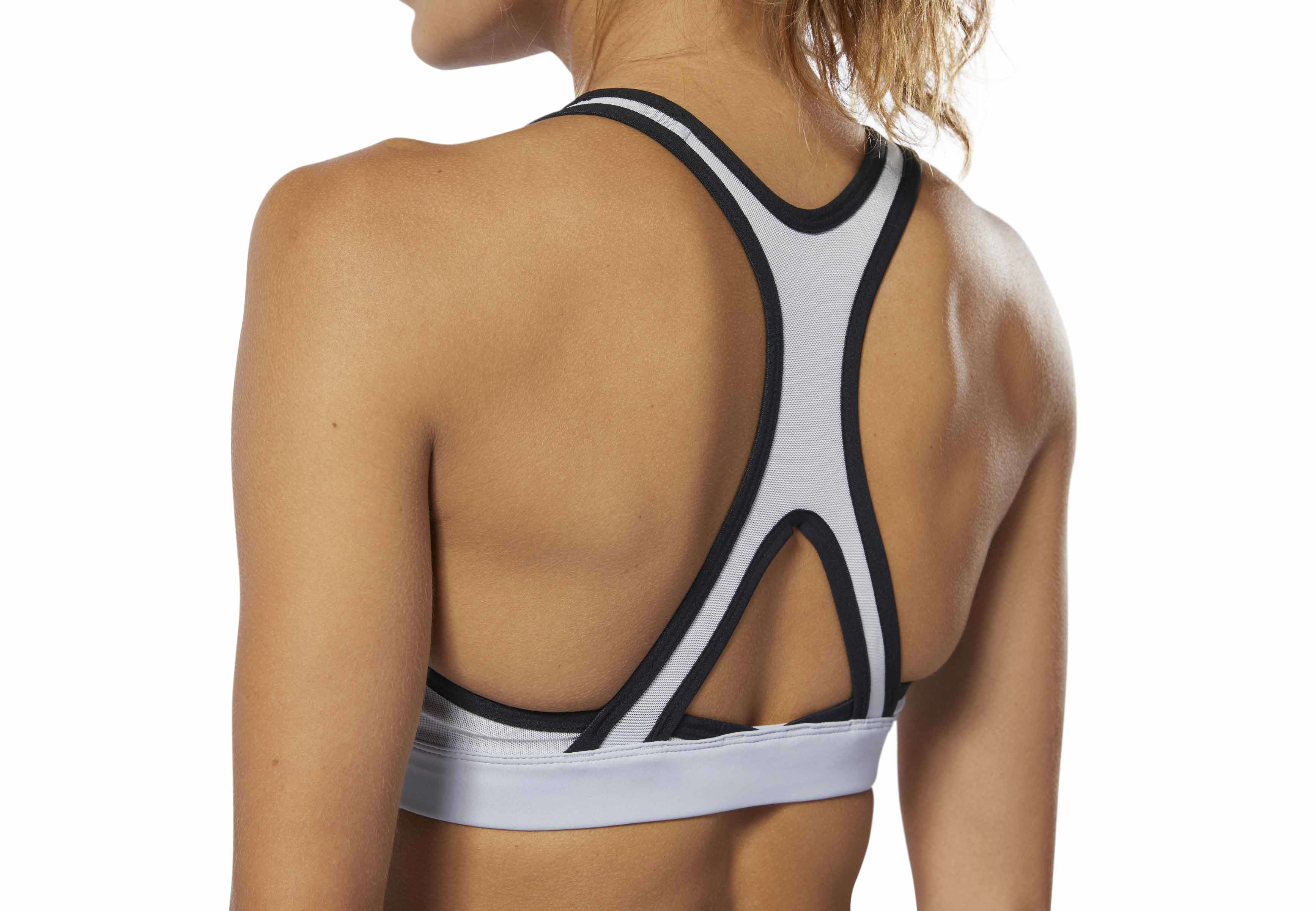 Hero Racer Padded Bra, $40; Reebok.com
When it comes to bras, we know that one size certainly does not fit all. With adjustable straps and a hook closure in the back, the Hero Power Bra makes it as easy as possible to customize the fit of your sports bra for your body. This customizable, adjustable fit allows the bra to rest exactly where you'd like it to on your back and shoulders. The cups are molded for support and coverage so there's no padding. With high support, this is one of the best sports bras for not only running, but all high impact workouts, including boxing, CrossFit and HIIT.
Hero Power Bra, $55; Reebok.com
The Reebok PureMove Bra is available in 10 sizes and three colors. Shop the PureMove Bra, or browse other sports bras for running.