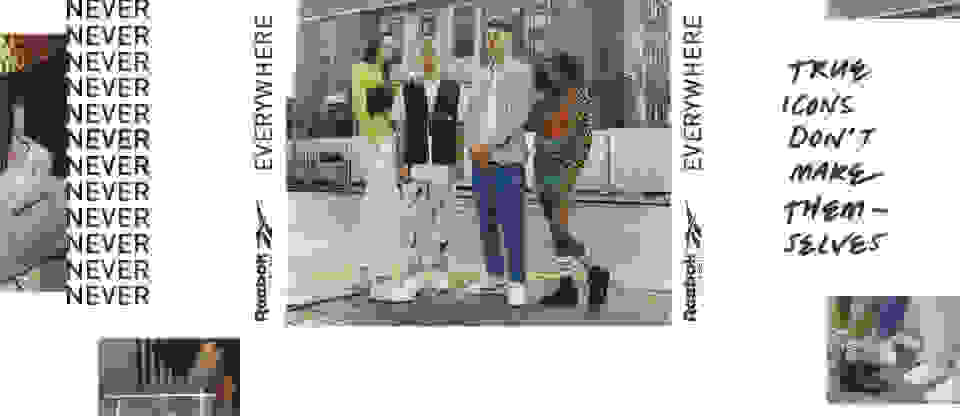 How Everyday Icons Make Their Mark
A group of unique creatives who are inspiring their industries open up while wearing Reebok's iconic sneaker silhouettes.
From athletes to style seekers, Reebok has always made sneakers for anyone who is looking to make a statement. Over the years, classic silhouettes like the Club C and Classic Leather have risen up the ranks in the footwear industry to become icons—not because of their names, but because of what they represent; clean, fresh, timeless designs that are built from an incomparable heritage.
The most recent campaign for Reebok Classics features these authentic sneakers alongside their modern everyday icon counterparts: a group of creatives who are constantly reinventing what's classic in their industries. They are pushing the boundaries of culture every day and challenging those around them. This group includes Internet Baby, Ama Elsesser, Callum S.A.I.N.T.F.U.C.K, Emilia Tapioca, Davinya Cooper, ByTaura, Graham Rono, Jamie Strub, King, Koba, Silvan Unlocked, Thomas Forbes, Zakaria Ali, Zac Zoohariah and PGURL.
Shot by Dexter Navy, one of the underground's most sought-after photographers and filmmakers, the imagery showcases real-life classic scenarios and recaptures the heritage of the sneakers, a place where both modern and classic meet.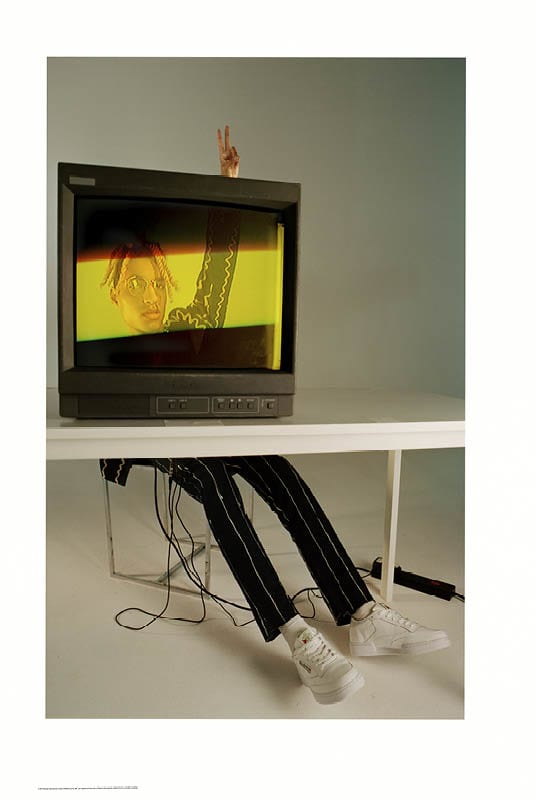 "Iconic to me means something that dares to be different, something that dares to step out of the ordinary, and manages to successfully captivate conversation between the old and the new," says Silvan Unlocked.
Silvan uses his social media as a platform to express his personal style and his identity. He's starting from a place of honesty and isn't afraid to try bold new wardrobe choices. His twenty thousand followers on Instagram are loyal and look to him for inspiration.
"Iconic to me is something that's lasting. I think iconic is something that reaches a lot of people, and people hold onto it a lot," says Taura, who uses her music to express her thoughts and ideas in her own way that's relatable. She's speaking her mind and leaves an impression on those who choose to listen.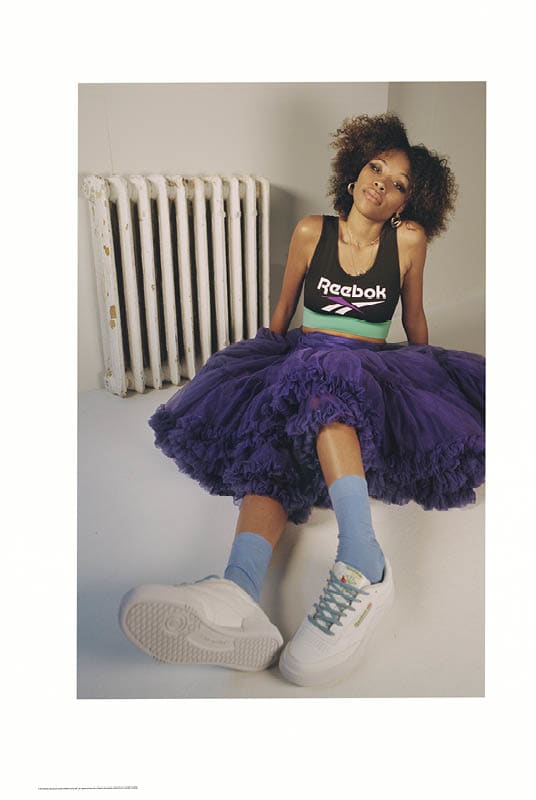 The Club C and Classic leather have left their own lasting legacies. Originally released in 1983, the iconic silhouette's popularity began as a running shoe. From there it has sparked numerous different variations of the original that continue to this day. While the silhouette has morphed and evolved over the years at the core of legacy and demand is the original version. The white soft garment leather and gum bottom sole set it just enough apart from the competition.
As for the Club C, it is the OG of 80s tennis shoes. It's the quintessential white leather sneaker that's comfortable and clean. A court classic that's survived multiple iterations throughout the years as versions skyrocketed to fame in the UK and then the show came to the US in 1989. With its clean soft white upper for support and low-cut design, we could go on and on about what makes these sneakers iconic and allowed it to outlast the rest throughout the years.
Like these sneakers, this group of creatives knows that you don't just become an icon overnight. It comes from years of cultivating a real following and having something to say that's authentic and real.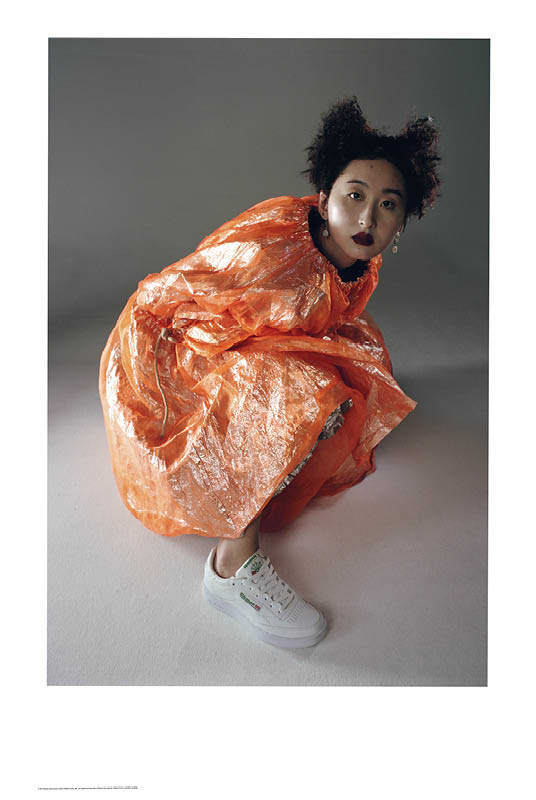 "For me, iconic is moments when the previously silenced and excluded voices speak through, break through and change the current establishment forever," says Wenchu.
It's about speaking your truth and trusting that it will make a lasting impression. Icons tend not to even mean to leave such an impactful and influential mark on the world, they just do.
"In my head it is someone who does actions or things that are unapologetic. To me iconic is just being yourself and not really caring what anyone else thinks," says Ama.
The raw energy that comes from this group of people every day and that they put out into the world is what makes them original. While they continue to work hard every day, that doesn't stop them from pitching their big ideas and pushing back. It's the influence they're carrying.
"When you conform, you lose your identity. You're not really thinking for yourself, it's more really what you're taught to think. It limits so many things like your creativity," says Zakaria.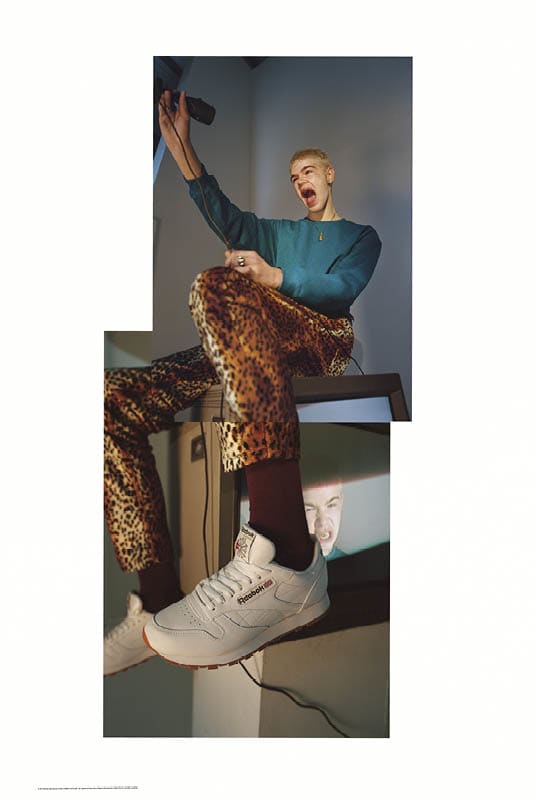 There was never a master plan to make the Club C and Classic Leather iconic sneakers. But bold designs led them to being created and shifting cultures allowed them to withstand changes over time so they could become established benchmarks of progress.
For Zac Zoohariah, icons define a certain moment, they're either a person or an item that have a profound impact.
"Anything that can be classic, anything that has an effect on you, anything that defines the person you become," he says.
To check out more of our iconic sneakers click
here
.