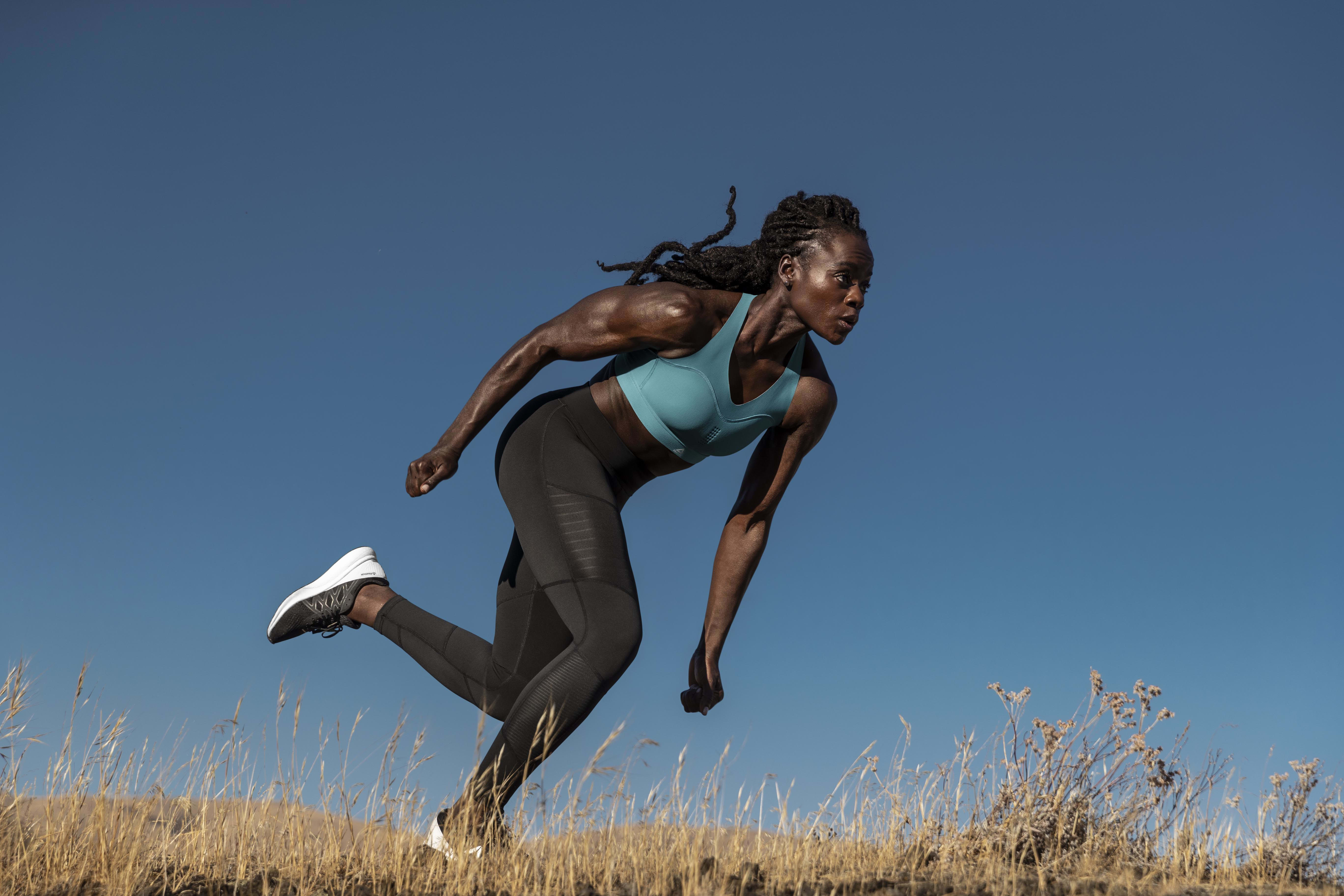 This Woman's Weight Loss Journey Inspired Her To Become A Cycling Instructor
When Tunde Oyeneyin began her journey to a healthier life, she never expected teaching group fitness classes would one day become her profession.
"Fitness and exercise is not something that comes naturally to me." 
It's a statement that may seem unorthodox for a trainer and fitness model. But that's the thing about Tunde Oyeneyin; the path that led her to where she is now is unorthodox. And she embraces that wholeheartedly. 
"It is natural to me now, but it's become natural because I made it part of my life."
Oyeneyin shares that she was overweight throughout her childhood and early teenage years. She weighted 200 lbs. at age 13. 
"Everyone in my family was like a football legend, so I was not only teased and made fun of outside of the home, but I was made fun of more inside the home."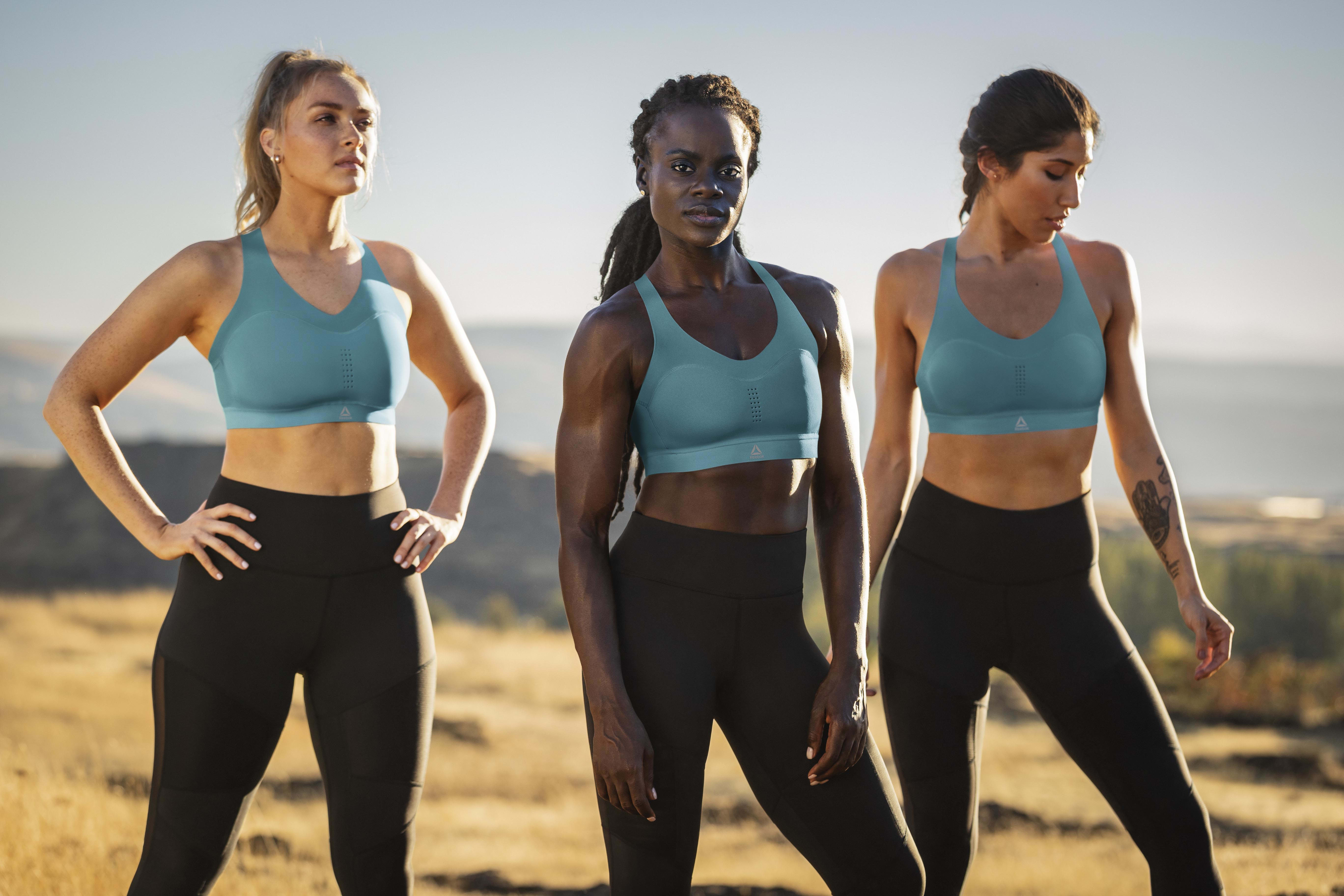 A self-proclaimed "naturally outgoing person," Oyeneyin reflects that even at her biggest, she was outgoing. But, self-conscious of her appearance, she would try to conceal her personality or force herself to keep natural reactions and thoughts to herself. "I would go to a party or hang out with friends, and I'd see everyone dancing and laughing, but I would keep to myself and never dance in front of everybody," she says. "If somebody told a joke, I would never laugh too hard because I felt like if I did, then people would notice I was in the room.  If they noticed that I was in the room, then they would notice how fat I was."
She says there was no one particular moment that sparked her to make a lifestyle change. It was the years of feeling this need to hold back and being teased that wore on her. She did not want to endure another day of that, so she set her sights on getting fit and healthy.  
"Losing weight really allowed me to become who I am, or to be fully who I am. With each pound I lost, I started to see myself being more of myself in public and in front of people." 
So Oyeneyin did just that. She sought out opportunities to physically put herself in front of larger groups. Ultimately, that's what led her to the instructor podium of a spin studio.
Currently, she teaches multiple classes a week at The Sweat Shoppe in Los Angeles. 
Oyeneyin's personal workout routine varies by the day, incorporating everything from weightlifting to yoga. When asked why indoor cycling was the class she chose to teach over any of the others she participates in, she cites the energy that is created when a room full of people is moving to music in sync. 
"There's something about feeding off the energy of the other souls and spirits in the room. I always say to all of the people that take my class that the workout is a byproduct. Losing weight, burning calories, that's all a byproduct of the experience that you get when you're there."
She adds, "For 55 minutes, you get to erase your day. You don't have to think about tomorrow. For 55 minutes, you're the only thing that exists."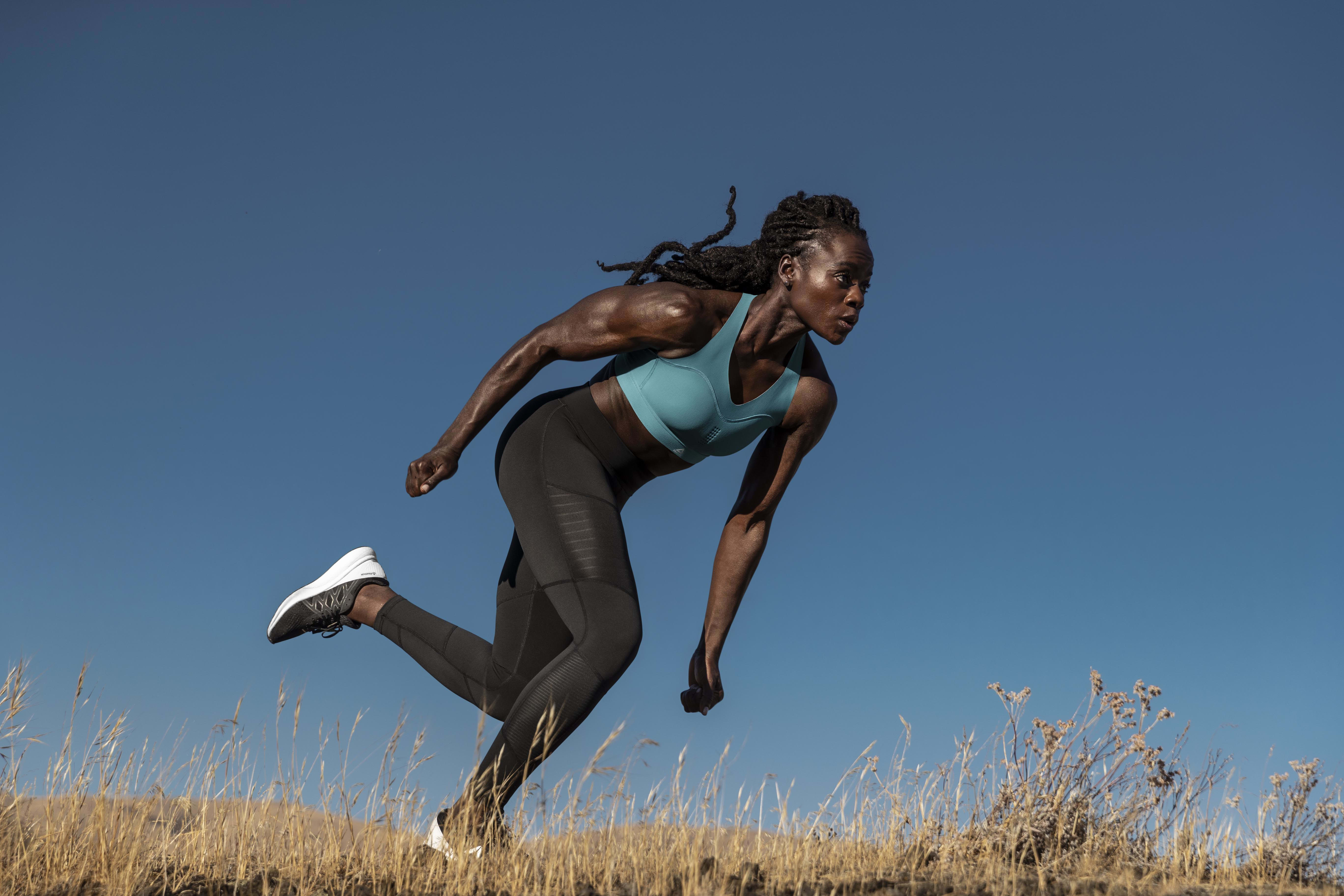 Recently, Oyeneyin joined Reebok for a workout in the PureMove Bra. The PureMove Bra, which was the brainchild of a woman designer who felt current sports bra offerings were doing an injustice to women, is the first ever bra treated with Motion Sense Technology. The technology is designed to respond to breast movement, meaning the fabric will naturally stiffen during high impact movements, like when you're tapping it back on the spin bike, and release during rest and low impact movements, like when you're hanging in the locker room.
"There's nothing better than feeling uninhibited or unrestricted in your clothing," says Oyeneyin when asked how the bra's technology affected her workout.   
"When I feel like I can't truly jump around or bounce around, then I don't go as hard or I don't really truly push myself to the extreme that I know that I can go. It's great to be able to flex and move and bend with this bra and know that my body is truly the limit, not the garment that I'm wearing."
She stresses that women shouldn't have to sacrifice performance to accommodate for their apparel. Advancements like the PureMove Bra make it so they can put their full focus into the workout at hand. "When I feel like my fitness gear isn't the proper fit, then I find myself being more focused on pulling up, tucking, covering up, stuffing in, stuffing out, and focusing much less on my workout."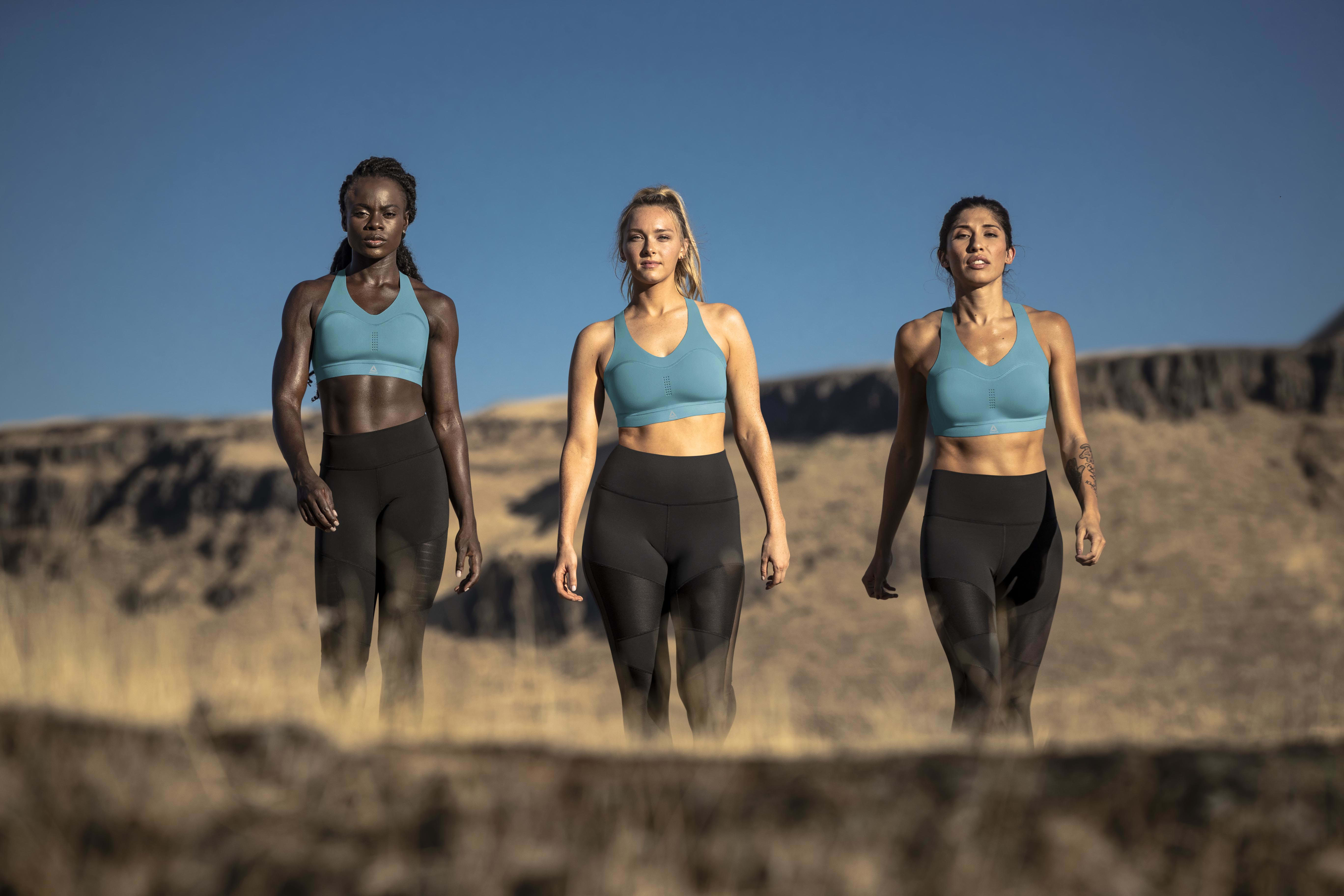 Shop the Reebok PureMove Bra.