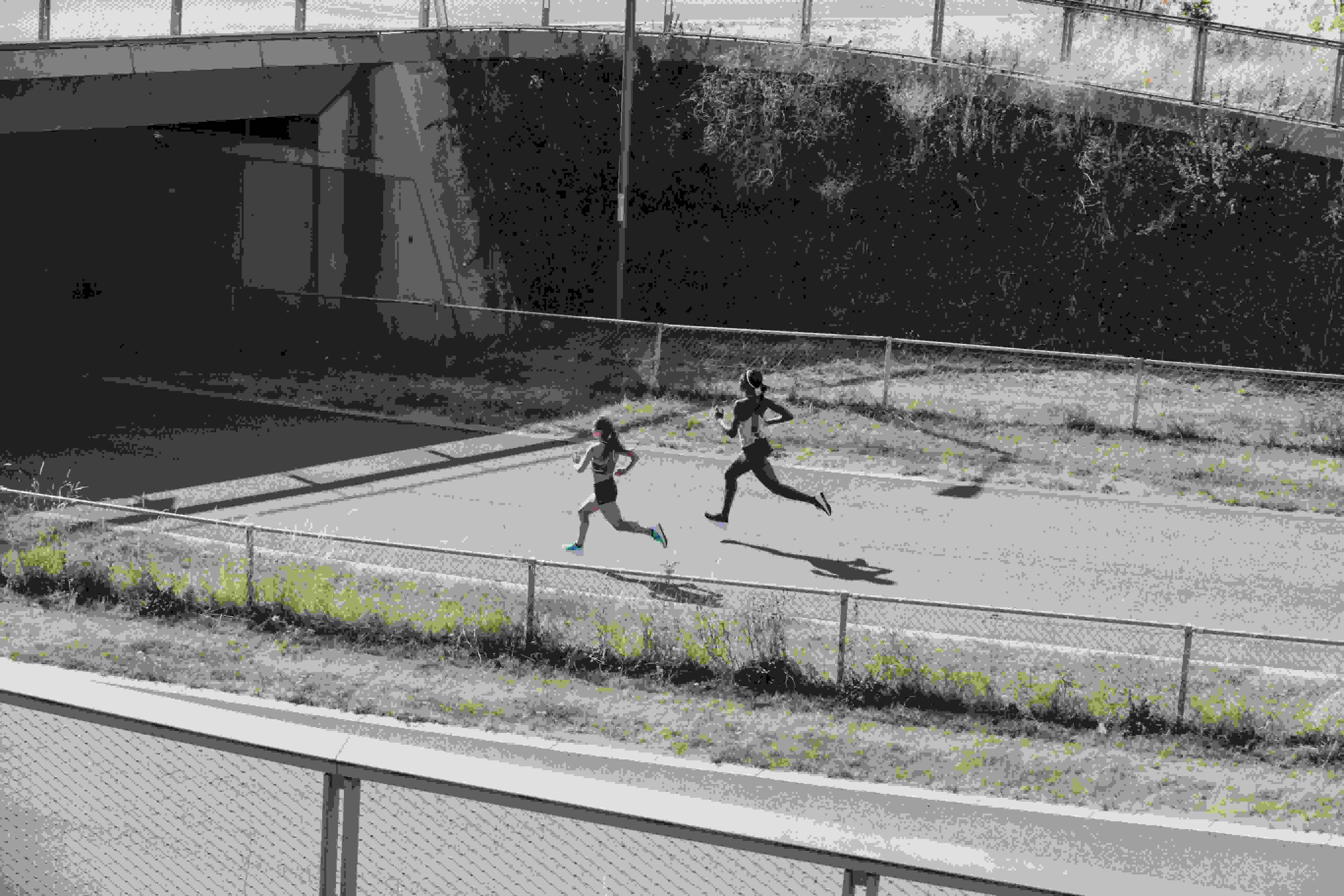 The Best Running Shoes for Women: Which Pair Is Right For You?
Whether you're trying to get into running or training for a PR, find a pair of running shoes to support your needs.
We all know that woman who wakes up before the sun comes out to get her daily run in. Ask that friend for a running sneaker recommendation and she'll likely start explaining the differences between neutral shoes and stability shoes, and telling you about how she once had her stride analyzed in order to figure out which type of running shoe was best for her.
That friend's answer is completely correct. There's no "one size fits all" when it comes to running sneakers. The best running shoe differs person to person based on your gait, your arch type, your intended mileage and the terrain you plan to run on, among other factors.
That said, we don't all know our arch type off the top of our head. But, we do have an idea of whether our run will consist of sprints or long, slower miles. We know if we'll be running on the track or the pavement. And that's a great starting place for newer runners or casual runners to find a pair of running sneakers to suit their needs.
We are breaking down best running shoes for women based on each of these factors.
Say you're looking to run more often or train for your first 10K, but you're not yet sure where those training runs will take you. You think that some days you'll end up running the streets in your city, the next day you may take it to the track, and on cold days, you'll probably find yourself on the treadmill. If you are the woman who wants to only buy one pair of running shoes and have those shoes support runs of all varieties, Floatride Fuel Run is the shoe for you. Floatride Fuel Run is designed for everyday running, and let's face it, most of us get bored of clocking the same loop day after day so we crave this variety. Reebok's Floatride foam technology (which you'll find in several different Reebok running shoes) cushions feet while staying incredibly lightweight. This running shoe, which is among the newest of those containing the Floatride technology, also has a mesh upper which provides ventilation. Translation: your sweaty feet will be able to breathe.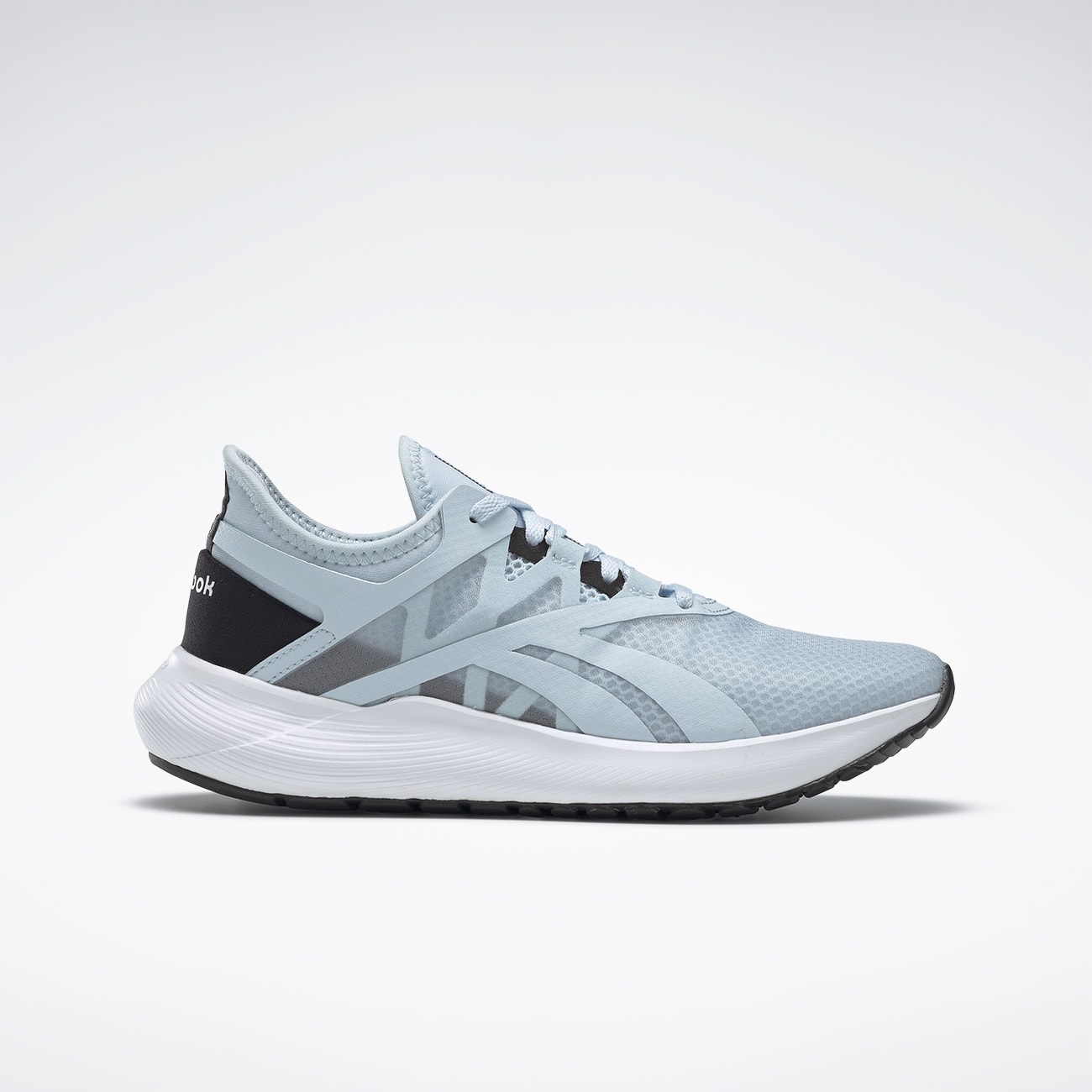 When it comes to choosing the right running shoe, you have to find the one that matches your unique comfort level (every runner is different!). In this case, one of the biggest differences of the Floatride Run 2 from the rest of the Floatride family is that this model has an ultraknit, sock-like upper, rather than a mesh upper. If that's your preference, you'll enjoy slipping into these running shoes, which also sport a soft, flexible TPU cage and a lacing system that still offers a secure, custom fit. Designed for logging everyday miles, you'll quickly find your stride in these shoes that provide feather-light cushioning.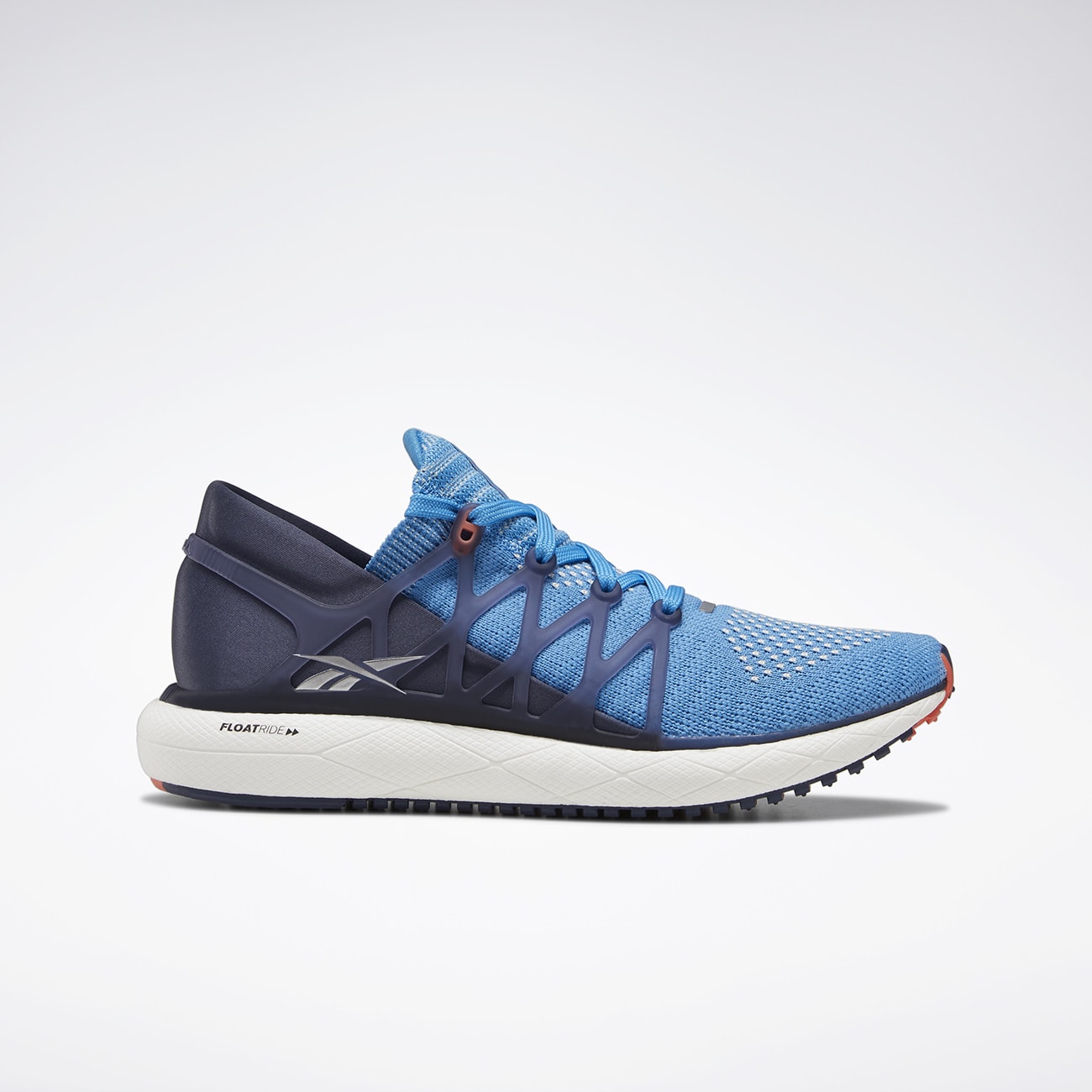 When most people run their first 10k or half marathon, they wear the same shoes they've been training in on race day. This makes sense as you've become accustomed to running long miles in them from your training runs, so you know your feet will still feel comfortable in them during those later miles. But, once you've run a few races of the same length, if you're looking to improve your time, investing in a pair of race day running shoes could be a smart option to help you hit that next PR. Enter: the Floatride Run Fast Pro. This running shoe contains the same award-winning Floatride technology found in several different Reebok running shoes, but that foam technology is now found in a running shoe that is built specifically for race day. The Floatride Run Fast Pro is incredibly lightweight which will allow you to feel lighter on your feet during the race and provide a more responsive feel against the ground (and the seamless mesh upper provides distraction-free comfort). Note: the Floatride Run Fast Pro will certainly last you more than one race. While this running sneaker is not intended to be worn every single day, you can definitely get multiple races out of the shoe.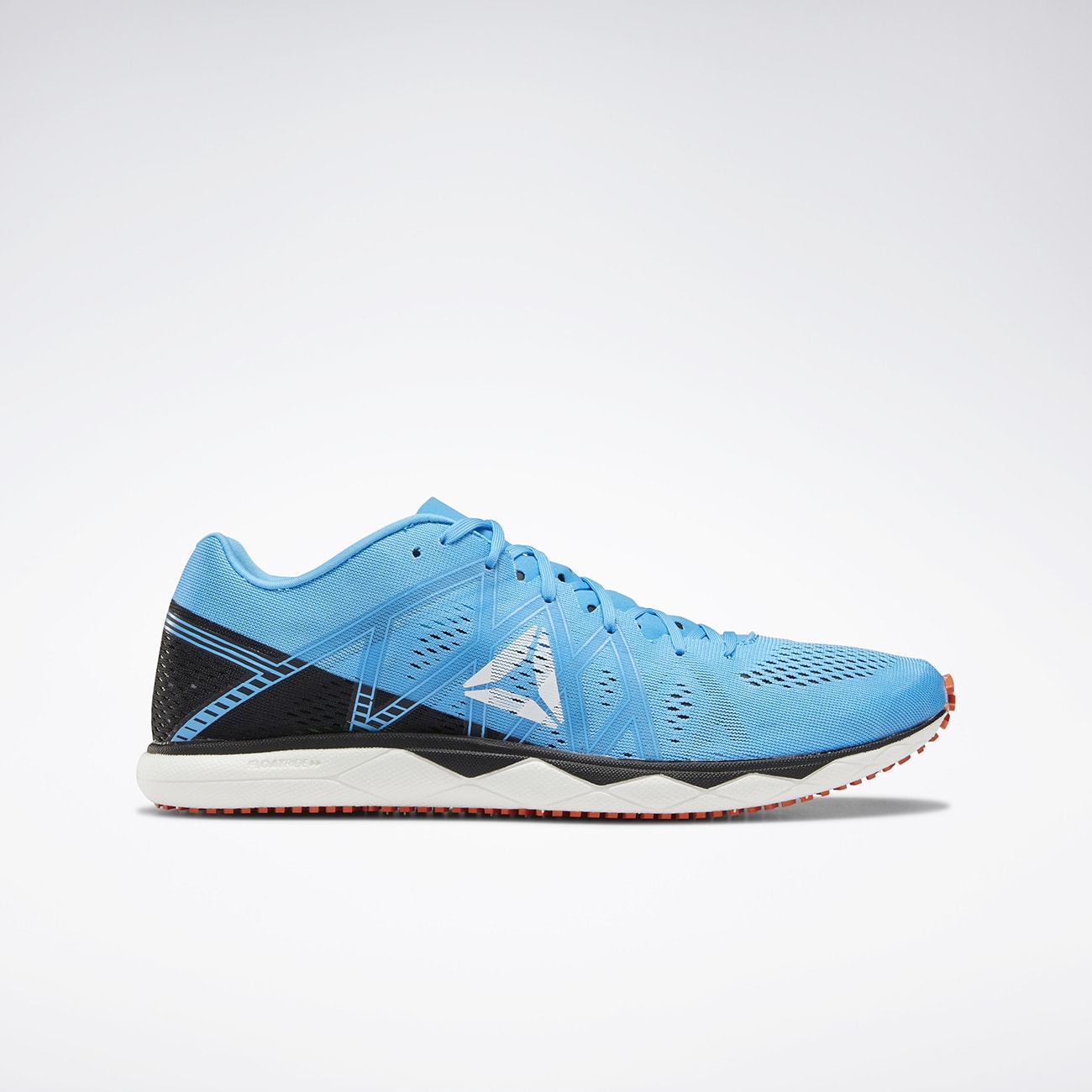 Take one look at these running shoes and you'll know they're in a league of their own. The bold design that gives off a '90's trail vibe turns your running shoes into a work of art with every step. Designed to bring an outdoor feel to your everyday routine, the Zigwild Trail 6 women's running shoes are a versatile option for all-terrain running, from woody trails to treadmills at the gym. The eye-catching and innovative Zigtech outsole disperses energy for a comfortable feel from heel strike to toe-off, so the Zigwild is just as much about function as it is about fashion.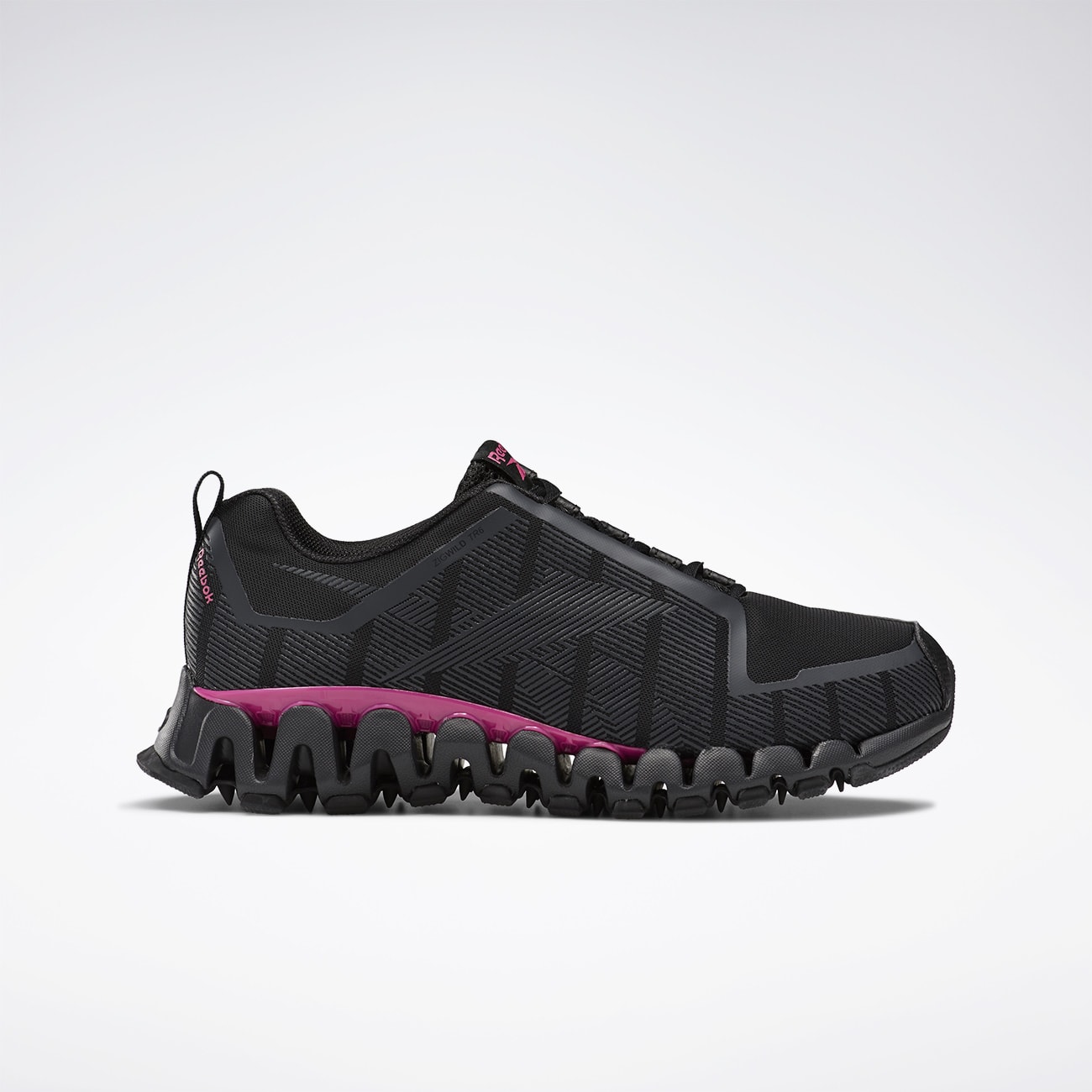 Do you love the outdoors? The AT Craze 2 women's running shoe was created to take on any type of terrain. These are the quintessential all-terrain running shoes for the ever-changing conditions in nature. These running sneakers can handle obstacle courses, outdoor activities, and even race days—they're truly ready for anything. You'll have superior grip thanks to the molded lug pattern on the outsole for multi-surface traction. This traction offers 360-degree support and cushioning, so you can keep pushing forward as you make your way to the finish line. Don't be afraid to dig into the terrain with the durable rubber lugs on these running sneakers. The underfoot rock guard will protect your step when anything unexpected happens, so you can focus on the challenges of the obstacle course. For anyone who takes their workouts out of the gym, the AT Craze 2 is the women's running shoe for you.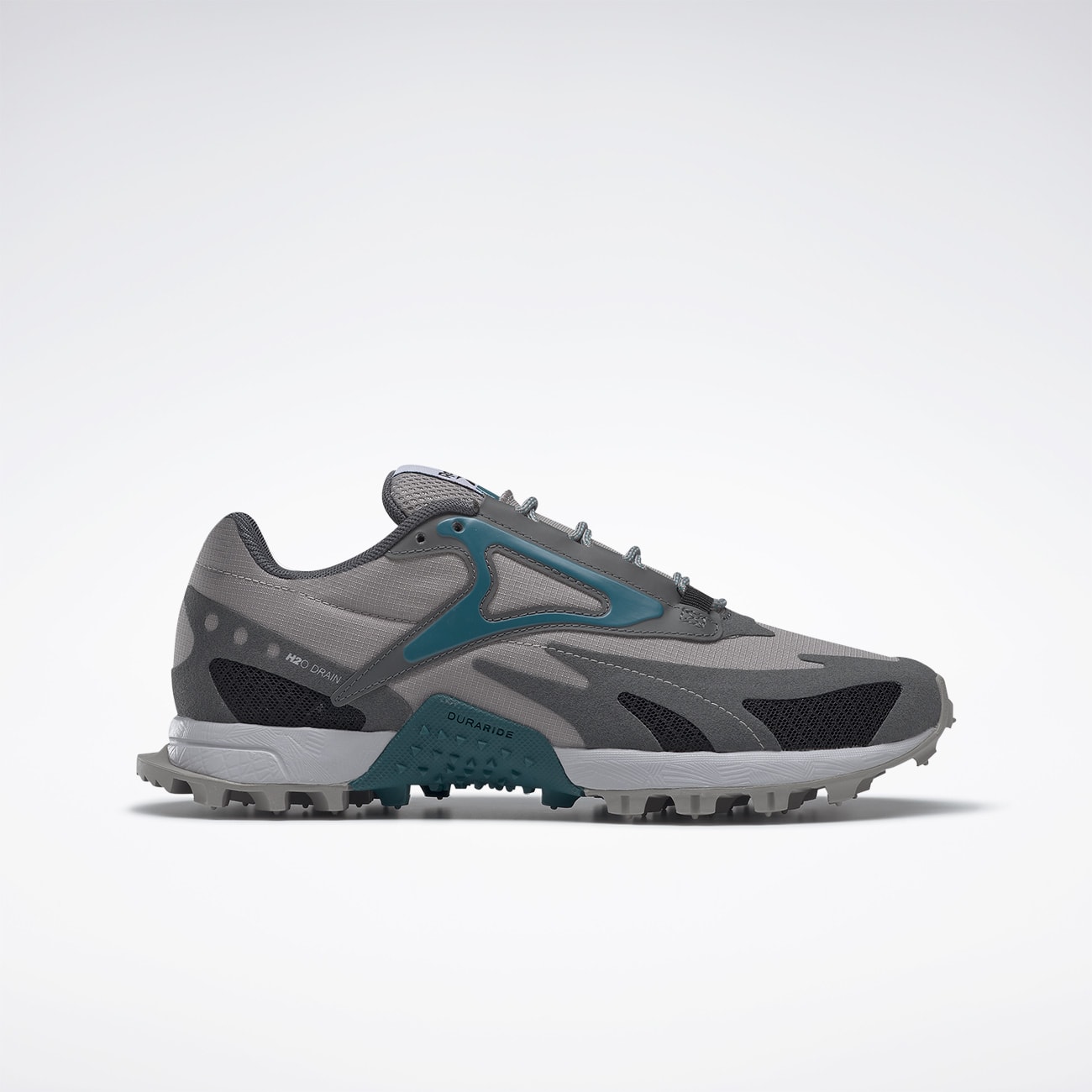 Aiming for a PR for your next race? Want to get faster during the sprint portion of your HIIT workouts? Simply want to cover more ground in less time? No matter what your reason is for wanting to pick up the pace, you need a running shoe that can keep up. The Speed Breeze 2 women's running shoes were designed to do just that. The mesh upper is open and breathable in the areas you sweat the most, plus the outsole has a rubber pad on the heel for added durability during runs. Whether you're headed out for a quick run in the park or want to speed through a 10K, these running shoes have the durability, cushioning, and comfort you'll need to feel light on your feet with every step.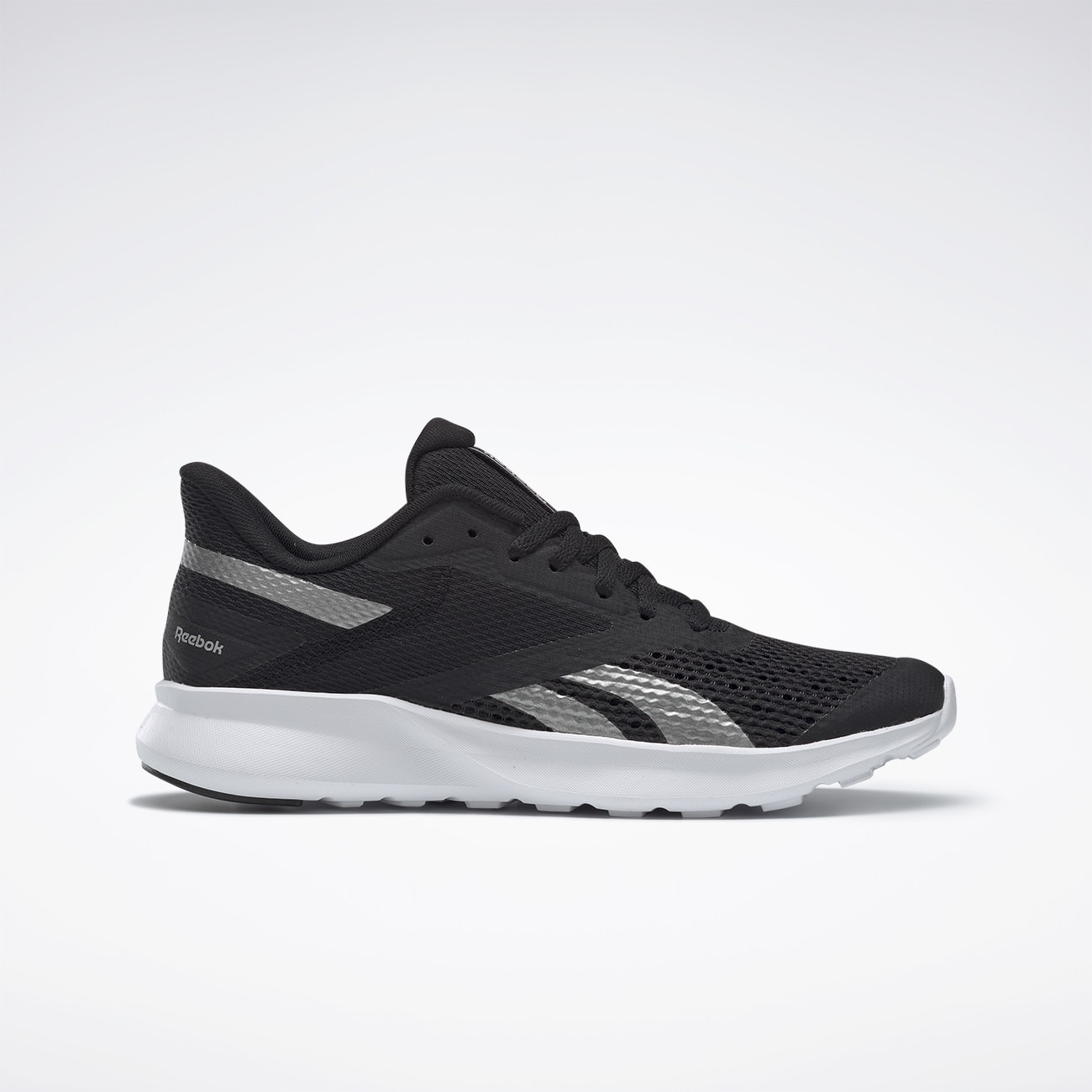 While it's completely normal to feel sore after a challenging workout, you never want to experience sharp aches and pains in your feet after a run. And injuries are more common when you're wearing the wrong footwear for your workout. When it comes to running, you need a shoe that delivers superior support and cushioning to prevent achy feet after racking up serious miles. The Liquifect women's running shoes were designed to specifically cushion feet so every run feels like your best. The Liquifect-injected heel cushioning delivers step-in comfort that won't break down over time for a consistent feel. Trust us: your feet will thank you.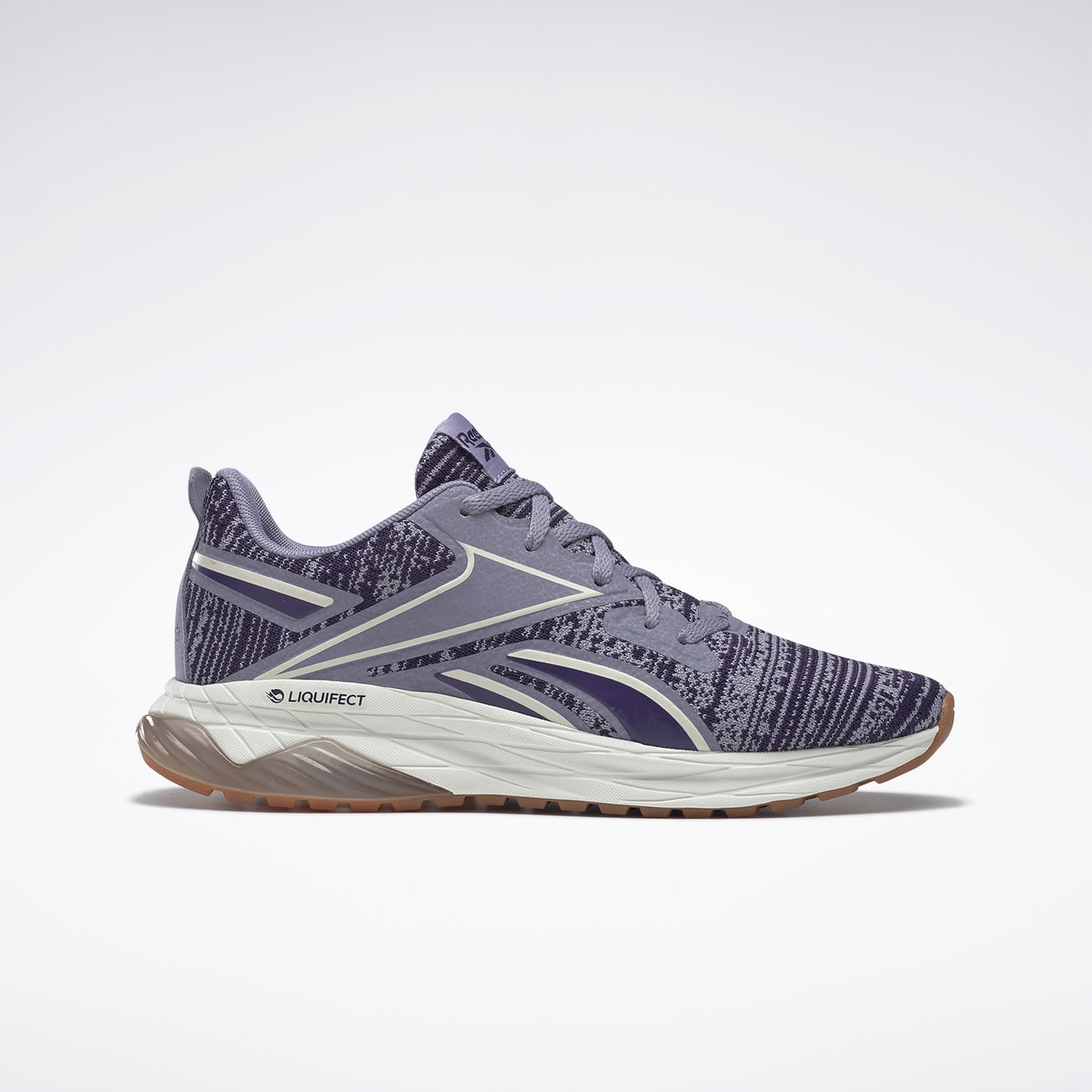 If you're doing speed work: Sweet Road 2
Looking to PR your 5K in 2019? If so, chances are you're incorporating more speed work into your runs. The Sweet Road 2 is a great running shoe for this uptempo mileage. Don't be confused; these are not race day shoes that will only last a handful of wears, nor are they meant to only be worn by those who consider themselves to have speed. Speed work encompasses any intervals or track work you're doing in an effort to increase your personal speed. Think: 400 meter repeats on the track or upping your pace to a sprint at every third telephone pole when running in the city. The Sweet Road 2 contains a KooshRide Core which is engineered to be long-lasting so your shoes still feel responsive and cushioned at mile 200 and 300. You'll be able to run at this increased pace without having to worry about your running shoes wearing out as a result.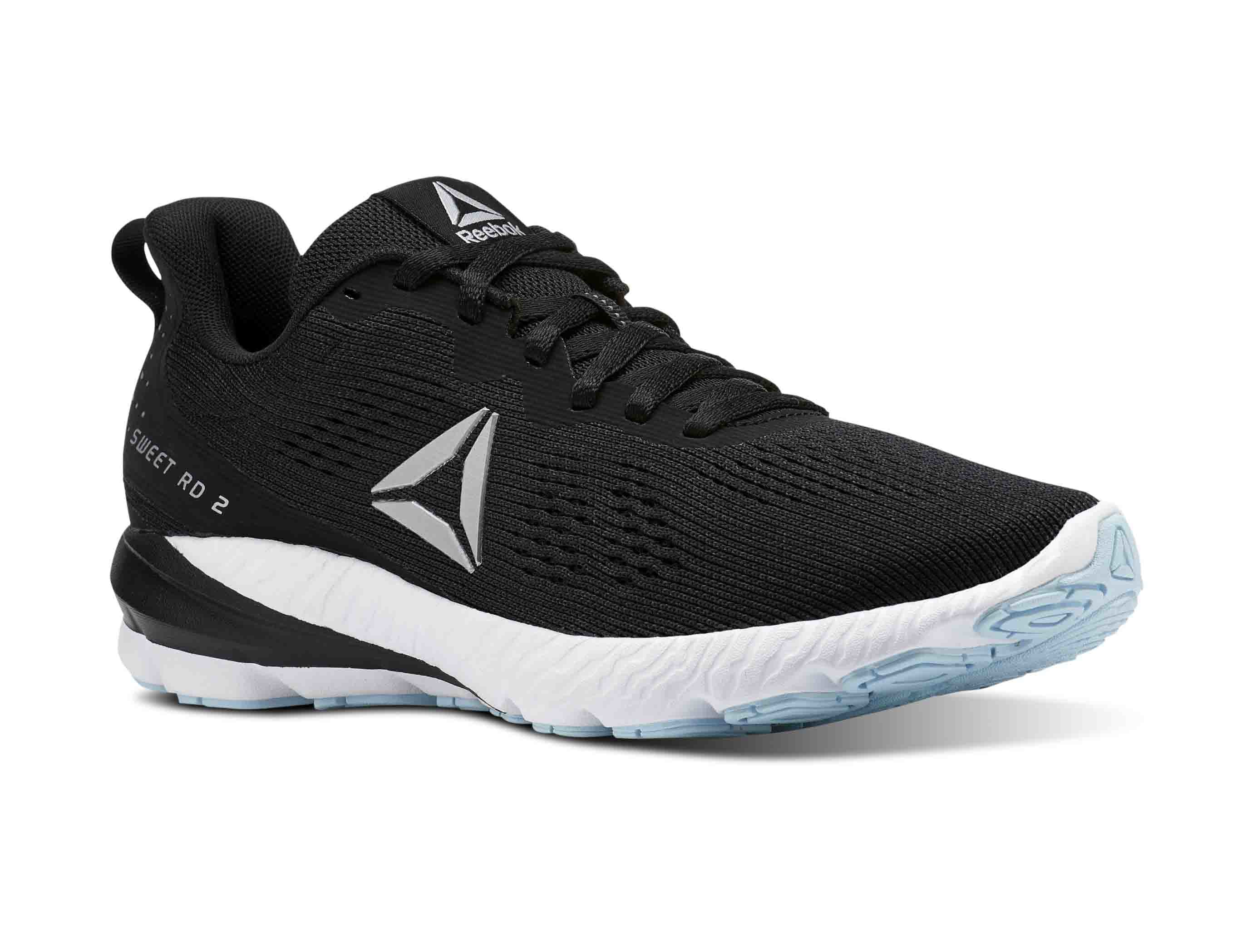 Reebok Sweet Road 2, $100; Reebok.com
Have you ever had a coach or friend who's a serious runner tell you that you overpronate? Even if you're a woman who is newer to running and you don't yet know the nitty gritty of how runners speak, this is a term that comes up frequently. If someone overpronates, it means their foot caves slightly in when running or walking. Many people overpronate when they walk but do not fully notice how it impacts them until they go for a run. If you think you fall into this camp, it's important that you find a running shoe that will keep your foot stable and in its proper place, rather than allowing it to further cave in. The Grasse Road is a great option. It is designed to support and center the midfoot to allow for a balanced run. Fear not! This does not make the shoe any less cushioned. The Grasse Road contains the same KooshRide foam found in the Sweet Road 2.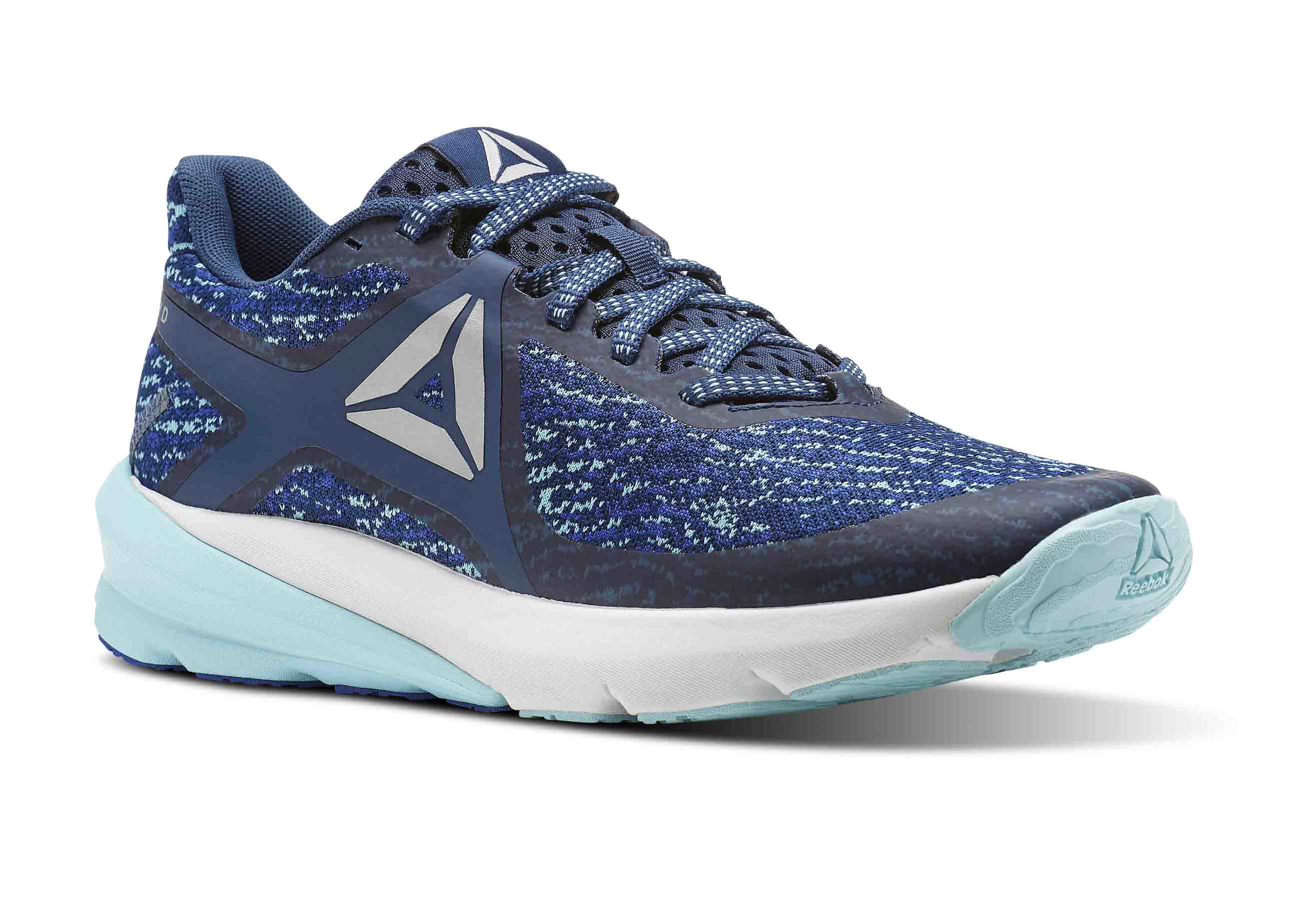 Reebok Grasse Road, $120; Reebok.com