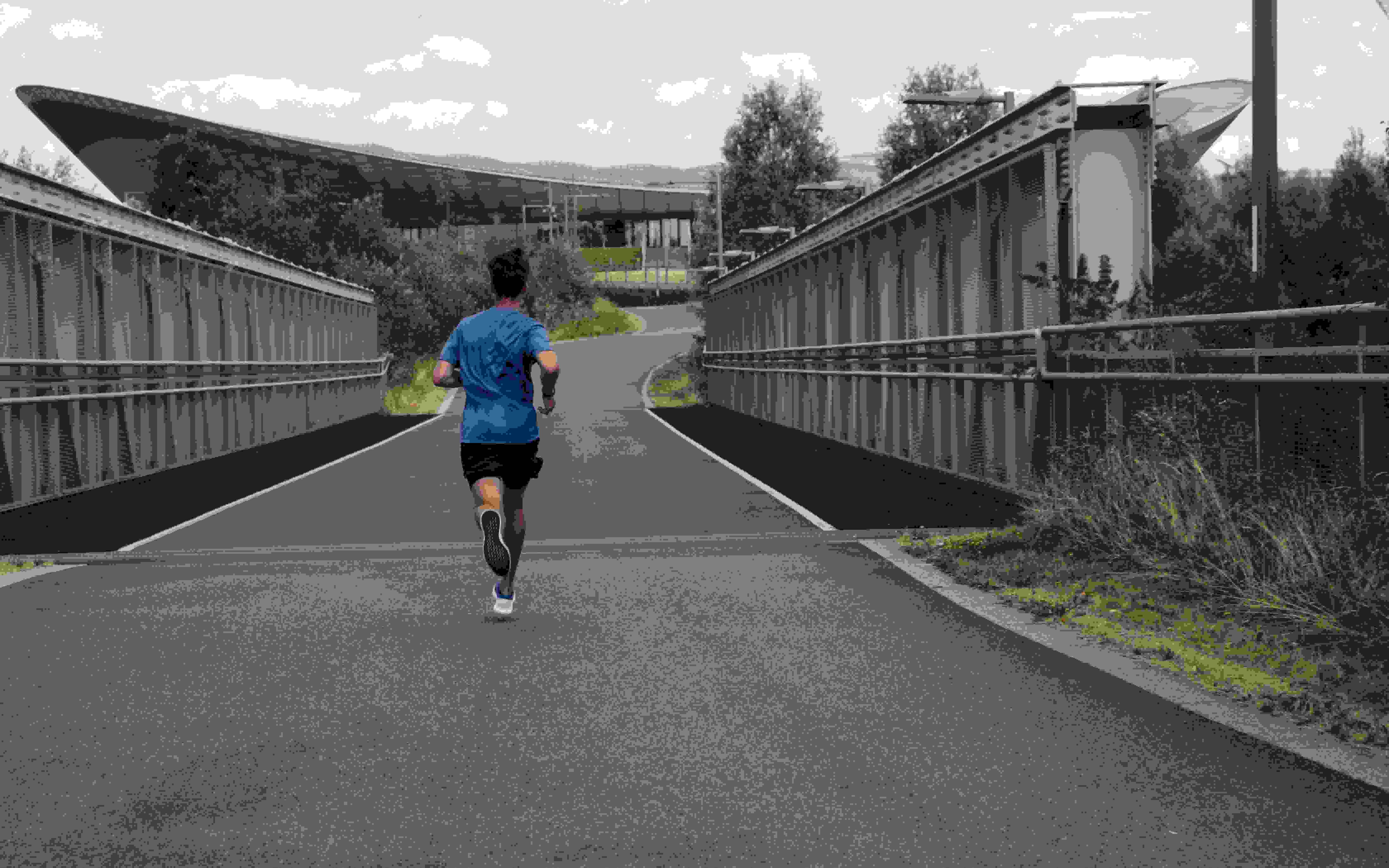 The Best Running Shoes for Men: Which Pair Is Right For You?
Find the best pair of running shoes to support your goal—whether that's to complete a marathon or hit the pavement two mornings a week.
Ever ask a friend for a running sneaker recommendation and have them start explaining the differences between neutral shoes and stability shoes? Or maybe they told you about the time back in high school when they had their stride analyzed in order to figure out which type of shoe was best for their foot.
While that friend's answer may have initially confused you (why can't they just tell you a specific shoe to buy?), they were, in fact, giving you valuable information. As you likely gauged from that conversation, there's no "one size fits all" when it comes to running sneakers. The best shoe differs person to person based on your gait, your arch type, your intended mileage and the terrain you plan to run on, among other factors.
That said, we don't all know our arch type off the top of our head. But, there are a few factors you can align on before buying running shoes. You know whether you'll be running two miles or 200 miles each week. You know if speed or distance is your priority. Based on these factors, we are breaking down the best running shoes for men.
IF YOU'RE LOOKING TO BUY ONE SHOE FOR YOUR EVERYDAY RUNS: FLOATRIDE FUEL RUN SHOE
If you're the guy who can't run the same loop over and over, and instead mixes up the locations and distances you run day to day, you're not alone! Most individuals would grow bored clocking the same five-mile loop Monday through Friday. Runners who fall into this camp look to incorporate variety into their runs. If you want one pair of running shoes that will support these runs of all levels and distances, the Floatride Fuel Run is the shoe for you. Floatride Fuel Run is designed for everyday running, and Reebok's Floatride foam technology (which you'll find in several different Reebok running shoes) cushions feet while staying incredibly lightweight.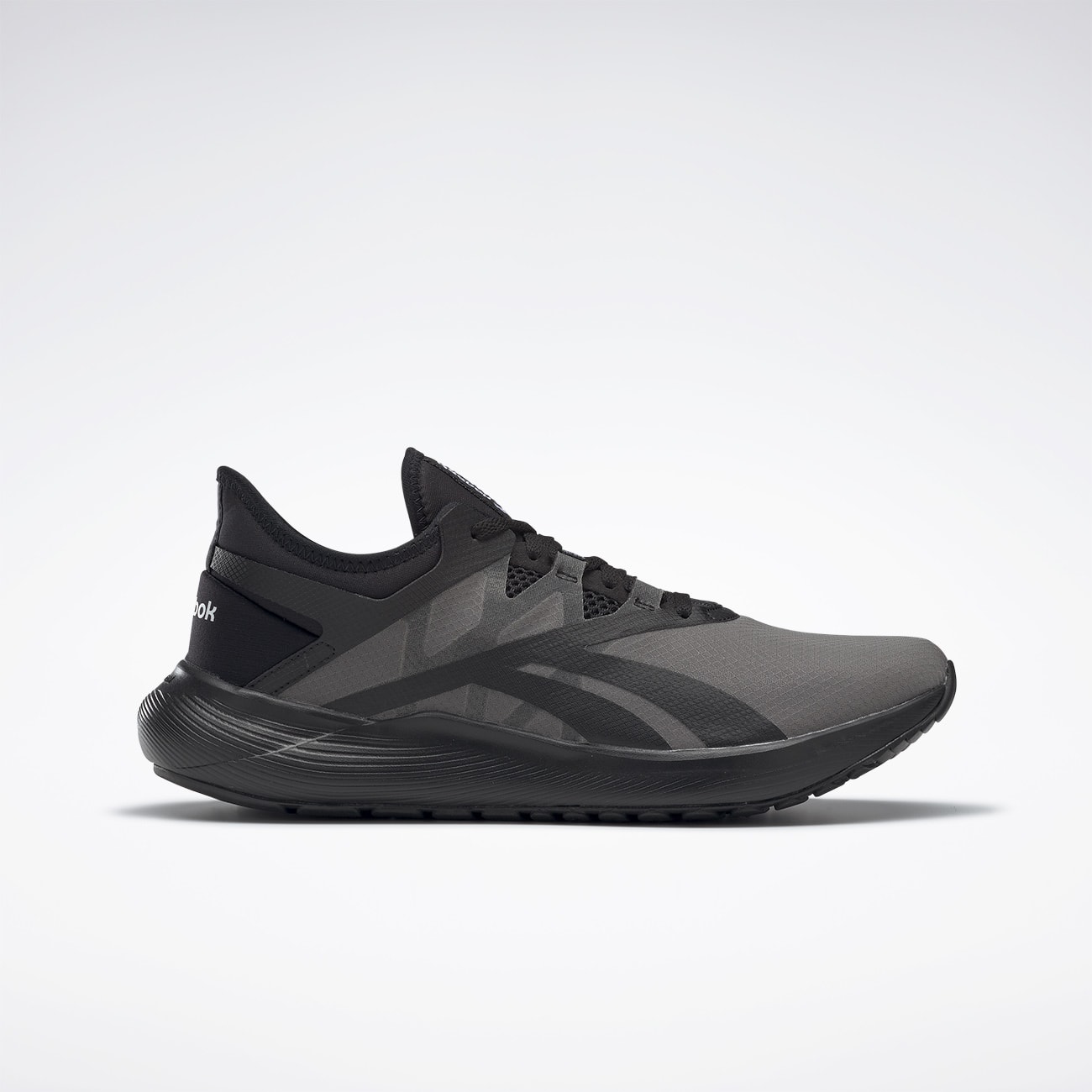 IF YOU PREFER A KNIT LOOK FOR YOUR EVERYDAY RUNNING SHOE: FLOATRIDE RUN 2 SHOE
Like the Floatride Run Fast, these men's running shoes have lightweight cushioning and are breathable and suitable for runs of varied lengths and terrains thanks to their responsive ride. One of the biggest differences between the Floatride Run 2 and the rest of the Floatride family is that this model has a knit upper, rather than a mesh upper. If you're a man who prefers the knit look and its trademark snug feel, the Floatride Run 2 is the shoe you'll want to choose for your next workout. It's featherweight lightness will have you gliding through your miles. Plus, their understated style makes them a versatile running shoe that can take you from your workouts to running errands to catching up with friends.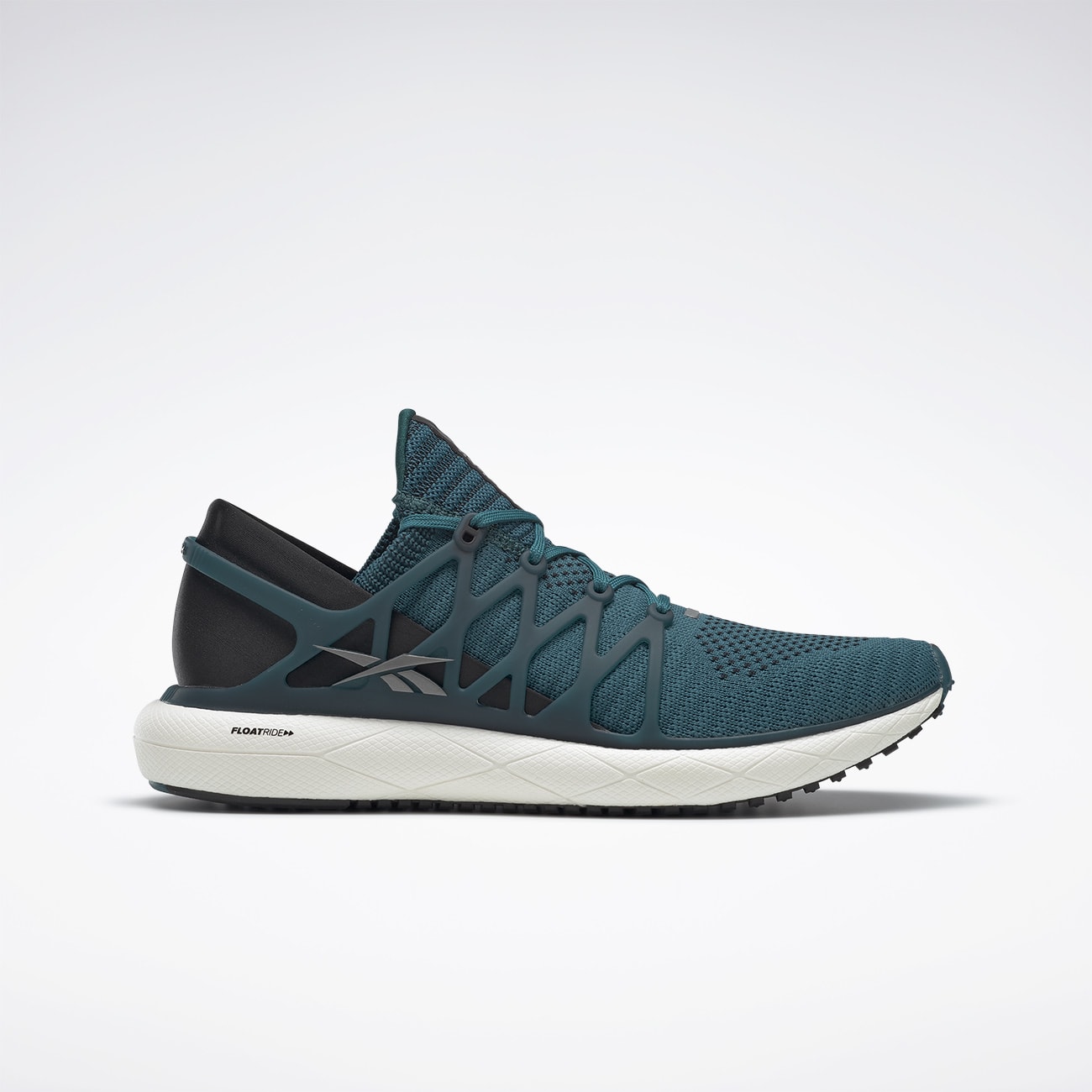 While the Floatride Run Fast, mentioned above, is an ideal race day shoe, if the race you're scheduled to run is a marathon, you may prefer a shoe with more cushioning and durability. The Harmony Road 3.5 will provide you with superior cushioning for the entire 26.2-mile distance. Engineered to deliver a smooth, consistent feeling over the course of a long run, the Harmony Road 3.5 is also a great choice for your longer training runs in the lead up to a marathon. The mesh upper provides breathable support, because the last thing you'll want as you're racking up miles is uncomfortably sweaty feet. Bonus: Reebok's LiteStrike EVA molded sockliner hugs the foot for enhanced support and comfort, which is exactly what you'll need when you're pounding the pavement towards the ultimate finish line.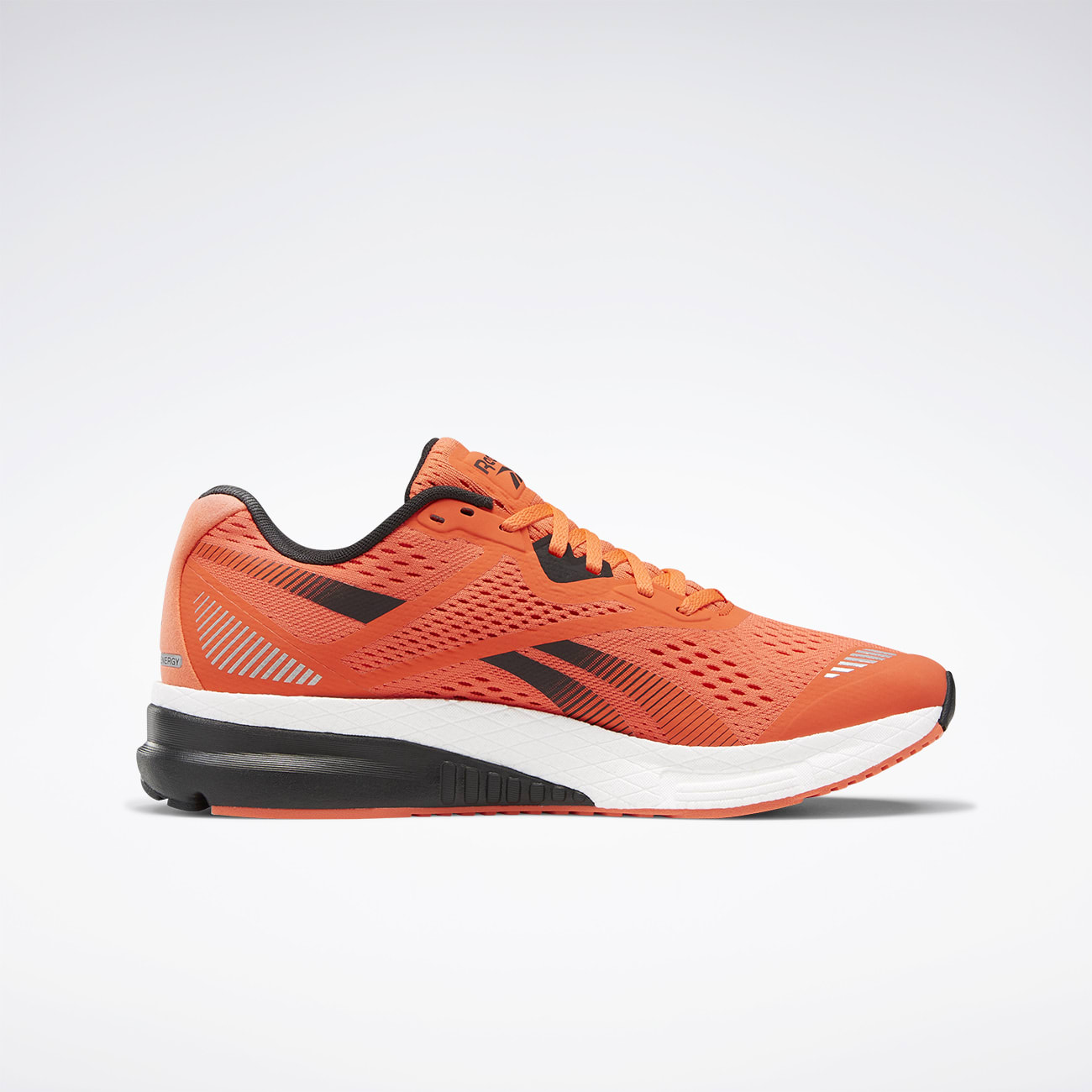 IF YOU WANT SNEAKERS THAT WORK FOR BOTH RUNNING AND ON THE STREETS: REEBOK FLASHFILM 2 SHOE
Looking to shine during your next race? The Reebok FlashFilm 2 are the running shoes for anyone who's not afraid to rock something attention-grabbing. They're so on trend that you'll want to rock them even when you're not going for a run. The FlashFilm 2 midsole is lightweight and ultra-responsive, so you can make every stride count. The midsole has also been wrapped in metallic polyurethane film, so you'll stay visible on your runs. Is it a rest day? This beautifully designed sole is the ultimate eye-catching detail, so you can even wear these running shoes when you're on the go. These men's running sneakers are for anyone looking for the perfect balance of style and support. They have been designed to be versatile: They're durable enough to get you through long runs, yet light enough that they won't slow you down on your shorter-distance days. You can have it all in the Reebok FlashFilm 2 running sneakers.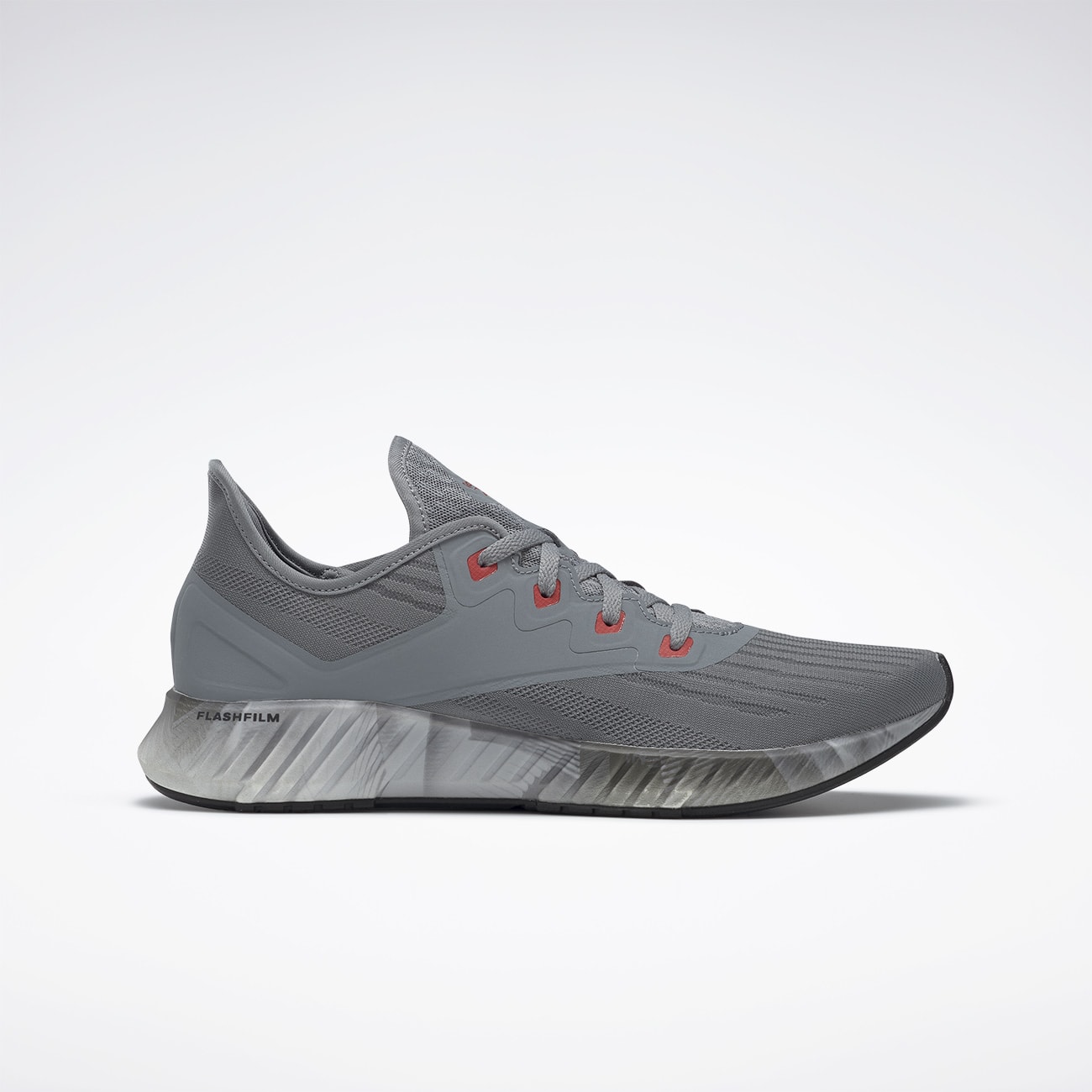 If you're a runner who prioritizes style, then the DMX Elusion 001 FT Low shoes are just what you need. You'll find yourself lacing these up even on the days when you're not working out. These low-cut men's running shoes are a street style essential, and they also boast some cool features to help you power through your next run. Their uniquely designed internal construction and DMX Elusion Lace Shroud adjustable straps at the midfoot and ankle create a supportive, personalized fit. Plus, there's an added energy plate that runs heel to toe with adaptive cushioning to soften the impact of your footstrike. These running shoes are just the right blend of durable running shoe and on-trend, modern details. The futuristic style of these shoes is designed for runners who aren't afraid to be daring. Rock the DMX Elusion 001 FT Low if you're on the hunt for fashion that meets function with your next pair of kicks.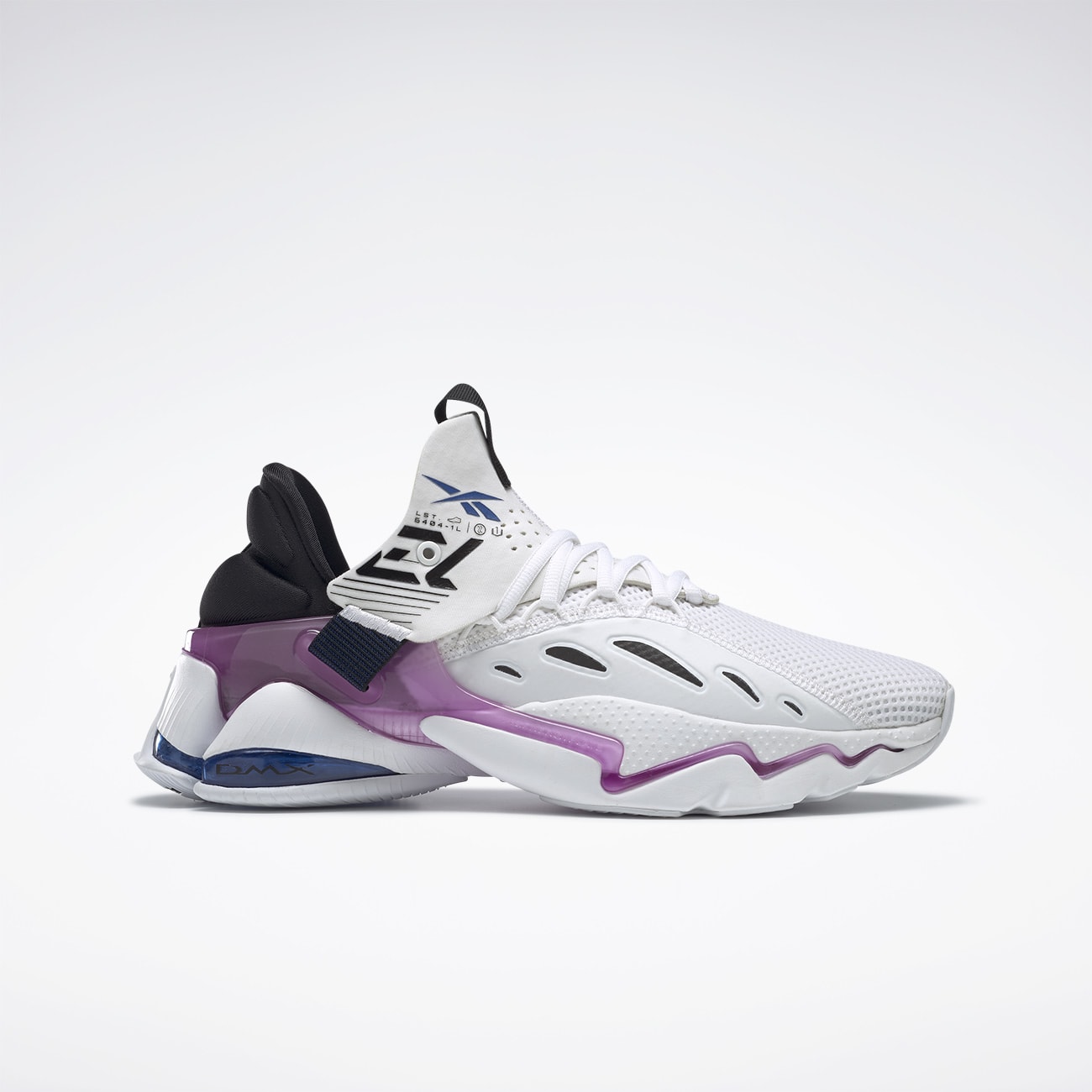 Amp it up in the ZigWild Trail 6 men's running shoes, which provides mobility that will help you crush your next run. These men's running sneakers have been created with ZigTech. This technology doesn't just look unique—it's also going help you take your run to the next level. The distinctive ZigTech midsole disperses energy to help provide enhanced cushioning from the start to finish of your runs. So, you'll be covered from heel strike to toe-off in these innovative running sneakers. This running shoe can also be worn for cardio sessions and other gym workouts with quick transitions. If you're on the hunt for comfort meets mobility when running, go with the ZigWild Trail 6. And we can't forget to mention the statement-making style of these running shoes. They'll of course power you through any workout, but they'll also pair nicely with jeans or joggers when you want to add a little more personality to your look.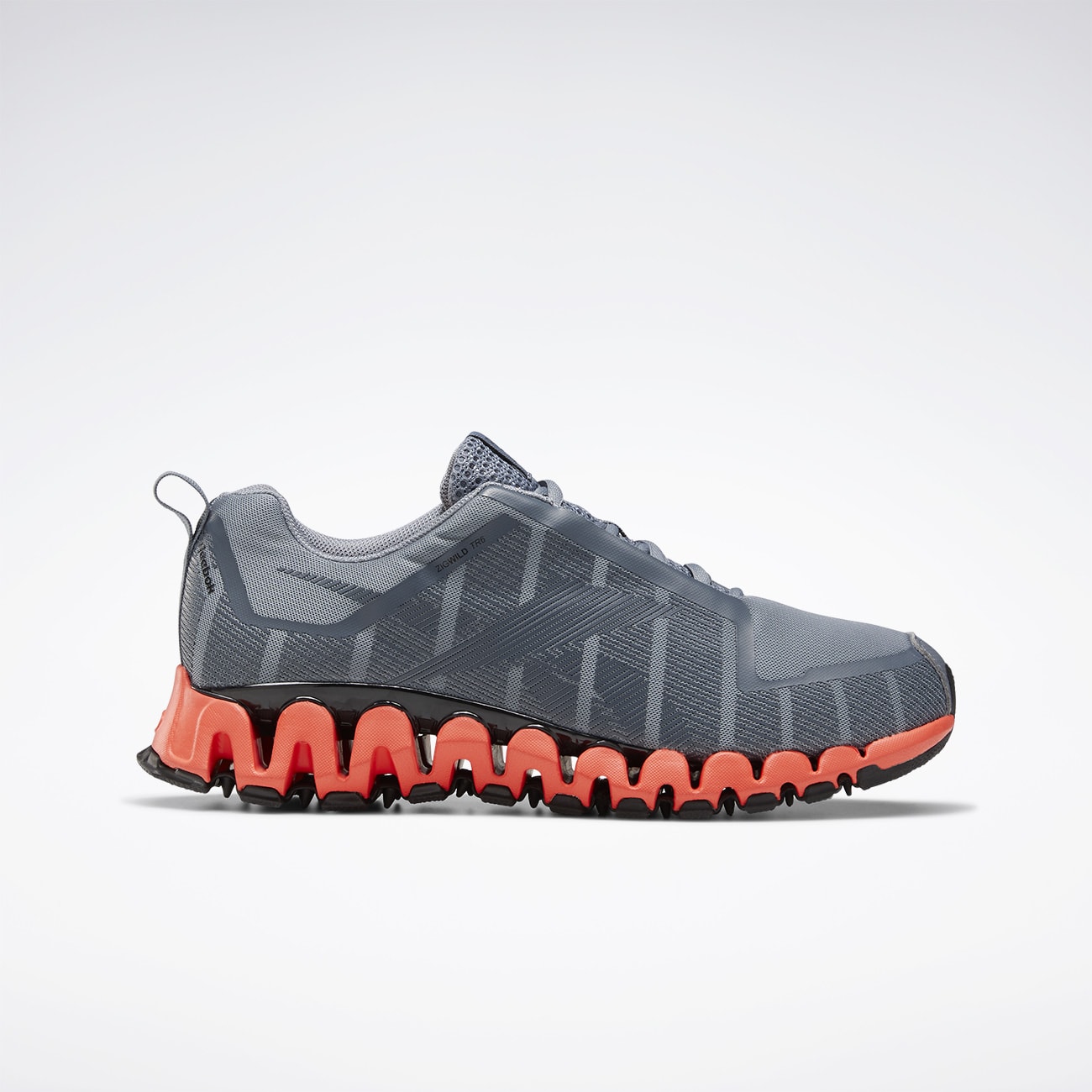 IF YOU'RE RUNNING THROUGH DIFFERENT TYPES OF TERRAIN: AT CRAZE 2 SHOE
The AT Craze 2 men's running sneakers were made to be compatible with the ever-changing conditions in nature. Ready to take on any type of terrain, these running shoes will be your go-to outdoor option. Whether it's an obstacle course, race day, or any other outdoor activity, these running shoes are up for the challenge. They have been designed with a durable molded lug pattern on the outsole so you'll feel secure and locked in on any surface as you make your way to the finish line. The outsole allows you to grip virtually any surface and maintain your footing, which will come in handy if things get slippery. And you'll find an underfoot rock guard that will offer you protection while you're pushing your pace. Log all-terrain miles in the AT Craze 2—the ultimate in outdoor running sneakers.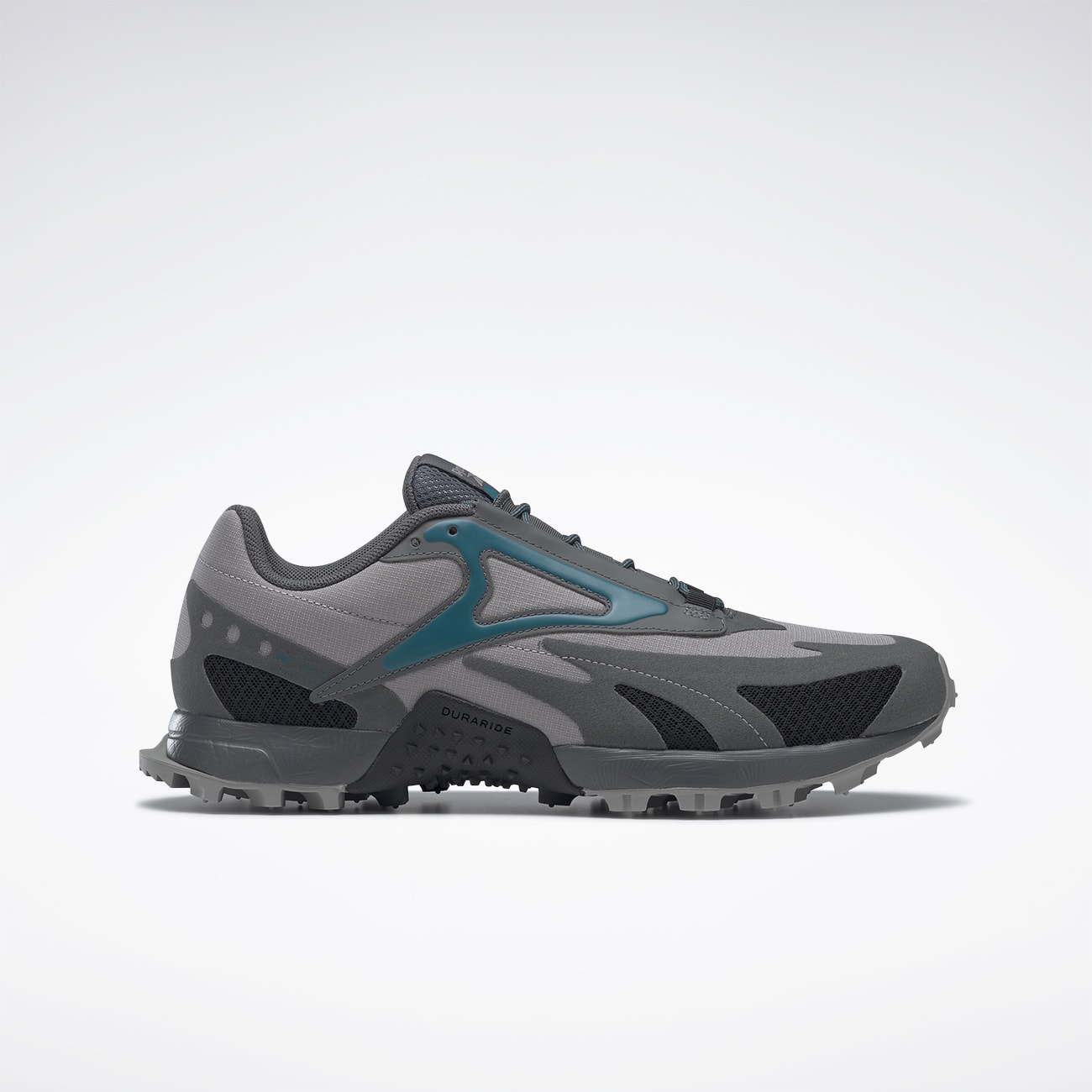 Long-distance runners know how essential it is to wear sneakers that can handle all of the impact that comes with the duration of your workouts. The Floatride Run Panthea are ideal running sneakers for anyone training for a marathon, a 10K, or just looking to up their everyday mileage. Are you trying to improve your time on race day? If so, these are the running shoes for you. They have been created with award-winning Floatride technology, and this pair boasts ultra-lightweight responsive cushioning, so you don't have to worry about anything weighing you down on your next run. The innovation of Floatride is combined with the thoughtfully engineered mesh upper for superior breathability, creating a match made in heaven. Think comfort meets strength in these men's running shoes. Get ready to hit a PR during your next run with the support of the Floatride Run Panthea.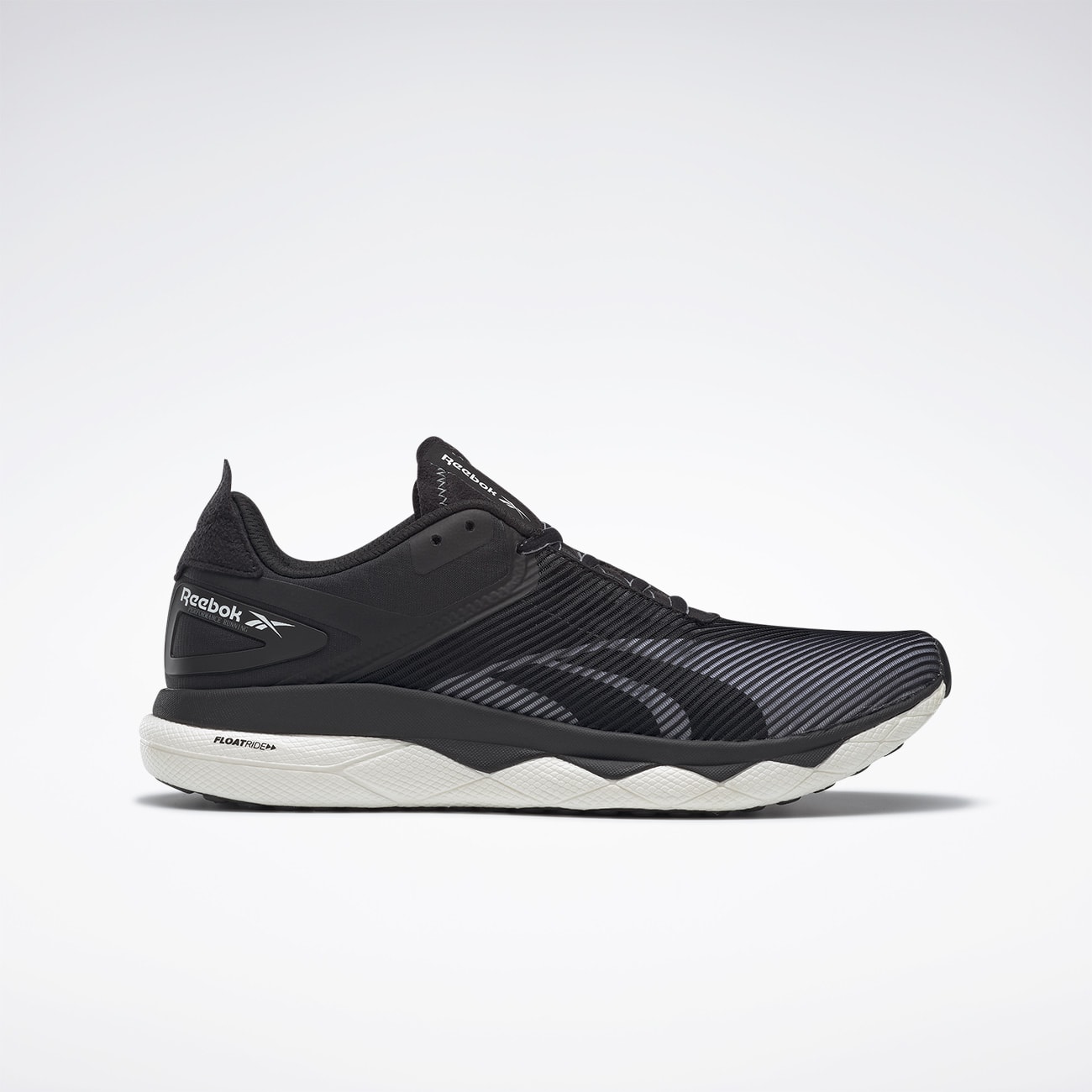 If you're doing speed work: Sweet Road 2 Shoe
Looking to PR your 5K in 2019? If so, chances are you're incorporating more speed work into your runs. The Sweet Road 2 is a great running shoe for this uptempo mileage. Don't be confused; these are not race day shoes that will only last a handful of wears, nor are they meant to only be worn by those who consider themselves to have speed. Speed work encompasses any intervals or track work you're doing in an effort to increase your personal speed and improve your times. Think: 400 meter repeats on the track or upping your pace to a sprint at every third telephone pole when running in the city. The Sweet Road 2 contains a KooshRide Core which is engineered to be long-lasting so your running shoes still feel responsive and cushioned at mile 200 and 300. You'll be able to run at this quicker pace without having to worry about your shoes wearing out as a result.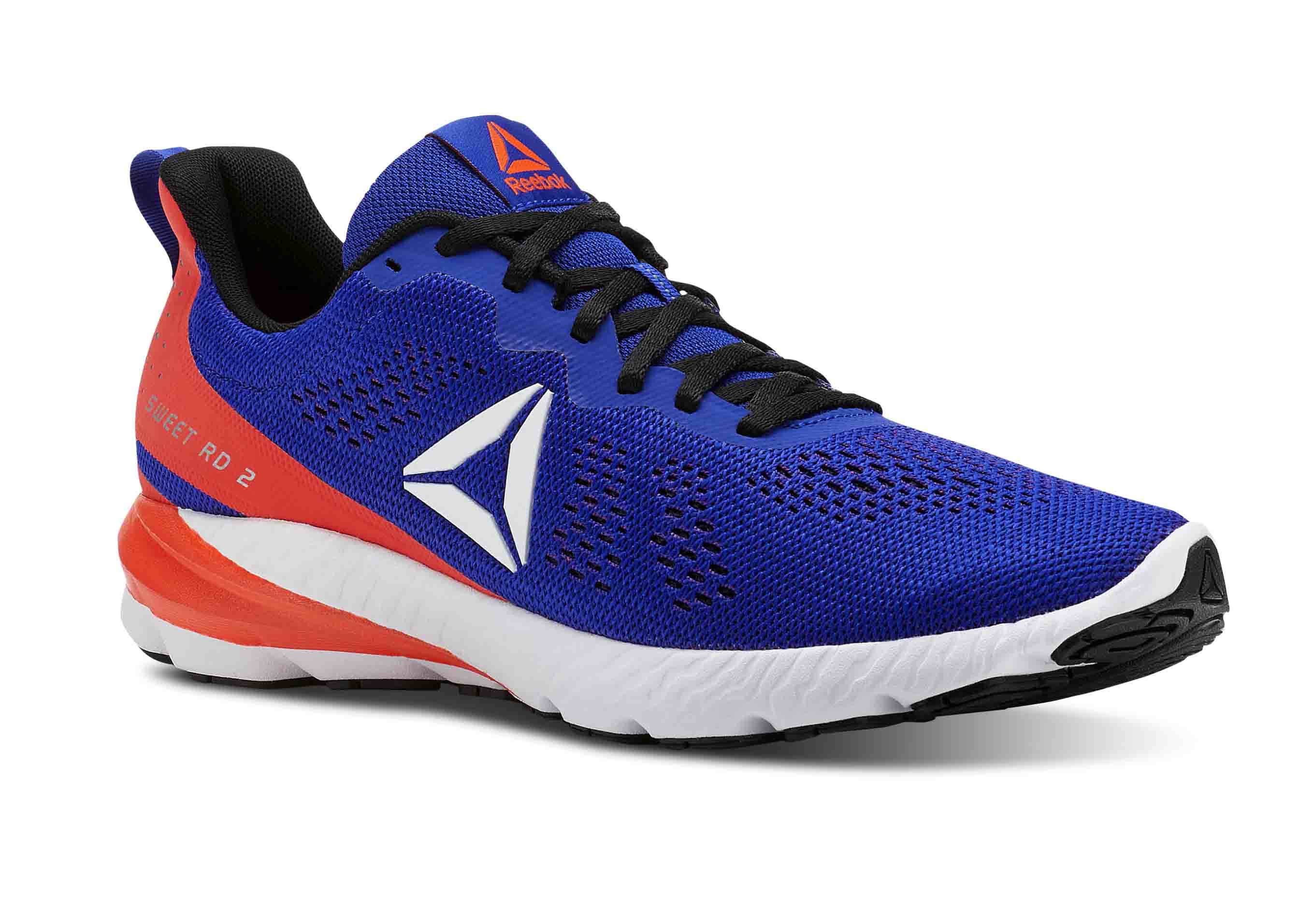 Reebok Sweet Road 2, $100; Reebok.com
When most people run their first 10K or half marathon, they wear the same running sneakers they've been training in for race day. This makes sense as you've become accustomed to running long miles in them during your training so you know your feet feel comfortable in them. But, once you've run a few races of the same length, if you're looking to improve your time, investing in a pair of race day running shoes could be a smart option to help you hit that next PR. Enter: the Floatride Run Fast. This running shoe contains the same award-winning Floatride technology found in the Forever Floatride Energy and Floatride Run, but here, that foam technology is incorporated into a shoe that is built specifically for speed. At 5.4 ounces, the Floatride Run Fast is incredibly lightweight which will allow you to feel lighter on your feet during the race and provide a more responsive feel against the ground. Note: the Floatride Run Fast will certainly last you more than one race. While this running shoe is not intended to be worn every single day, you can definitely get multiple races out of them.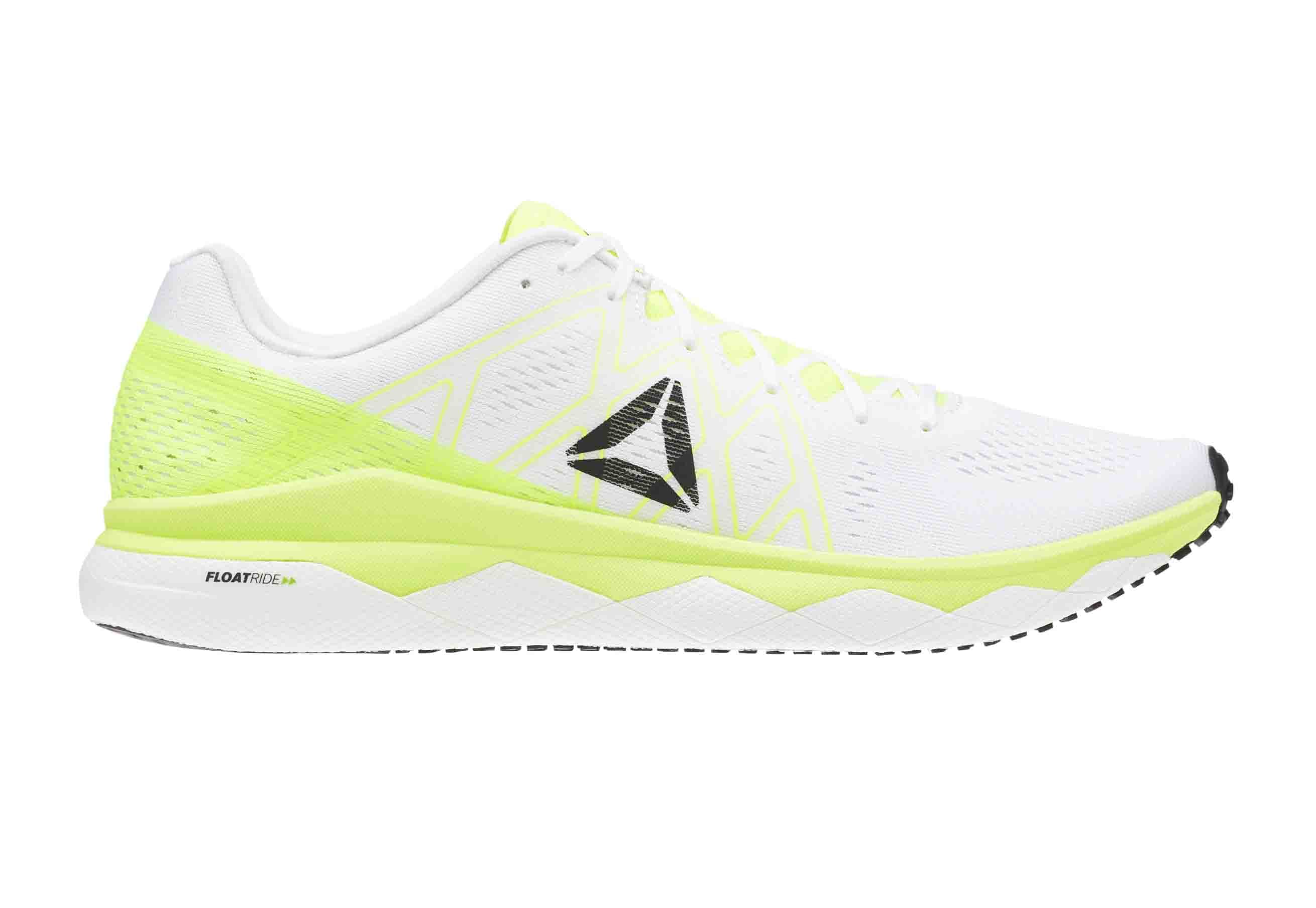 Reebok Floatride Run Fast, $140; Reebok.com
Shop Reebok's full assortment of men's running shoes.