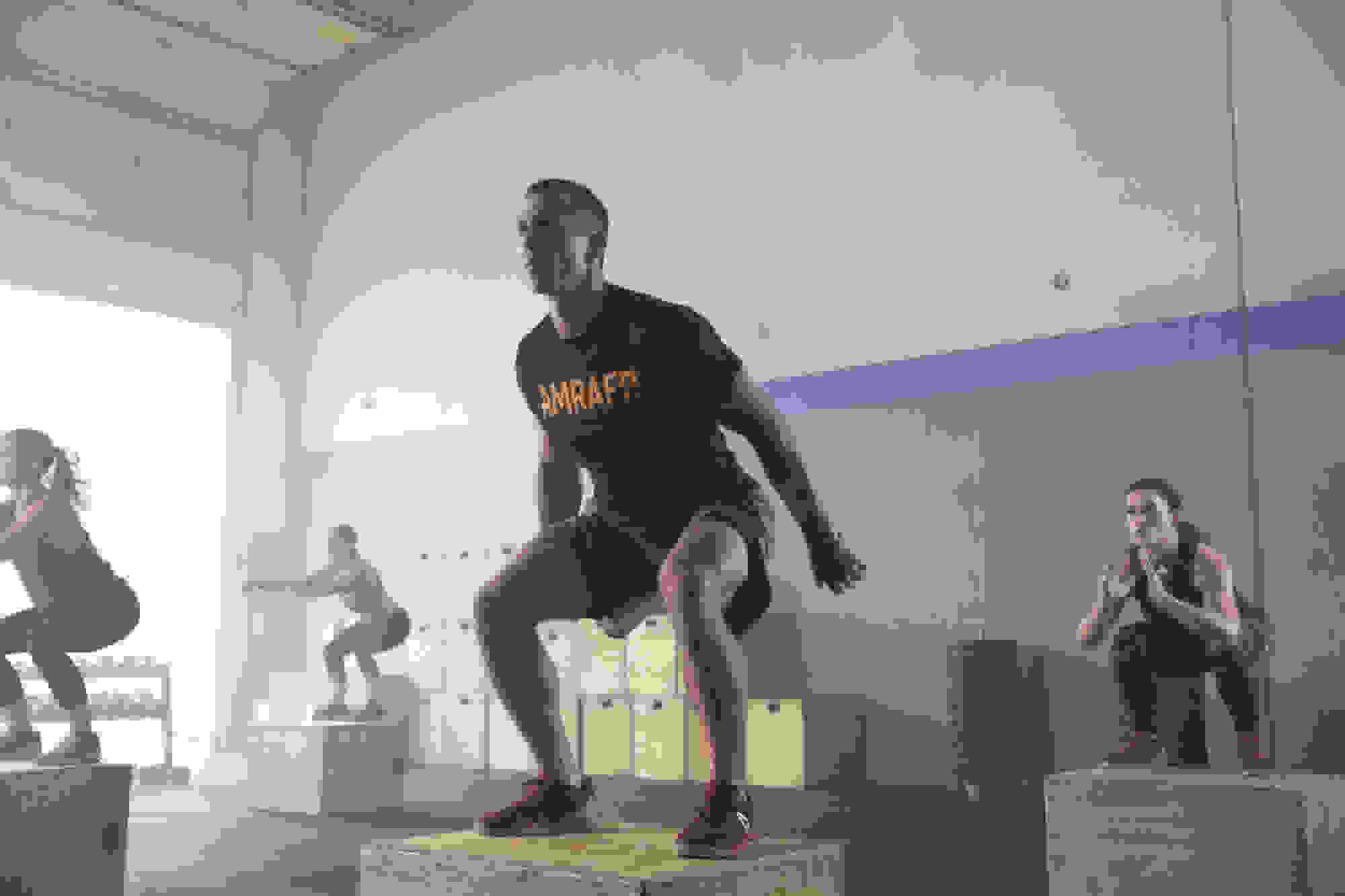 How CrossFit Taught One Marine To Be A Civilian
Pat Burke, a U.S. Marine, reflects on the transformative role CrossFit has played in his life.
Long-time CrossFit fans will remember Pat Burke from his six Reebok CrossFit Games appearances.
Perhaps not as well-known, however, is that Burke never had any intention to compete.
In 2008 — his first year at the Games — his girlfriend, who has since become his wife, wanted to visit a friend who lived near Aromas. While there, Burke decided to stop by what he thought was "a little fitness competition." In 2009, he had no plans to register for Regionals until another gym owner convinced him it could be good marketing for his own gym and paid for his entrance.
Burke went on place eighth at the Games that year. He continued to qualify through 2014.
But making it to the Games was never Burke's goal.
His goal was to bring a sense of normalcy and routine back to his life after leaving a career in the military. He credits CrossFit with providing that.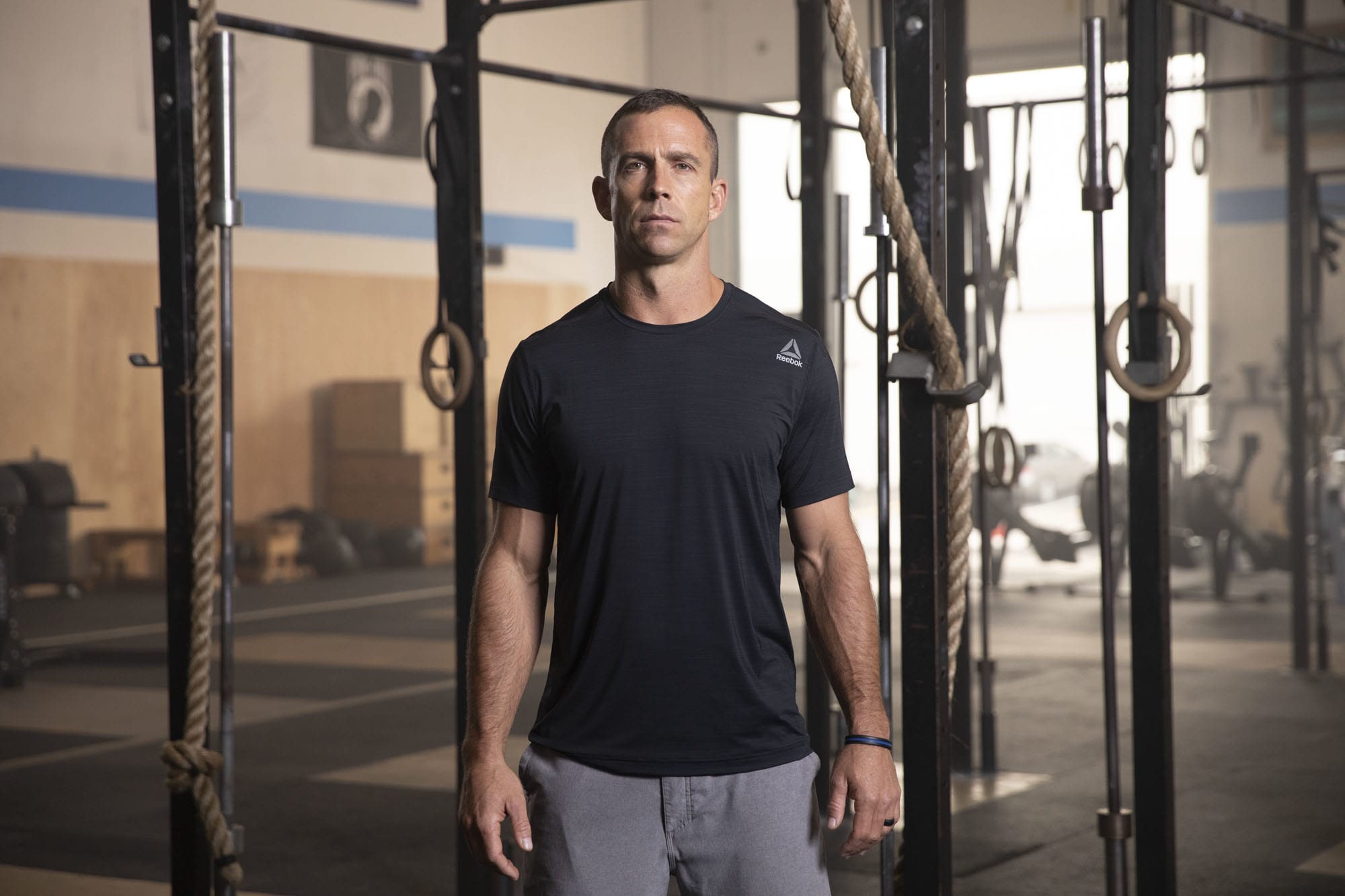 A Parking Lot Introduction
Burke was 18 when he joined the U.S. Marines. A few years into his military career, in 2004, he was stationed in San Diego, Calif.
"Every day around lunch, I would walk across the parking lot and head to the gym to do bodybuilding," says Burke.
"One of the officers would always be out in the parking lot swinging a kettlebell when I walked by. I thought it was so weird."
"But the officer had so much enthusiasm about what he was doing that somehow one day he got me to do the kettlebell swings with him."
Just a few days later, Burke went to CrossFit San Diego and took his first CrossFit class.
In the months that followed, he continued to drop in.
"I'm 22 years old at this time and had been bodybuilding for years. I looked like the guys in magazines," recounts Burke. "But one of those days at CrossFit San Diego, I did a deadlift workout and was sore the next day in places I had never been sore and my posture was correct."
"That was really significant for me," continues Burke. "It was functional.
"I was doing bodybuilding and making muscles but when you're in the military, you're not flexing your biceps to scare the enemy away. You're doing real stuff—dragging, carrying unknown amounts of weight.
"That's what CrossFit is and what the military requires."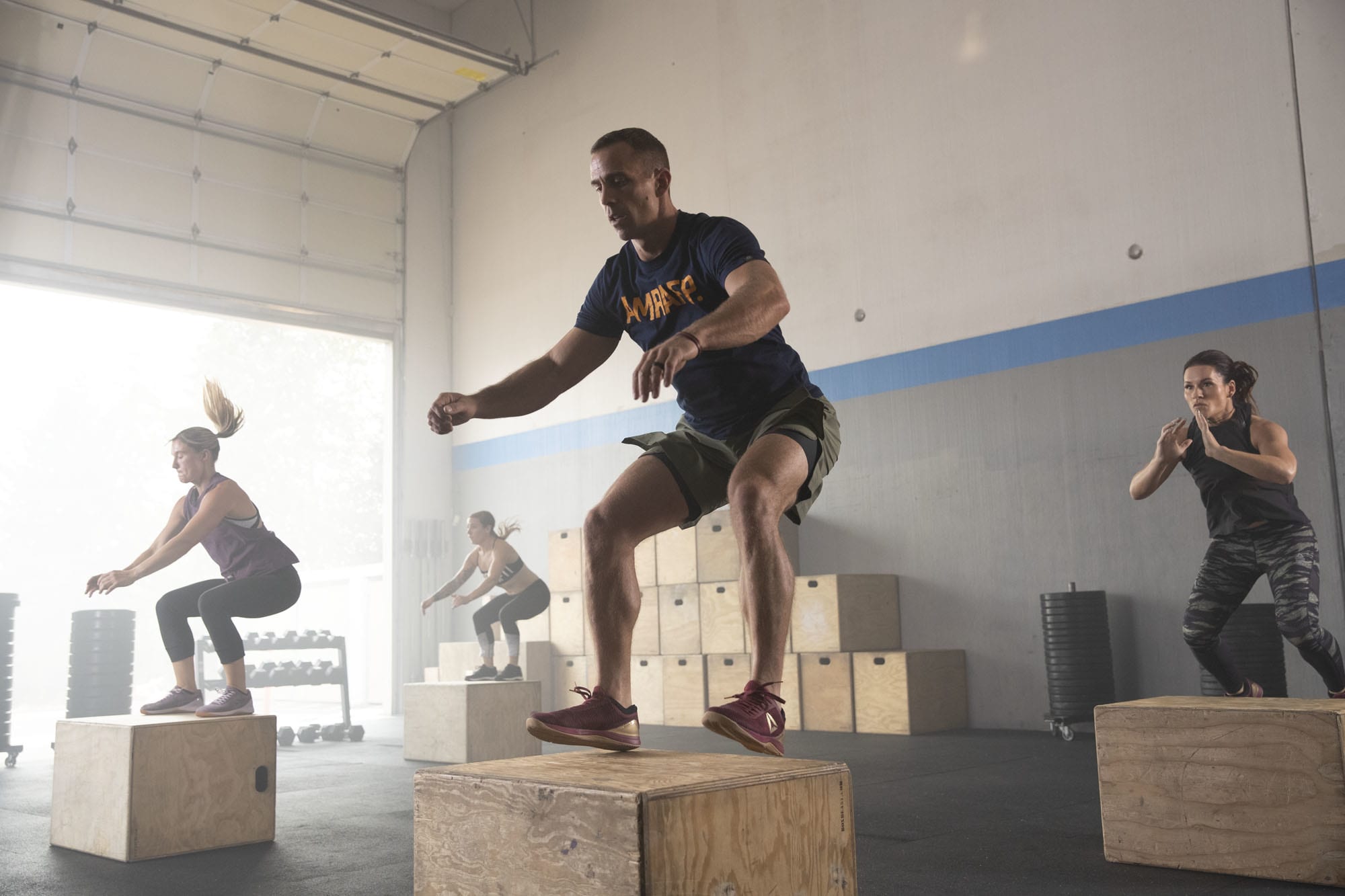 Returning
Burke got out of the military at the end of 2005.
Adjusting proved a struggle. He and his then-wife divorced, and they lost their house to foreclosure when the housing market collapsed.
"I'm out of job, out of wife, out of a house," recalls Burke.
"At the time, there were only three CrossFit boxes in Colorado, but I saw that what CrossFit was doing was working."
Burke wanted to play a part in that, and the idea for MBS CrossFit was born.
"I had no business running a business," he admits. "I didn't have any school. I also didn't have anything to lose."
"My school became CrossFit.com and everything that Greg Glassman released. I saw it as a team thing. Me, Greg Glassman, Dave Castro and all the other affiliates."
MBS opened its doors in 2008. Burke had "zero intention" of things working out.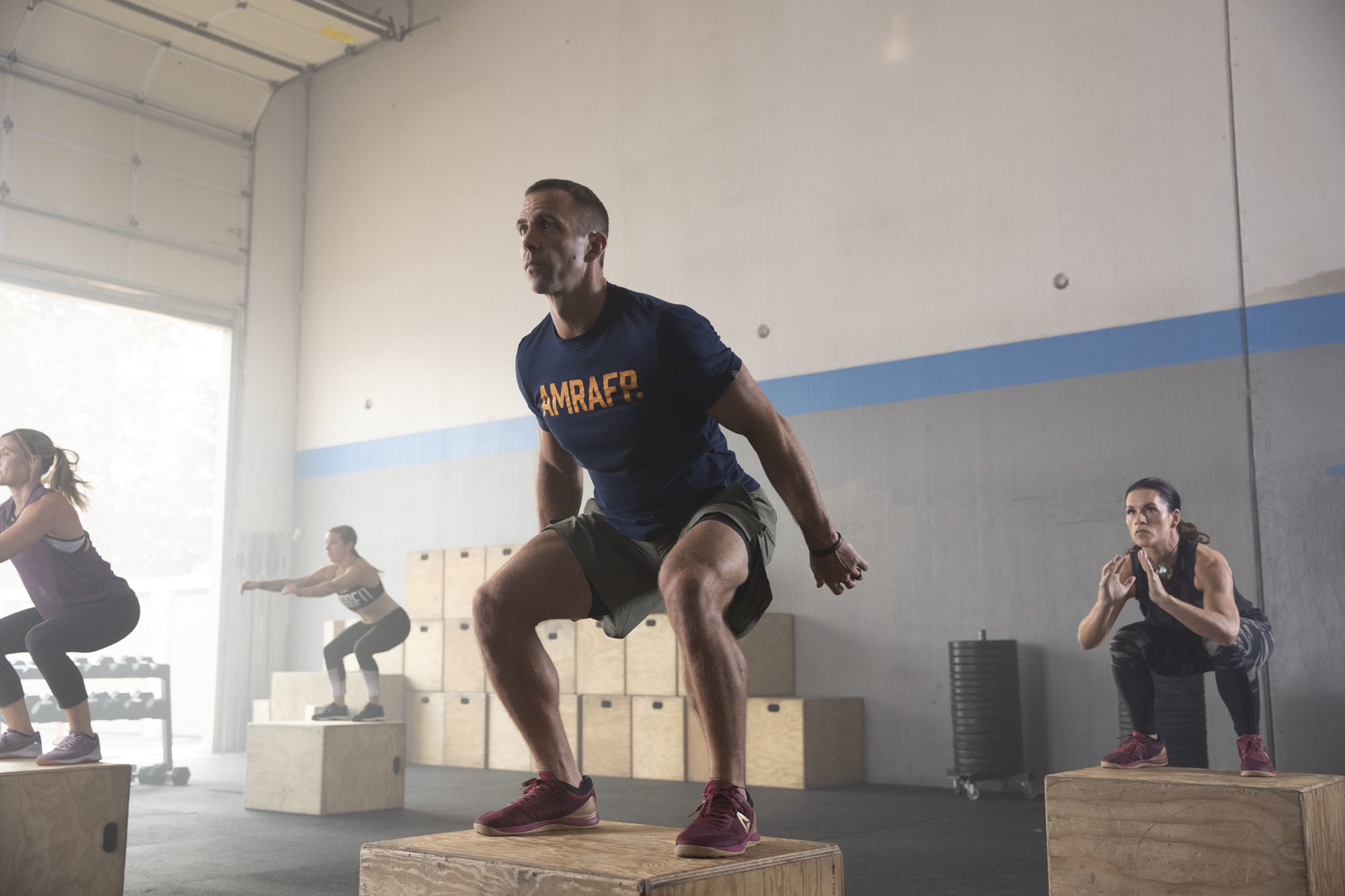 Today
Things did work out. So well in fact, that MBS has since opened a second location. Burke is still at the helm.
He is open about the impact CrossFit has had on his life.
"I would have potentially been in a really rough place if it weren't for CrossFit," says Burke. "Transitioning out of the military is hard."
"People have difficulty transitioning because it feels like nobody gives a shit. You return to a civilian life where the majority of people you come in contact with don't have a clue about what's going on with those who defend our country. Reality TV gets more people talking than the military does."
CrossFit gyms were the one environment where Burke found an exception to this; so much so that he believes it's what drew him to start his own.
"We didn't talk about reality TV. We talked about your pull-up and your clean. It's a familiar language for members of the military."
On top of that, CrossFit's choice to honor fallen first responders with namesake "Hero Workouts" is a continuous reminder that there are people who do, 'give a shit.'
"I remember when the hero workouts were first coming out," says Burke. "Murph was an early one. I took it really seriously. I was a Marine and Lt. Michael Murphy was a NAVY Seal. Different branch, but we both fought in the same war for the same reasons for the same beliefs."
"CrossFit putting that out there and saying, 'hey we're going to honor this guy,' … I have a lot of respect for CrossFit for doing that."
MBS hosts an annual Murph workout each spring. It has become tradition for Burke to read Michael Murphy's Medal of Honor citation to all attendees before the workout kicks off.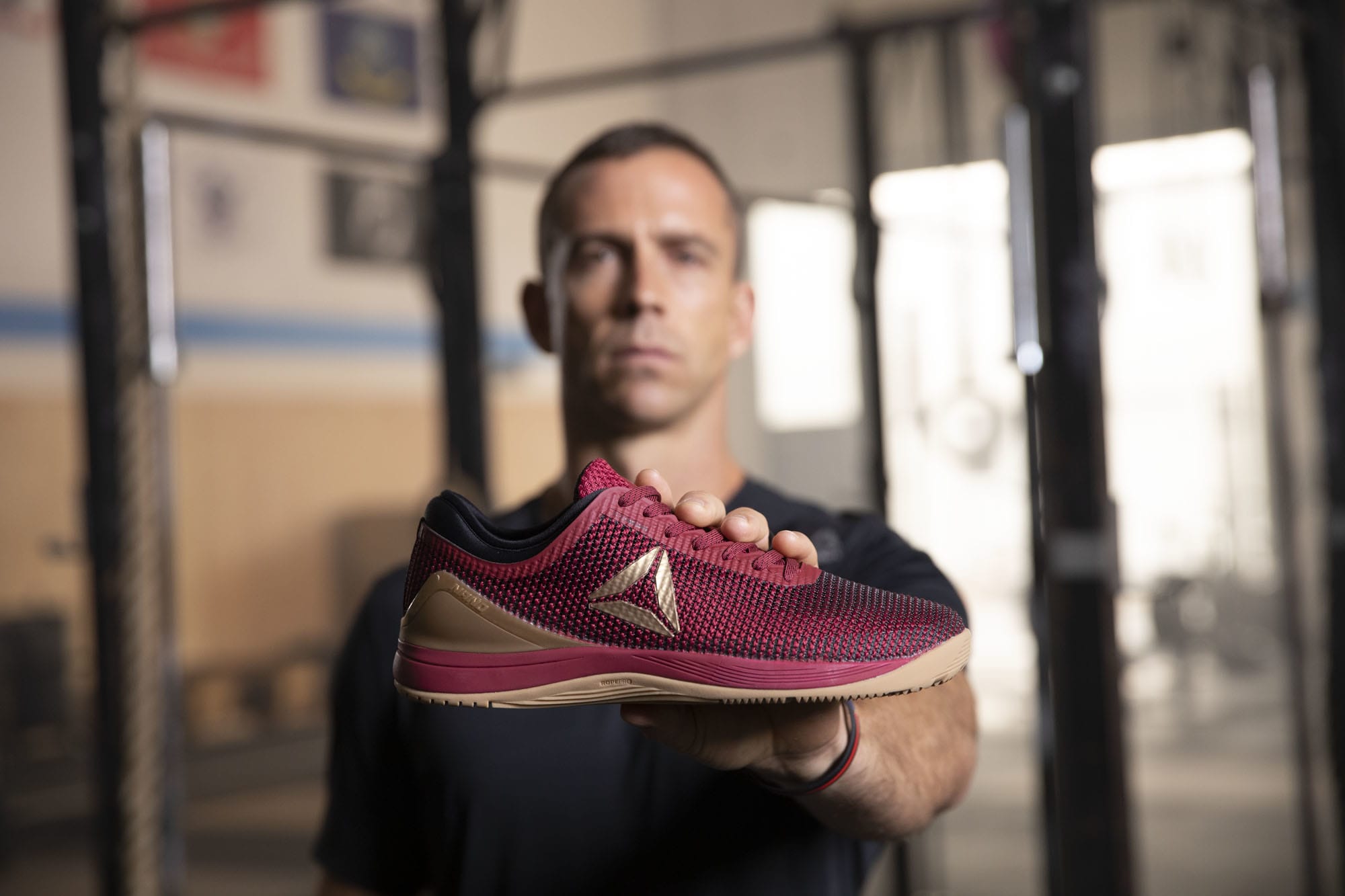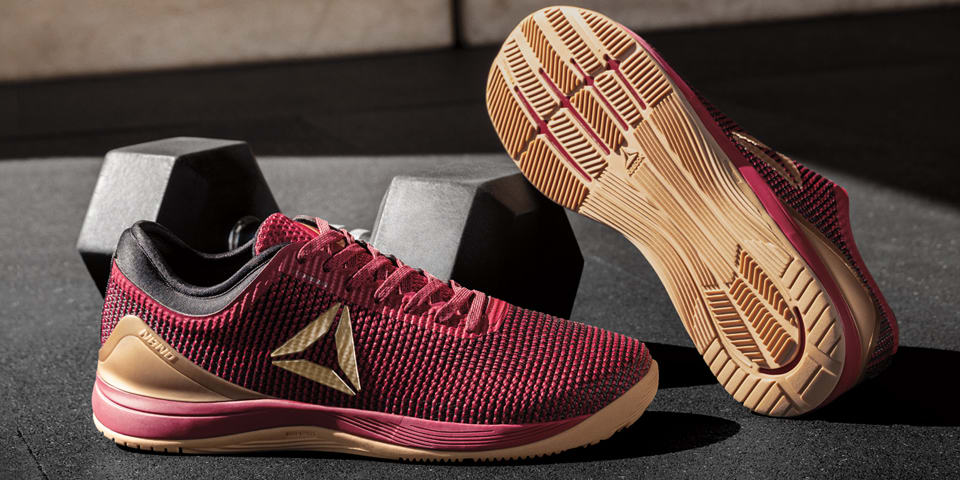 Burke is wearing the Reebok CrossFit Nano 8 Everyday Heroes Pack.