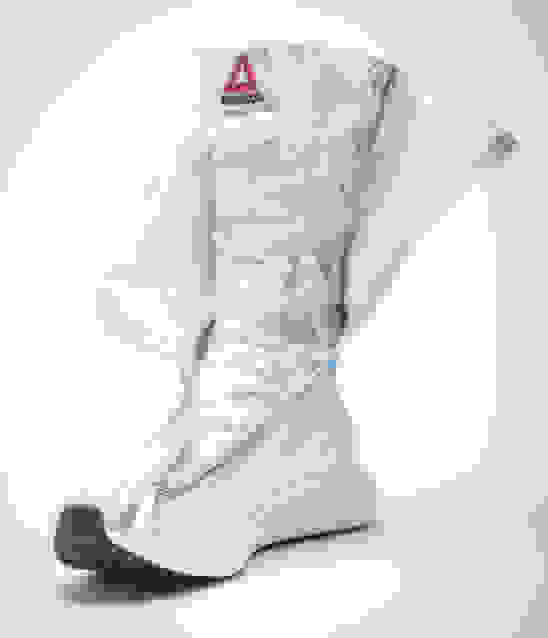 The Reebok Space Boot Is Preparing For Launch
The Floatride Space Boot SB-01 Headed To ISS This Summer
The Reebok Floatride Space Boot SB-01 is prepping for launch. For months, astronauts have been testing a revolutionary space boot featuring Floatride Foam technology as they prepare for a round trip to the International Space Station in Boeing's new vessel, the CST-100 Starliner.
"When you compare the boots to what we have now, they're just a notch up," says Boeing flight crew operations and test engineer Kavya Manyapu. "They're literally Next Gen boots that we have."
The Starliner is set for a unmanned test launch in April and a fully-manned mission this summer.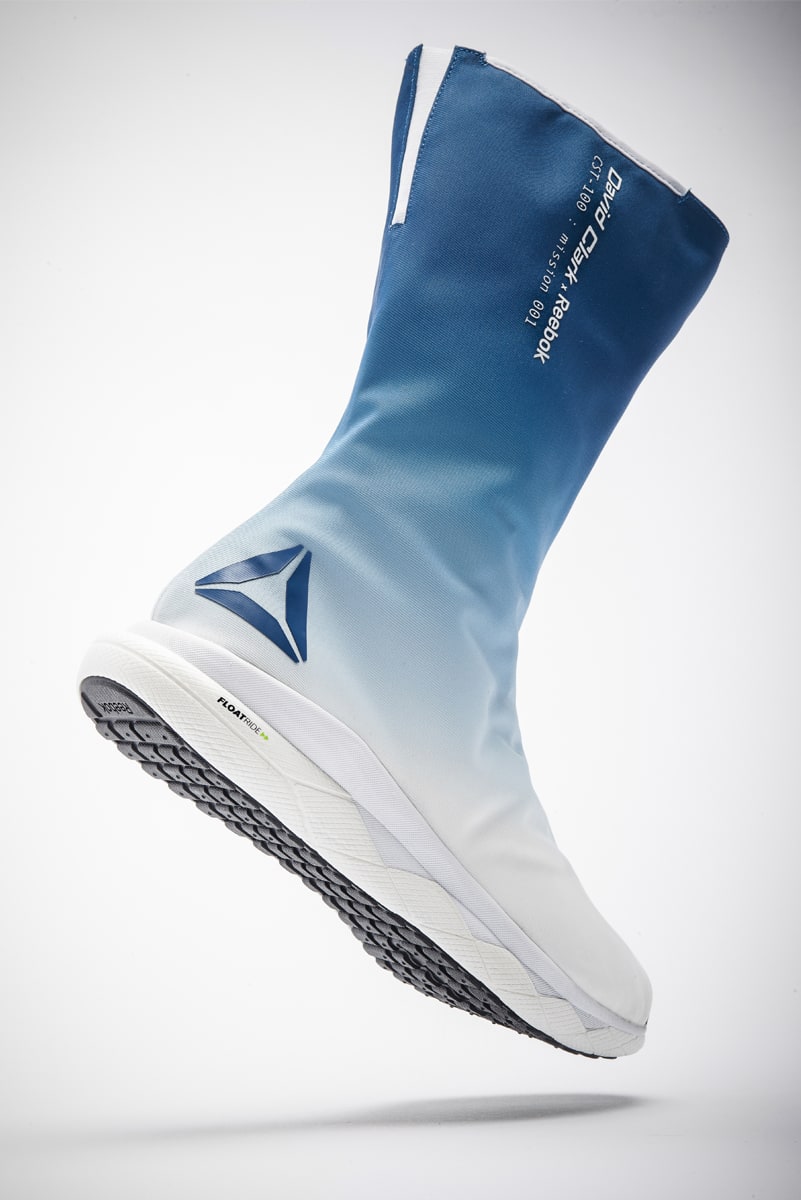 In partnership with the David Clark Company, Reebok engineered an innovative footwear solution that offers lightweight protection and support, making it the first evolution in space footwear in more than 50 years. The boots will provide protection and traction for normal walking activities but are designed to perform with specifications in case of any emergency situation.
"And that's another thing," Manyapu added, "when the astronauts are out in orbit, they dock, they remove their suits, they're working on different things, and you never know when a cabin leak may happen and they need to address it as soon as possible. They need to get to their seats and get hooked up to oxygen. In that case, you don't want to be struggling with different laces in your boots, you just want to get them on and go. The boots that we have provide so much more ease getting them off and on."
The Floatride Foam technology in the space boot is the same foam featured in Reebok's Floatride family of running shoes, focused on light weight without losing performance elements. That includes the original Floatride Run, which won "Best Debut" in Runner's World Magazine. The Floatride Run Fast, made Runner's World Magazine's "Gear of the Year" list and the feather-lite Floatride Run Fast Pro, the "speed day" shoe in the Float family, weighs just 100 grams.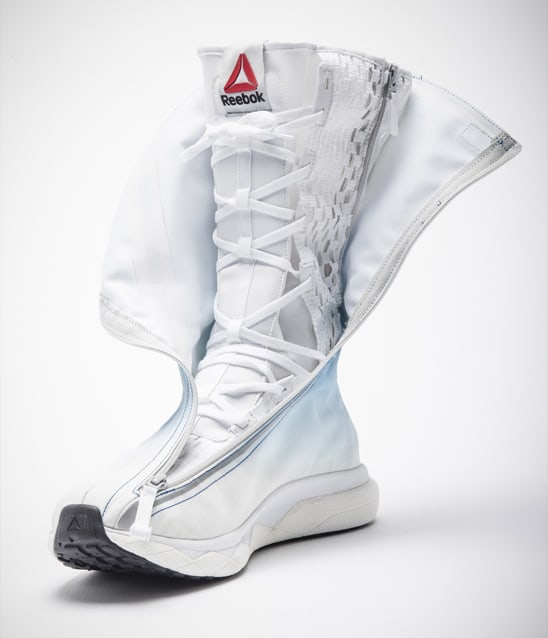 "Athletes often tell us that with a lightweight performance running shoe, they can potentially increase their speed, but often times also sacrifice cushioning. Traditionally, super lightweight products equate to less cushioning – but not with the Floatride Racer," said Matt Montross, of Reebok's Innovation team. "Floatride Foam technology allows you to maintain optimal cushioning in a super lightweight package."
The new Forever Floatride Energy, featuring midsole cushioning 30% lighter than traditional EVA, was released in February at just $100.