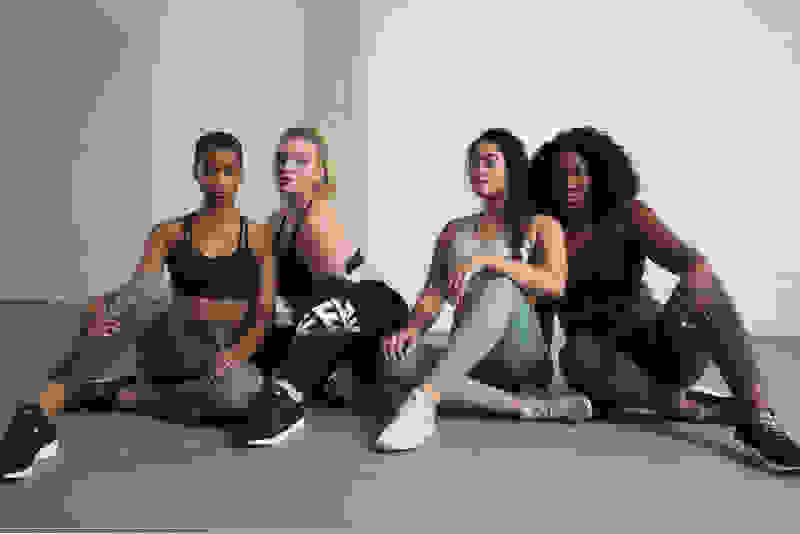 An Expert's Guide To Finding Leggings That Fit Perfectly For Every Workout
Tips so good, you'll want to wear these pants long after your sweat session (and you can!).
It's no secret that having your best workout starts well before you get to to the gym. Of course, what you eat and drink beforehand matters, as does how you sleep, but one of the most imperative elements has nothing to do with how your body is fueled or rested. That's right—it's all about your outfit.
From a supportive sports bra to a shirt that isn't too baggy or too tight, and sneakers that can support your every move from running to your favorite HIIT class, every piece matters. But there's nothing that can make you feel as badass as a great pair of leggings.
Finding the perfect pair of leggings is no small feat—you need something that supports in all the right places, but also moves with you like a second skin. And that's not even factoring in the importance of the length and rise on them. To help you navigate, we enlisted the help of a professional: New York City stylist and the founder of The Black Bib, Jasmine Snow. "Leggings are in such a good place right now that the majority of the time, you can wear them from the gym to your real life," she says. Here are her tips to finding the most flattering fit, and wearing the heck out of them.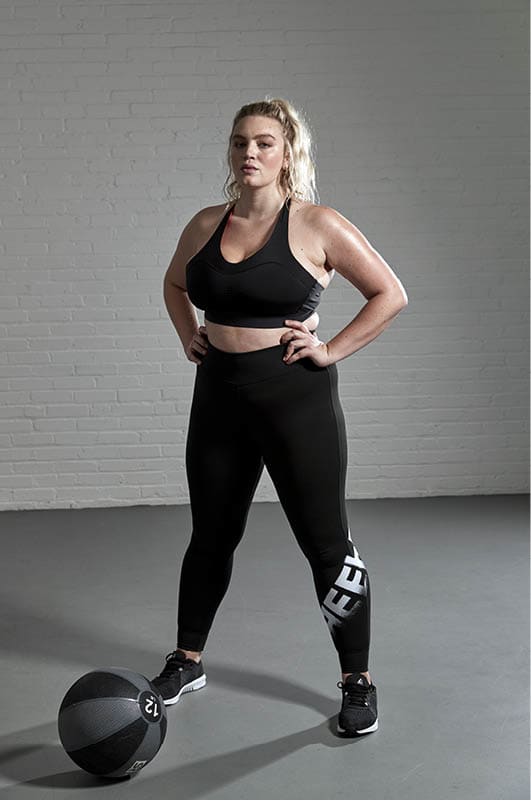 1. Choose a high waist. They're flattering, comfortable, and on trend—who could ask for anything more? "They make you feel so smooth and like they're supporting you in all the right places," says Snow.
2. Show some skin. At your ankle, that is. "I always prefer a little bit more of a crop," says Snow. You don't need to go mid-calf length—unless that's your favorite way to sweat it out in your workout class! But for Snow, it's all about being able to show off your sneakers. "A peek of skin showing your ankle bone—especially with a high waisted legging—makes for perfect proportions."
3. Don't shy away from a print. If your style is more bold than basic black, show that through your leggings. Opt for prints, mesh detailing, or a fun color to make the whole look feel more "you."
4. Use them as a secret weapon. Yes, it's cold. And yes, you wish you didn't have to wear real clothes every time you leave the house on yet another puffy-coat and snow boot day. So make that work to your advantage by calling your leggings in from the bullpen. "In the winter, I love to use black leggings in place of tights. If you have a long enough dress that you're going to wear a high boot, and you were going to wear an opaque tight—no one will notice the difference if you wear a legging instead," she says. It's warmer, and more comfortable, and we call that a win win.
5. Embrace a layer. If you're heading to brunch after your workout, don't shy away from adding some non-athletic clothes to your cute legging and tee look. "My favorite thing is to just add a denim jacket," says Snow. "You get some texture and play with different shapes. It adds a streetwear element to your workout look so easily."
For more leggings, visit reebok.com.