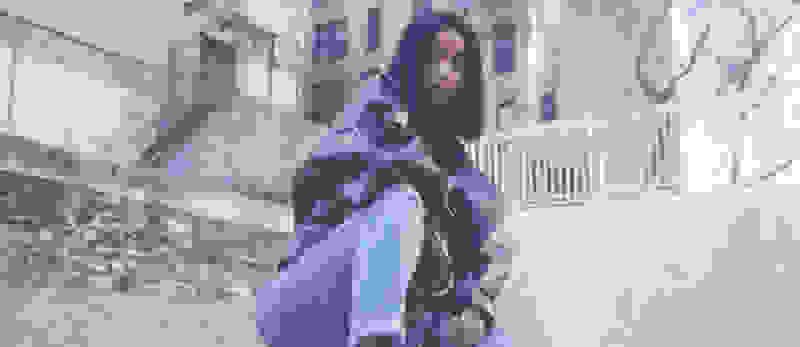 Cardi B is Living By Her Own Rules
Cardi B talks growing up in the Bronx, her style and next steps in her career.
Cardi B
is not just a world-class entertainer. Just as she says in one of her many chart-topping hit songs of 2018, she's a boss. She's a mother, a style icon, a pop culture queen and – above all else – 100% authentic and original.
She is completely and unapologetically herself, and to many, Cardi has become the voice of individualism. That's why she's teamed up with Reebok as its newest brand ambassador. Reebok's heritage is all about nonconformity and self-expression and Cardi is a modern representation of both.
Hellbent on ensuring her music was taken seriously from the beginning, Cardi has never been one to hold back or allow road blocks to get in her way of achieving success. Proud of her upbringing in the Bronx, Cardi's story is one of hard work and perseverance. And from owning where she comes from and making it clear where she is headed in her career, there is no stopping her.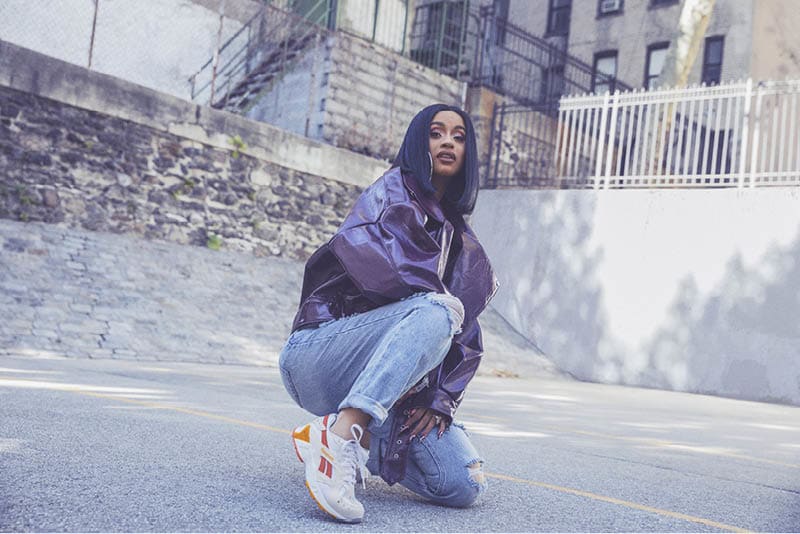 "Everything that I've been through in the Bronx is what I rap about. Want to know why? Because that's my experience. The way I talk. My lingo. I am where I'm from."
Cardi is transforming the world around her and letting her voice be heard not only through her music but in her every day interactions with her fans. Whether it's through a charismatic video to her 34 million followers on Instagram (okuuuuuur) or in-person at her shows, her quick, cutting wit and bold personality draws people in. Cardi's honesty and independence are what make her so relatable.
"I'd rather regret my own mistake than put the blame on somebody else. I don't care if I messed up. Oh well. Better them be mad at me than be mad at you. I make my own choices."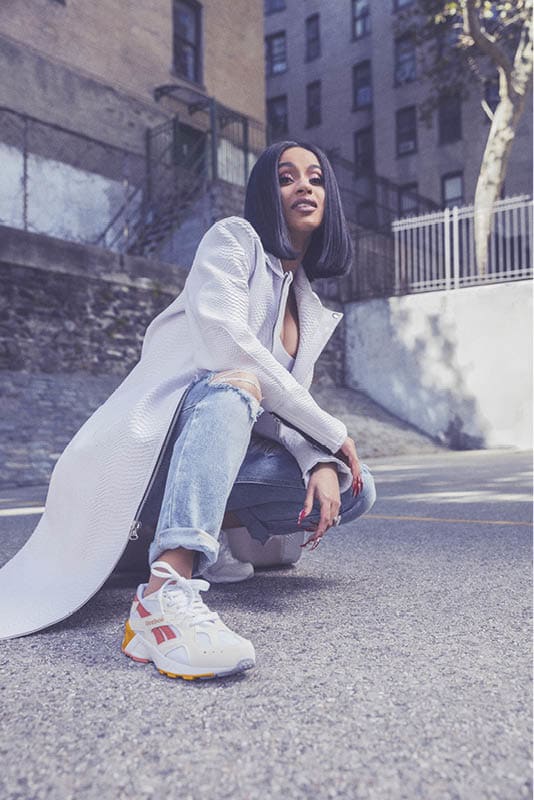 In her first campaign for Reebok, Cardi is wearing the recently re-released 1993
Aztrek
(created just one year after she was born). The Aztrek was originally designed as an "off-road" running shoe—anything but a traditional kick at the time and right now. As someone who has always defied the norm, the sneakers and Cardi are a perfect pair. She uses fashion to express herself.
"Sometimes I want to dress very chic sometimes I want to show my stomach and my ass. I can do red carpet, I can do very Bronx, like what's up, throw it at me and I'll swag it out."
As a women's-first sportswear brand, Reebok inspires and champions women to become the best possible version of themselves and realize their limitless potential. As a successful female rapper in a male dominated industry, Cardi remains uncensored in her lyrics and in her views, pushing boundaries and challenging convention.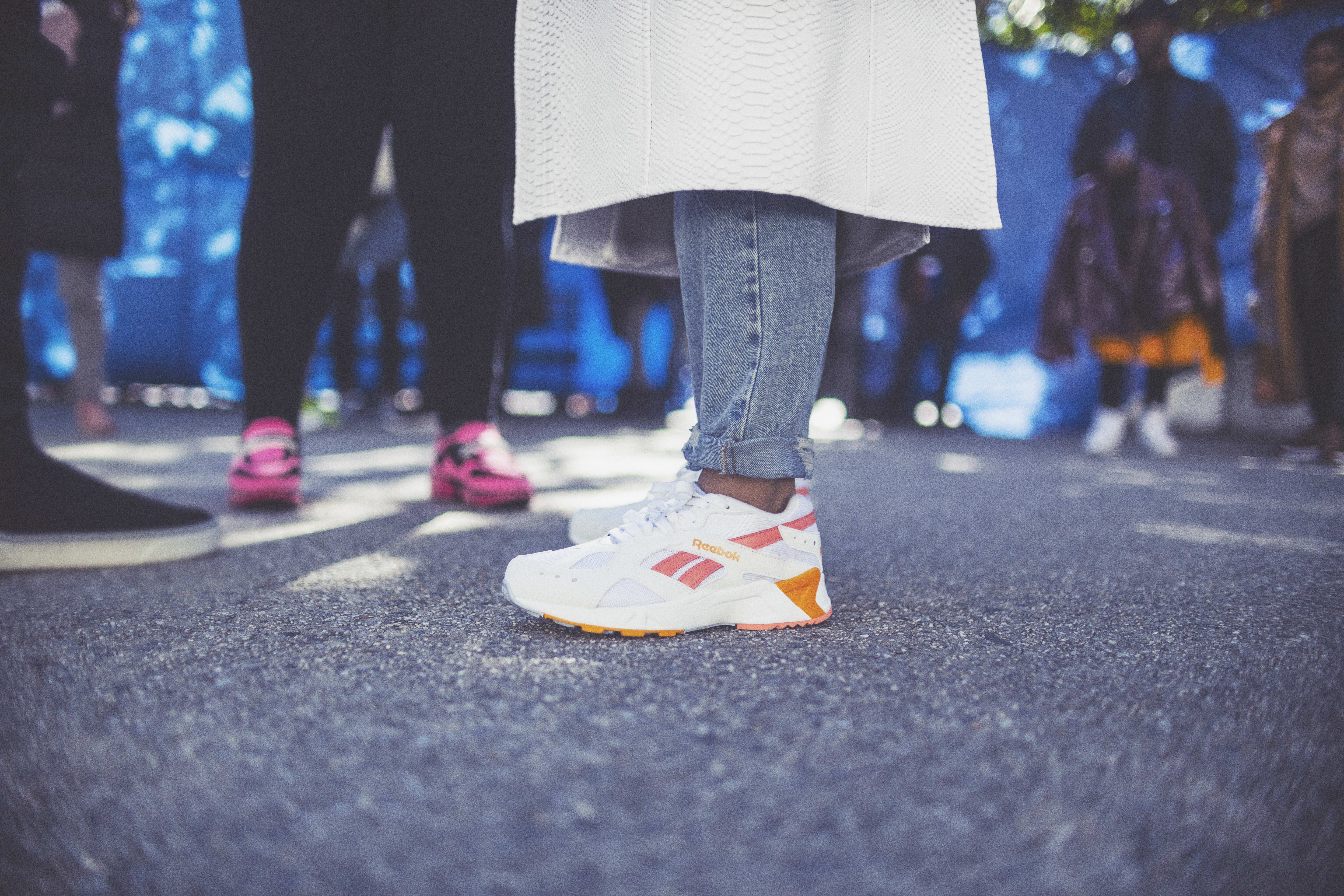 "I'm ready to do whatever whenever. I want to change the world. I want to raise my baby. I want to raise a queen. I want to raise the future that's what's next for me."
She's not running on anyone else's rules but her own and Reebok and Cardi will continue to defy expectations together.
Love Cardi's style? Enter to Win a look from Cardi's favorite Reebok gear
here
!
For more on Reebok x Cardi B and to shop her look
click here
.