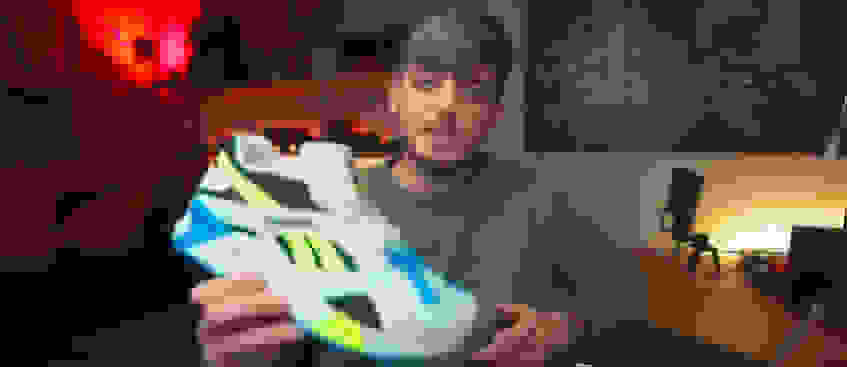 Get The Perfect Sneaker Photo With These Pro Tips
Photographer Evan Ranft is sharing everything he knows about taking a killer photo of your kicks.
Photographer and filmmaker Evan Ranft has been taking photos of sneakers every week for at least the past two years. Which is why he often gets requests from followers about his technique and for tips on sneaker photography.
So, Reebok decided to partner with Ranft so he can give the people what they want…a video tutorial detailing everything he knows about sneaker photography. You're welcome.
Ranft headed out into the streets of Atlanta where he's based, to shoot one of the most recent colorways of Reebok Classic's Aztrek silhouette. Ranft says his mission for the shoot was to emphasize coloring.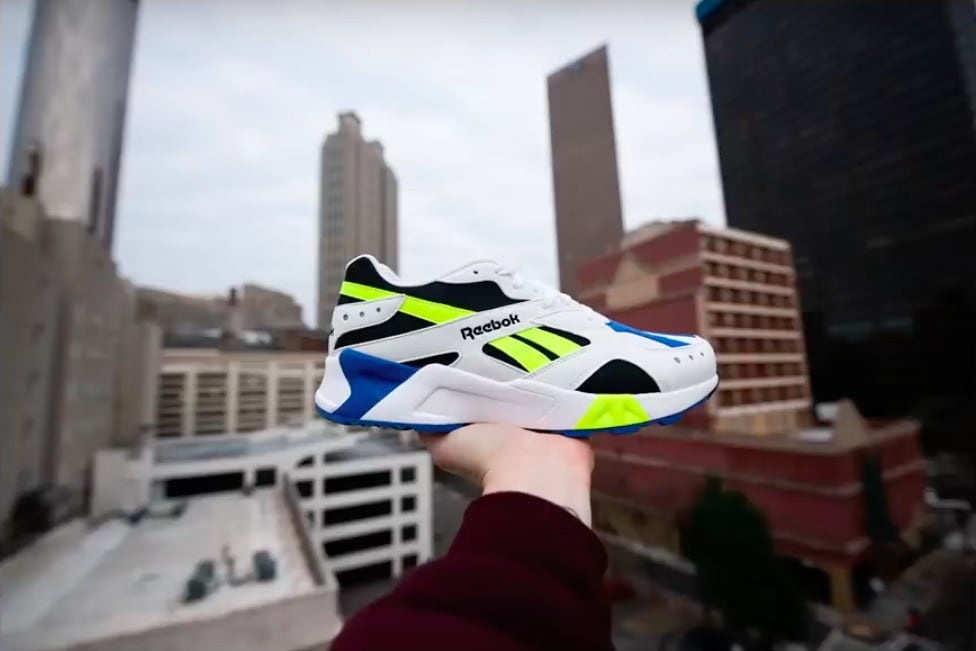 "I love how bold the colors are on the Aztrek and that was something I tried to focus on showcasing. I wanted the blues and greens to really pop in the photos," he says.
If you're a sneaker lover like Ranft, taking photos of sneakers is pretty much a win-win for him. He also shoots landscape/cityscapes and practices other styles of photography, but sneaker photography offers up something different and allows him to hone his craft.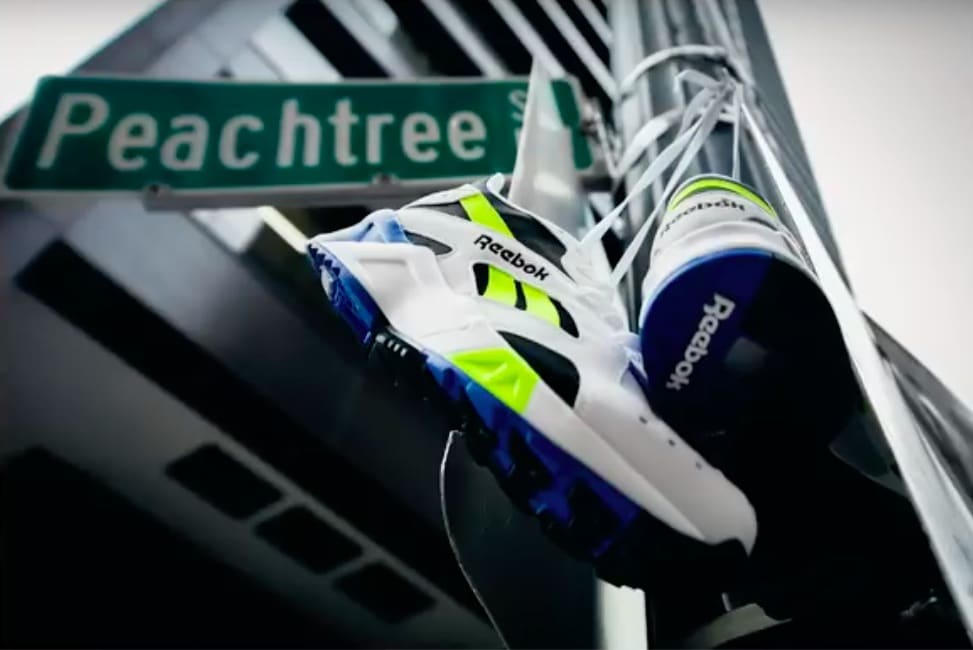 "Interestingly enough, it made me better at other types of photography," he says. "Sneaker photography forces you to pay attention to the details in front of your camera and how different elements effect the feel of the photo. Sneakers photography has its differences but in a lot of ways it's similar too."
While Ranft takes pride in his art and in his work, he also wants to use his work to encourage others to really pay attention the worlds around them. Photography can allow you to see things you might have missed before and Ranft enjoys capturing those offbeat moments to tell stories.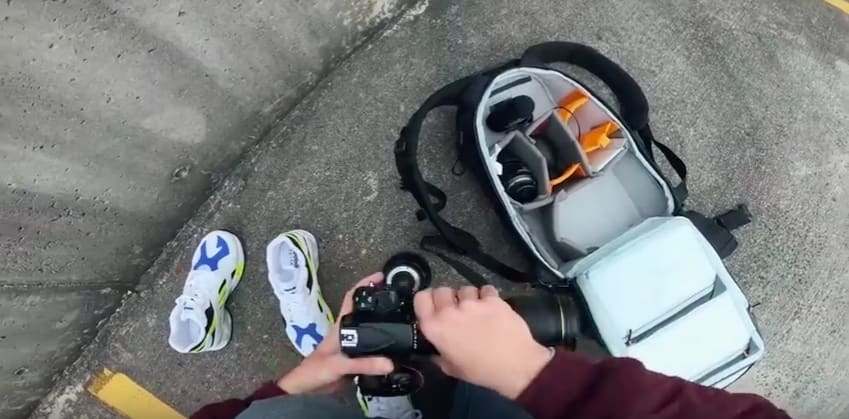 "I want to inspire people to see the story in what's around them. Photography and social media can get you in this mindset that you can't enjoy photography unless you have some larger than life thing in front of your camera. Like a New York skyline, or a beautiful mountain range. While I enjoy both of those things, I also enjoy a simple walk with my camera. Everyone has a unique story and perspective."
With about 100k followers on Instagram and 125k subscribers on his Youtube channel (nbd), Ranft's path to success is continuing to grow allowing him to share his art with more and more people.
"I think every creative has their own path they can take. in some ways my path has been unique and in some parts it's been influenced by others. I've found it's all about staying true to what you really want and putting your energy in that direction. That goes for your creative career and your work. And I think that could be why my photography resonates with the people who enjoy it."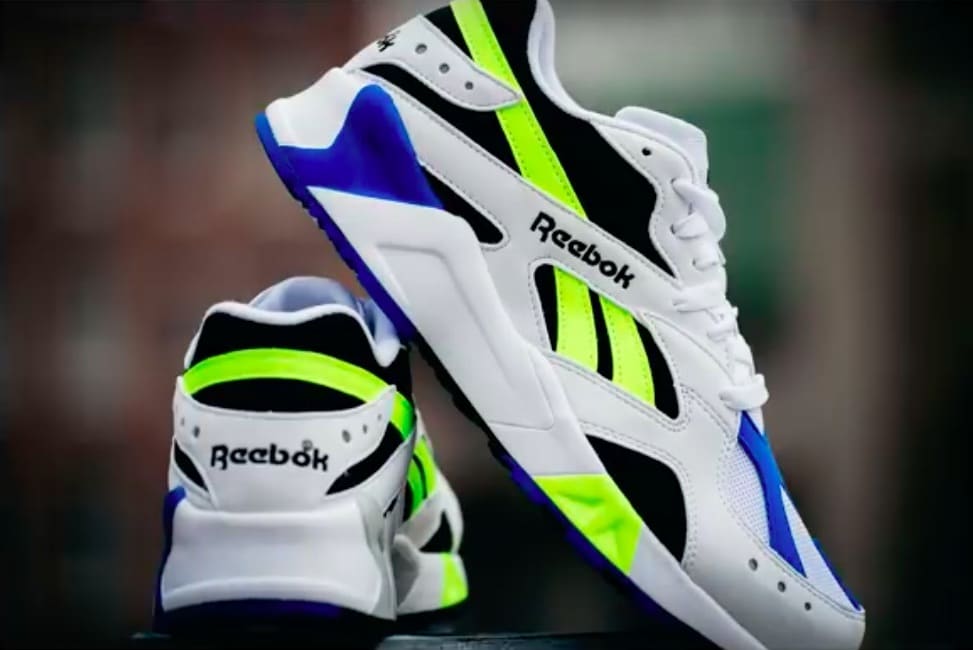 At the end of the day, it's his passion and love for what he does that keeps Ranft motivated.
"I think it's everything. The passion for making something is what drew me to photography and is what keeps me going today," he says.
To check out more Aztreks click here.