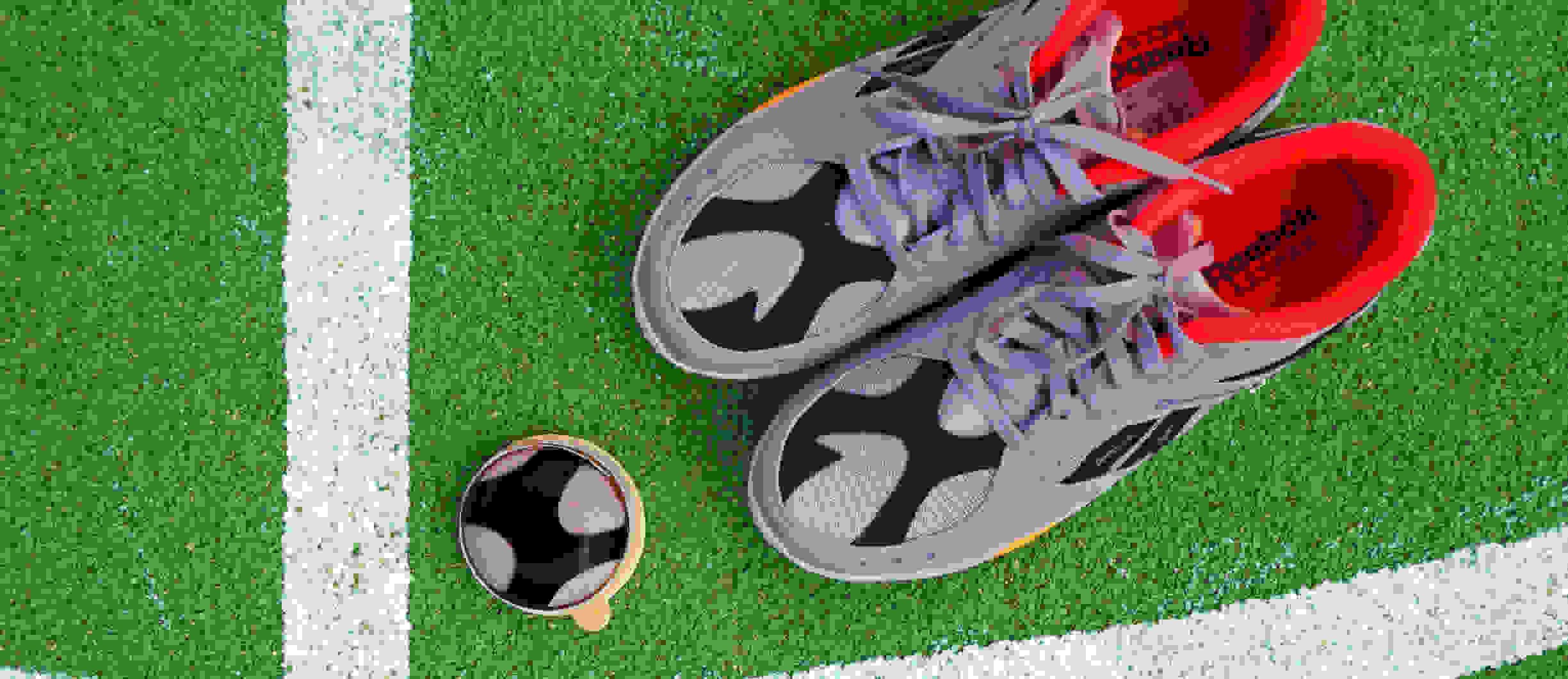 These Sneaker-Inspired Desserts Take Sneakerhead Culture To The Next Level
Tal Spiegel (@Desserted_in_Paris) created a custom dessert to match a pair of Reeboks and told us where his inspiration comes from.
Tal Spiegel has taken a few different paths in order to find his true passion. He started in art then moved to pastry and then found a way to meld the two together to form
@Desserted_in_Paris
, an Instagram account with over 200k followers where Spiegel showcases different desserts that match his shoes.
You may be asking, 'But where do the shoes come in?' Well, for Spiegel the love for shoes was a natural one. He had a love for bold designs and bright colors early on in his career and became a collector.
"The shoe obsession goes back to my days as an art director, when I was studying graphic design, I fell in love with vivid colors," says Spiegel. "I started collecting colorful and graphic shoes."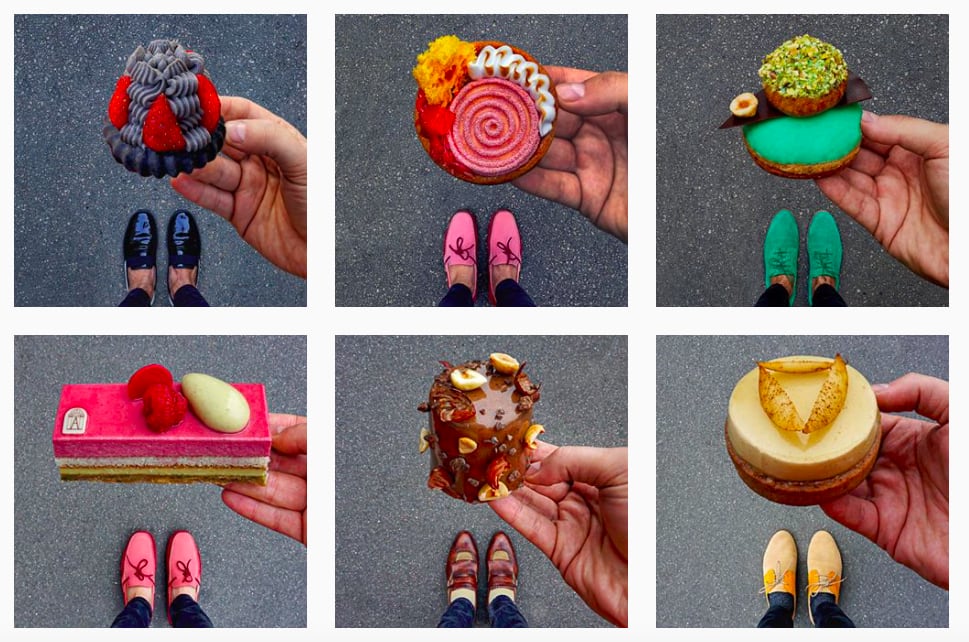 After his studies, Spiegel decided to head to Paris to study pastry, a bit of a switch from his current path but one that changed everything. It all started with a photo, one photo that changed Spiegel's career trajectory indefinitely.
"Then I came to Paris to study Patisserie, I was going around the city tasting desserts from places I heard about," he says. "I would take a photo of each dessert I tasted so I would remember it, until one day I noticed my shoes and dessert matched so I took a photo and the rest is history!"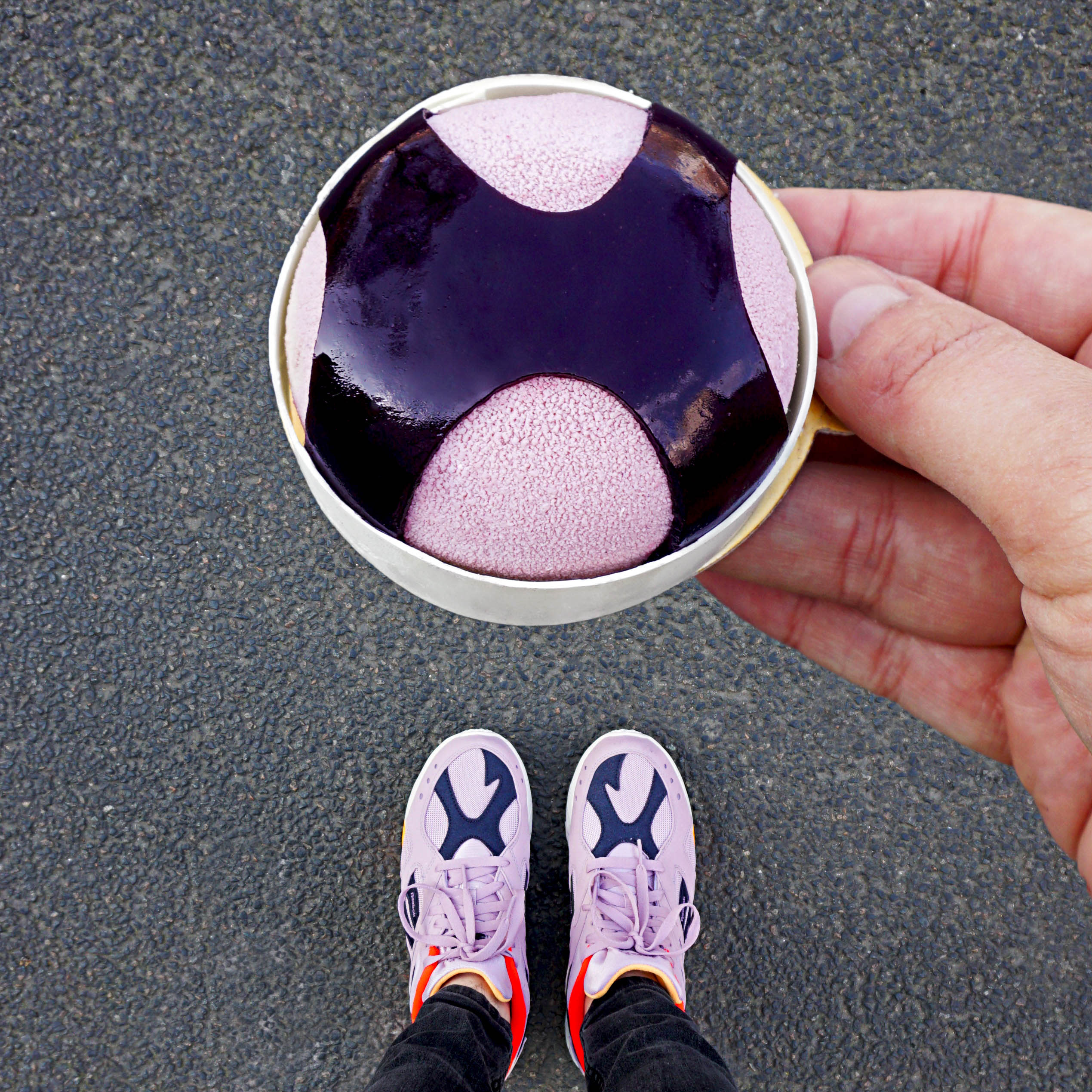 From there,
@Desserted_in_Paris
was born and has continued to flourish. As Instagram continues to be used by people who are looking for inspiration and seeking unique content, Spiegel has capitalized on that. His account gives a creative perspective on food and fashion, something different that people don't normally see or think about. Spiegel's interpretation of color and how footwear and pastry can be linked is what makes it art.
Most recently he collaborated with Reebok to create a unique custom dessert to match our
Aztrek
silhouette. The Aztrek was originally released in 1993 and is a true classic 90s sneaker. It comes in bold colorways for those who are looking to take a different path with their style. With Spiegel's unique path to success, the two were a perfect pair to show that there isn't ever only one way of looking at or wearing something.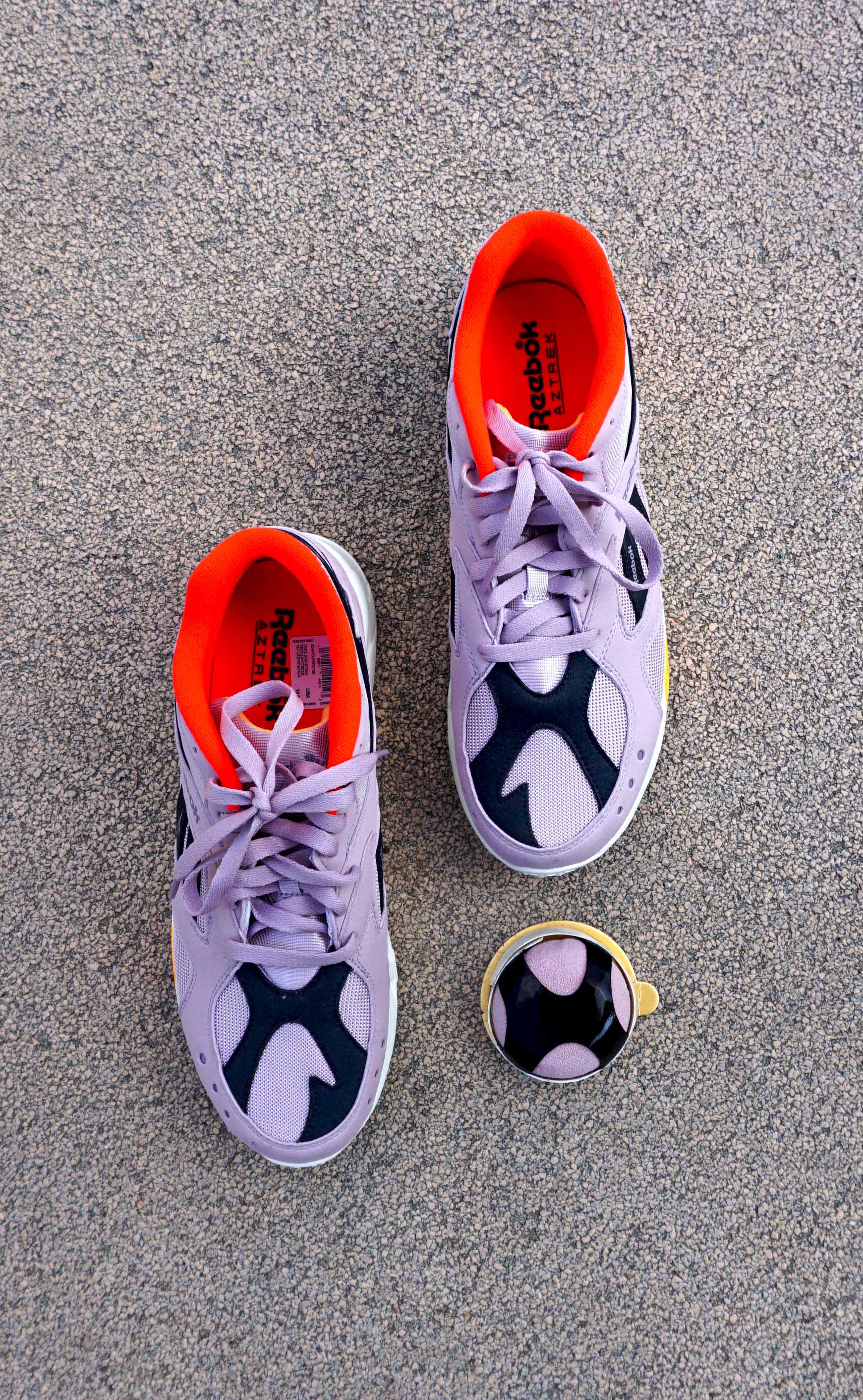 When creating his photographs and desserts, Speigel considers all different aspects of the shoe. For the
Aztrek
, he focused on coloring and then took heritage and usage into consideration making sure to cover all angles.
"Every time I make a dessert based, or inspired from an object from the real world I try to think of the essence of that object," he says. "In this case I took the shoe and started to separate it to visual (colors, textures) and conceptual (what is it used for, who wears it)."
And with 1k posts on Instagram later, Spiegel's shoe collection has most certainly grown. For him, if it's colorful, then it's in.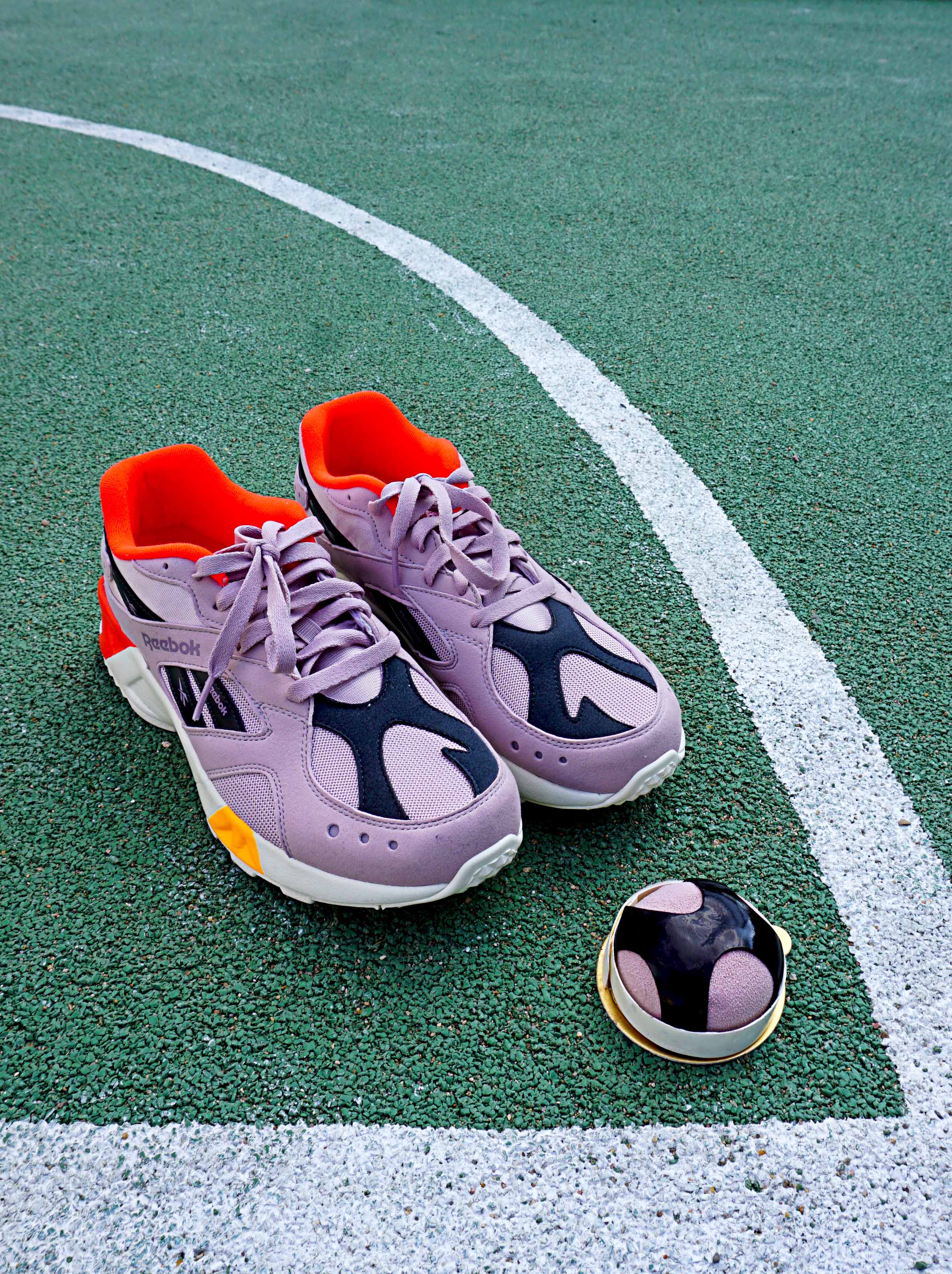 "I can't say I have specific footwear I like the most, it's more about what catches my eye. I know what I like so when I see it I know I need to have it. All of the shoes you see on Desserted are actually mine and I wear them on a daily basis, so they are all my children in a way."
As for his personal style, he says his graphic design background has become the lens that he uses to influence his style and his work.
"I think a lot of my style comes from the world of graphic design, that influenced everything around me including my pastries, the clothes I wear, the shoes I wear, so I'm always happy to wear shoes that are different and colorful because I think that's what I am in a way," he says.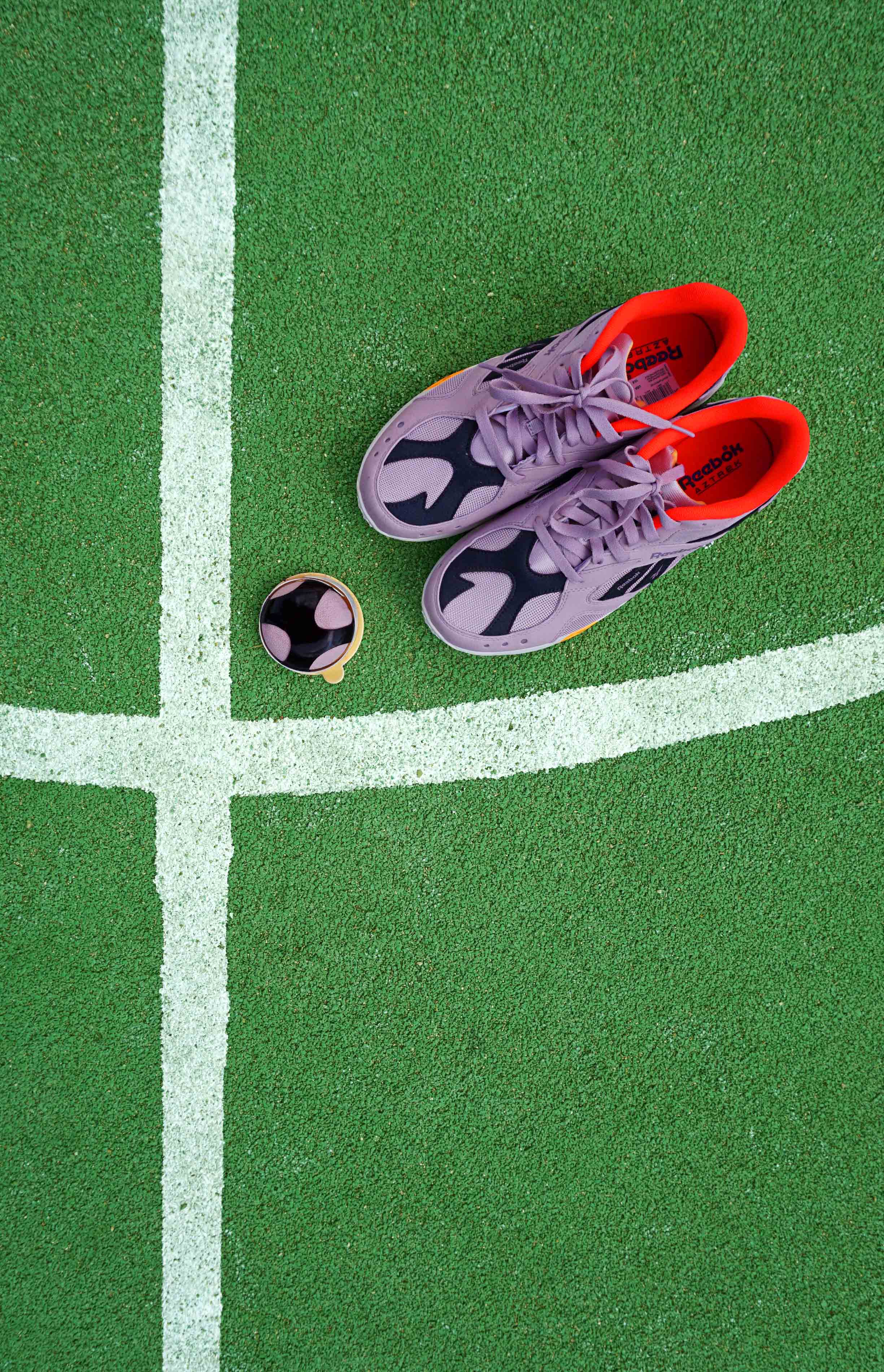 Pastry chef, graphic designer and Spiegel can also add author to his list of credentials. Given the success of his work, Spiegel's also authored a book, '
Les Pâtisseries de Paris
' a guide to Paris's best pastries that includes some of his imagery, another way to showcase his art and to inspire people to think outside the box.