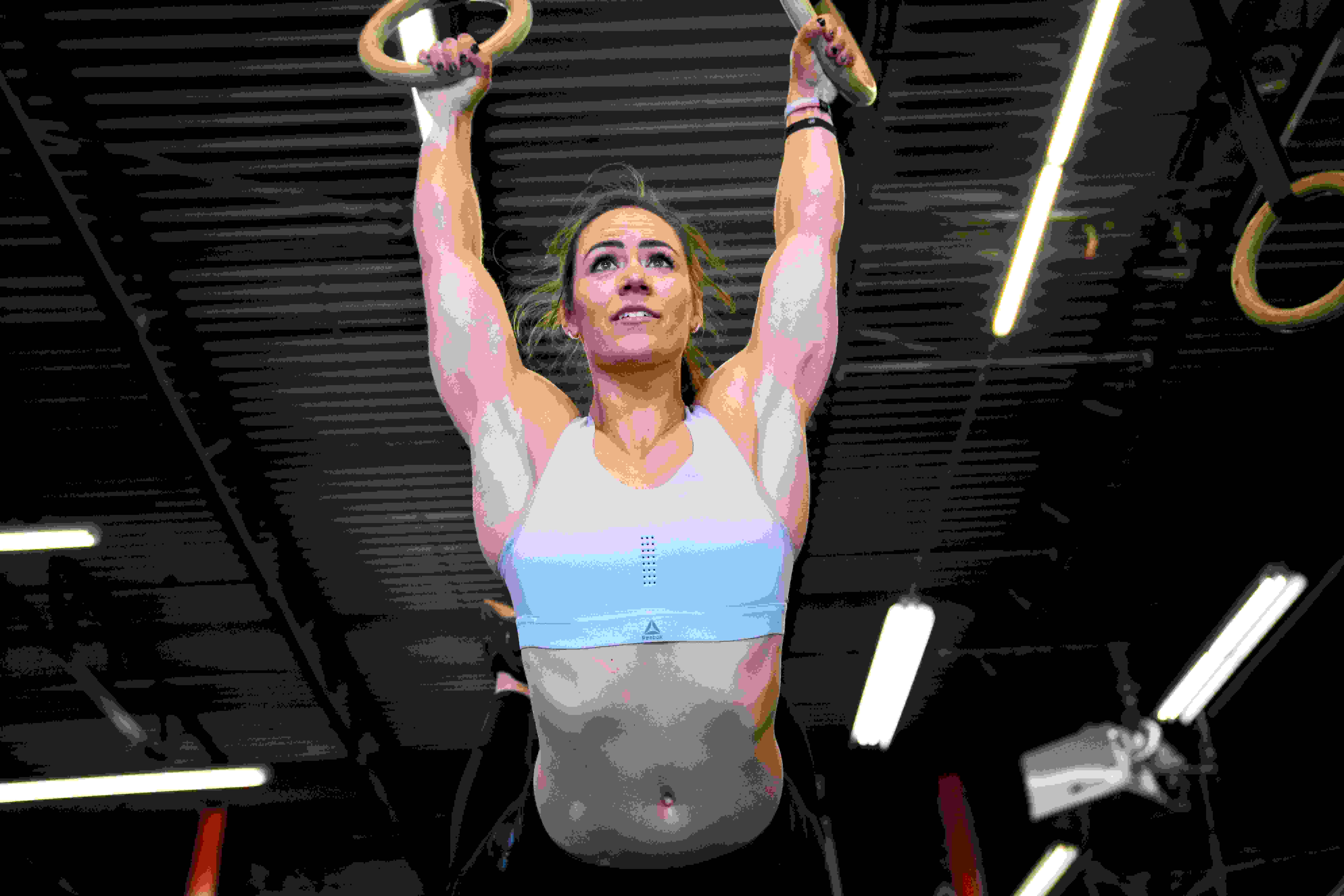 The Best Sports Bras For High Impact Workouts
Athlete Camille Leblanc-Bazinet opens up about the qualities to look for in a sports bra that you're intending to use for a high impact workout, such as CrossFit, weightlifting, HIIT training, boot camp or boxing.
When you're putting your body to the test in a workout, the last thing you need is for what you're wearing to add an unnecessary challenge. Nine-time CrossFit Games athlete and Olympic weightlifter Camille Leblanc-Bazinet knows what I'm talking about—and likely you do, too. Leblanc-Bazinet vouches that a good sports bra is just as important to a woman's workouts as her sneakers.
"I'm so picky about the sports bra I wear," she confirms.
Sadly, not all sports bras out there cut it. According to a recent general population survey of women ages 16 – 44, conducted by Reebok, 39 percent of women feel like they are suffocating when wearing ahigh impact sports bra. That's nearly two in five women.
Your gear should work with you, not against you, and it's trying when your gear is restricting you from doing and feeling your best. "You want to focus on your task but then you end up focusing more on the bra," says Leblanc-Bazinet when asked what it's like to wear an ill-fitting or ill-equipped sports bra. "It's all this extra energy you put into thinking about something else that really you shouldn't have to be thinking about."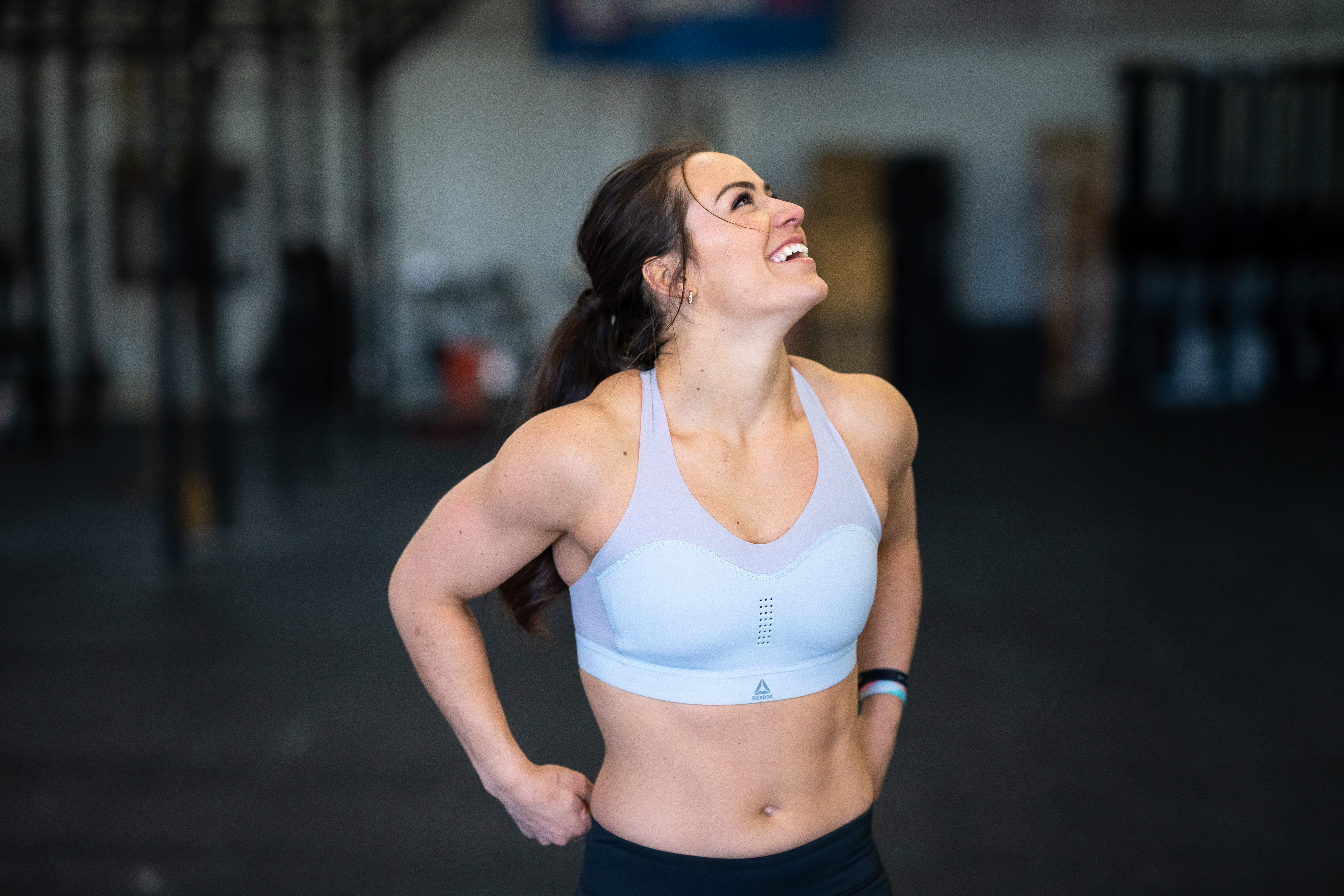 Enter: the Reebok PureMove Bra. Treated with Motion Sense Technology, the PureMove Bra responds to breast movement, automatically stiffening or releasing based on the activity at hand. So, if you're punching or lifting, this high impact sports brawill tighten to keep you locked in and supported, but it will automatically release and loosen post-workout when you're grabbing a coffee or running errands. The PureMove Bra is also designed to have a barely-there, second-skin feel, giving you comfortable support instead of detracting from your game.
"A good sports bra is something that doesn't feel restrictive and just holds everything in place during a high intensity workout," responds Leblanc-Bazinet on the qualities she looks for in a high impact sports bra. "Especially on the performance side, when you train and you go hard, you don't want things to fall."
For Leblanc-Bazinet, the Reebok PureMove Bra provides those coveted qualities, and she notes the cute color options are an added bonus. Her personal favorite is the newly released teal color.
But because every woman's body is different, it's only natural that every woman's preferences differ when it comes to sports bras. Take a look below for more pro athlete-approved options for your next high-impact workout.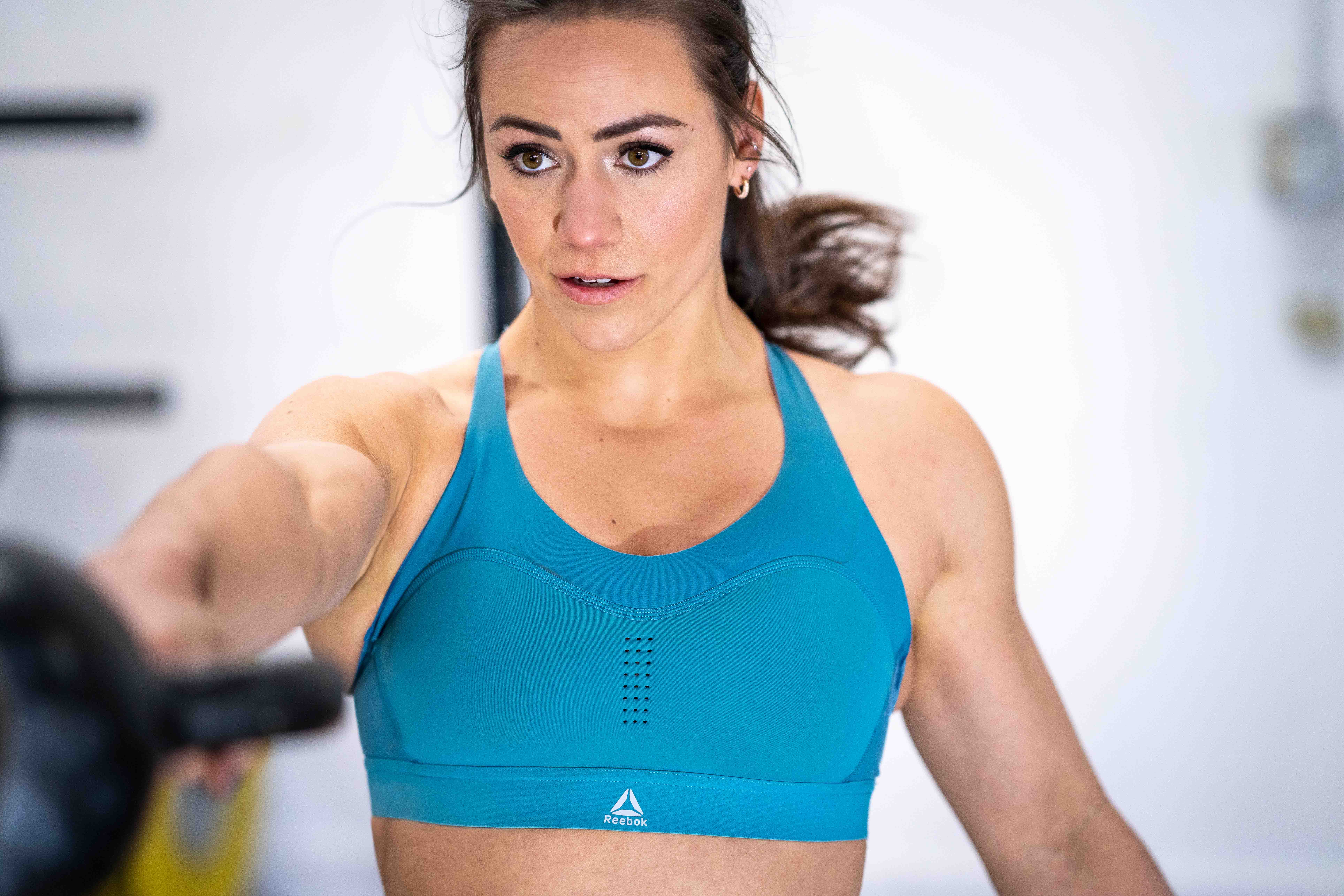 If you're someone who prefers skinny strap sports bras but still needs something that will hold up in a high-intensity workout, the Hero Strappy Padded Bra is the best bra for you. With double the straps, this high impact sports bra is supportive enough to stay up in place while you're lifting, jumping, lunging, and kettlebell swinging (unlike some other skinny strap bras that are all style and no support). With a stylish cut and supportive design, this bra is truly the best of both worlds!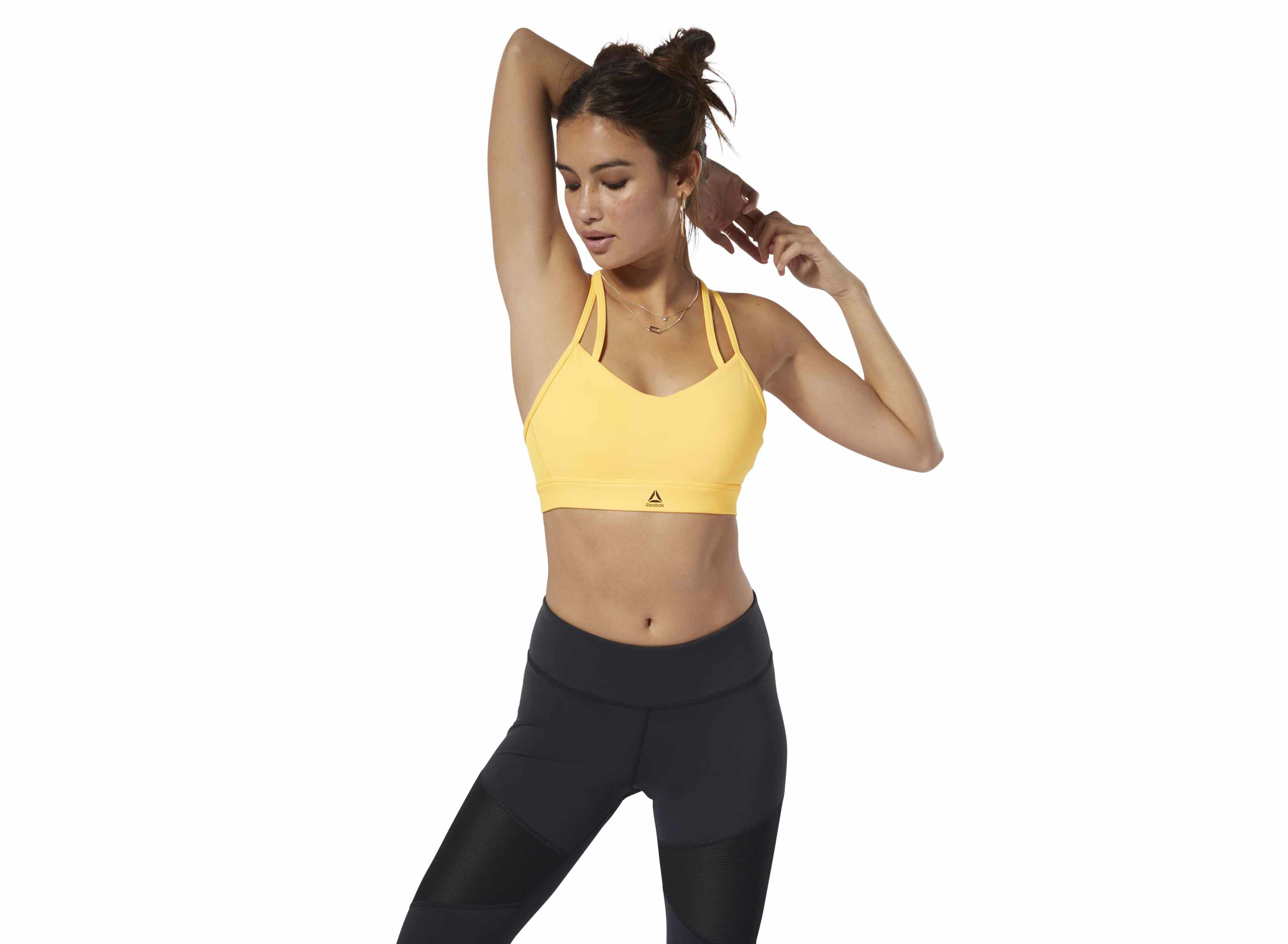 If you're someone who likes having the option of a little extra fullness in your bra, the Hero Racer Padded Bra is perfect for you. This sporty, racer-back cut with removable padding fits comfortably whether you're an A-cup or a D-cup. It's designed for medium and high impact workouts, meaning it'll keep you feeling supported through an all-out circuit.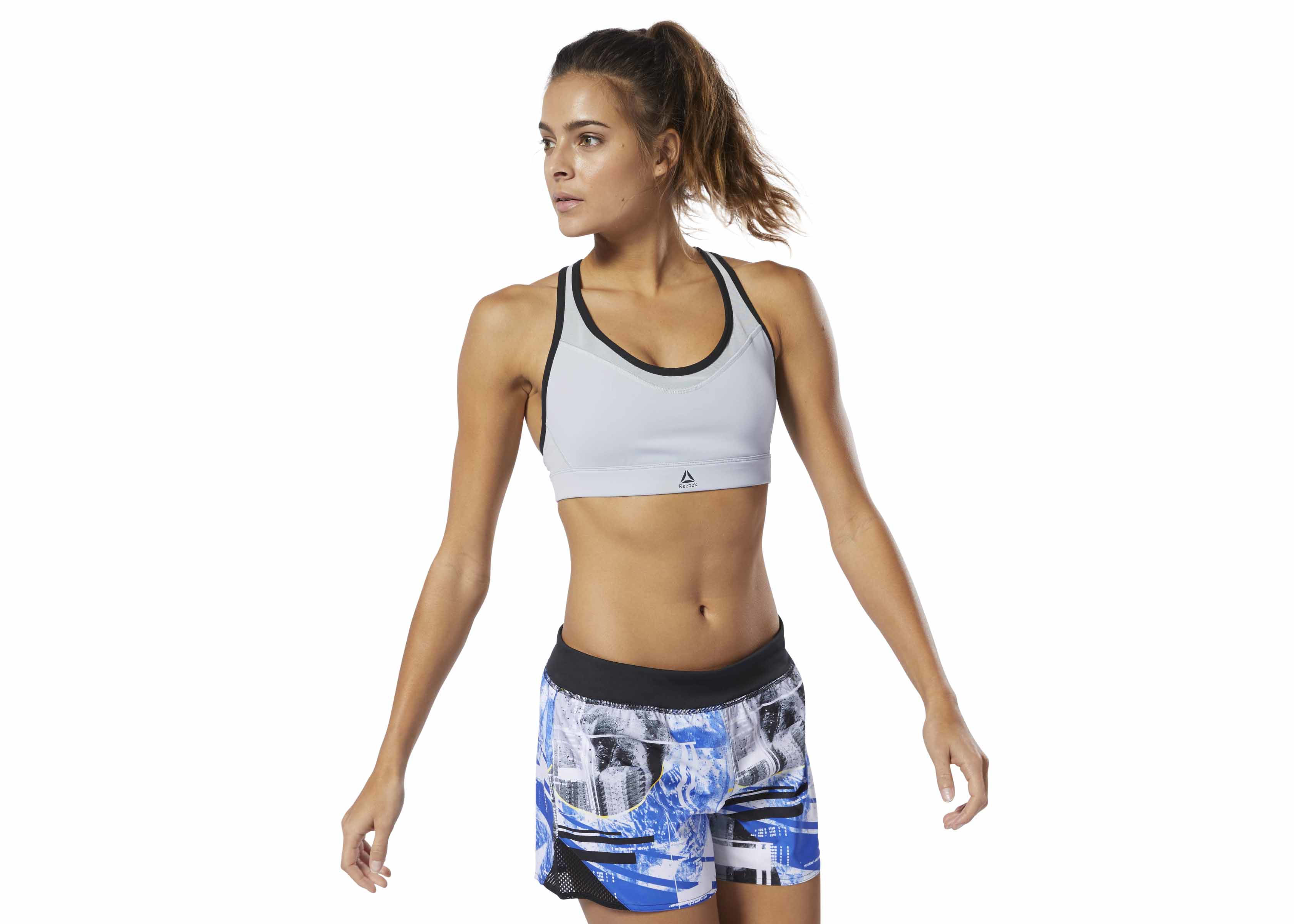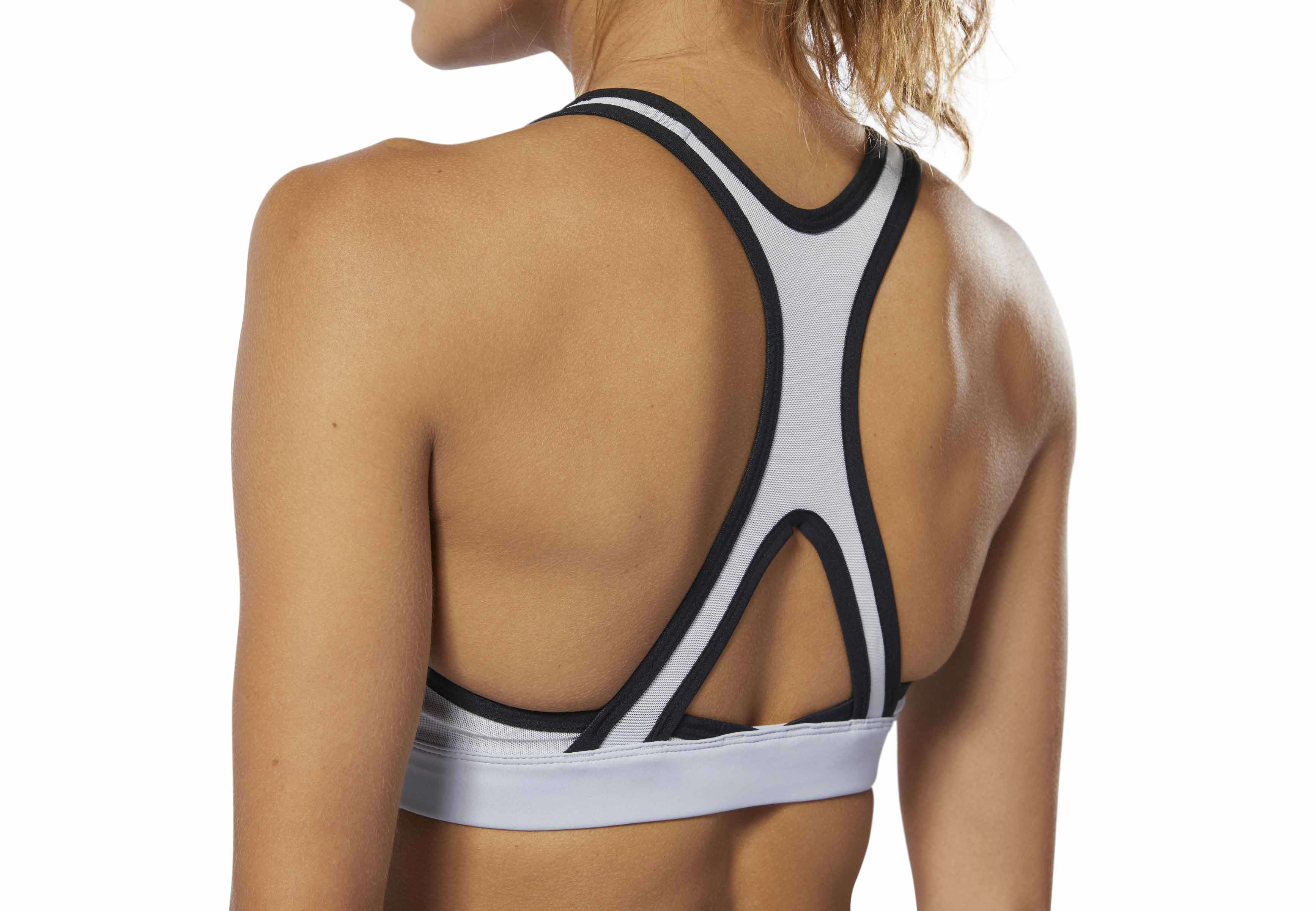 If you like adjustable straps: Hero Power Bra
When it comes to sports bras, we know that one size certainly does not fit all. With adjustable straps and a hook closure in the back, the Hero Power Bra makes it as easy as possible to customize the fit of your sports bra for your body. This customizable, adjustable fit allows the bra to rest exactly where you'd like it to on your back and shoulders. The cups are molded for support and coverage so there's no padding. With high support, this is one of the best high impact sports bra for all workouts, including boxing and HIIT.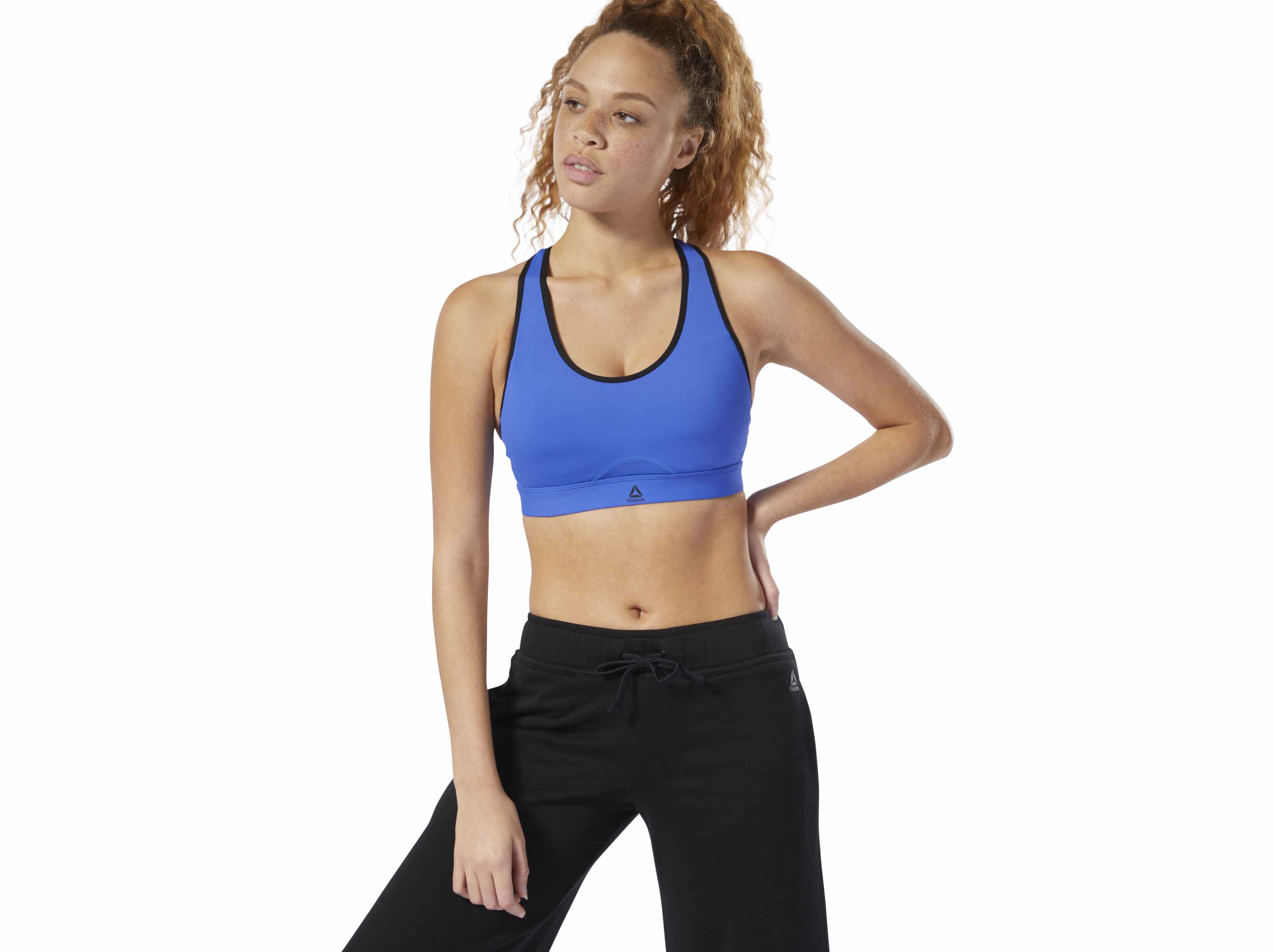 Shop all Reebok sports bras for high impact workouts.