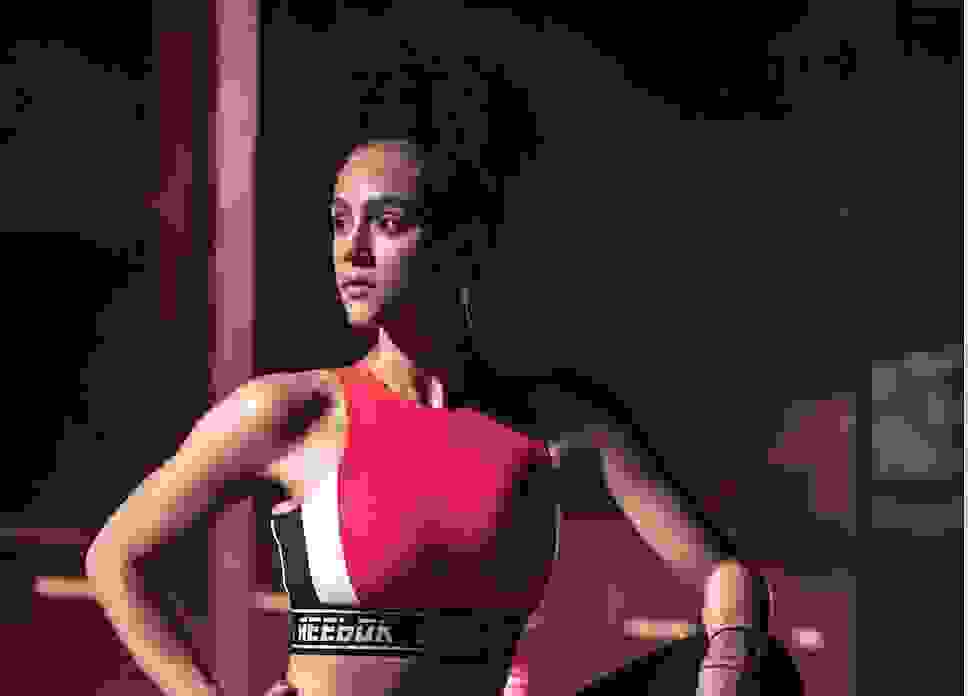 Nathalie Emmanuel's Trainer Shares Exactly How She Prepares For Her Biggest Roles
The most buzzed about premiere of the year is here…but long before Sunday night's show airs, Emmanuel was putting in work to make sure she was at the top of her game. See exactly what she did—and try it for yourself—here.
When you're preparing for anything, whether it's a major meeting at work or your best friend's birthday party, you always want to feel your best. Sometimes that means practicing a presentation over and over, other times it means making sure you have an outfit that makes you feel insanely confident. And part of Nathalie Emmanuel's routine when preparing for any big role in her life is making sure that she feels physically prepared to take on, well, just about anything.
That's where her trainer and Reebok UK ambassador, Tyrone Brennand comes in. Brennand works with Emmanuel to prepare for the big moments, and that kind of commitment is important. "Nathalie is very open minded and dedicated—she makes time for the workouts, and has great potential," he says. "She also always puts 100% in every time we train, even if she's tired from her work schedule."
Of course, it helps that Emmanuel is consistent with her healthy routine all year long. And then to really get hyper focused, the pair gets locked in for a month or two to really fine tune for the occasion. "You have to have a steady pace throughout the year, and then amp it up when you need to," says Brennand. "You should always try to be as healthy and as fit as you can be, without overdoing it. Then when you need to amp it up, amp it up—whether it's a shoot, event, or holiday. If you stay focused and train hard to prepare, you'll see results. It's not feasible to do that the whole year long!"
So how do Emmanuel and Brennand amp it up? With a six day routine that's strategically focused on a mix of cardio and strengthening. He's sharing it below, so you can use it to get ready for your next big moment—just make sure you're giving yourself a good chunk of time, and are really focused. "I usually like between one and three months, depending on my client and deadline," says Brennand. "You have to allow yourself to get into a routine and allow change to happen. Even if you mess up, get back on track, and results will come if you put in hard work."
Check out the plan below.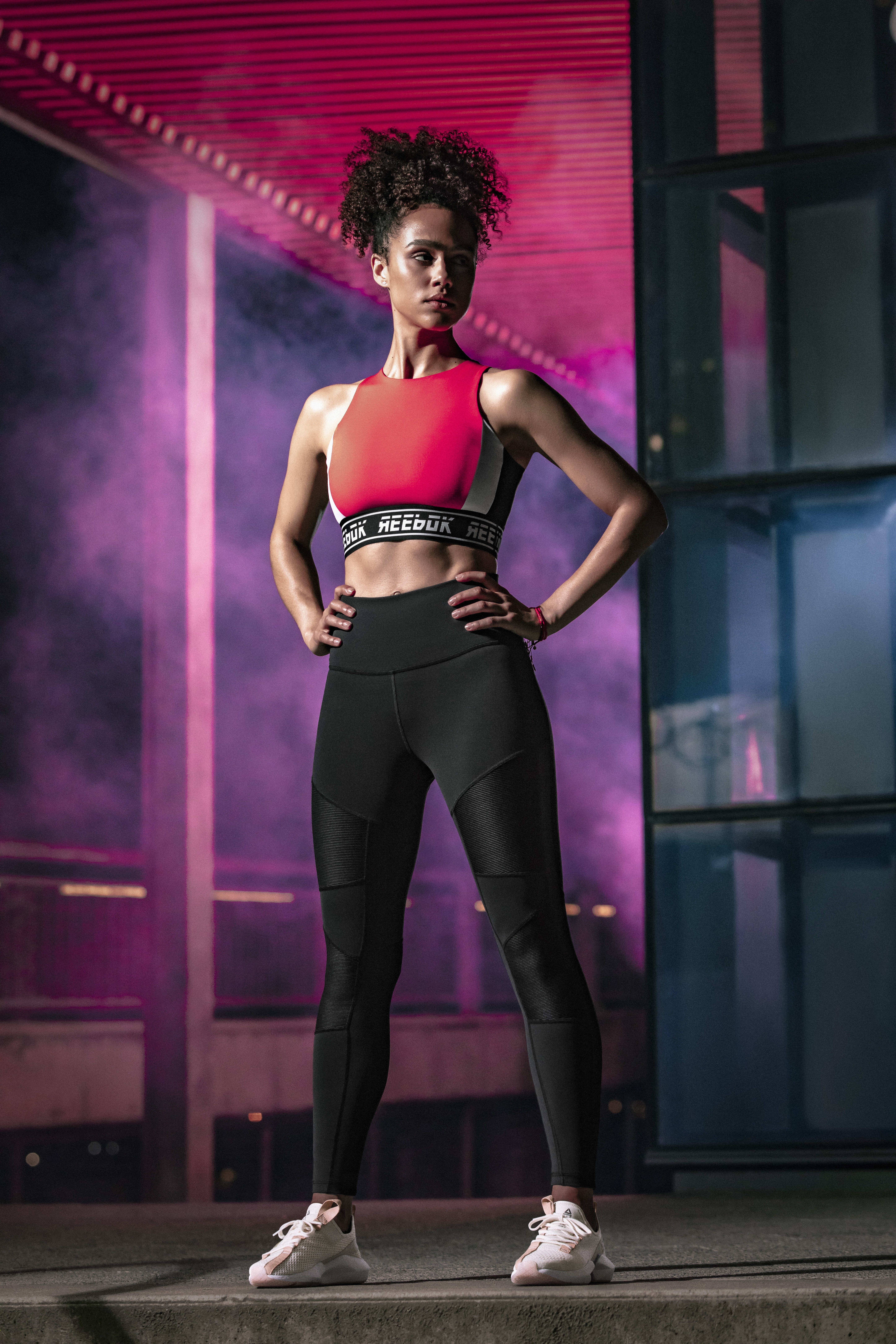 Monday: Boxing Circuits
-Warm-up by running for 10-15 mins
-Boxing circuits. Hit the heavy bag for four minutes.
1 minute of technical punches
1 minute of combinations
1 minute of power punches
1 minutes of straight arm punches
-Full body weight circuit (Do this for 2-3 rounds, swapping with the boxing circuit every four minutes)
1 minute of squat press with dumbbells
1 minute of burpees
1 minute of slam balls
1 minute of jumping rope2-3 rounds
-Finish with ab work like sit ups and leg raises, butterflies and scissors then inversion work, hand stand practice, crow and then stretch work
Tuesday: Upper body
-Warm-up and treadmill work for 15 minutes
-Upper body work. (Repeat this three times, resting for 20 seconds in between)
10-15 reps of press ups (3 sets of 10-15 reps)
10-15 reps of commando press ups on each arm
30 snap jumps
Then plank work (Repeat this three times, resting for 15 seconds in between)
30 seconds of straight arm plank,
30 seconds of elbow planks
30 seconds of side planks
10 Burpees
Finish with a leg circuit (repeat twice):
20 squats
20 alternating lunges.
Wednesday: Cardio
-Warm up for 10 minutes on the Curve Runner
-Then sprint for 10 rounds of 30 second sprints, 30 second jog. Finish with five minute slow run cool down.
-Then run through inversion, hand stands, forearm stand work, crow, headstands, working a lot of core and bodyweight variations
Thursday: Yoga Flow
-Vinyasa yoga flow based upon dynamic, upper body strength, mixing up strength work with flexibility, opening up hips, shoulders and hamstrings, as well as arm, leg, shoulder strength drillsl.
Friday: Legs and Upper body
-Warm up on stepper or on bike 10 minutes
-Bodyweight squats alternating between normal and sumo squats, set of 60 reps.
-10-15 leg press
-15-20 walking lunges
-20 seconds of frog jumps
-10 assisted pull ups, repeat from leg presses for 3 sets.
Saturday: Cardio circuits—complete 3 to 4 round of the below.
-1 minute burpees and with 30 seconds of rest.
-1 minute of jumping squats with 30 seconds of rest
-1 minute of mountain climbers with 30 seconds of rest
-1 minute of press ups with 30 seconds of rest
-1 minute of press ups from knees with 30 seconds of rest
-1 minute of crunches with 30 seconds of rest
-1 minute of bicycles with 30 seconds of rest
Sunday: Rest!
Reebok Unlocked is a loyalty program for those who never stop doing. Learn more and sign up
here
.