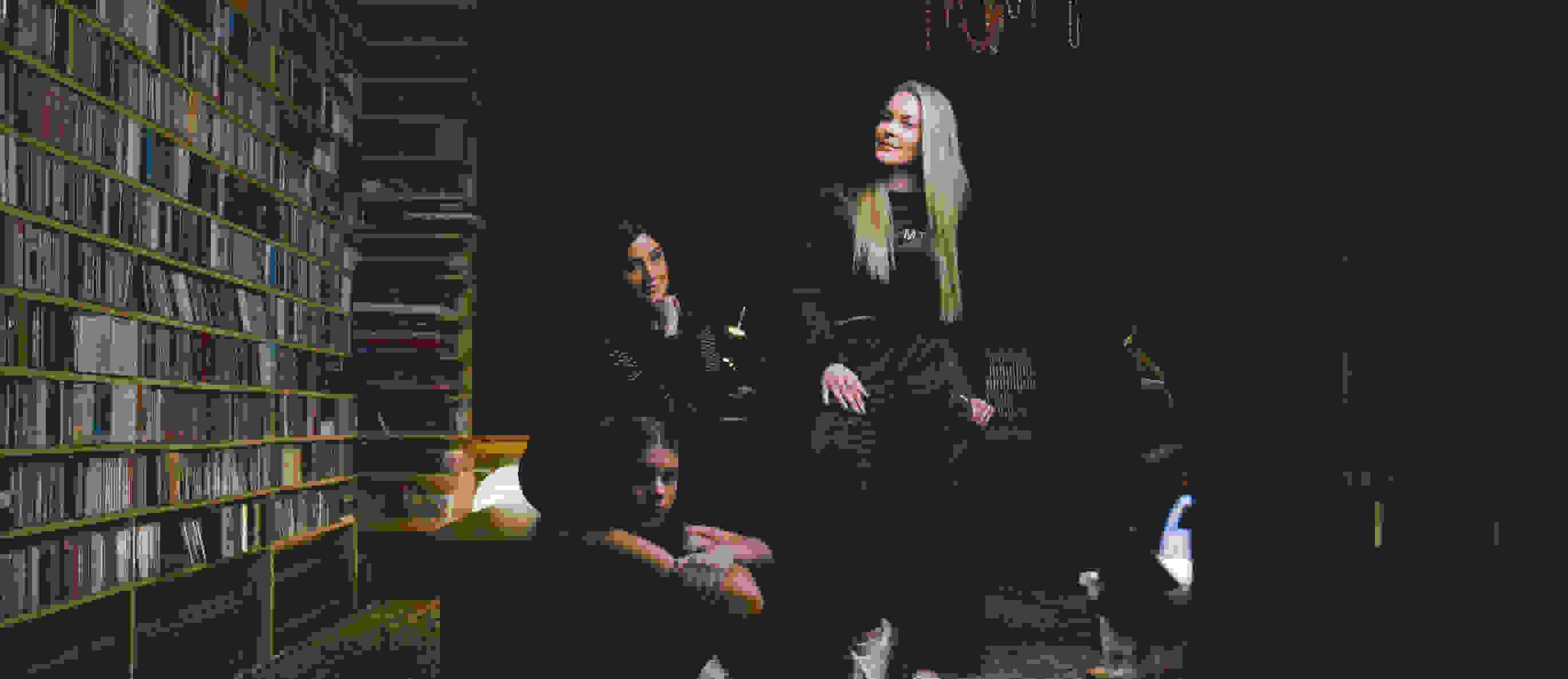 Married to the Mob Continues to Breakdown Streetwear Stereotypes
Founder Leah McSweeney talks her 3:AM collaboration with Reebok Classic, her inspirations and how she's growing her brand.
When you arrive on the
Married To The Mob
website, the newsletter sign-up pop-up greets you with "Hey B****." Right then and there, you know that you've entered a whole new territory.
MTTM is an audacious, women's-only streetwear brand based out of New York City. It began back in 2004 when founder Leah McSweeney decided that she wanted to start her own clothing line. But unlike any other brands at that time, this would be a street inspired line that catered to women. Because why the hell not? McSweeney saw the gap in the marketplace and sought to fill it with unique products and designs that would give women what they'd been looking for.
"At the time I didn't think too much about it. It just seemed naturally like the thing to do since the guys I knew had lines for men and didn't think about making products for women," says McSweeney. "I wanted to make a brand for my group of girlfriends. The guys had enough streetwear to choose from."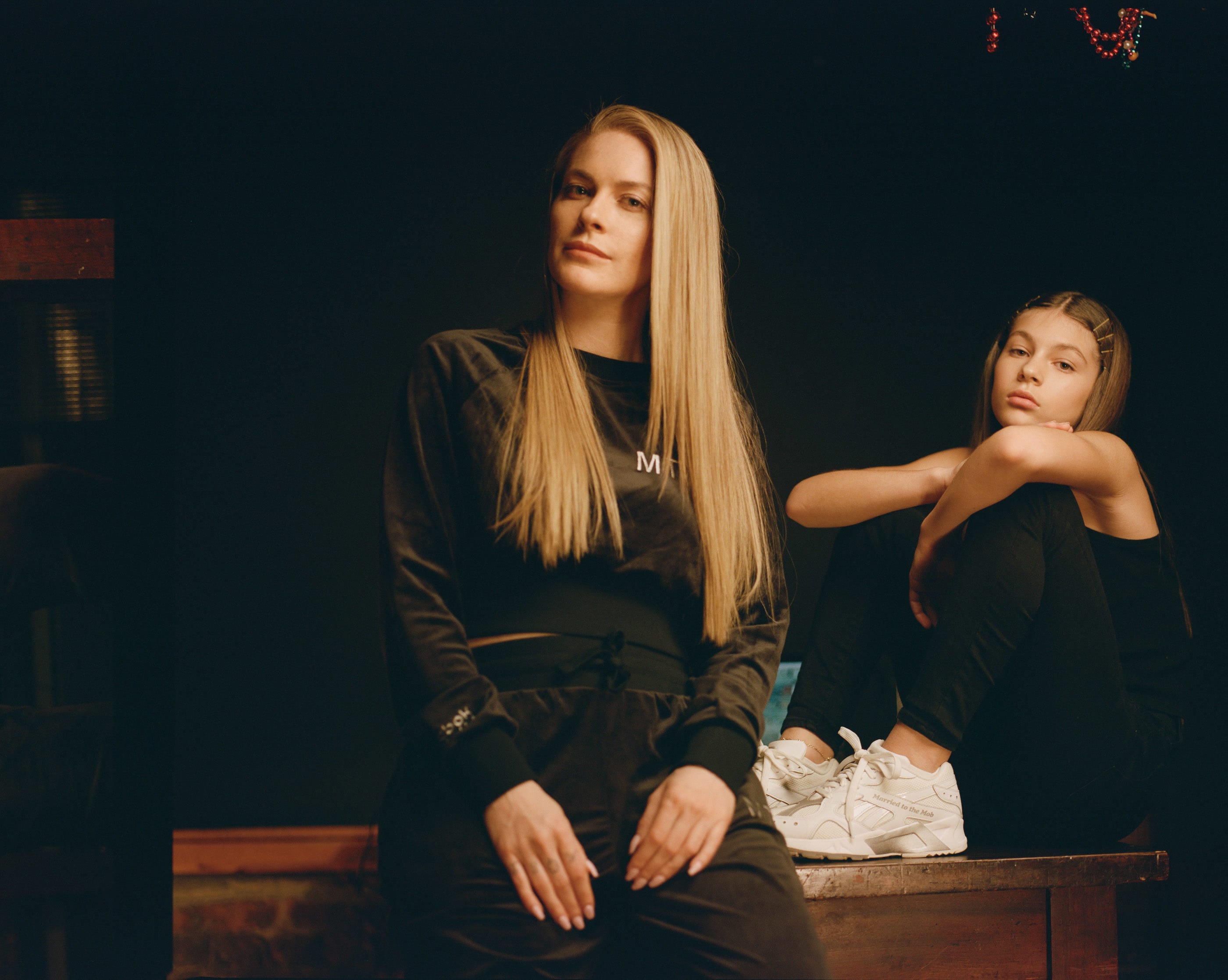 So began Married to the Mob, one of the first streetwear brands pushing what at the time was a novel concept; products designed for women, by women. Having started the business from the ground up in the city that never sleeps, McSweeney certainly has had her fair share of late nights and early morning bouts of creativity over the years, because when lightning strikes, you just go for it.
That's why Reebok Classic and MTTM partnered together for the next iteration of 3:AM. The 3:AM initiative celebrates the time in the early morning hours when the rest of the world is asleep buts creatives are still up getting their best ideas and thriving on the unfiltered focus they get at this time before the sun comes up. A time of the day that exudes limitless energy and artists are inspired to pursue their passions.
Creatives, like McSweeney, are not bound by traditional work schedules, they create when they're inspired. The creative inspirations behind MTTM are fueled by the streets of New York City and the unique place in street culture that it holds.
"I think it's important for women (and men) to express themselves through whatever medium they see fit. Fashion is one of the way I find to express myself because it is the first thing people see when they meet you. Or walk by you. You can tell them a story without saying a word."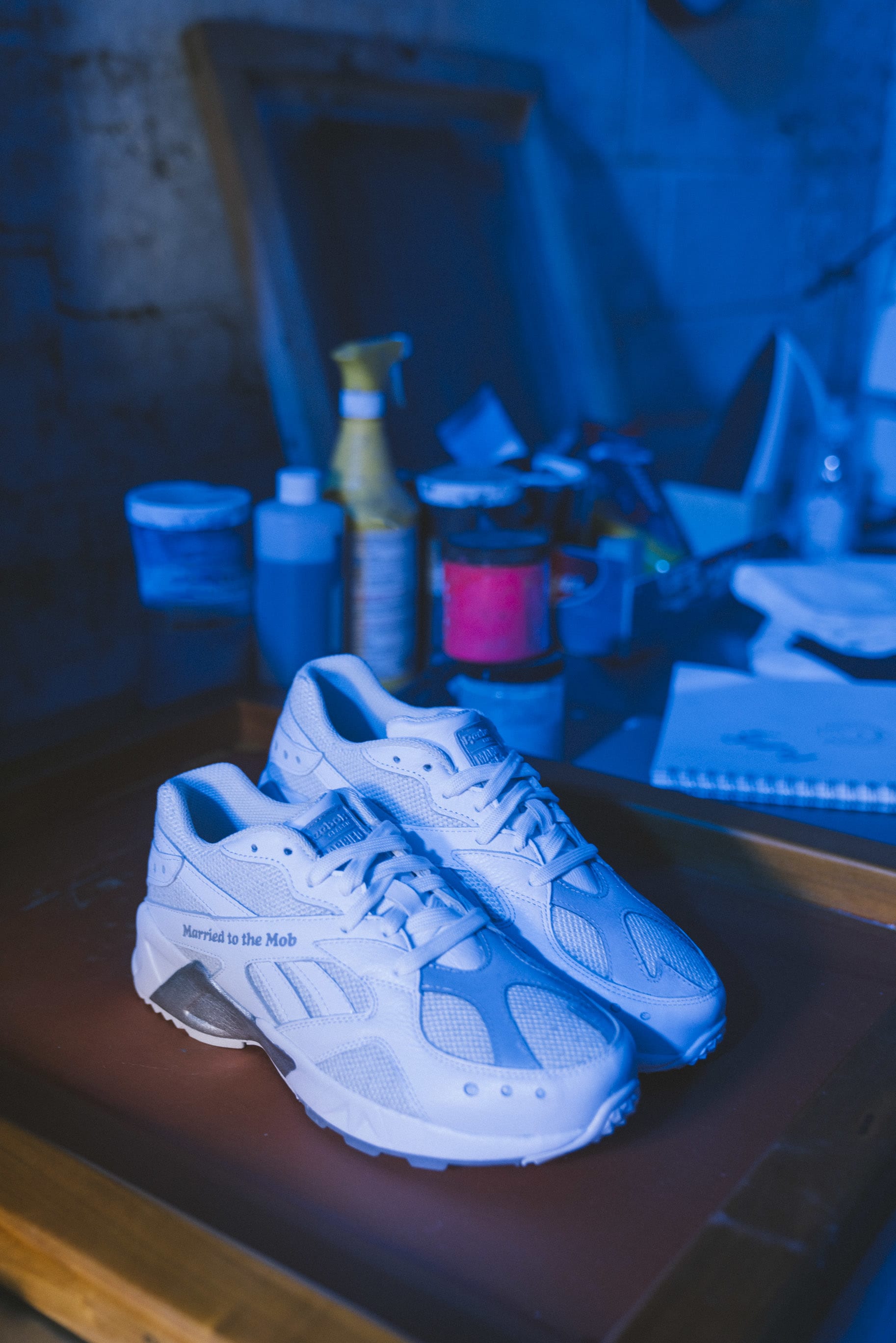 In keeping with the theme of 3:AM, as a busy working mom McSweeney often finds her only time for working out and getting things done is in the after hours. So her collaboration with Reebok's Aztrek silhouette, a 90s retro runner, the sneaker reflects the spirit of that nighttime runner with reflective overlays.
MTTM put women on the front lines and in a male-dominated marketplace have been able to completely disrupt the community in the best way possible to give women representation. MTTM is giving women a loud, authentic voice in the streetwear space and allowing them to own it instead of asking others to make room. McSweeney says part of what sets the company apart is its longevity in the space.
"MTTM has been around 15 years and counting. The companies I have worked with, the projects I have done, I am especially proud of and feel that it is what makes the brand stand alone."
The
MTTM
Instagram biography reads, "Clothing for girls who are never afraid to take the road less traveled. In fact, they see no other option." A true testament to the brand's vision and effortlessly cool way of making women feel included. They're reaching out to those who are going against the grain and are creating consistent, original collections for women seeking out unique streetwear and culture.
Remaining focused on bold and edgy content and using iconic one-liners, it's fourteen years later and MTTM is still killing the game. Referring to their own voice as, "unapologetically feminist" the brand has remained an icon in streetwear as one of the firsts to break up the norm and that dared to do things differently.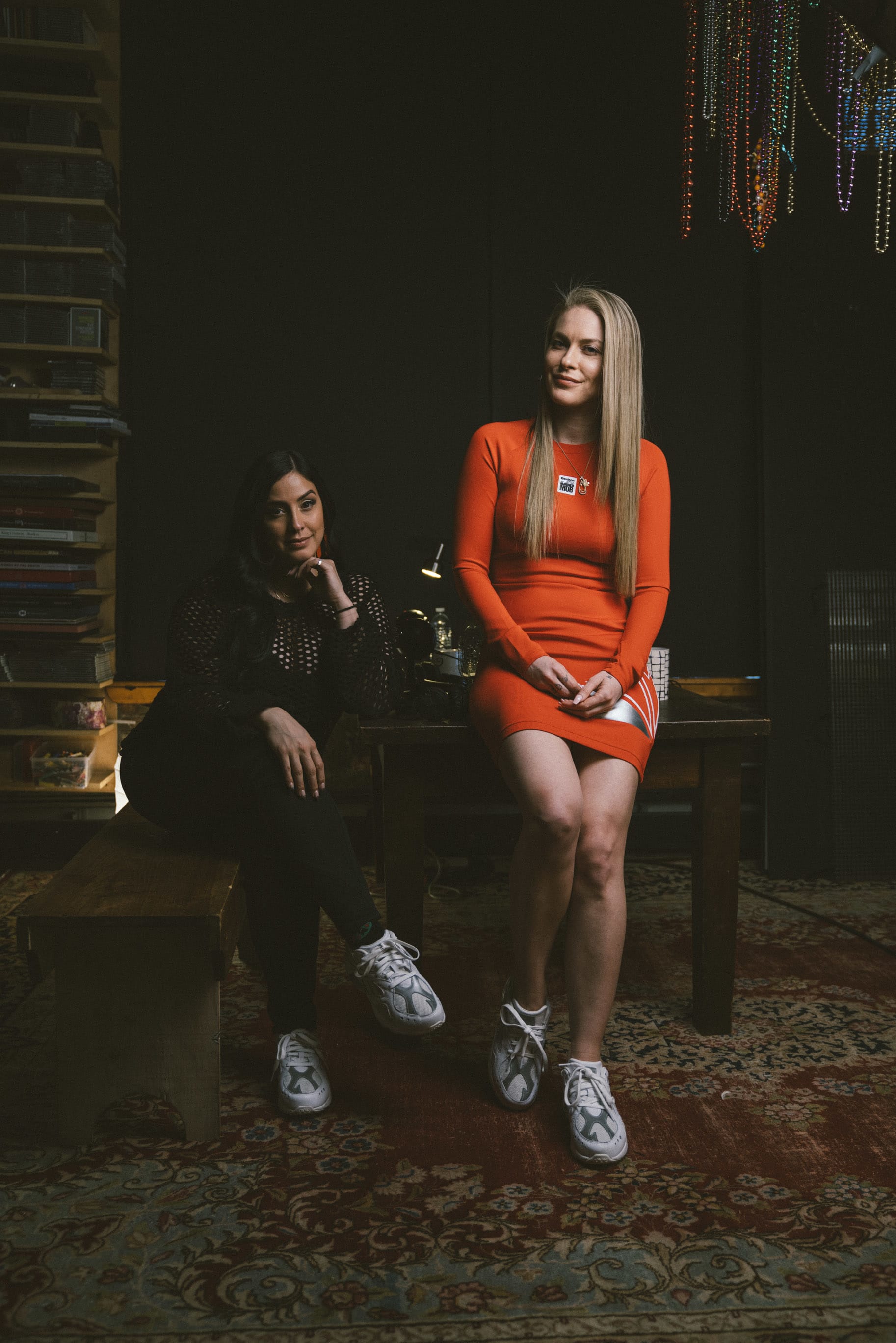 With a worldwide following, McSweeney has established herself as an industry icon. With McSweeney leading the charge with power and purpose the brand continues to flourish. She went through all the hustle and grind you need to when starting a brand from scratch. From screen printing tee shirts in her house to now, McSweeney's empire just continues to grow. She's even started a podcast called Improper Etiquette with her friend Laura Stylez of Hot 97 talking love, relationships and interviewing strong women in music, fashion and business. The podcast broadens the conversation McSweeney helped started fourteen years ago and brings it to a new medium.
As for how she'd like to see the women's streetwear space continue to evolve in the next few years, McSweeney has one simple request.
"I want the women in this industry get as paid like the guys. That's all I want to see."
The MTTM site claims that the brand is, "The embodiment of the intersection of feminine and feminist," a powerful position to claim and one McSweeney doesn't take lightly.
For more on the 3:AM x Married To The Mob collection
click here
.