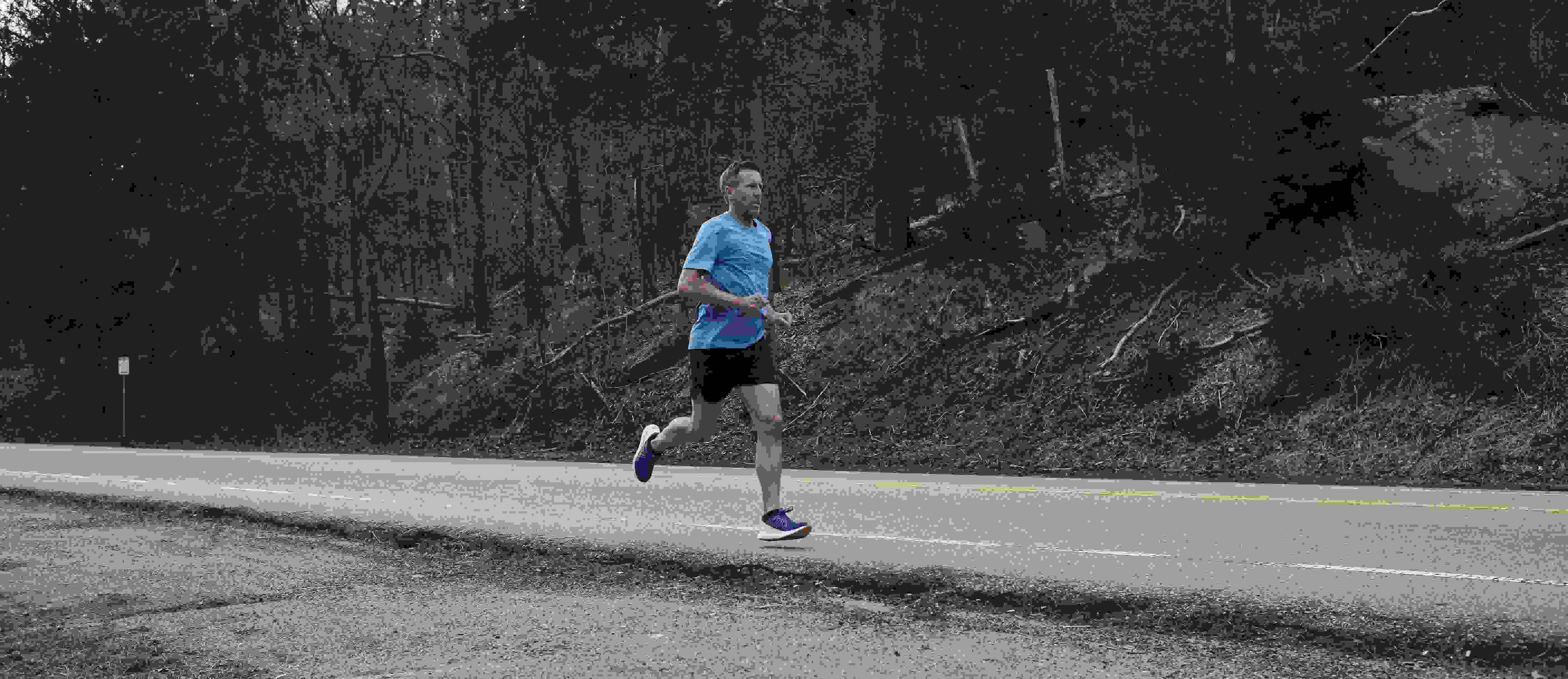 Your Perfect Ragnar Relay Training Plan: Build Your Base
How do you even start preparing for a race that takes place over two days and 200 miles? Chris Hinshaw is coaching you through the first four weeks, regardless of how much you've been running.
Ok first-time Ragnarians, listen up! If you're going to take on your first Ragnar relay, there are a few things you need to know and prepare for. Well, there are more than a few, if we're being honest, but we can't help you prepare for the van-living and sleeplessness that come with one of the most memorable weekends imaginable. But for the running part, we've got you covered. Running expert Chris Hinshaw has prepared a 16-week Ragnar training plan that's meant for the recreational runner so that you can be in tip top shape come race day.
This first 4-week section was designed specifically for you—the rookies!—so that you can get some of the basics and practice under your belt before taking on blocks 1, 2 and 3 of the plan. This training is crucial because let's face it, you're running miles and miles, overnight, over two days. There needs to be a diligent plan in place so you can achieve your goals and show up for your team in the best way.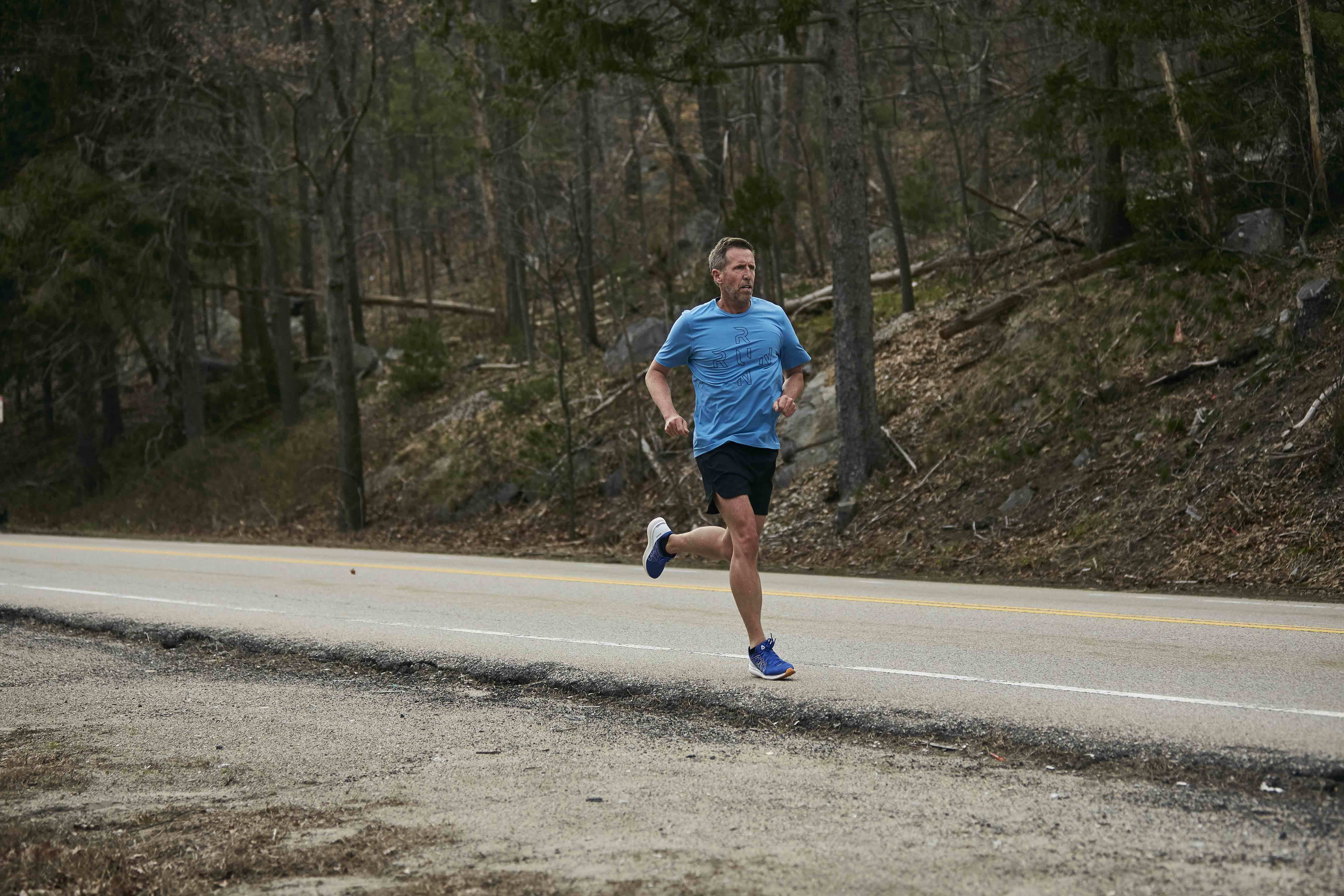 "It's really important for people to have a plan because without that plan, there's no accountability to it," says Hinshaw. "There's no guidance, there's no direction, there's no purpose. What I love about this plan is that it actually develops all aspects of what you'll see in the event."
Hinshaw says that for first-timers the key is recognizing the difficulty of what you're trying to achieve and pacing yourself.
"The key thing for a Ragnar is recognizing it's a long event. It's a lot of excitement at the start and it's very hard to control that intensity so remember that you have three legs and the hardest portion is not going to happen until you start that third leg."
Now go get started on your plan and get to running!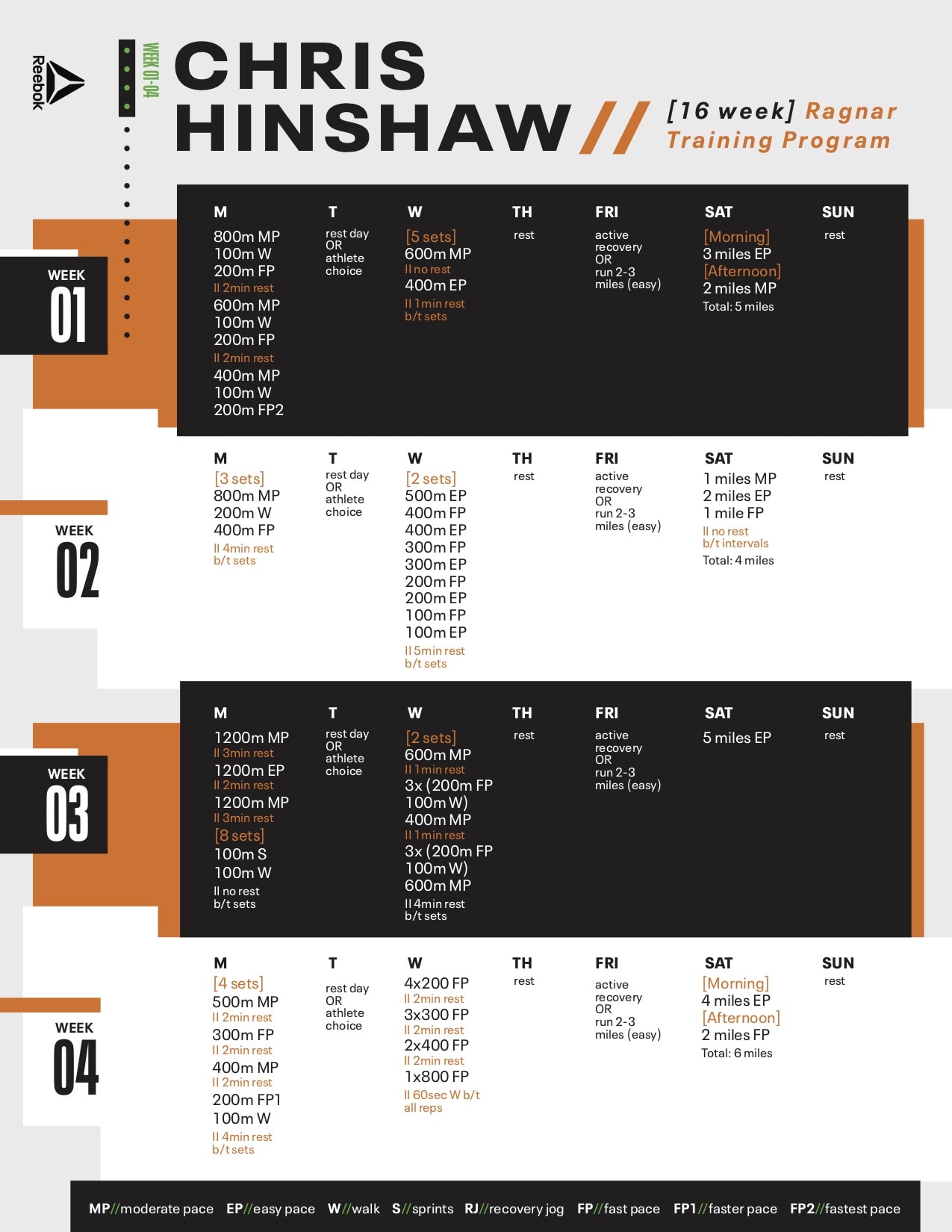 Hinshaw is wearing Reebok Forever Floatride Energy.