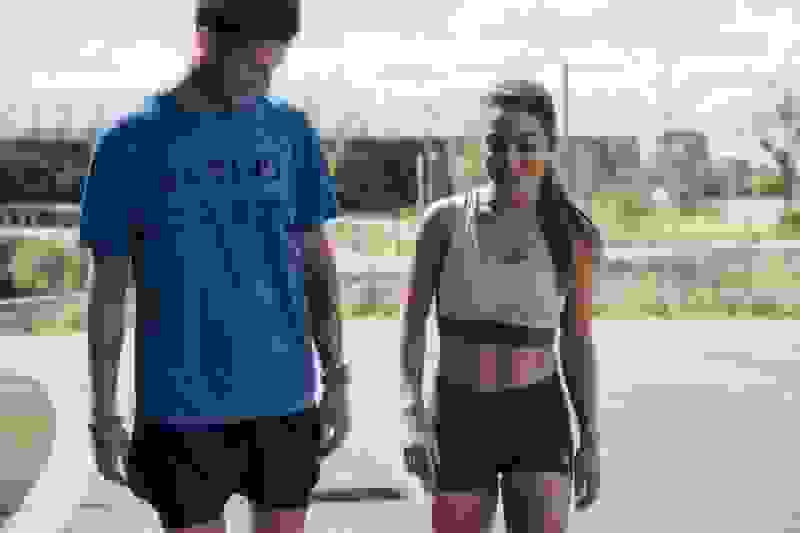 The Best Walking Shoes For Women
Comfort is key, and there is no shortage of options.
Let's face it: If you're in the market for new walking sneakers, you want a pair that can really walk the walk—and go the distance from running errands to running around an amusement park all day. Well you're in luck: Reebok has always had a suite of some of the best high-performing women's walking shoes, but these upgraded options deliver something for everyone, whether you're simply walking around the neighborhood, commuting to work, or logging miles on the track. Or all three!Isn't it the best when you find a workout workhorse?
The most important thing about walking shoes has always been comfort—you want something that's as supportive as you need it to be, without causing any irritation over your ankles, toe box, or on the bottom of your feet. If you're spending a lot of your day on your feet, you don't want to have to worry about it, right? There's nothing that cues up the dread like knowing that your feet are going to ache. But second to how they feel is how they look—because nothing can make you uncomfortable faster than not feeling confident in your outfit. But you've come to the right place: at Reebok, we don't believe in sacrificing your style to make sure your feet feel good. You can get both priorities in one shoe—or in many shoes, as the case may be.
When it comes to getting a versatile and durable pair of shoes that can keep up with your busy lifestyle, without sacrificing style in the process, we've got you covered. Heck, you might even want a few, just to make sure you've got options. These five shoes are some of the best, and your feet will thank you.
These sleek slip-ons might just be the best walking shoes for you. The slip-on construction and knit upper of this walking shoe will help you easily transition from one activity to another by providing you with a flexible fit as it conforms to your foot. You'll feel light on your feet with air-cushioned comfort as the DMX cushioning moves air back and forth across your foot with each step. The durable rubber outsole of these women's walking shoes will provide you with the extra grip you need during your walk. If you want a walking shoe that feels like a glove on your feet and supports you throughout your walk, this is the best walking shoe for you.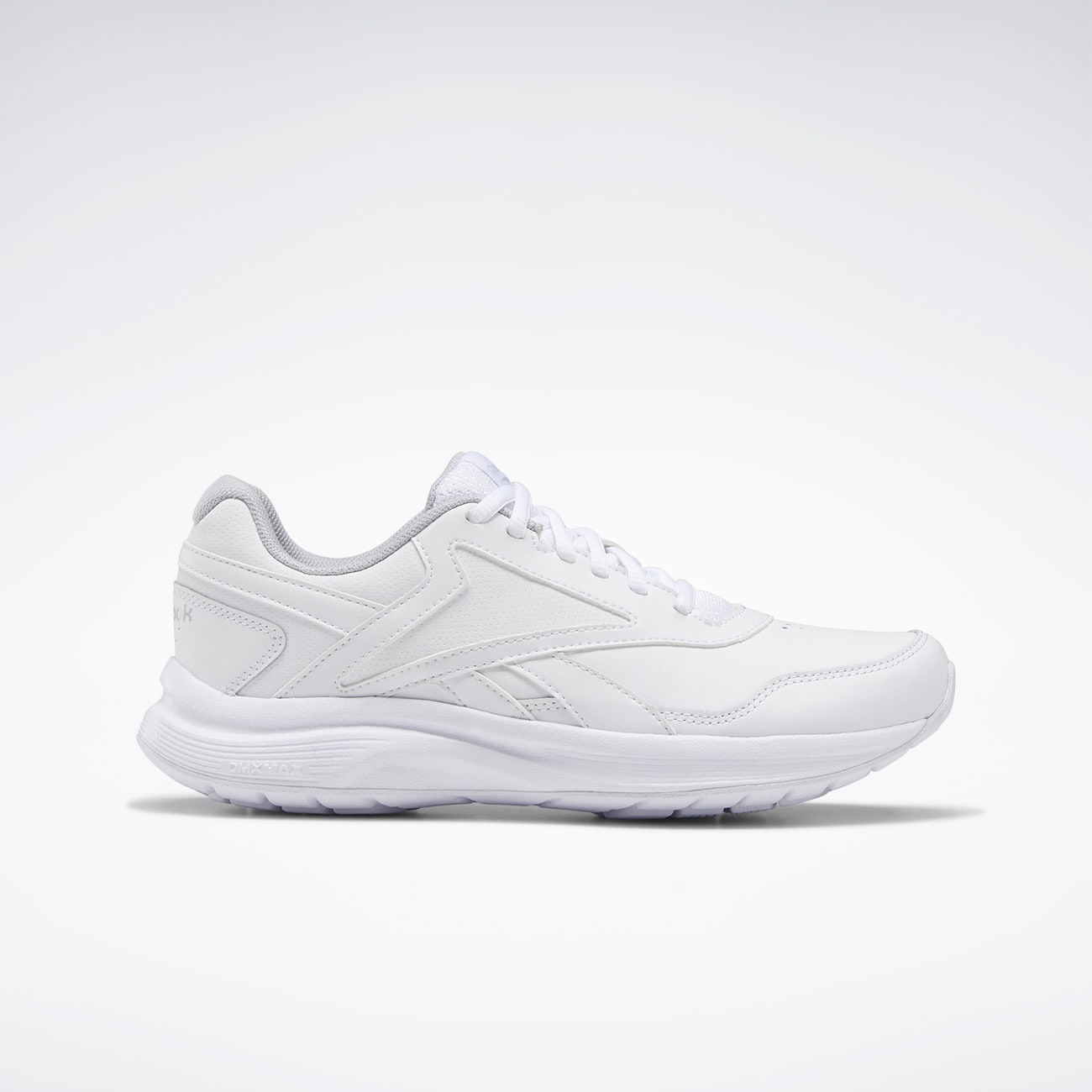 Constructed with Reebok's DMX cushioning system that allows air to easily move between your heel and toes and back again with every step you take, you'll feel like you're walking on air when you lace up. The MemoryTech foam in this women's shoe provides that additional comfort and cushioning you are looking for. The high quality of the leather and textile upper of this walking shoe will give you a supportive fit while also helping the shoe to stay clean. The rubber outsole of this walking shoe for women provides the durability and grip you need for just about any type of walk.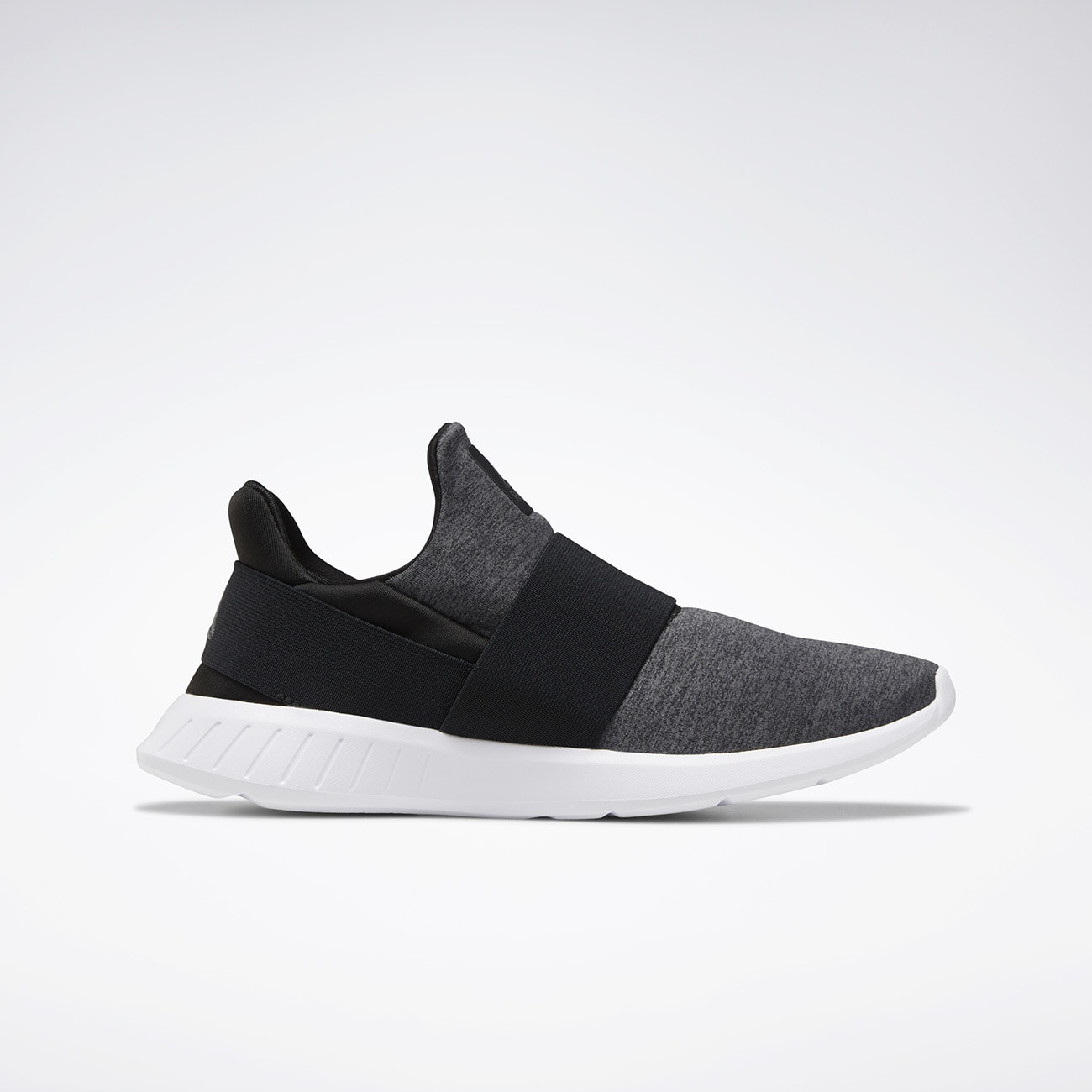 There's no denying these shoes will make you want to get out and get walking. The ease of the slip-on style will ensure you will be ready to go. The durable mesh upper provides optimal lightweight breathability for any level of walk. These super lightweight women's walking shoes have an EVA foam midsole that will give you extra soft cushioning comfort to help you go the distance. Not only are these shoes great for walking, but they won't weigh you down.
IF YOU'RE IN SEARCH OF A WALKING SHOE THAT GOES WITH ANY OUTFIT: REEBOK RUNAROUND WOMEN'S SHOES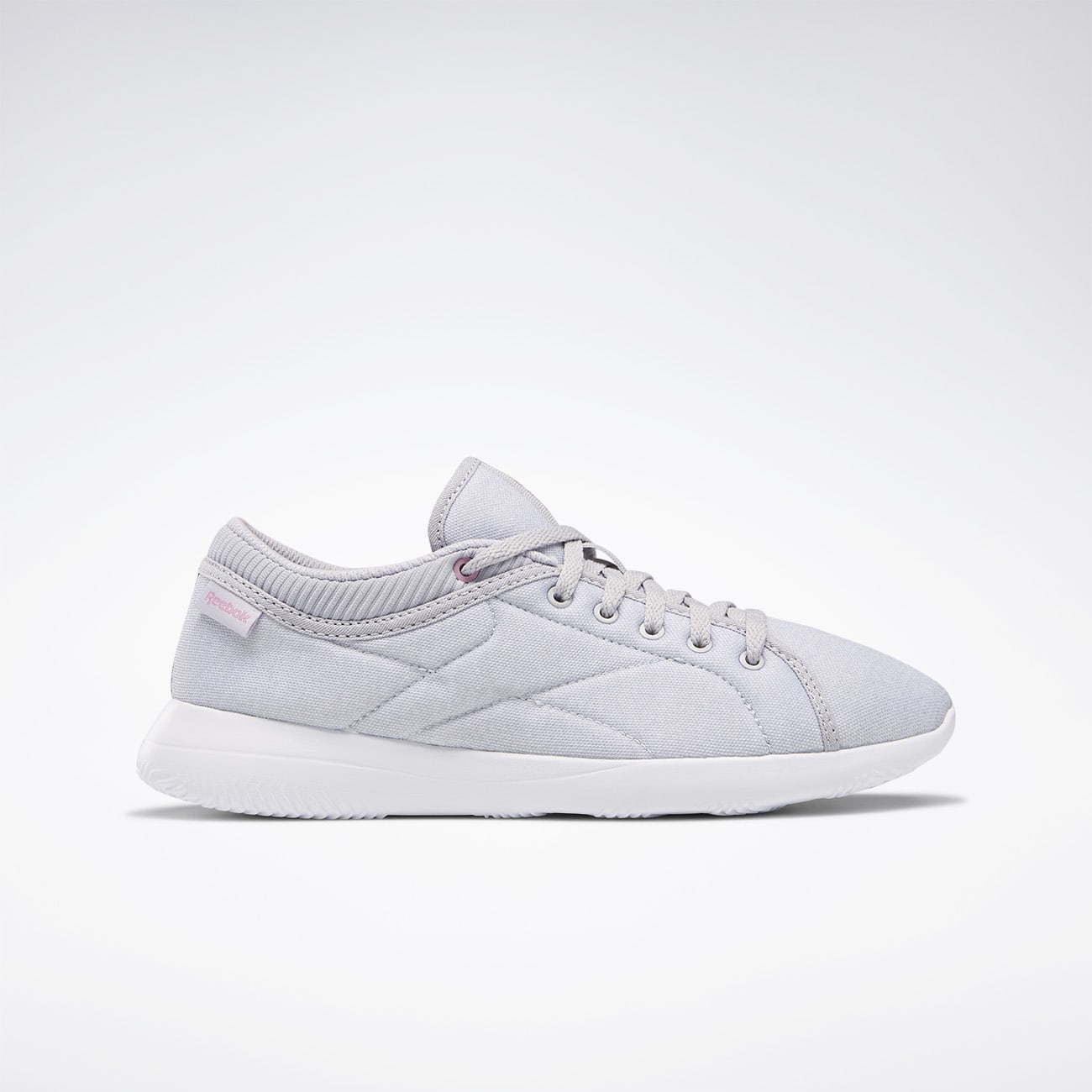 Whether you're looking for everyday comfort or a classic style, this shoe ticks both those boxes. These walking shoes for women look and feel like they are hugging your feet. The lightweight foam build adds an extra cushiony feel with every step of your walk. With the sturdy construction that provides an optimal fit and a soft, cozy feel, you'll be ready for any activity in these shoes. And, if adding some flair to your outfit is important, the versatility of color options available also means these shoes pair great with any walking outfit or jeans.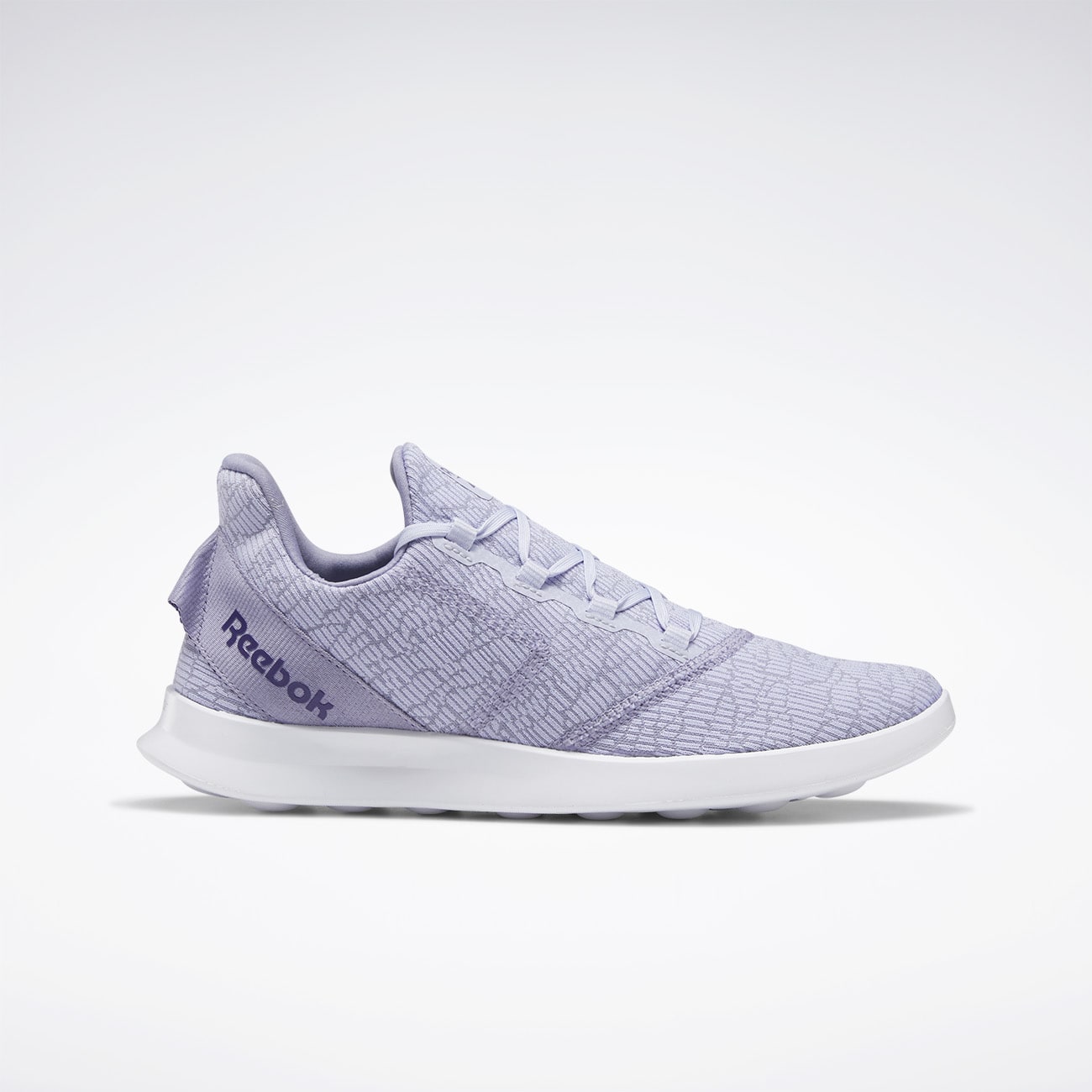 This women's shoe is a key foundation for effortless day-to-night style. Every stride you take will be cushioned by the DMX technology embedded within the sockliner providing that extra comfort. The EVA midsole provides additional lightweight cushioning that will help you walk with ease, and there's also a heel strap for extra support. Not only will your feet be comfortable in these walking shoes, but you can be confident that they'll hold up all day long. You'll really want to walk that extra mile in these women's walking shoes.
If you want to a walking shoe that pairs well with everything:

Classic Harman Run Walking Shoe
We get it. Sometimes women want to squeeze in some fitness—without making it obvious that they're pounding the pavement in between meetings or appointments. And these very on-trend classics hit the mark. A throwback to the '80s that are still trending today, Classic Harman Run sneakers look so good that people won't even know you're wearing walking shoes. And even though they're trendy, they don't go light on function: the low-cut design delivers easy, all-day comfort.
If you're a fan of the Classic silhouettes (and we know you are), these are a great option to have in your closet for those long days that require a bit more support than your typical fashion sneaker. They're endlessly wearable, while also being a supremely walkable sneaker—not always an easy feat!