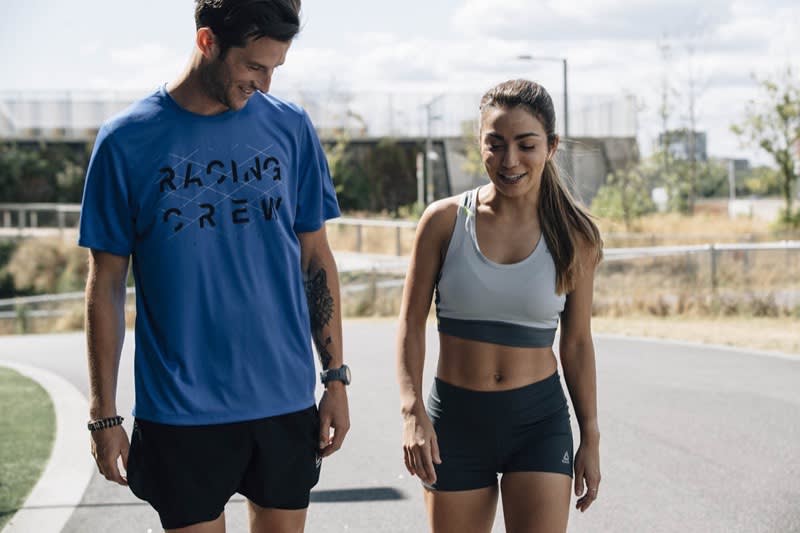 The Best Walking Shoes For Women
Comfort is key, and there is no shortage of options.
Let's face it: If you're in the market for new walking sneakers, you want a pair that can really walk the walk—and go the distance from running errands to running around an amusement park all day. Well you're in luck: Reebok has always had a suite of  some of the best high-performing women's walking shoes, but these upgraded options deliver something for everyone, whether you're simply walking around the neighborhood, commuting to work, or logging miles on the track. Or all three!Isn't it the best when you find a workout workhorse?
The most important thing about walking shoes has always been comfort—you want something that's as supportive as you need it to be, without causing any irritation over your ankles, toe box, or on the bottom of your feet. If you're spending a lot of your day on your feet, you don't want to have to worry about it, right? There's nothing that cues up the dread like knowing that your feet are going to ache. But second to how they feel is how they look—because nothing can make you uncomfortable faster than not feeling confident in your outfit. But you've come to the right place: at Reebok, we don't believe in sacrificing your style to make sure your feet feel good. You can get both priorities in one shoe—or in many shoes, as the case may be.
When it comes to getting a versatile and durable pair of shoes that can keep up with your busy lifestyle, without sacrificing style in the process, we've got you covered. Heck, you might even want a few, just to make sure you've got options. These five shoes  are some of the best, and your feet will thank you.  
If you want a sneaker that's heavy on style: 

Sole Fury

 Walking Shoe
Style clearly meets function with Sole Fury. This versatile walking sneaker can take you from the office or running errands to an after-work power walk or jog. And the asymmetrical lacing system takes the style up a notch while also providing you with a snug fit.
If you don't consider yourself any old sneaker wearer, then the Sole Fury is for you—it's stylish enough to make it clear that you care about your outfit, and comes in a wide array of colors so that you can find the option that best works with your wardrobe. Just be prepared for people to ask you where you got them... (Runs small, size up a half size.)
If you're a road-warrior who travels a lot:  Ever Road DMX  Walking Shoe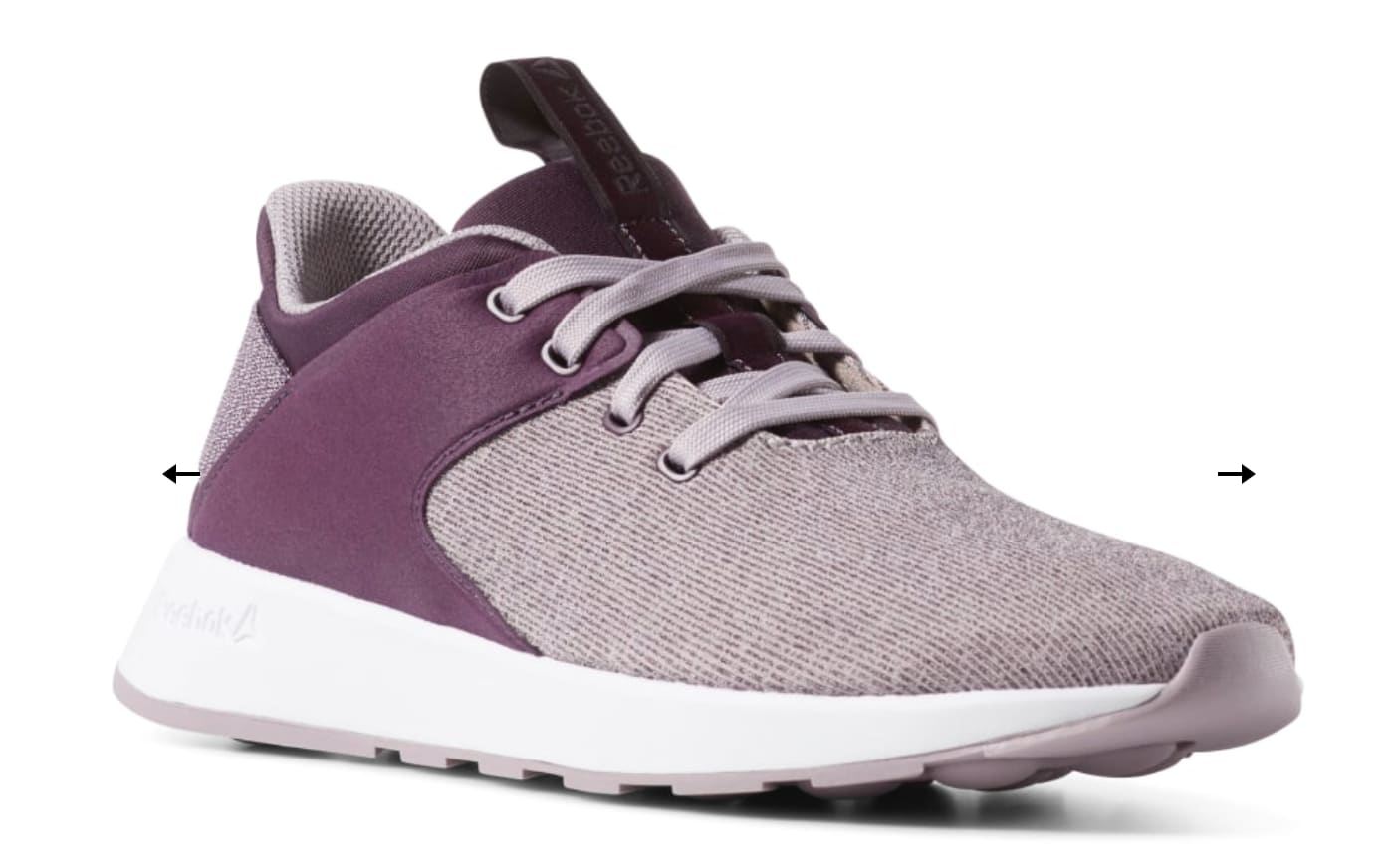 As its name implies, Ever Road can truly be an all-day, everyday shoe no matter where life takes you. If you're constantly on the move jetting through airports or have a job that requires you to be on your feet all day, these are a winner. Their sleek lines and go-with-anything colors make them a walking sneaker you'll actually want to be caught in. Plus, Ever Road's DMX technology moves air when you step for maximum all day comfort. They're also light and packable, so if you're constantly trying to get the most out of your carry-on, this is a great option for you because it'll look good with your capsule packed wardrobe, as well as your leggings on travel days.
If you want women's walking shoes that double as runners: 

Endless Road

 Walking Shoe
Sometimes you want to a walk. Sometimes you want to run. And if you want a pair  of shoes that can do both, Endless Road checks both boxes. These workout-ready sneakers mean you're always prepared for the gym (no excuses!), so go from running errands to actually running without having to switch up your gear. And thanks to their memory tech sockliner, which provides bonus cushioning, you'll have no foot complaints as you rack up miles. As women on the go, you can thank us later.
If you're a more casual walker, then that works too—the technology in Endless Road works perfectly well if morning loops around your neighborhood are more your speed. 
If you want to a walking shoe that pairs well with everything: 

Classic Harman Run Walking Shoe 
We get it. Sometimes  women want to squeeze in some fitness—without making it obvious that they're pounding the pavement in between meetings or appointments. And these very on-trend classics hit the mark. A throwback to the '80s that are still trending today, Classic Harman Run sneakers look so good that people won't even know you're wearing walking shoes. And even though they're trendy, they don't go light on function: the low-cut design delivers easy, all-day comfort. 
If you're a fan of the Classic silhouettes (and we know you are), these are a great option to have in your closet for those long days that require a bit more support than your typical fashion sneaker. They're endlessly wearable, while also being a supremely walkable sneaker—not always an easy feat!
If you need walking shoes that fit a wider foot: 

Walk Ultra 6 DMX Max D Walking Shoe
It's no secret that there are running shoes that are made to maximize your PRs and keep your body aligned and comfortable as you log miles. And then there are trainers mean t to support the back and forth wear and tear that can come from bending, squatting, and jumping in different exercises. So it should come as no surprise that there are also really, really good walking shoes, meant to support your stride and gait as you stroll. And that's what the Walk Ultra is.
Coming in on the heels of the dad sneaker trend, the Walk Ultra 6's deliver max support because they were designed specifically to make walking a breeze. We're not kidding, either. The DMX Max technology allows for more air transfer under your feet and extra cushioning. Added perk: These walking sneakers are made exclusively in wide fit, accommodating a wider toe box so you no longer have to deal with squished toes. These shoes are so comfortable, you're going to want to snag a pair for just about everyone you know. Just make sure to style them with more of a legging or a jogger than a jean—you want to balance the bulky feel of the sneaker with something a bit more streamlined on top.