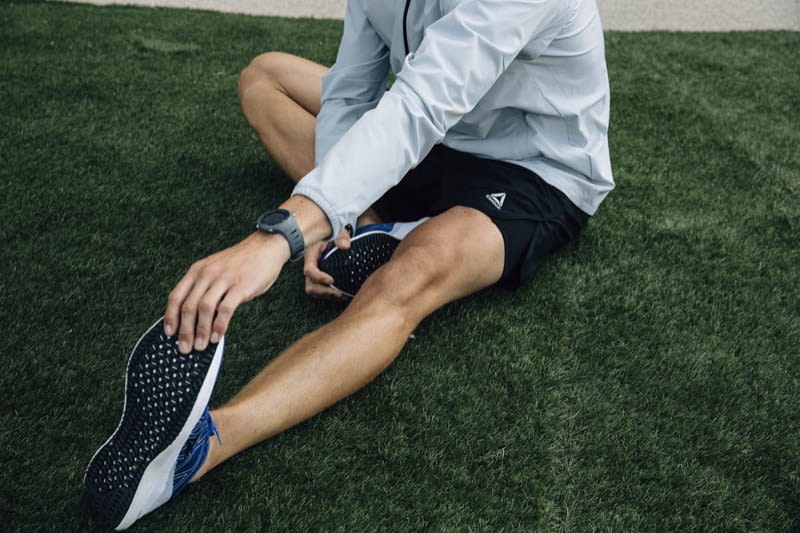 The Best Walking Shoes For Men
It doesn't matter whether you're putting in one mile or ten—we've got your covered with shoes that will stay comfortable.
Ready to hit the road? We've got you covered. Whether you're trying to walk more, heading on a summer vacation that will keep you on your feet, or tend to need a comfortable option at work all day, Reebok has an impressive line-up of men's walking shoes that can help you reach your goals—and look good while you're doing it.
And don't go falling into the misconception that a walking shoe can't be just as stylish as your work shoes. Reebok's selection varies from completely classic to chunky and stylish to fashion-forward and cool. From all-terrain walking sneakers to shoes that can last when you're ready to pick up the pace, these 5 options are the best in our men's category. Lace up any of these based on your needs, and you'll be racking up the miles in no time.
If you're not willing to sacrifice any style for the sake of comfort: 

Sole Fury

 

Walking Shoe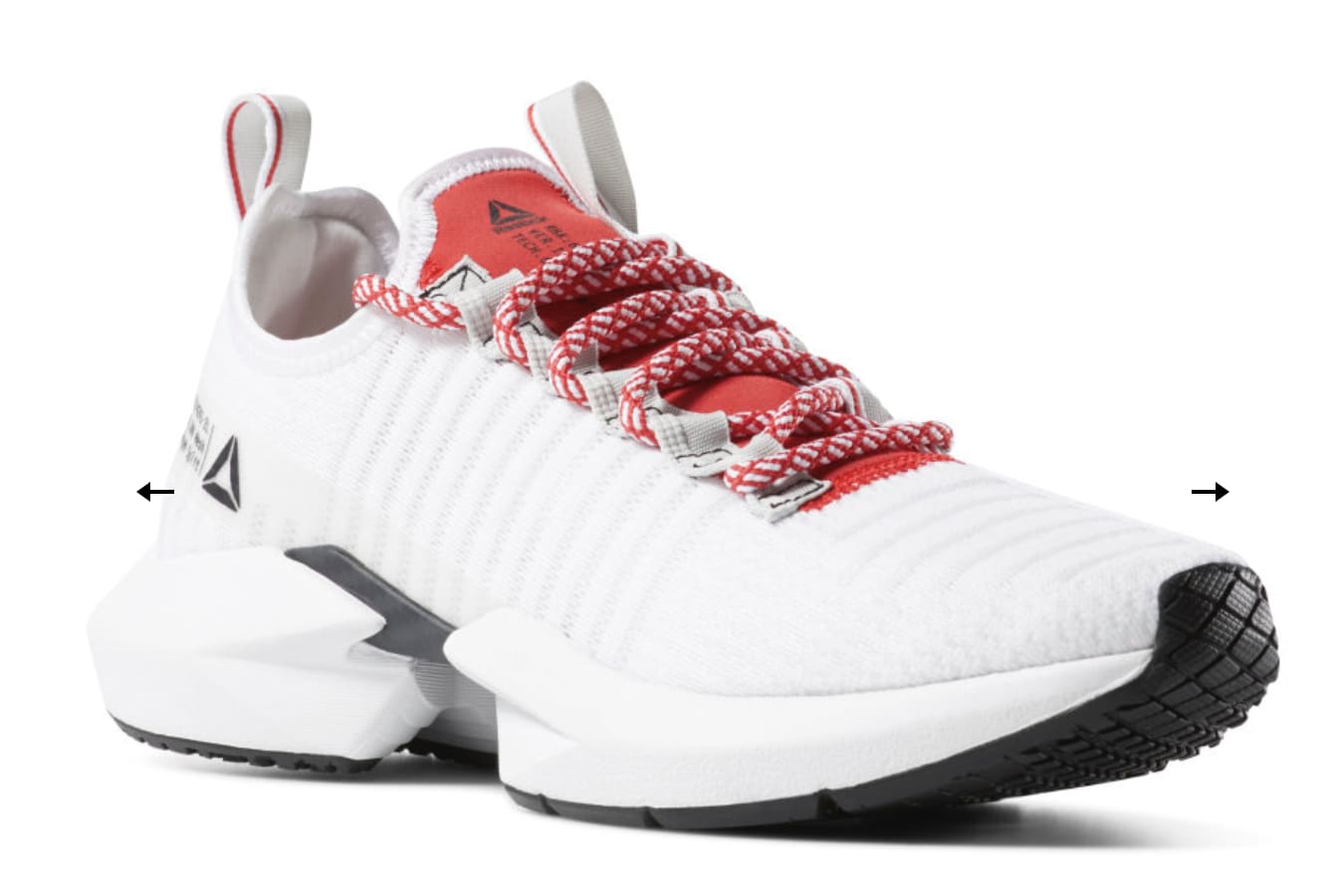 Repeat after me: just because you want a comfortable walking sneaker doesn't mean that you're not trying to express yourself! Listen, we're no strange to the white leather sneaker. We love to sing its praises for its versatility, classic style, and ultimate wearability. But just because you own a perfect white sneaker doesn't mean you should be resting on your laurels, and not mixing it up.
Enter the Sole Fury. The shoe brings together a killer combo: It's both a fashionable walking sneaker and a performance gym shoe in one—and by far the most stylist shoe on this list. The asymmetrical lacing system provides a stylishly woven snug fit while the breathable mesh upper area delivers ventilated comfort each step of the way. It's also in colors that range from alternating and bold, with a little bit of everything, to 100% classic and fresh and clean. Consider it the choose-your-own adventure walking sneaker—however you want to wear it, there's an option for you. (Runs small, size up a half size.)
If you're thinking about getting into the 5k game (or maybe your coworkers already signed you up…):
Endless Road
Walking Shoe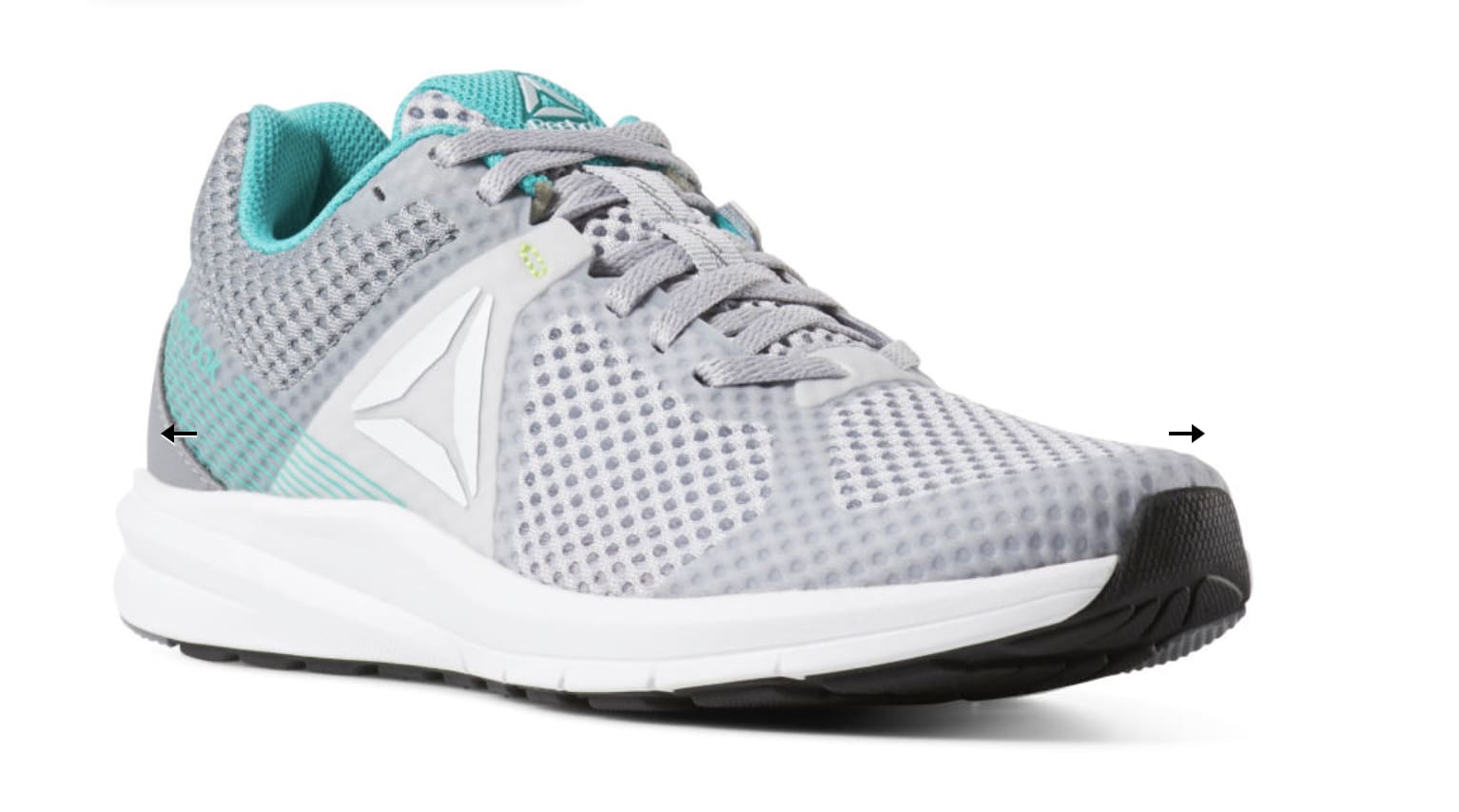 Everyone loves a multi-tasker. Sometimes—okay, fine, pretty much all of the time—a closet full of sneakers that are specialized for different activities is perfect. But on other days—like when your gym bag is stuffed to the bring with your lunch and laptop, or when you're packing for a wee- long vacation in a carryon, you want a shoe that can be super comfortable when you walk distances, but also can withstand a quick jog should you be wanting to go for a run. It's also helpful if you're just getting into the running game, and aren't really to commit to any one running shoe just yet. The Endless Road is a men's walking shoe that can take you from walking those first few miles to jogging to all-out running. Why? Its ultra-soft, full-foot MemoryTech foam midsole provides long-lasting comfort and responsive power at all speeds. Yes, that also means that you'll be able to powerwalk though the Farmer's Market on a Sunday morning in these babies. You're welcome.
If you count your steps throughout your whole day—not just in a workout:
Classic Harman Run
Walking Shoe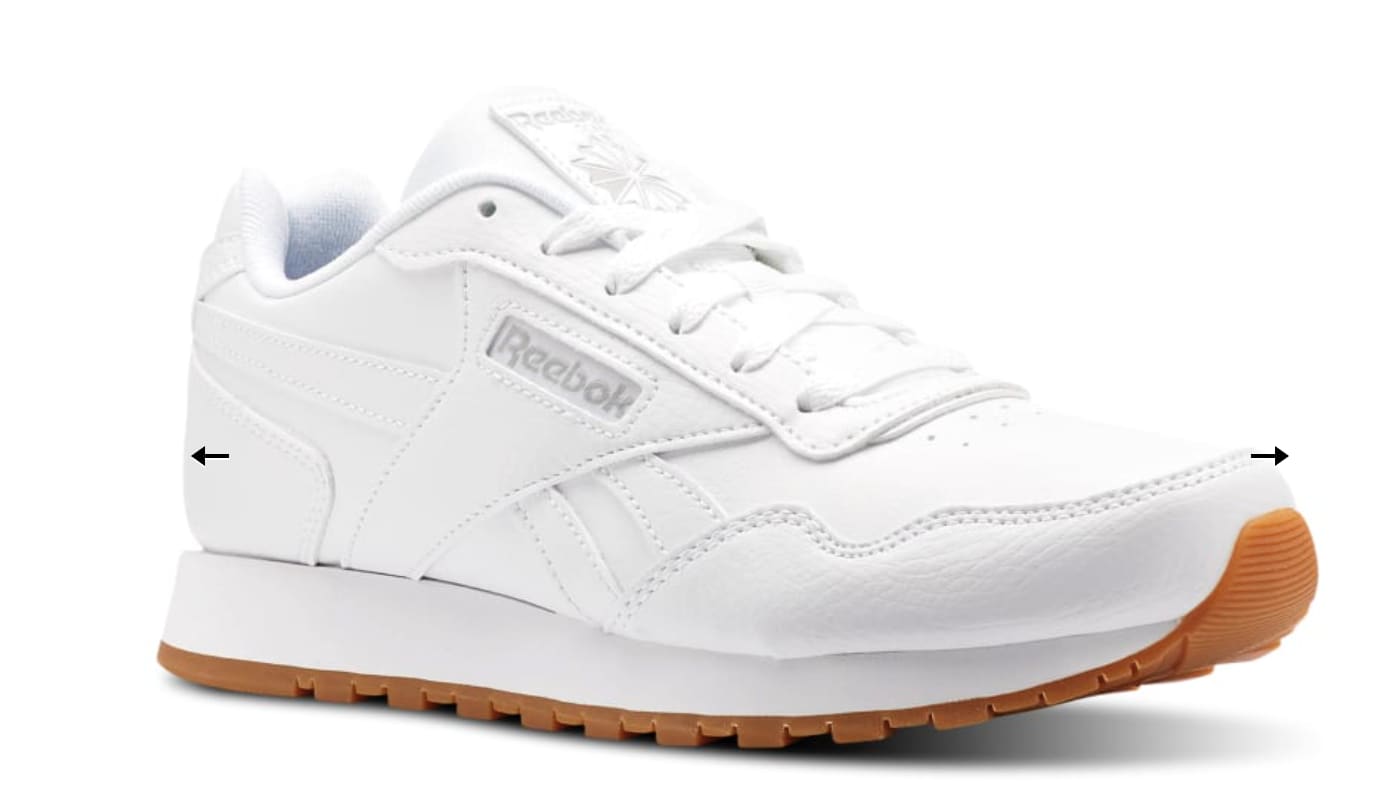 The last thing anyone want is for their quest for comfort to overpower their style. If you've ever felt like searching for a walking shoe means that you've given up on trying to actually look cool, think again. With the Classic Harman Run, you have all the makings of a wear-anywhere, with-anything shoe, plus the added comfort and support of a sneaker that's actually made with mileage in mind. So power up your pedometer because the Classic Harman Run men's walking sneakers are an excellent choice for everyday wear. If you're running errands, meeting up with friends, or traveling, these men's walking shoes provide comfort first without skimping on style, paying homage to the iconic side profile of the Reebok Classic Leather. 
If you walk on the trail, sidewalk, track, and everywhere in between:
Ridgerider Trail 4
Walking Shoe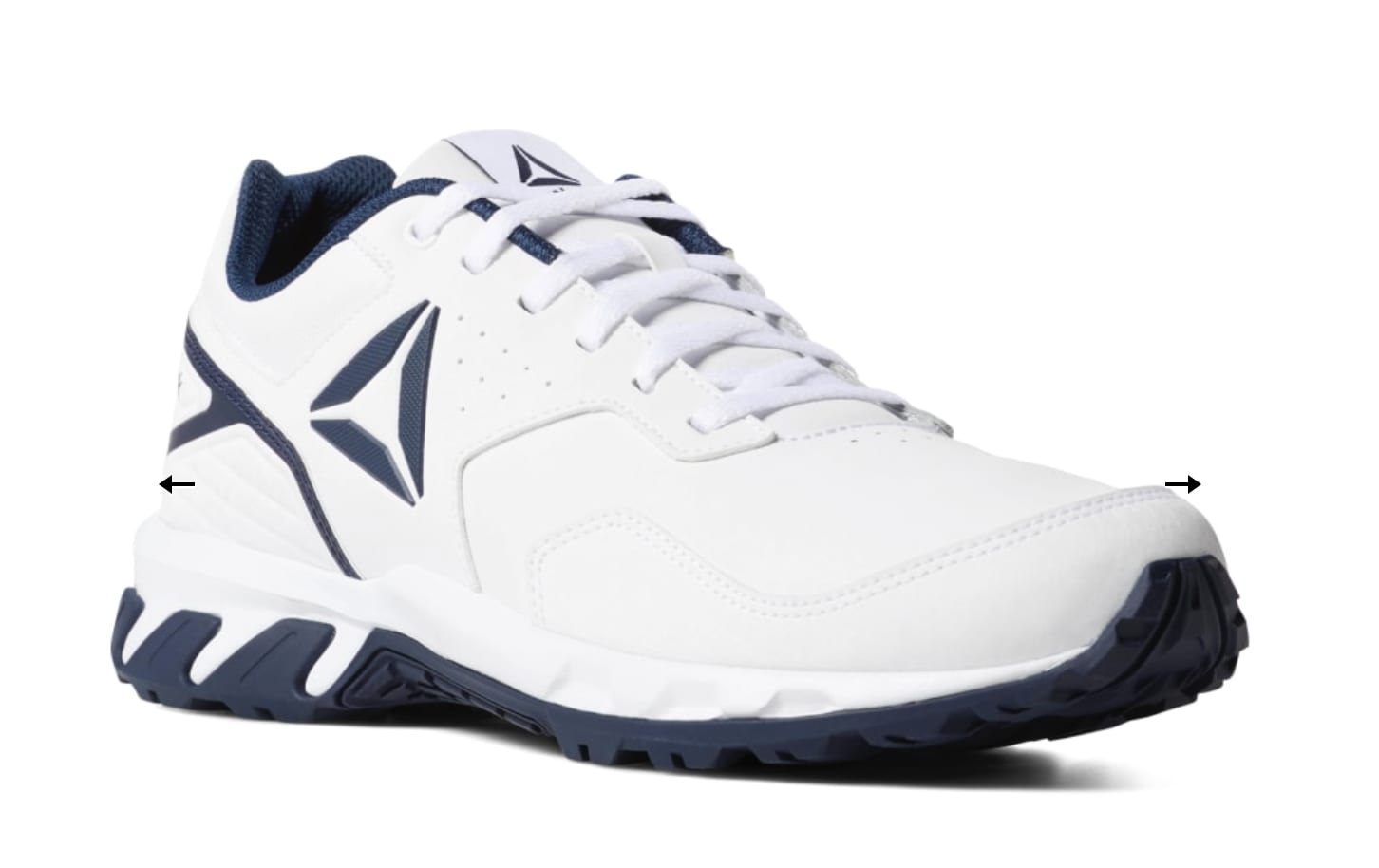 When it comes to trail walking or running, you need a walking sneaker that can handle the terrain so you feel secure in every step. Ridgerider Trail 4 has an aggressive lug pattern for traction on any hike, and the grippy rubber outsole was designed for long-lasting wear. Added perk: With superior EVA midsole cushions, you'll be able to go the distance before your feet tire out on you.
The Ridgerider is so stylish it's even hit some fashion week runways, but that doesn't mean you can't just as easily pair it with your shorts and sweatshirt for an early morning sweat session around the neightborhood. Looking good while you get that cardio exercise in is just a bonus!
If you have wide feet, and don't want to be held back: 

Walk Ultra 6 DMX Max 2E

 
Walking Shoe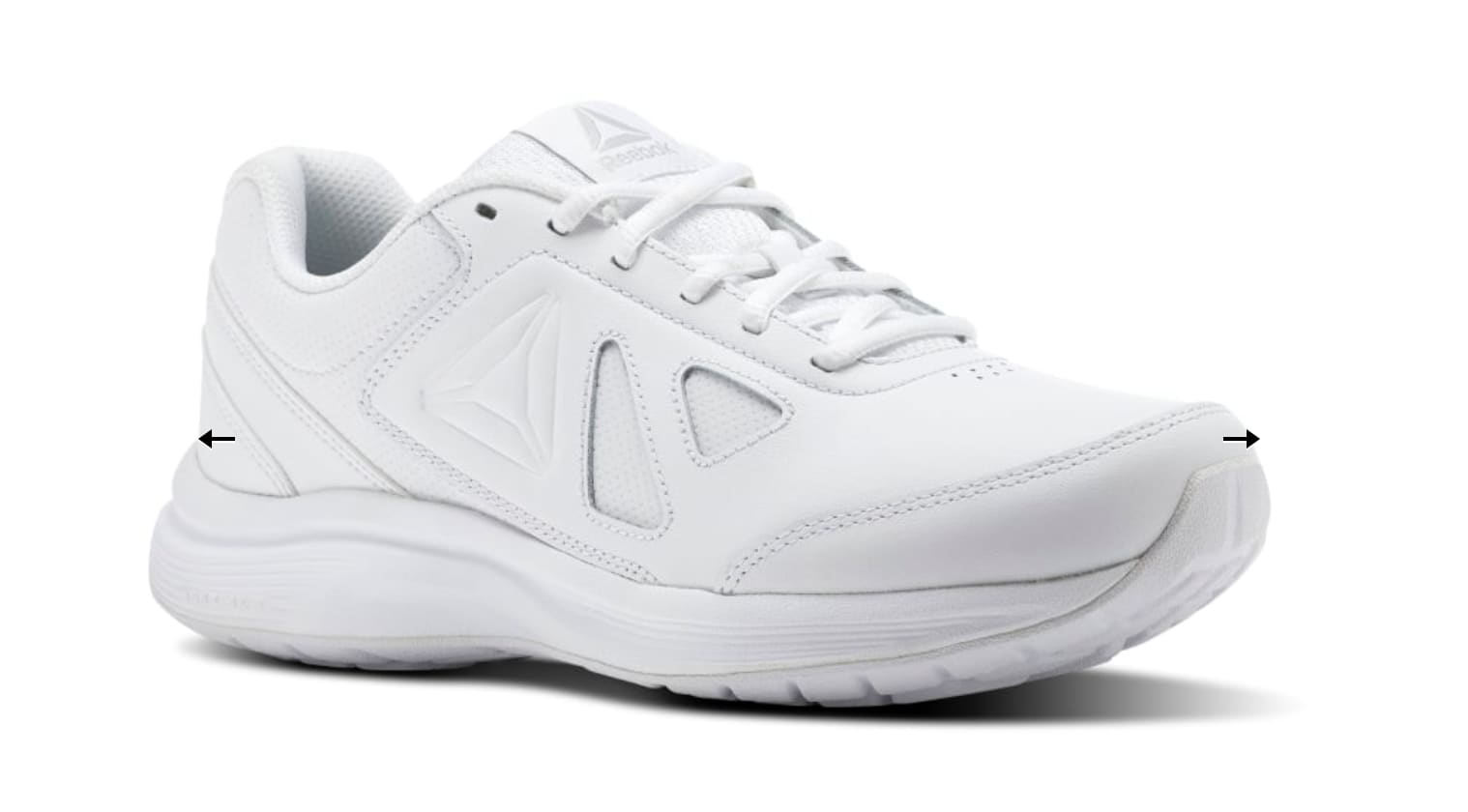 You know what's not comfortable when it comes to walking shoes? Something—anything—that pinches your toes or makes you feel like you've stuffed your foot into a tennis ball canister. After all, the reason you want walking shoes is because you are planning to walk long distances, and you want to be comfortable! And there's nothing that's going to be certain to get you to quit walking quicker than shoes that don't make you feel like you could go all day in them without complaint. Trust us, we've been there.
At Reebok, we know that finding shoes for wide feet can be a challenge, but look no further than the Walk Ultra 6 DMX Max 2E. This men's walking shoe is for anyone who wants max comfort, a bigger toe box, and the ability to walk all day without losing their pep. In fact, the  DMX MAX moving air technology is built specifically for walking with adaptive cushioning and larger airpods that allow for more air transfer underfoot. They even come in  extra wide .