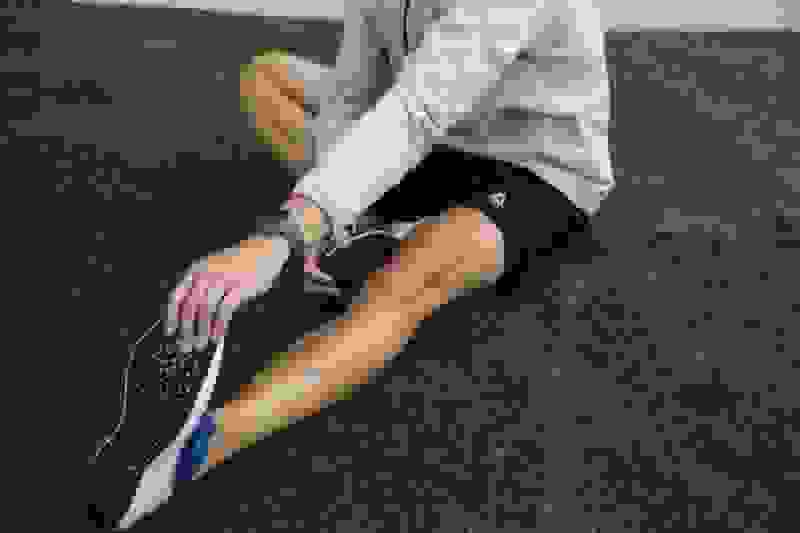 The Best Walking Shoes For Men
It doesn't matter whether you're putting in one mile or ten—we've got your covered with shoes that will stay comfortable.
Ready to hit the road? We've got you covered. Whether you're trying to walk more, heading on a summer vacation that will keep you on your feet, or tend to need a comfortable option at work all day, Reebok has an impressive line-up of men's walking shoes that can help you reach your goals—and look good while you're doing it.
And don't go falling into the misconception that a walking shoe can't be just as stylish as your work shoes. Reebok's selection varies from completely classic to chunky and stylish to fashion-forward and cool. From all-terrain walking sneakers to shoes that can last when you're ready to pick up the pace, these 5 options are the best in our men's category. Lace up any of these based on your needs, and you'll be racking up the miles in no time.


This style is such a staple within Reebok's men's walking shoes collection that this is already the seventh iteration. The Walk Ultra 7 has a leather and textile upper and clean, timeless styling. It features MemoryTech foam in the sole, which provides amazing comfort and cushioning that will keep your feet happy, no matter how many miles you're covering. But its most impressive feature is the DMX technology that is located in the sole. It's based on a 1989 Reebok called Energaire, a technology developed especially for walking shoes. Consisting of two air chambers, one under the heel and one under the ball of the foot, the shoe traps air between the midsole and the outsole. The two are attached by an air tunnel, which creates a system that cushions each part of the step with air. As the wearer's heel strikes the ground, the air in the heel chamber cushions the impact and then moves to the chamber under the ball. This air then absorbs the impact on the ball of the foot and returns to the heel chamber, thus lifting the wearer's heel, driving the foot forward, and repeating the cycle. As the technology continued to develop, its name was changed to Dynamic Cushioning System, and later to DMX. As the name changed, the principle is still the same: moving air helps to drive you forward, making your walk easier. DMX has been used in shoes made for basketball, running, and other sports, but we have not forgotten where it originated: walking shoes. The DMX technology offers you a unique sensation unlike any other walking shoe – it just keeps you going. These might just be the best walking shoes for men you ever put on your feet.


Once you get your hands on a pair of men's Pennymoon walking shoes, you're in for a surprise: these are extremely lightweight. And that means they won't slow you down, wherever it is you're going. If you're taking a walk around the block, a quick supermarket run, a road trip, a flight, or a hike, you will barely notice these shoes are on your feet – making them the best walking shoes for any occasion. The textile and mesh upper is breathable, which lets your feet cool off. The FuelFoam midsole uses Reebok running technology to provide the optimal balance of cushioning and response, which helps to support you on even your longest walks. If you're looking for lightweight walking shoes, look no further.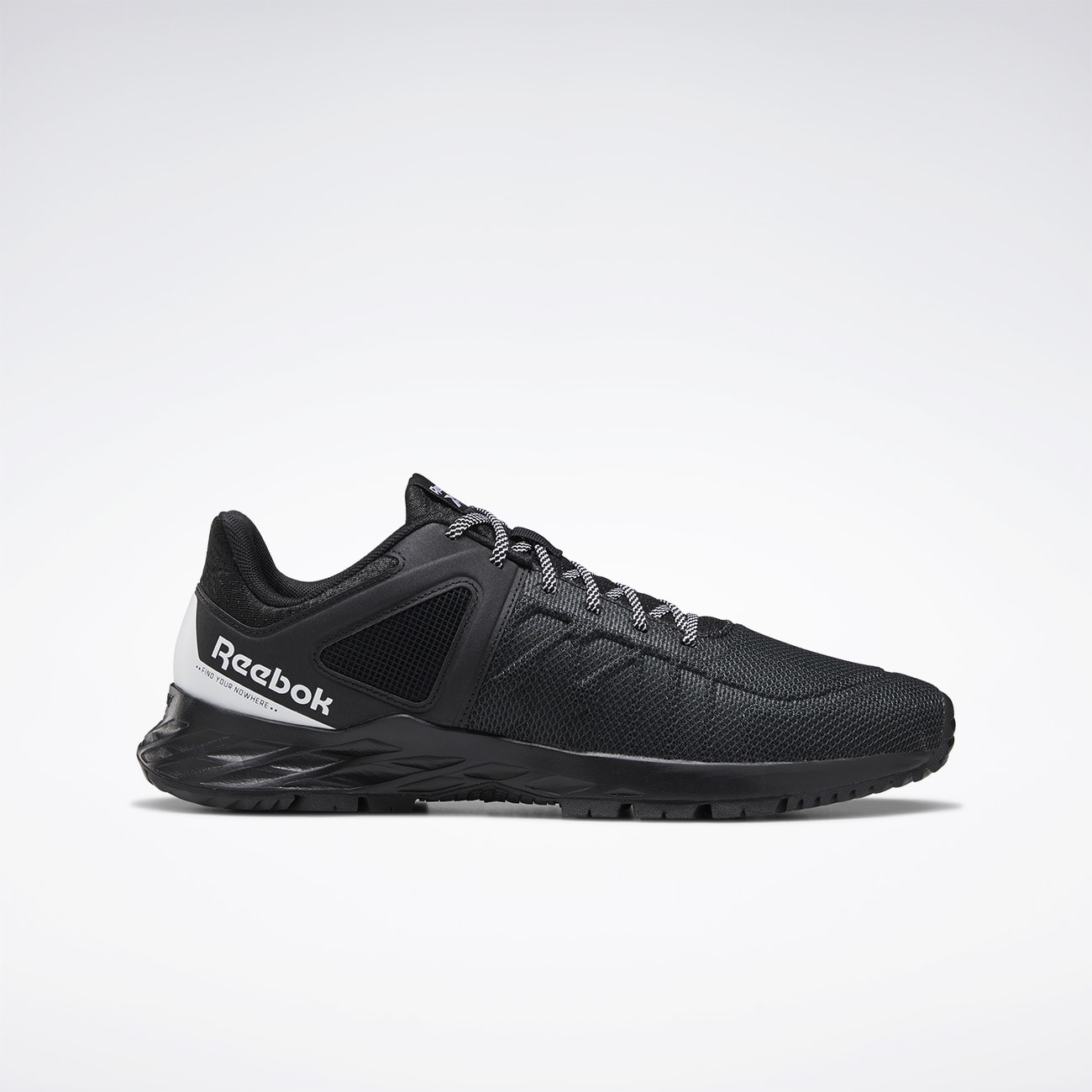 If you believe the best walks are off the beaten path, these are the best walking shoes you can find. The Astroride Trail 2 men's walking shoes are perfect for more adventurous walks. Whether the trail is covered in grass, gravel, sand, or mud (or a combination), these walking shoes keep you going. The aggressive lug pattern on the rubber outsole provides traction on the most challenging surfaces. This walking shoe has Astroride technology, which provides a lightweight and soft cushioning for the foot. The mesh upper is breathable, preventing your feet from overheating when you conquer your terrain of choice. The Astroride Trail 2 are Reebok's best walking shoes for men who love the outdoors.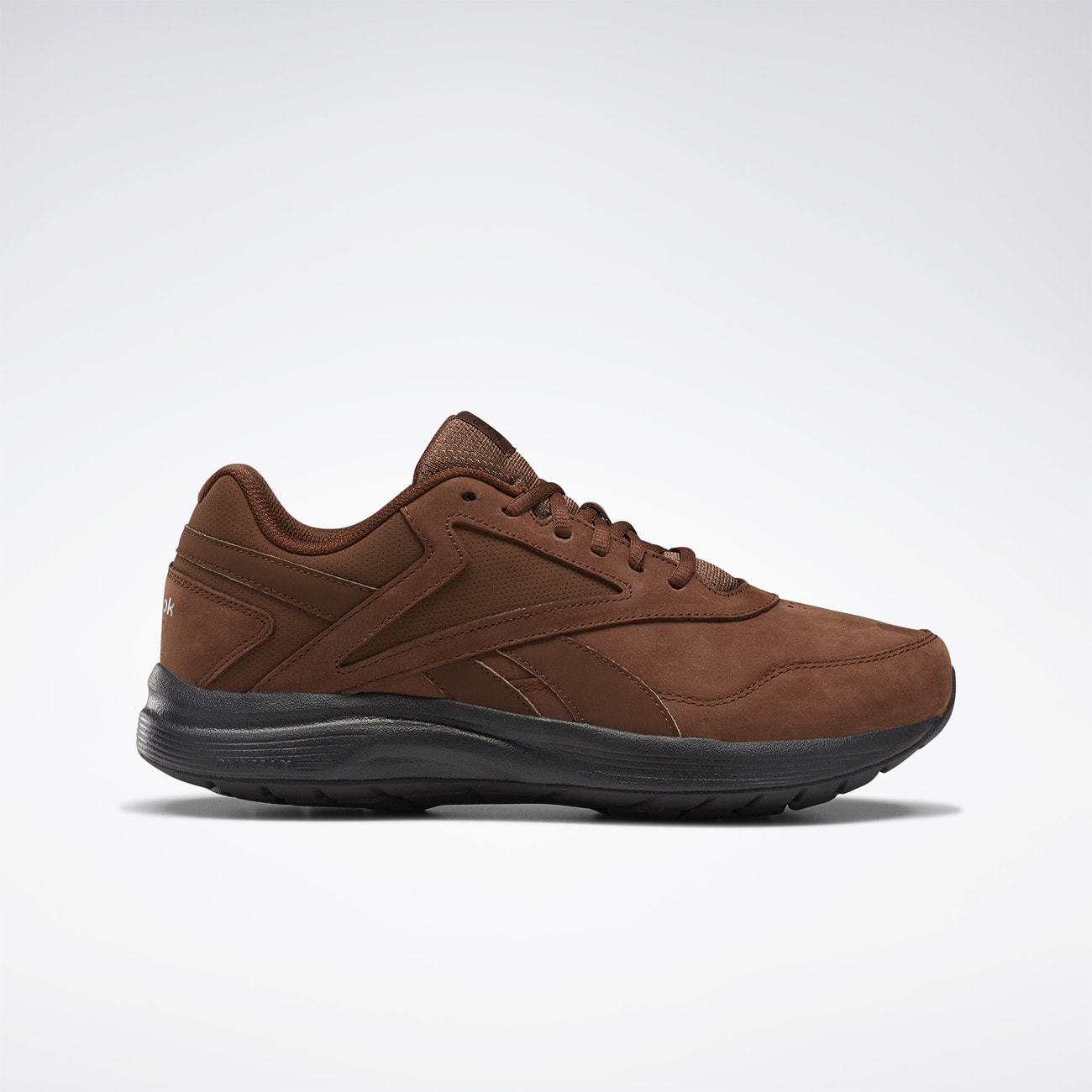 When you have wider feet, shopping for men's walking shoes can be a challenge. That's why Reebok offers an extra-wide edition of its best walking shoe: The Walk Ultra 7 DMX Max. This shoe is one of Reebok's most beloved walking shoes. Its timeless design is executed in a beautiful brown nubuck, with strategically placed mesh panels to provide breathability on those warm days. The sole features Reebok's unique DMX technology consisting of two air bladders, connected with an air tunnel. When walking, the air moves between the bladder in the forefoot to the one in the heel upon impact, providing optimal cushioning and driving the foot forward. Because of DMX, the Walk Ultra 7 DMX Max is unlike any other men's walking shoe on the market. And the fact that it's also available for those with wide feet makes it truly the best shoe for all "walks" of life.
If you count your steps throughout your whole day—not just in a workout:
Classic Harman Run
Walking Shoe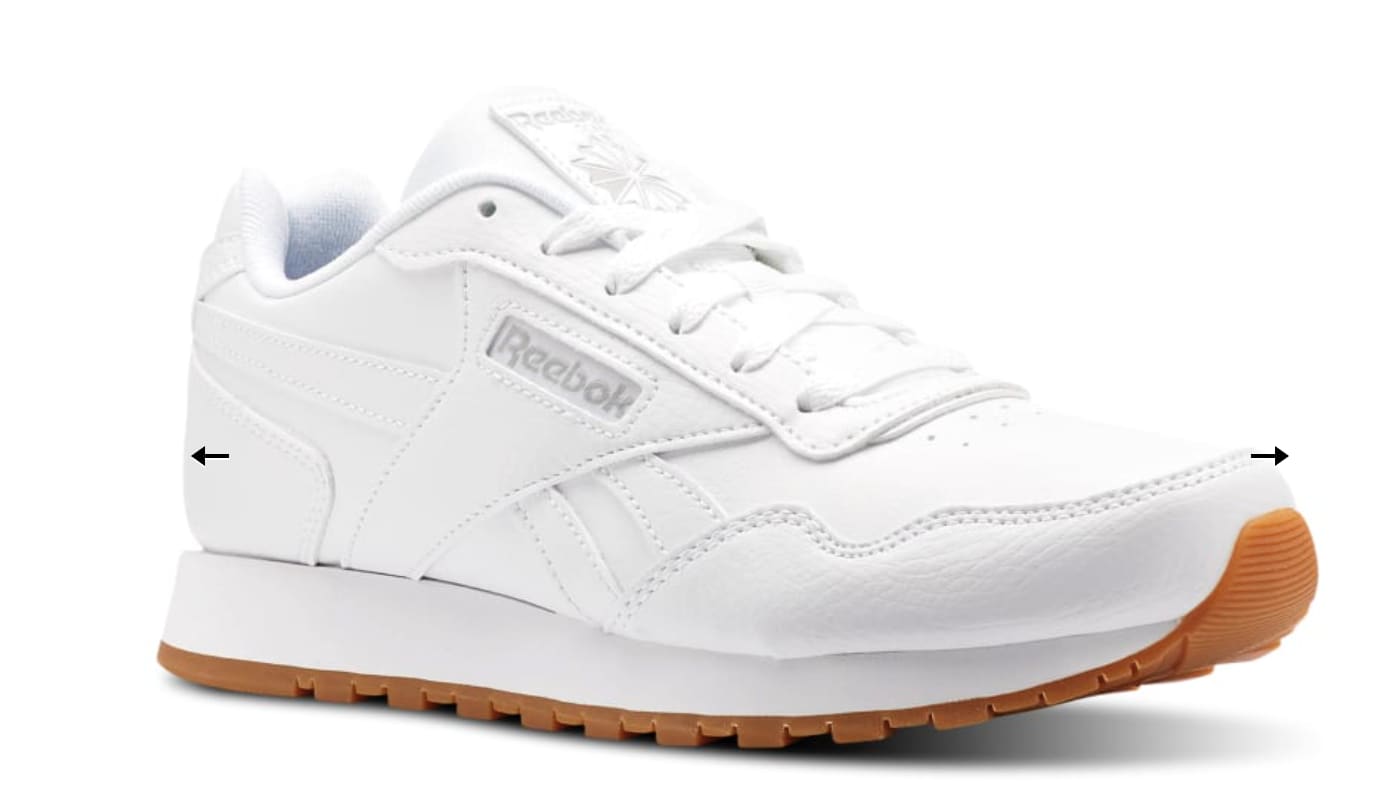 The last thing anyone want is for their quest for comfort to overpower their style. If you've ever felt like searching for a walking shoe means that you've given up on trying to actually look cool, think again. With the Classic Harman Run, you have all the makings of a wear-anywhere, with-anything shoe, plus the added comfort and support of a sneaker that's actually made with mileage in mind. So power up your pedometer because the Classic Harman Run men's walking sneakers are an excellent choice for everyday wear. If you're running errands, meeting up with friends, or traveling, these men's walking shoes provide comfort first without skimping on style, paying homage to the iconic side profile of the Reebok Classic Leather.