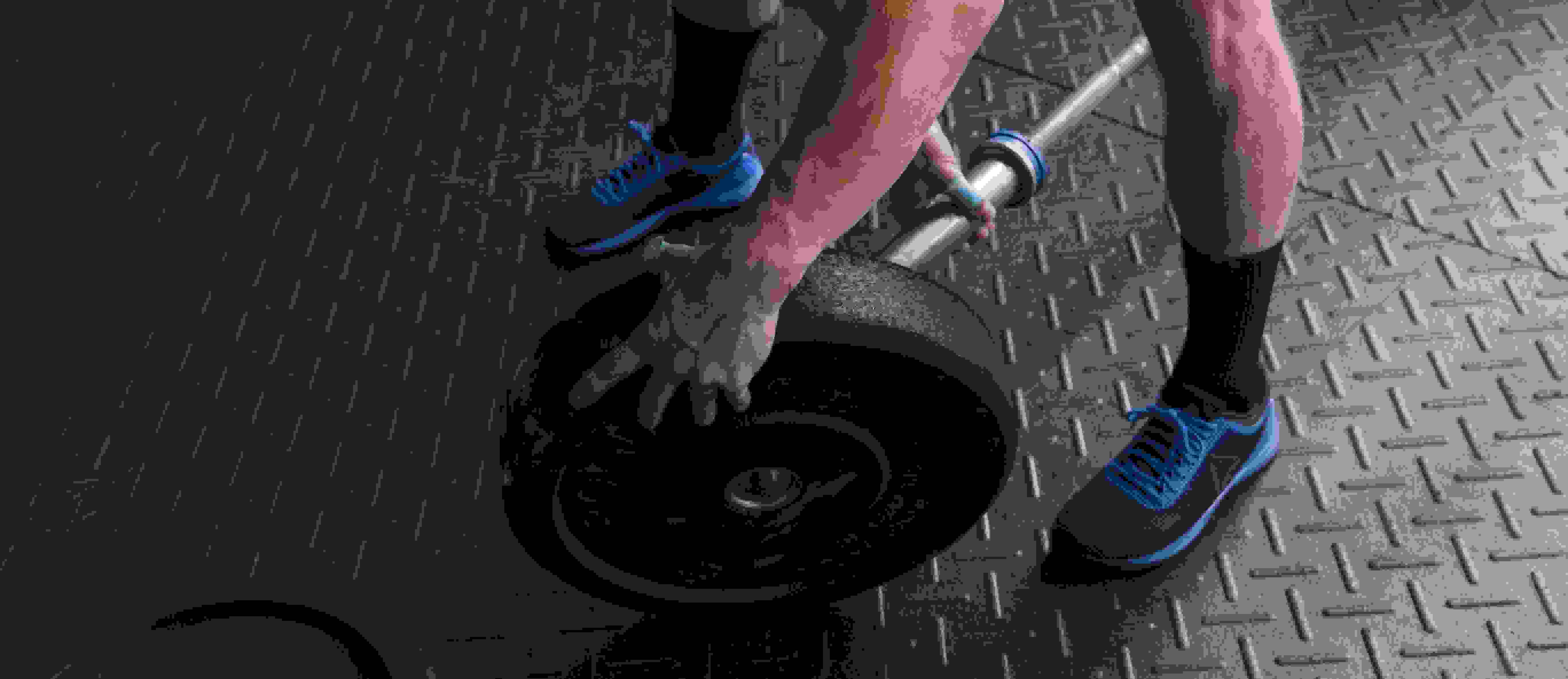 The Best CrossFit Shoes for Men in 2019
Designed for lifts, runs, and anything in between, these are the best men's sneakers to help you power through your next CrossFit workout.
Wearing the proper CrossFit shoes for your workout is of the utmost importance. It can be overwhelming to know which type of sneaker works for which type of exercise. When you are sporting the right gear, it becomes much easier to perform at your best level. In addition, proper sneakers are also important to prevent injury. That's why we put together a guide to the best CrossFit shoes for men. We took away the guessing games, making it easy to know which sneakers to wear for all things CrossFit.
CrossFit is a type of workout where you don't know exactly what is coming when you arrive. Therefore, it is imperative to have the right CrossFit shoes. Whether it is running, lifting, rowing, or anything in between, your footwear needs to be ready for the demands of your workout.
Your sneakers need to be ready to handle your workout. With the intensity of CrossFit, you can't have anything holding you back. The best part of these shoes? While these CrossFit shoes are extremely functional, they also look amazing. There is no need to sacrifice style when striving for optimal performance. Whether you're doing rope climbs, muscle ups, or deadlifts, we have determined the sneakers you need to get you working at your optimal level.
Reebok has designed these CrossFit shoes by going directly to the source by using insights from the CrossFit community to ensure that no details were left behind. Who better to help create these shoes than the best of the best of CrossFit? Their expertise allowed Reebok to customize a range of CrossFit shoes that can handle the intensity of the sport.
The diverse range of movements in any given CrossFit workout can make it confusing to know which features to look for when selecting your CrossFit shoes. One workout can be completely cardio-based and the next can be totally focused on weight-lifting. You can't wear the same CrossFit shoes for sprints as you would for squats and cleans. The last thing you should be worried about during your WOD is whether or not you wore the right shoes. This comprehensive guide will allow you to put all of your energy into hitting that PR, and none of your energy into your sneakers. Check out these CrossFit shoes below and see which pair is right for you!
If you're looking to do it all: Reebok Nano 9
The latest in the line of Nano releases, the Nano 9 is the Nano for all. Like it's predecessors, the Nano 9 was built for the CrossFit community by the CrossFit community. Reebok took into consideration feedback from previous releases and took this Nano to the next level. It's an evolution that takes into consideration support, comfort and overall fit. With a new flexweave upper designer for various workouts and flexibility and a decoupled outsole for improved heel movement, Nano 9 is more dynamic than ever. It also has added midsole cushioning designed to absorb impact during short runs, making it the most runnable Nano to date. If you're ready to take it all on in your workout, the Nano 9 is the CrossFit shoe you need.
Does your WOD call for sprints, double-unders, and burpees? Say no more. This release of the Nano 6.0 was made with explosive movements like these in mind. This CrossFit shoe was also designed to withstand your grueling rope climbs. Thanks to ROPEPRO technology, the material of this shoe adds traction and bites to your climbs. This feature ensures that your grip is strong due to the sandpaper-textured material. In addition, the mesh upper portion of the shoe helps provide flexibility and lightweight durability. Flex grooves allow your feet to move with you when you have quick transitions between movements. Combine this with the low-cut design of the sneaker and your motion is not restricted in any way. You have complete freedom on all of your movements. This sneaker's anatomical shape has been re-engineered to help you take your workout to the next level. The Nano 6.0 is best for high-intensity CrossFit sessions and will help you persevere throughout your next cardio-based workout.
The Nano 8 was designed to be the most versatile and dependable CrossFit shoe in the box. The shoe was developed with insight that came directly from the CrossFit community. With sweat, testing, and re-designing, the Nano 8 has been engineered for maximum comfort. The upper portion of the sneaker has been created with Flexweave technology. Flexweave weaves fibers into a figure-8 pattern that creates a strong, but flexible upper. The added cushioning keeps you comfortable as you move from one movement to the next. This provides breathability and stability to help you push through whatever move comes your way. You'll have added mobility with the low-cut design of the sneaker. Toe Tection allows for durability in the toe area for when intensity gets high. The outsole of the shoe is CrossFit-specific, giving you grip in the box to hit your PRs every time. The Nano 8 is designed by the experts to be strong enough to handle your toughest workouts. This makes it the ideal sneaker for CrossFit as it is able to adapt to the ever-changing movements of the sport.
To create the Legacy Lifter, we went straight to the source. We joined forces with Olympic weightlifter CJ Cummings to design our most technical lifting shoe to hit the platform. This weightlifting phenomenon provided his insight on what elements to include in this CrossFit shoe. If you're planning on powerlifting during your next gym sesh, this shoe will push you to lift your heaviest weights. It features a ¾" heel height, which allows for optimal squat positioning. The two adjustable upper straps allow for a customized, locked-in fit and feel. You'll feel supported from the stability of the heel, which was created with Exoframe technology. The Legacy Lifter is durable due to the grip rubber outsole which provides traction during lifts. When the weights get heavy, you'll still be comfortable because of the collar's full foam lining and the Achilles pad. The mesh material and perforations throughout the shoe ensure breathability. In the Legacy Lifter, you'll be on track to set world records like Cummings.
The fourth evolution of this men's Nano training shoe is packed with performance, durability, and comfort all in one. The CrossFit Nano 4 will allow you to optimize your performance while maintaining good form. It features lightweight Duracage technology, which is designed for durable, yet breathable support. Like the Nano 6.0, this shoe also boasts a ROPEPRO protection wrap, which helps with grip throughout rope climbs. There are shock absorption pods throughout the forefront and heel to help maintain cushioning rep after rep. Quick transitions from one movement to the next? This CrossFit shoe's got you covered. You'll have freedom of movement when things speed up due to the low-cut design of the sneaker. Get ready to take on high-intensity drills and circuits with the endurance you'll have while wearing the Nano 4!
If you're looking for a shoe that's as tough as you are: Reebok CrossFit Nano 6 Shoe
The Reebok CrossFit Nano 6 was designed to allow to help you exude fearlessness and confidence during your next WOD. The sandpaper-textured material of the shoe was built with Kevlar fiber as well as ROPEPRO technology. The sneaker has been re-engineered with a natural and secure anatomical design. These features will help you get to that next level in your workout. The compression-molded midsole provides cushion and shock absorption for your more intense reps. The layer of DuraGrip adds durable toe protection. The strong foundation of this shoe allows you to make your movements as explosive as you want them to be. Nano 6 was built for your more intense workouts with the intention of helping you to become a better you with each movement.
The Reebok Crossfit Nano 6.0 Covert is sure to attract attention the moment you set foot in the gym. The black upper portion paired with the rubber gum sole makes for a sleek, eye-catching sneaker. This shoe was designed for anything and everything CrossFit. Lace up your Nano 6.0 Covert and you'll be able to rock it throughout your entire gym sesh. No more bringing three pairs of sneakers to the gym. With this CrossFit shoe, you can do sled pushes, rope climbs, and even run! This shoe features ROPEPRO technology, which adds grip and traction to your workouts. It stays flexible and lightweight thanks to the flex grooves and mesh upper. There's no need to choose between style and function- with this shoe, you can truly have it all! The Nano 6.0 Covert is everything you need to help you push through your WOD.