These Are Just About The Best On-The-Go Fitness Tips You'll Ever Get
Former fitness instructor Ana Alarcón talks travel, fitness and food while living out of a van (yes, you read that right).
There are few daydreams quite as compelling as the one where you quit your job suddenly so that you can travel the world. But it's a dream for a reason—common sense interrupts and we come up with all the practical reasons why it wouldn't work out. Unless you're
Ana Alarcón
and her boyfriend
Matt Davey
, that is. They ignored every reason why they shouldn't, and took a leap of faith to follow their travel dreams.
How are they doing it? By living out of a van. A little over six months ago, Alarcón and Davey got rid of everything they owned, bought a plane ticket from Boston, and never looked back.
"We have been really into alternative living for a while, and when we came across van life, we were fascinated," she says. "We looked into it, saved for over a year, bought a van, sold or donated everything we owned and started the trip."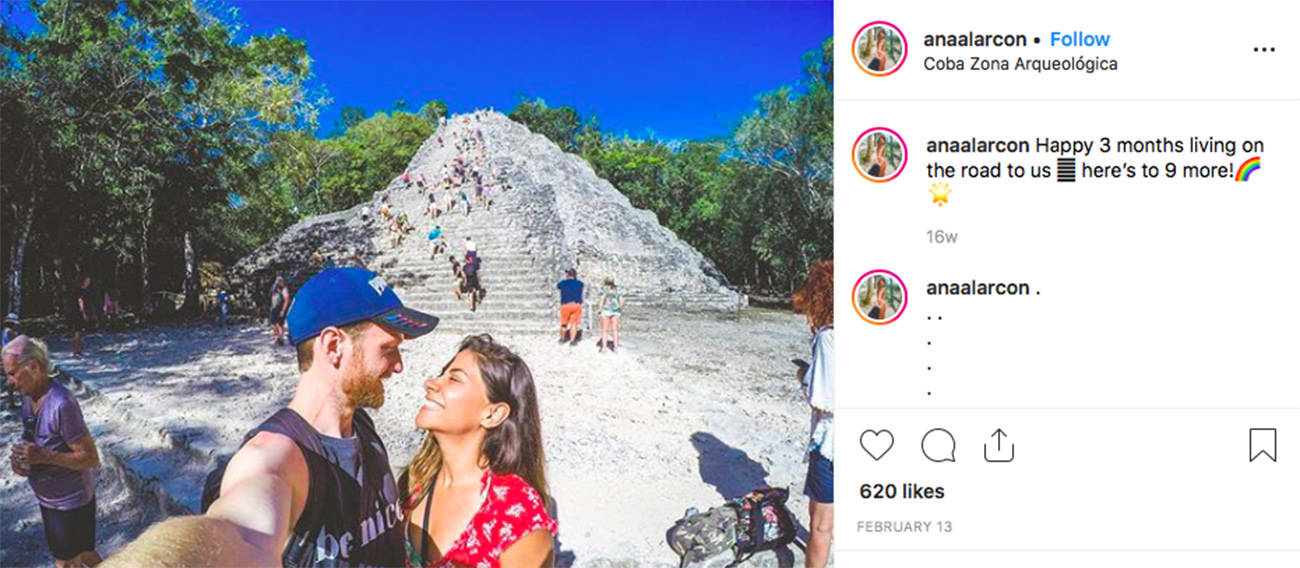 Traveling and living out of a van (Alarcón's van has lovingly been dubbed Herman) has actually become more popular in the last few years. Just a quick Google search will turn up and you'll find articles for tips and tricks, DIY camper van conversion ideas and what it truly costs to do #vanlife.
Alarcón had been a boutique fitness instructor for three years before deciding to go off the grid. Now her followers can continue to keep up with her through her
blog
,
vlogs on Youtube
and social media (
@anaalarcon
and
@veganfoodandfitness
) where she posts envy-worthy photos of her travels and leaves tips about staying fit while on the road. Most recently Alarcon and Davey took a short break from van life in the US to travel to Australia to see family and visited the Philippines and Bali while abroad, so you can find her keeping her getting her sweat on any way she can, in some of the most beautiful settings in the world.
"It's a mix of outdoor activities and fitness classes. I have found that when in camping spots, hiking has kept me fit. But in cities, I tend to find local fitness studios or gyms and visit there. I have become flexible with the way I move, and it tends to be a mix of walking and circuit training."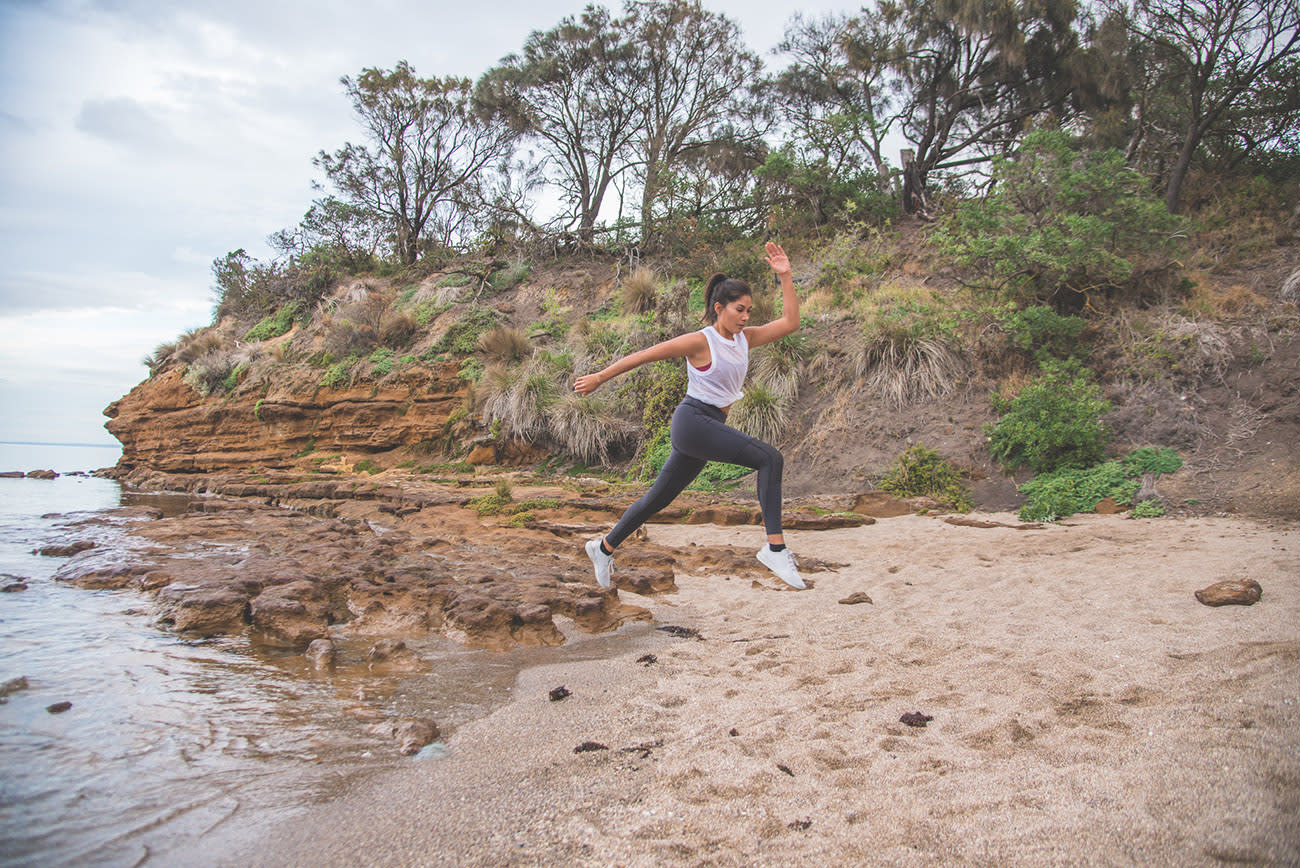 Alarcón has kept fitness a priority no matter where she goes and has learned to adapt to her surroundings.
"I carry a few resistance bands with me everywhere we go, but in the van we do have a couple dumbbells and boxing gloves to create our own little gym," she says. "The hardest part about not having a consistent place to work out is learning to be flexible. You have to just do what you can with what you have and learn to move because it makes me feel better rather than a physical goal."
If you're looking to find more ways to incorporate fitness on the go, in one of her social media posts Alarcón says she keeps her routines to shorter full body circuits and that she cut her 60+ minute sessions to 30-45 minutes. She also tries not to be too strict on herself but does what she can to train at least 3 times a week.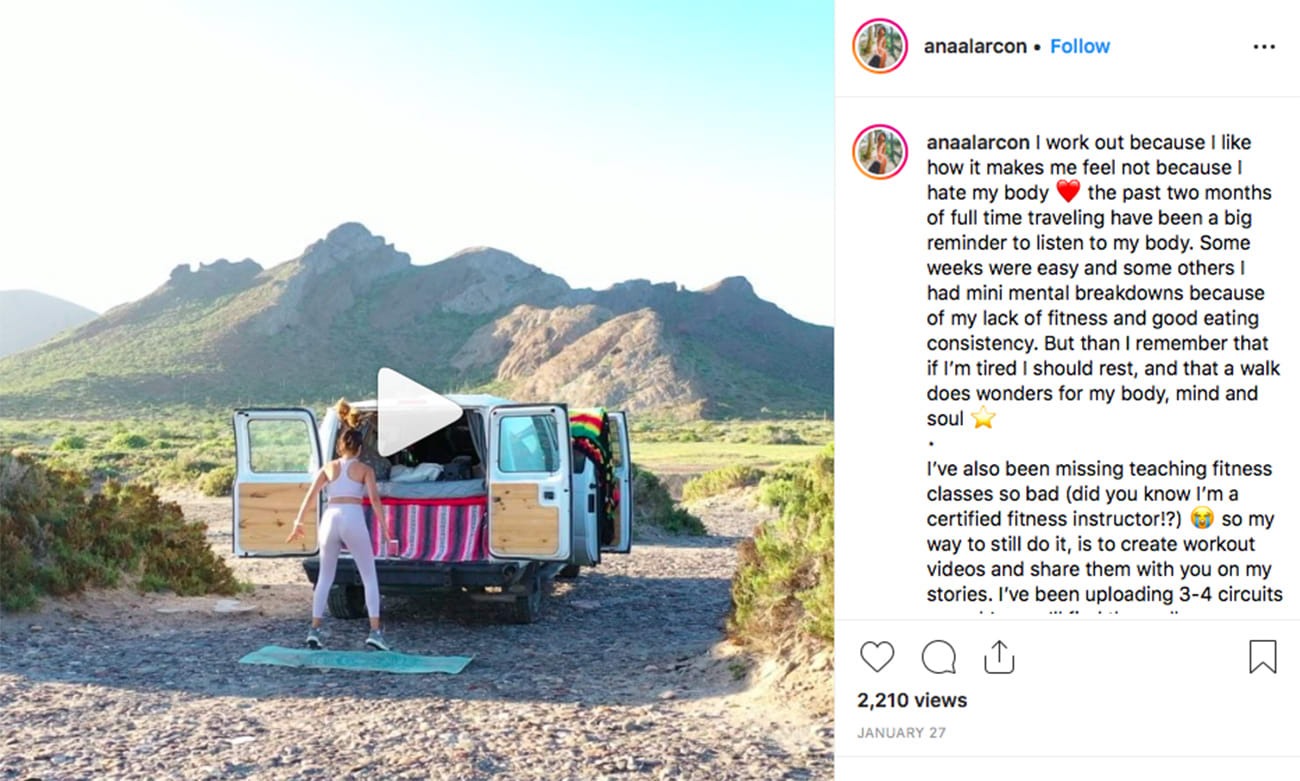 Alarcón is also a vegan so finding food options while traveling has been challenging but she's upped her cooking skills and made it work.
"To me, being vegan is a lifetime choice and it impacts all of my decisions. The biggest tip I give is to get a home or van with a kitchen so you can cook as much as you can. We had a hard time in the Philippines, but we cooked so much it became easy. Every other place we have been has been very vegan friendly and with many restaurants and options."
Thinking #vanlife might be in your future—or just looking to make the most of your summer travels? Check out Alarcón's quick tips before you decide to hit the road!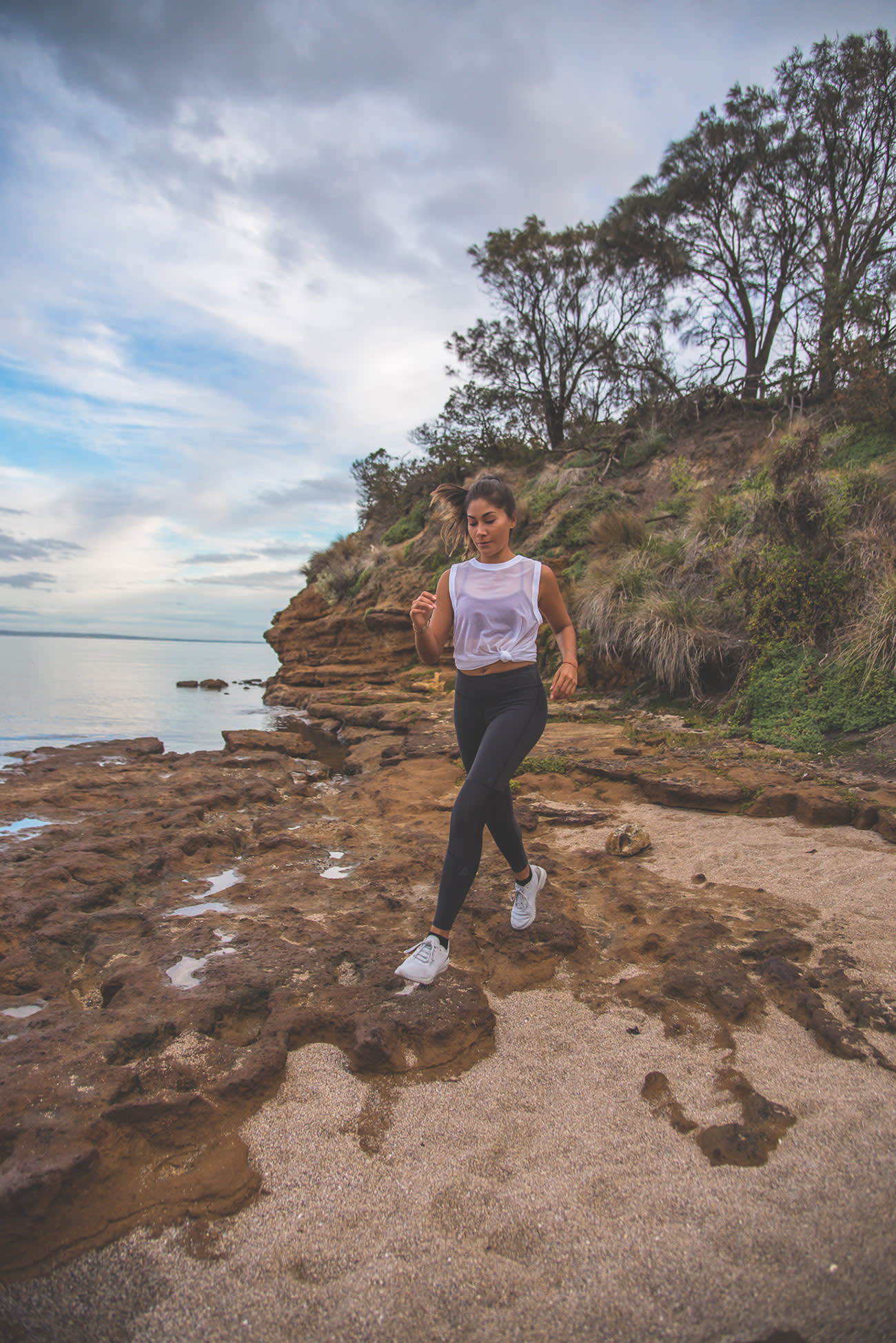 Budget
Definitely save money and read about other people's budgets for the places you want to travel to, and decide what kind of trip you want. If it's a mix of work and pleasure, then you might want to look for places where wifi will be consistent. If you'd rather have a more low-key trip you can stay at hostels. Whatever you choose make sure you know from the start so you can save the right amount.
Packing
Don't over pack. Bring a small bag and don't worry too much about how many clothes you bring. You can always buy more, and your bag will be lighter to carry.
Be Brave
Don't base your trip purely on what the media says and don't be scared to travel by yourself. You will find some travelers along the way and places might surprise you!