Best Gym Shoes for Men: What's Right for Your Workout?
Find the best gym shoes to fit your needs, whether you're a runner, a CrossFit lover, a powerlifter, or anything in between.
Navigating which sneaker is best to wear for which activity can be a rather daunting task. It can be difficult to motivate yourself to get to the gym in the first place. The last thing you should be worrying about is whether or not you selected the right gym shoes for your workout. This should never be something that holds you back. If anything, you should be rocking sneakers that inspire you to show up and be your best at the gym. That's why we've come up with a guide that will make selecting
your gym shoes
second nature.
We broke down the best sneakers for any activity you may be participating in. Whether you are always in the box for CrossFit or training for a half marathon, we've created a guide for the best sneakers for you. Fear not, there's no need to sacrifice on style in these amazing picks. Our sneaker guide will help you determine which gym shoe is right for your specific workout type and individual needs.
It can be overwhelming to think about all of the different features and the range of available styles for gym shoes. Beyond this, there are so many subcategories when it comes to a simple running sneaker or any other type of shoe. All of these sneakers have been designed with your workout in mind, resulting in shoes that have been tailor-made to your needs. We've rounded up the best gym shoes for your specific workout style because we understand that everybody is different. Beyond this, it is important to avoid injury at the gym. Being in the proper fitting shoes will ensure your safety.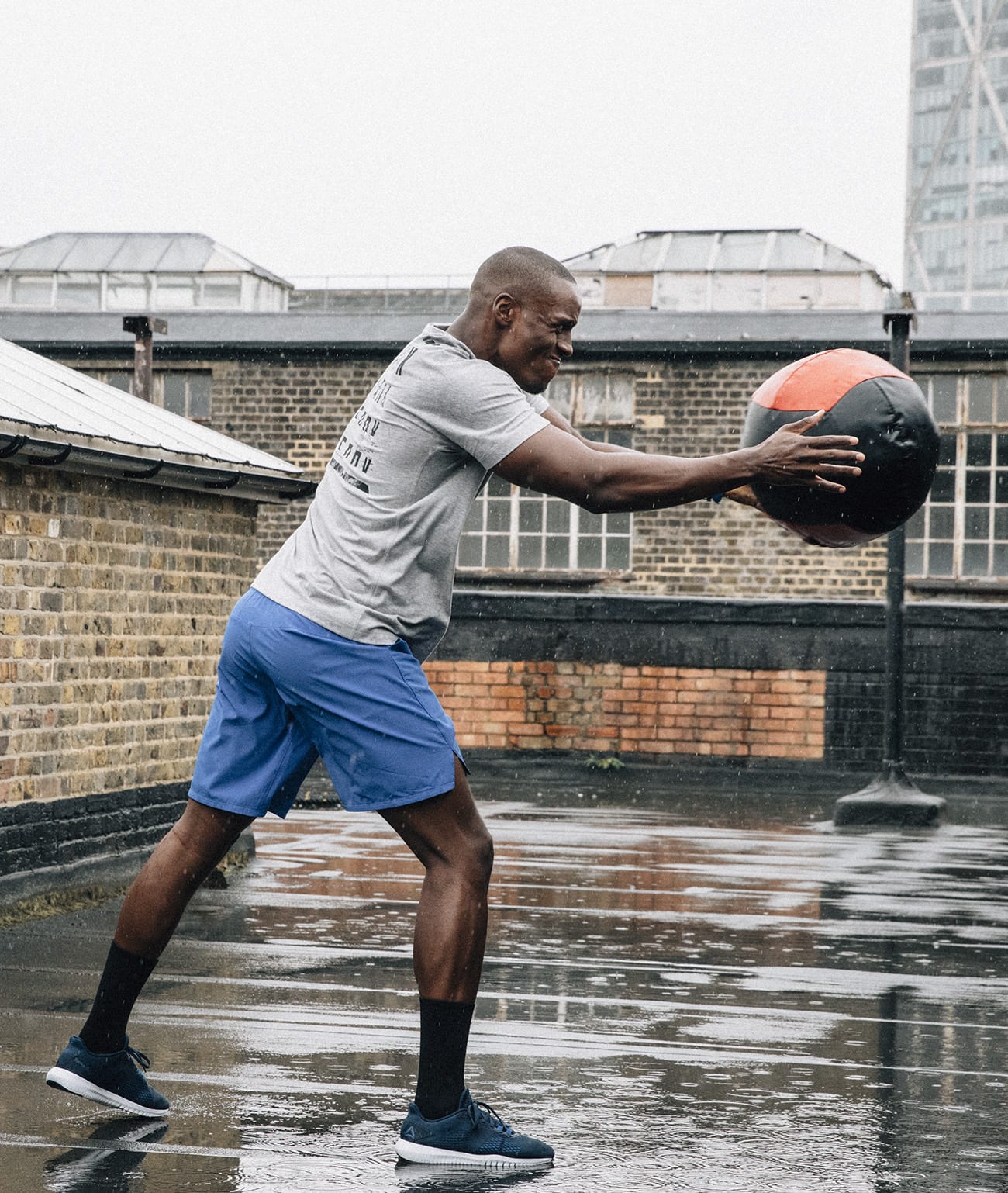 Many of these styles have actually been customized by experts in the field. For example, you'll find that the newest iteration of Nanos was designed with the CrossFit community in mind. They ensured that no detail was left behind. These sneakers have been constructed by people who know everything about CrossFit, so they knew exactly what to include in the new designs.
What's another exciting thing about these sneakers? Many of them also incorporate some of the classic staples of Reebok's heritage. The Sole Fury SE is a tribute to the 90s with its bold colorways and split-sole style. When sporting these sneakers, you will not skimp on style. You truly can have it all with both function and fashion because of these modern designs. Keep reading to find the best sneakers that fit your lifestyle.
Check out the guide below to find out what workout shoes you need for your next gym sesh.
The Reebok Nano 9 was created by the CrossFit community, for the CrossFit community. This shoe takes all the best parts of the past Nano's you know and love and takes the gym shoe the next level with added elements. It has been re-engineered to be able to handle more dynamic moves such as sprints, short runs, and rope climbs. This is truly a Nano for all. The redesigns on this gym shoe have resulted in an evolution of comfort and overall fit. Take your training beyond the box thanks to the newly added Flexweave upper. This lightweight, figure-eight weaved fibers in the upper outperform the flexibility of traditional Flexweave, providing you with even more freedom of motion. Your movements can be as dynamic as you wish thanks to this new construction. The low-cut design adds even more mobility. You'll find additional cushioning in the midsole, which will support you next time your WOD calls for sprints. The bootie-style construction provides the ultimate performance comfort as you attempt to hit a PR. This is a staple shoe for anyone in the CrossFit community. It's ready to take on your varied training and whatever movement comes your way in class. The Reebok Nano 9 was designed by experts in the CrossFit with the features you need to help you power through your most gruesome workouts.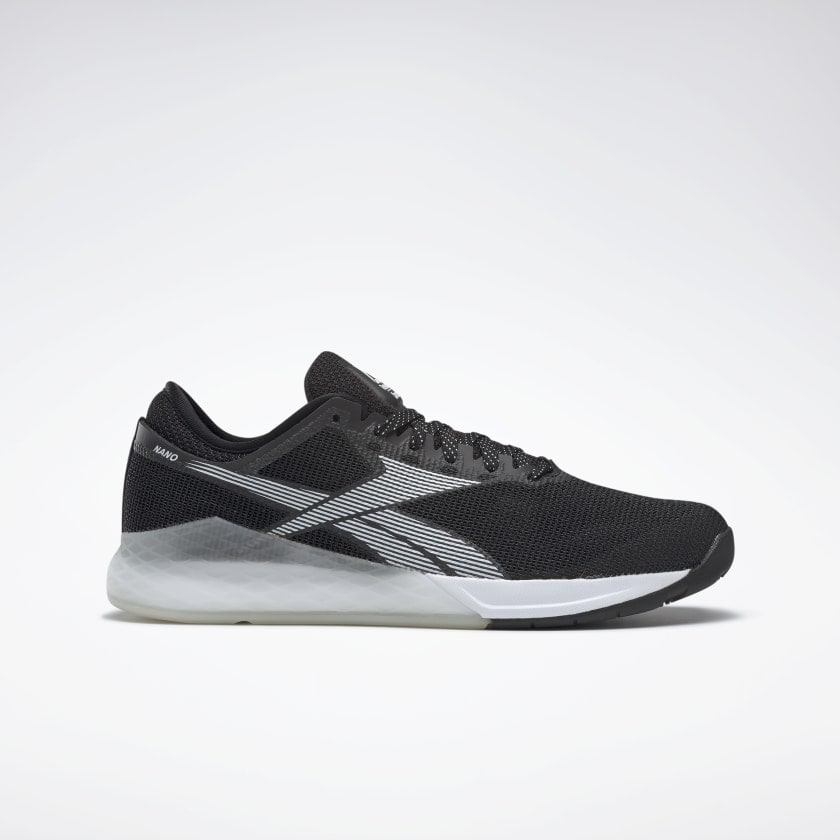 Designed for everyday running, the Forever Floatride Energy will help you to cut out distractions and keep your splits fast. Take your pace up a notch in these sneakers, which feature a Floatride Energy Foam midsole. This provides a lightweight responsive cushioning that keeps you comfortable from start to finish. The Medial midsole geometry was designed for neutral foot motion, keeping you grounded on your runs. The engineered mesh upper offers added support and ventilation, allowing you to focus on your strides. Even on your long distance runs, you won't be uncomfortable thanks to this breathability. The lightweight heel counter provides locked-in heel stability, so you'll feel secure throughout your workout. The sneaker is durable due to the outsole, which has been constructed with full carbon rubber. This gym shoe has all the features you need so that you can focus all your energy on your run. The Forever Floatride Energy is the stylish shoe you need to make your next jog smooth and help you to hit your targeted distance. Best for your everyday runs, this gym shoe will allow you to push your pace and go all out.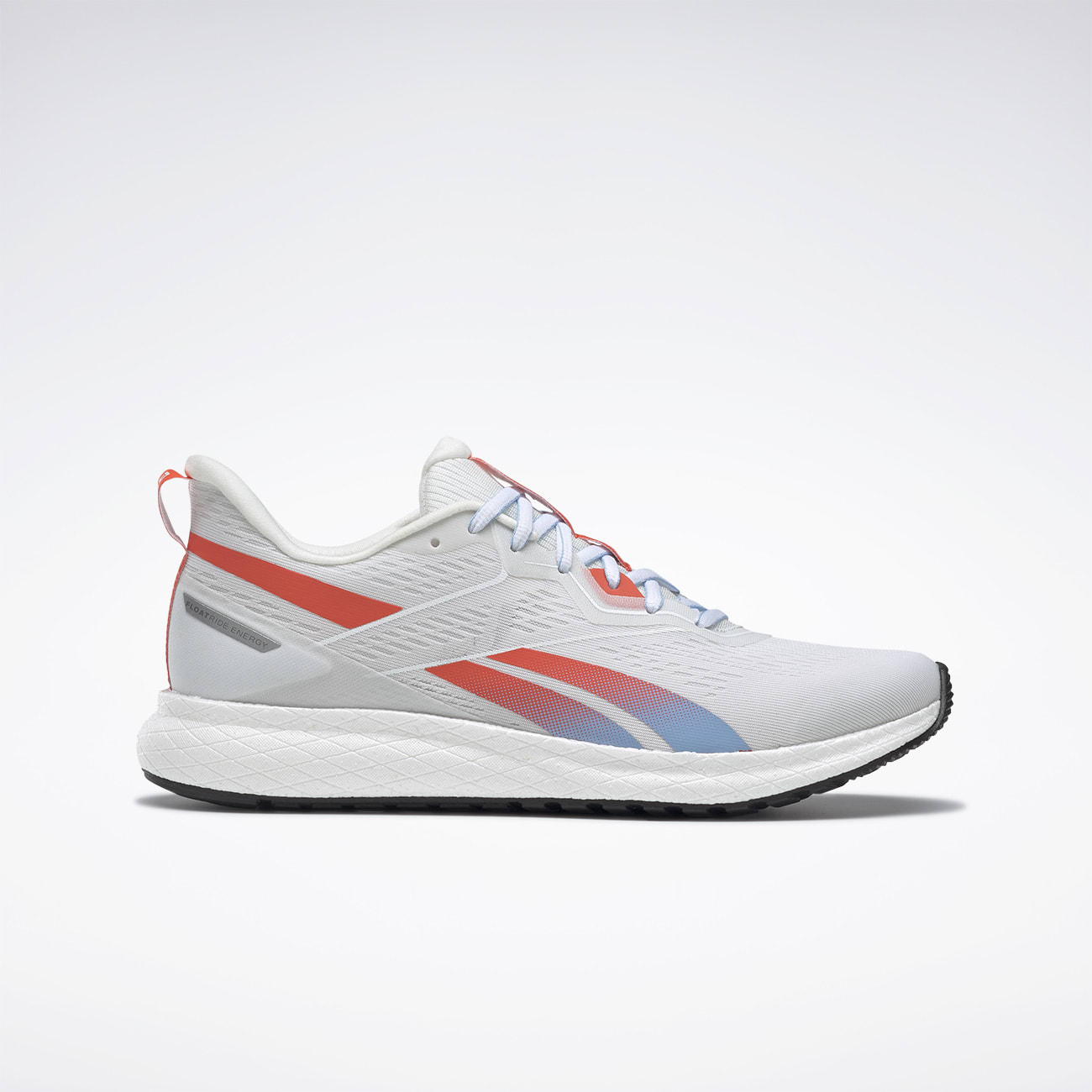 If you frequent Bootcamps and other fitness classes, then you need a gym shoe that's equipped to handle the fast-paced movements of your workout. You'll likely be doing all sorts of exercises that incorporate high-intensity interval training (HIIT). Reebok's FlashFilm Trainer Men's Training Shoe is a versatile workout sneaker that gives you targeted support for whatever movement you do. In fact, they were developed specifically to handle intense stop-and-start workouts, so they'll adapt easily to HIIT sessions, from your burpees to sprints to mountain climbers. This shoe can do it all: They're durable enough to withstand wear and tear from your fast movements, but light enough to keep you going. And the Flexweave upper provides the stretch you need to feel supported during dynamic, quick movements. These training shoes also feature Reebok's FlashFilm polyurethane midsole that's designed to be lightweight and ultra-responsive with every step, which means you can take them for a spin on your next jog. Bottom line: If you're lifting weights and mixing a little cardio in between, the FlashFilm Trainer Men's Training Shoe is the innovative shoe you need to take on your next session. And did we mention the colorways? You can go understated in grey and black or make a show-stopping statement with one of their eye-catching designs that adds more detail and fun bright colors to the mix.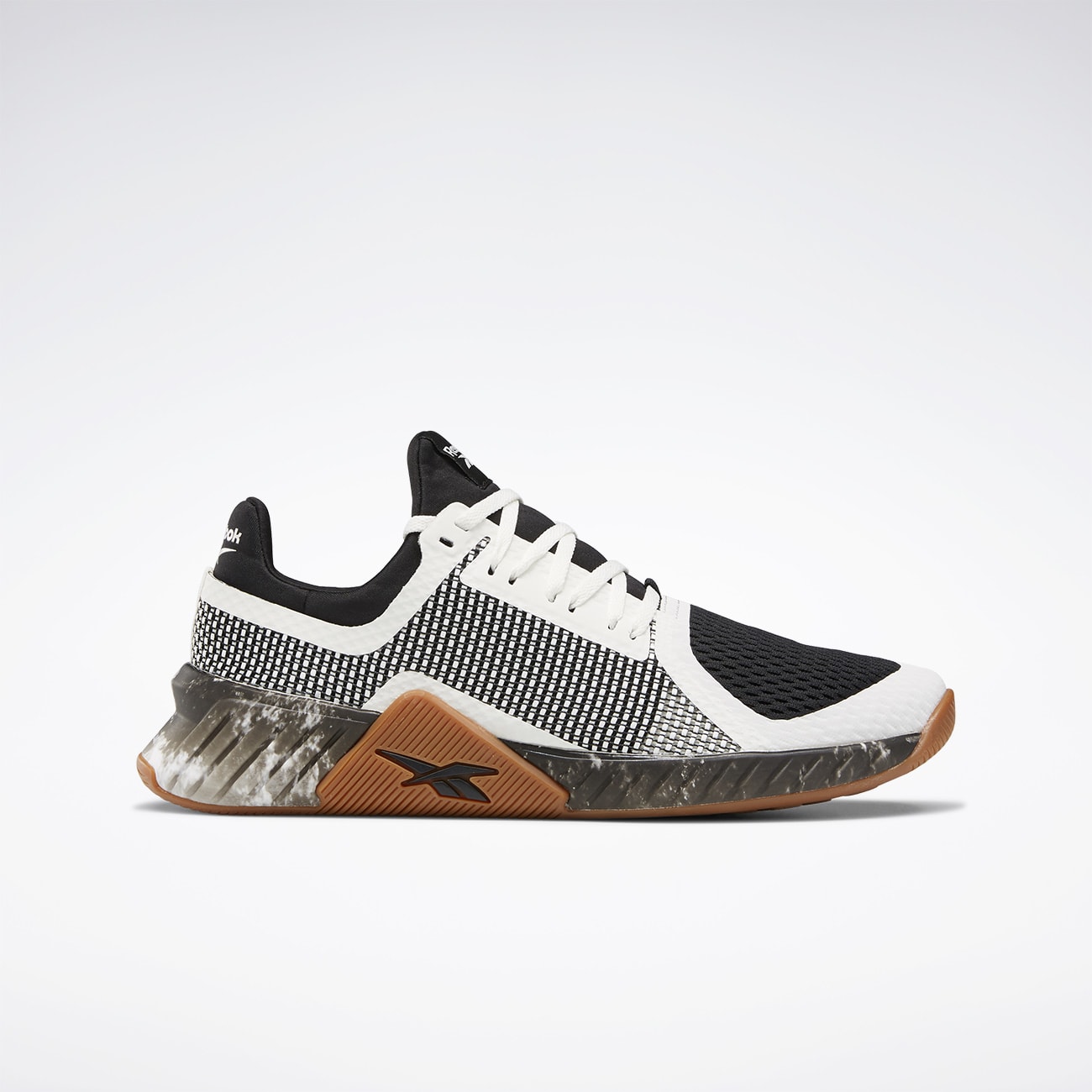 Reebok FlashFilm Trainer Men's Running Shoe, $80;
Reebok.com
To create the Reebok Legacy Lifter, we went straight to the source. We collaborated with world-champion Olympic weightlifter CJ Cummings for insight when designing this gym shoe. He helped create our most technical Olympic lifting shoe to hit the platform, and no detail was left behind. Not an Olympic lifter? Fear not, this sneaker can also be worn by powerlifters or anyone hitting the weights during their next gym sesh. These shoes are intended for anyone trying to take their lift sessions up a notch. So, if you're trying to hit a PR or doing a workout only comprised of heavy lifts, then this is the gym shoe for you. Having a technical weightlifting shoe will set you up for success. The ¾" heel height of this workout shoe puts you in optimal positioning to squat. Combine this with the two adjustable upper straps, and you've got a customized, locked-in fit and feel. You'll feel grounded throughout your movements due to the Exoframe and the gripped rubber outsole. Both add support and stability to your most gruesome workouts. Top it all with a full foam lining and an Achilles pad, and you've got the durability and comfort that you need. Take on your most intense lifts in the Reebok Legacy Lifter.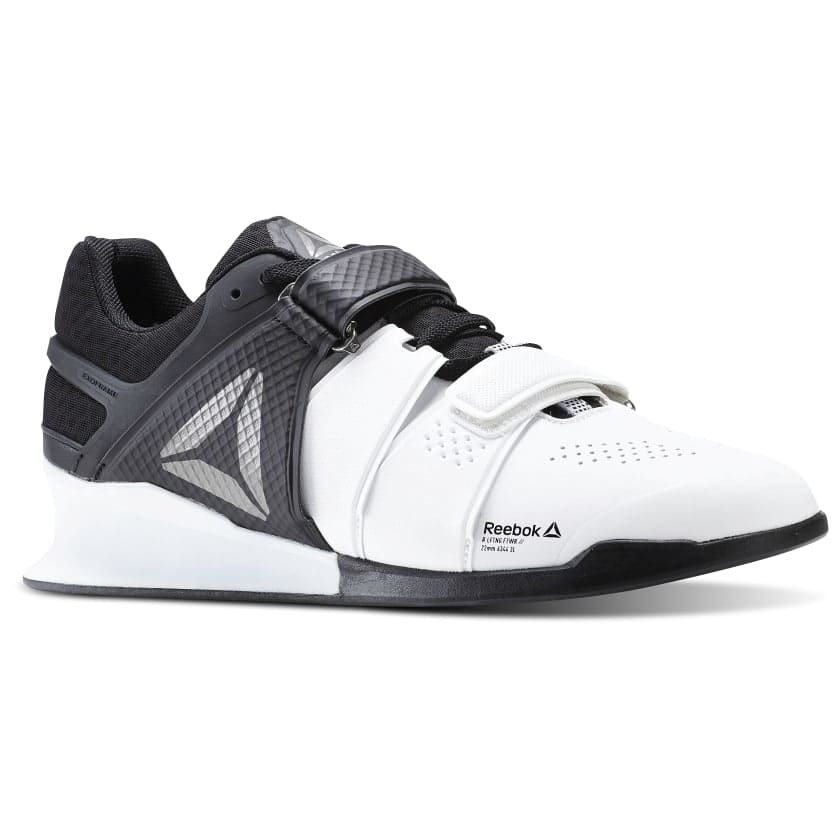 If you need a shoe that doubles as streetwear: Reebok JJ III Shoes
If you're looking for a gym shoe that doesn't look like your typical "gym shoe," then you're going to like the JJ III training shoes. They were created to deliver superior performance for your workout, but also look great outside of the gym with a stylish post-workout look. Let's talk function first: The JJ III training shoes were engineered to meet the training needs of one of the most formidable athletes in the game: JJ Watt, defensive end for the Houston Texans. So we have a feeling they can handle any workout you're up against. Designed for high-intensity interval training, these shoes provide the versatility and stability you'll need to attack any training session with the comfort and flexibility you look for in a great training shoe. The Flexweave upper delivers resilient stretch and targeted support at key performance areas while the rubber outsole wraps up the sides to help fight abrasion during dynamic movements. And the EVA foam midsole provides soft, durable cushioning to keep your feet happy throughout a challenging workout. Now, let's talk style: Your street style will be instantly upgraded thanks to the modern design of this sneaker. From your jeans to your joggers, these training shoes can take you to and from the gym in style. And when you can only travel with one pair of workout shoes that need to pull double duty both in and outside the gym, the JJ III training shoes deliver on both style and function, making them an easy choice. Plus, with the bold, two-tone colorways and distinctive lacing pattern, we have a feeling you're going to want more than one pair to match your ever-changing style.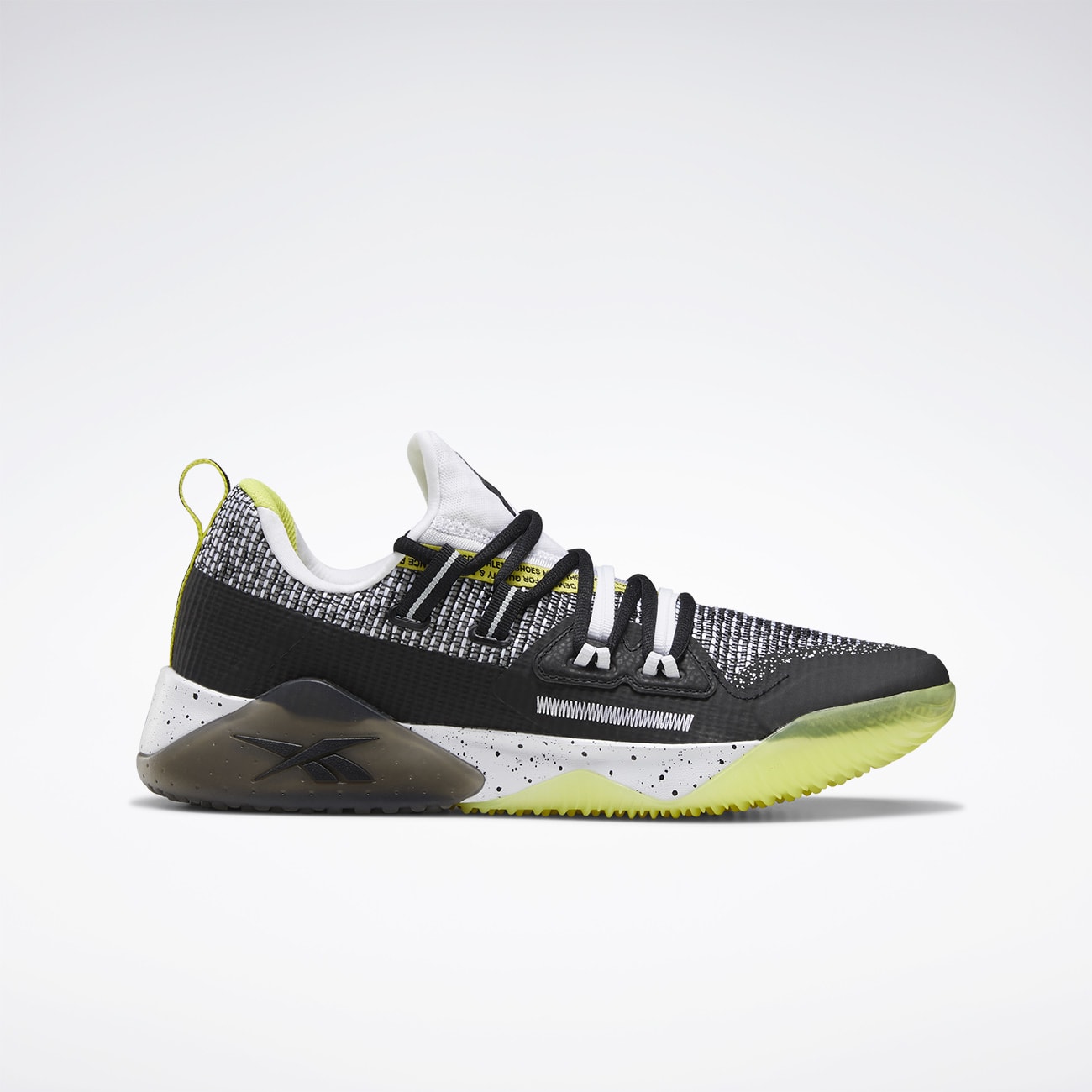 Click here
to shop Reebok's full collection of men's shoes.