Neal Maddox Reflects On How His Views Of CrossFit Changed With Age
Why slow down when you could get stronger?
Neal Maddox believes there's no other workout regiment like CrossFit.
"If I look at what it does for my body and how it's kept me in shape and and how it's kept me young, I don't think there's anything else that you can really company."
Maddox is 41-years-old, and the reigning champ in the CrossFit Games Masters 40-44 age group.
It was 10 years ago, in 2009, when a friend first introduced him to CrossFit. "My first experience was doing Linda and Three Bars of Death," he reflects. "That pretty much hooked me right there."
For most, completing these grueling benchmark workouts on day one would have been enough to leave them running away from the gym and never looking back, but as a former collegiate football player, Maddox was instantly captivated. "My competitive edge was refueled," he says.
The competition he set his sights on: The Reebok CrossFit Games. And just one year later, in 2010, he was there.
This summer marked Maddox's eighth trip to the Games.
"I expect to be there. I expect that out of myself when I train so it carries the same excitement every single time."
These past two summers, Maddox competed in the Masters division, not the individual division he was accustomed to from years' past.
"Father Time was telling me it was time," he says. While many former and current individual division qualifiers speak hesitantly about aging up to the masters, Maddox embraced the change. In doing so, he was able to reflect on where he's at for his age in terms of health and fitness. He had been comparing himself to men 10 years younger when competing as an individual, but competing as a master led him to pause and really celebrate the stage he's at.
"The whole purpose of it was to let the young guys do the young stuff and then for me to see how I compete against guys who are my own age, guys who have the same recovery rate."
"I modified the training volume. There's days where I have a bunch of things written up but if my body doesn't feel like it's ready to go, I don't go. I don't push it anymore."
"Now, I'm smarter. When my body's telling me things, I take breaks when I need to take breaks. I do what I need to do to keep myself healthy."
Maddox admits that while he started CrossFit as an outlet for his competitive nature, the time training and coaching CrossFit has helped him recognize that CrossFit is much more than just a competition.
"CrossFit is about getting healthy for life, not just healthy for one week of the Games. I'm putting things into perspective. I still want to be doing CrossFit workouts 20, 30 years for now."
"I don't look at what I did when I was 32. I look at what I can do at 40. What can I do at 41? What can I do at 42?"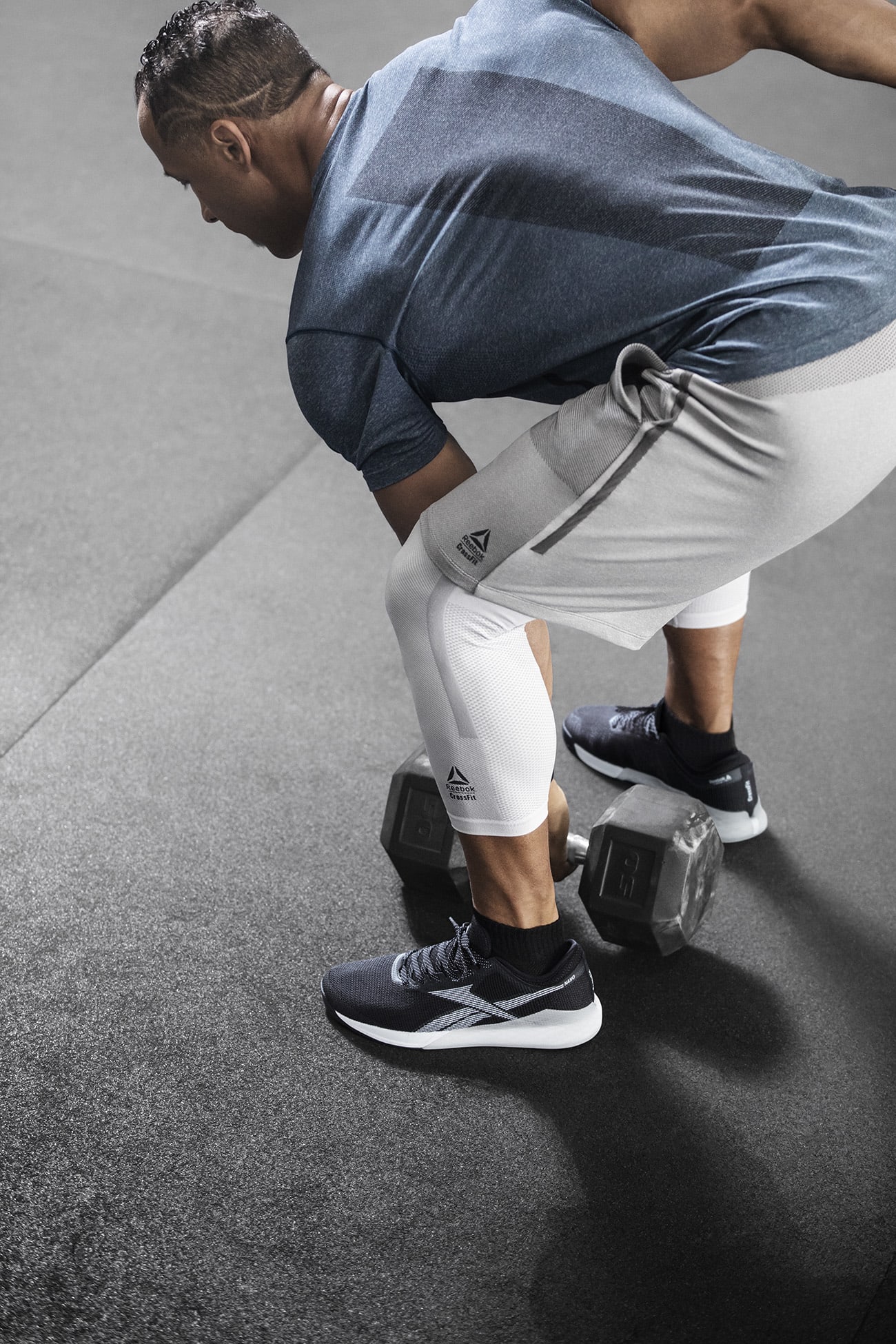 "People don't want to accept Father Time. But, at the end of the day, it's like a good wine. When it's aged, it's finer wine. You just get the best taste," he jokes.
Maddox announced that he'll be taking a couple years off of competition (we'll see how long that lasts). Even without this competitive aspect to fuel his fire, he's not nervous he'll slow down.
"I get to train at different boxes and get to work out with different people around the community, people all across the world. Whenever I'm around a good group of people, it makes it exciting for me."
Lucky for Maddox, there's a good group of people right in his own backyard. He's the owner of CrossFit X-treme Athletics in San Jose, Calif. With a few years away from competition, he's excited to dedicate even more time to bringing new members, members of all ages, into his gym.
"Many people think, 'I need to get in shape in order to go to your gym.' No. That's completely false."
"The purpose of me having a gym is to be able to take people who are off the street, who are deconditioned, who can't move, who can't do anything, and build them to have stronger bodies, to be more fit, and to do things that they never thought they could do."
And after seeing how well CrossFit has helped him age into his 40's, Maddox is passionate about helping others realize that CrossFit truly is for all ages, and can actually help with the aging process.
"One of the best parts of CrossFit is that anyone can try it out, no matter what their age is. It's functionable and scalable for anyone."
"I hope to be a voice and an example of how fit you can become, or how fit you can remain, with age."
Maddox is one of nine individuals featured in Reebok's "Nano For All" campaign which celebrates the breadth of people whose lives have been affected, for the better, by CrossFit. Read the stories of the other eight individuals and shop the Reebok CrossFit Nano 9 on Reebok.com.