How Sports and Fitness Allowed One Athlete to Appreciate Who They Are
As Reebok and Fenway Health partner for Pride Month, athlete and patient Luke Lennon shares how the organization has made healthcare more accessible as a queer trans non-binary individual and why staying active is so important to them.
As an athlete growing up, playing sports and staying fit was important to Luke Lennon. They were taught early on to take care of their body and appreciate an active lifestyle.
"I grew up playing so many different sports, from soccer to golf; in college, I played ice hockey and rugby," says Lennon.
But it's even more than just about staying healthy and fit. For them, fitness and participating in sports and being part of a team has taught plenty of life lessons.
"Sports have taught me how to be a more effective leader, to learn from failure, and better understand my strengths and weaknesses. I've always cherished the community of team sports, and many of my lifelong friends are former teammates," Lennon says.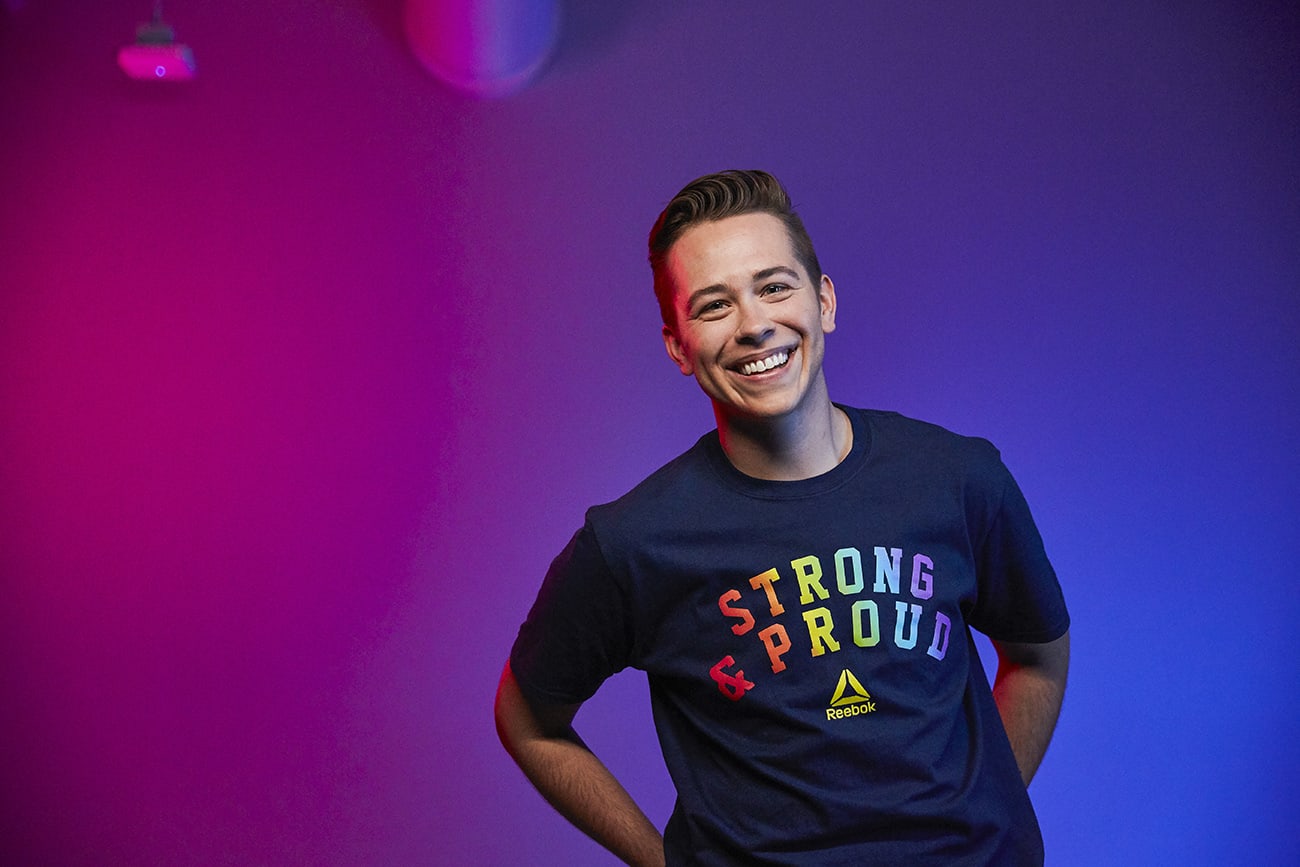 Aside from organized sports, Lennon also bikes, hikes and rock climbs, finding solace in activities that can take you away from it all.
"Every year I try to visit a new National Park, because in addition to the variety and excitement of the climb, hiking provides an opportunity to reflect and gain mental clarity, while appreciating how small we are," they say. "Long-distance biking became a hobby a few years ago when I first started training for my first
Harbor to the Bay
, and I love exploring new places on bike, especially with friends -- it's the perfect speed by which to view the world!"
As someone who identifies as a queer transmasculine, non-binary individual, Lennon says that sometimes trans people can have varying opinions about their bodies and for them, being active has allowed them to feel strong and secure in the body they're in.
"Ultimately, many people assume that trans people generally "dislike" their bodies or wish they had different ones -- and yes, many trans people feel or have felt that way and those feelings are 100% valid. But it's important to remember that many trans people also love and appreciate their bodies just as they are or are working to love their bodies -- and that transness is more than physical (and different for each person!). Personally, being active is important to me because it helps me feel strong and healthy in a body that I'm learning to appreciate more and more each day."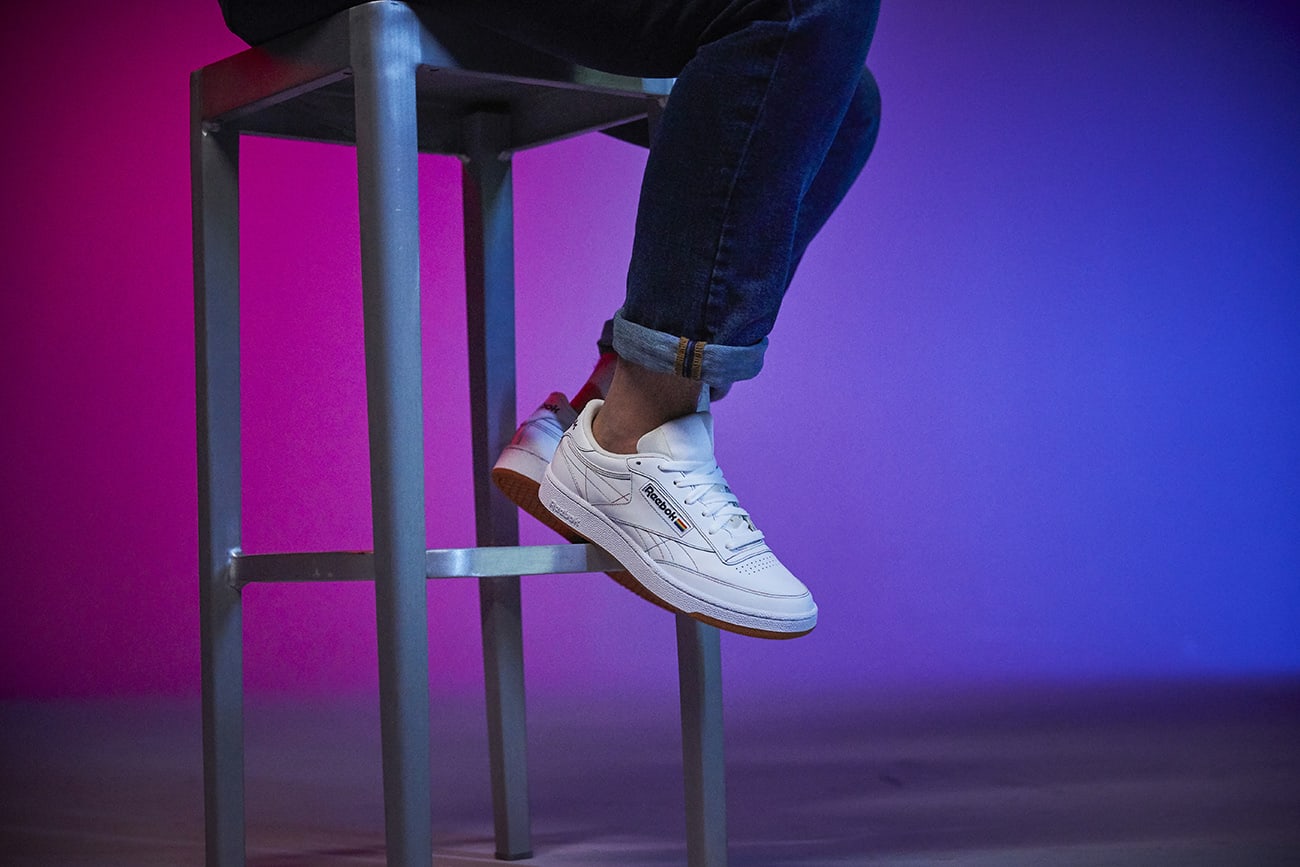 That's why when Lennon found
Fenway Health
, a non-profit that supports the wellbeing of over 28,000 LGBTQ patients, it was a perfect fit. Fenway Health gave them the consideration and respect they deserved and allowed pursuing health care to be a positive experience.
"As many trans people know, the process of pursuing gender-affirming medical care is time-consuming, expensive, and convoluted. Often it can be an emotionally draining and intimidating process, not to mention inaccessible for many individuals," they say. "In my experience, Fenway Health has treated me with respectful, thoughtful, and affirming care -- from respecting my name and pronouns, to helping me get all of my paperwork for top surgery in order, to acknowledging the important link between mental and physical health in approaching each procedure or appointment."
For Lennon, the acknowledgement and focus Fenway Health put on mental health care was especially important.
"I grew up in an environment where the topic of mental health was stigmatized, and last year was the first time in my life I sought therapy. Even in light of the high demand for these services, Fenway Health made this process less intimidating and more accessible, and they've continued to help me navigate both my mental and physical healthcare needs."
The ability to adapt and keep patients as a top priority is what allows Fenway to continue to grow and build their community.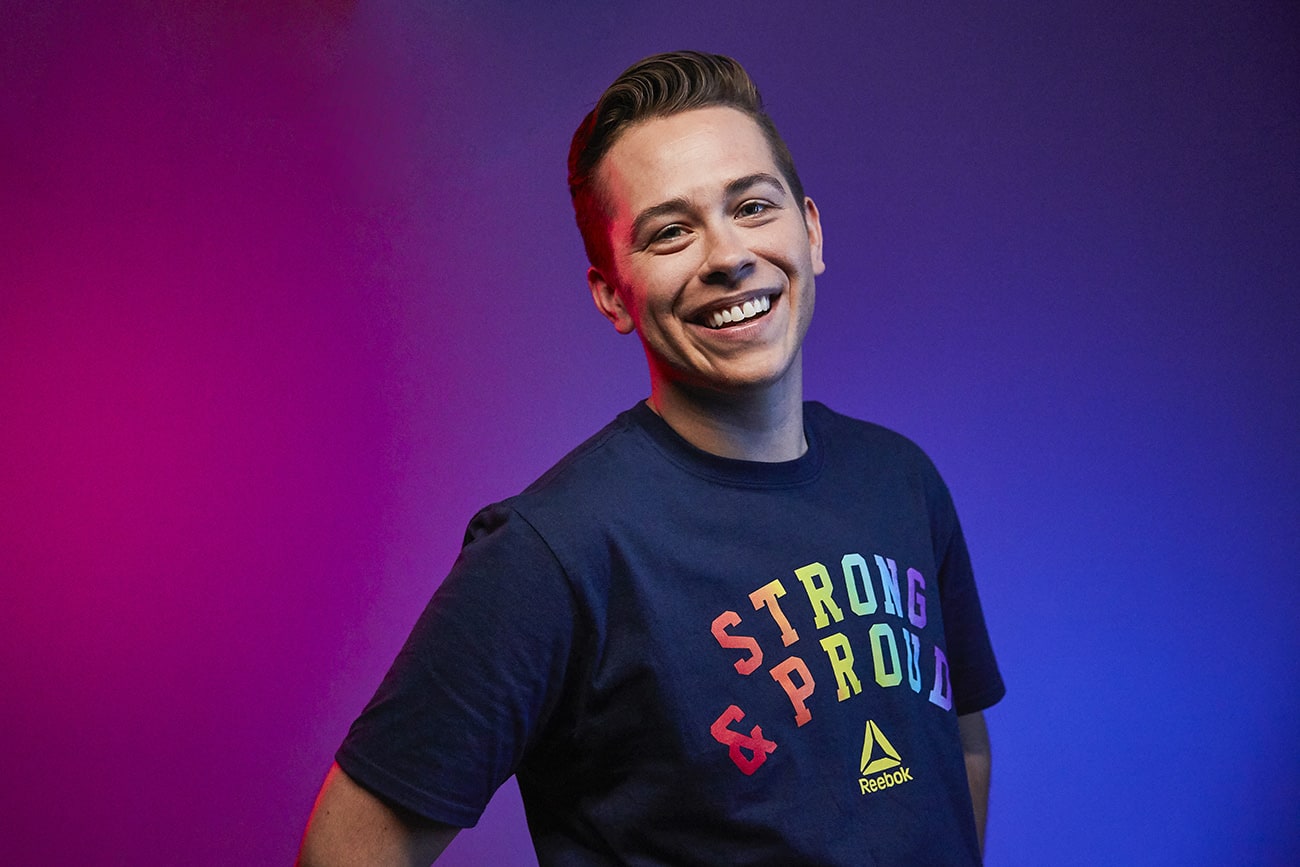 "Most importantly, when there are ways to improve, I think Fenway Health listens in an effort to always put patients first, as real people. Fenway realizes that healthcare extends beyond the doctor's office or hospital -- which means they try to put education and community at the center of everything they do. Many people who identify as transgender rely on each other for guidance and advice in navigating healthcare, but Fenway definitely makes an effort to demystify these systems and support patients in any way they can."
In celebration of Fenway's important work, the LGBTQ community, and Reebok's
Pride collection
, Reebok is partnering with Fenway Health by donating a portion of the proceeds from the collection-up to $50,000-to Fenway Health. The collection includes three different sneakers with rainbow stitching and an array of t-shirts and accessories.
As this year marks the 50th anniversary of the Stonewall Riots, Lennon reminds us that with anti-LGBTQ violence continuing to be so prevalent in the world, Pride is so much more than one month or one parade, it's part of a movement that is far from over.
"Personally, as a transmasculine, white individual, I recognize my privilege as a member of the LGBTQ+ community and observe how Pride can be dominated by stereotypes and white narratives. In light of this, it's important to remember that pride month is more than parades; it's more than rainbows and glitter. It's a time to educate ourselves on queer and trans history, respect those who have fought for liberation, and celebrate our beautiful, powerful, and diverse community."
While Lennon continues to pursue their fit lifestyle, it can be difficult to find spaces to work out or play sports that are accepting of everyone. Which is why they encourage gyms and other recreational spaces to continue to work to be more inclusive so everyone feels welcome and can experience the power that can come from being active.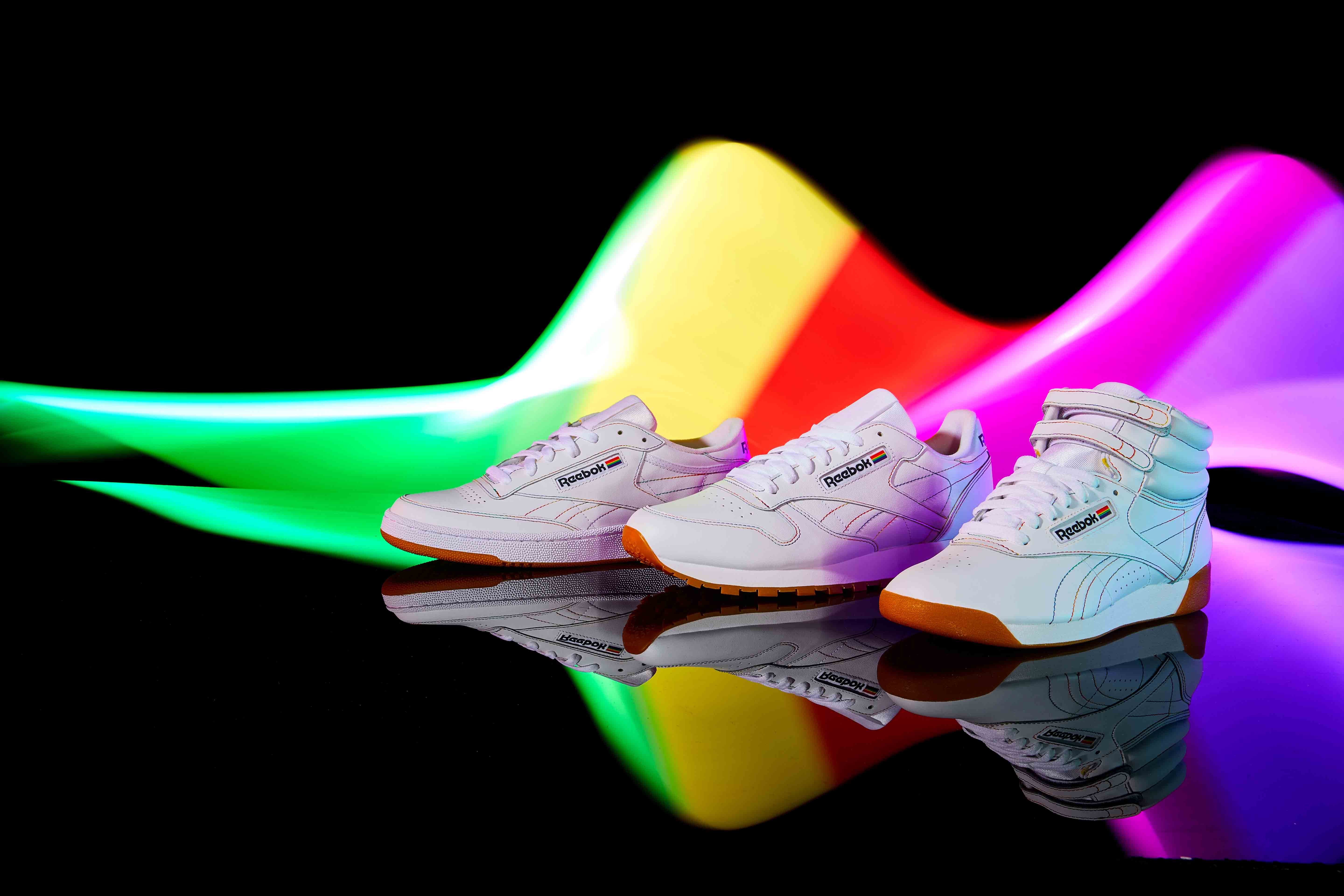 "Traditional gyms can be intimidating or even dangerous spaces for trans people but being physically fit can also be very empowering for the same individuals -- so it's important to work harder to create inclusive spaces in the fitness world," they say.
To see Reebok's entire Pride Collection,
click here
.