Reebok Employee Craig Sherwood Is Bringing Advocacy To The Workplace
As Reebok and Fenway Health partner together for Pride Month, a patient and co-chair of Reebok's LGBTQ Employee Resource Group shares why representation, inclusivity and advocacy are so important.
This year marks the 50th anniversary of the Stonewall Riots, a moment where the LGBTQ+ community came together to fight injustice, which later became part of what sparked the gay rights movement that continues today.
As we celebrate those who started this movement, we also celebrate those who continue their work today. From education to advocacy to political agendas, there is so much more to be done. For Reebok's LGBTQ Employee Resource Group, Colorful Soles, co-chair Craig Sherwood, that meant creating a group where LGBTQ+ employees can feel heard, understood and accepted during their 9-5s.
"The staggering reality of most business environments is that LGBTQ+ individuals feel isolated," says Sherwood. "Without the support of the larger organization, it's difficult to create an open and welcoming environment for a collection of individuals with unique perspectives that are so often under-represented. This group allows us to ensure both a visible community for all LGBTQ+ individuals at Reebok, and that the voice of our Reebok LGBTQ+ community is accounted for in all impactful decisions from HR policies to representation in product."
The group—which meets monthly and also includes allies—shares social calendars of events in the community and brings in monthly speakers while also continuing to educate the larger business. The ERG has been built based on a shared belief that inclusivity and representation matters.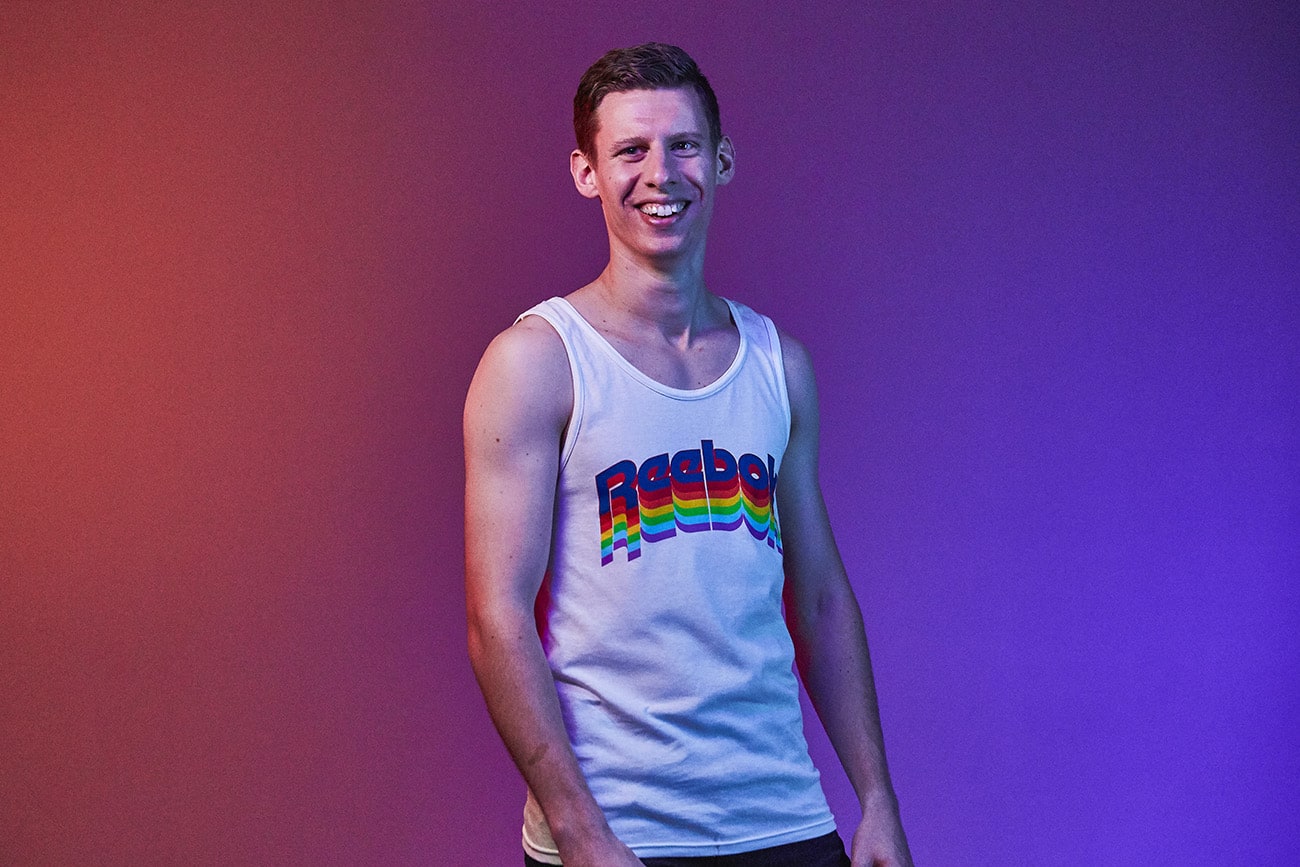 As a result of the collaboration between the ERG and the business, a meaningful partnership was born. Reebok and Fenway Health, a non-profit that supports the wellbeing of over 28,000 LGBTQ patients, partnered up for Pride Month.
"It's imperative that initiatives and products that are meant to represent authenticity in the LGBTQ+ community benefit LGBTQ+ supportive organizations. Fenway is an incredible resource for folks within the LGBTQ+ community, especially in Boston where Reebok is headquartered. The development of this partnership and partnerships like it are a key component of ensuring our local community has access to much needed resources."
In celebration of Fenway's important work, the LGBTQ community, and Reebok's Pride collection, Reebok is partnering with Fenway Health by donating a portion of the proceeds from the collection-up to $50,000-to Fenway Health. The collection includes three different sneakers with rainbow stitching and an array of t-shirts and accessories.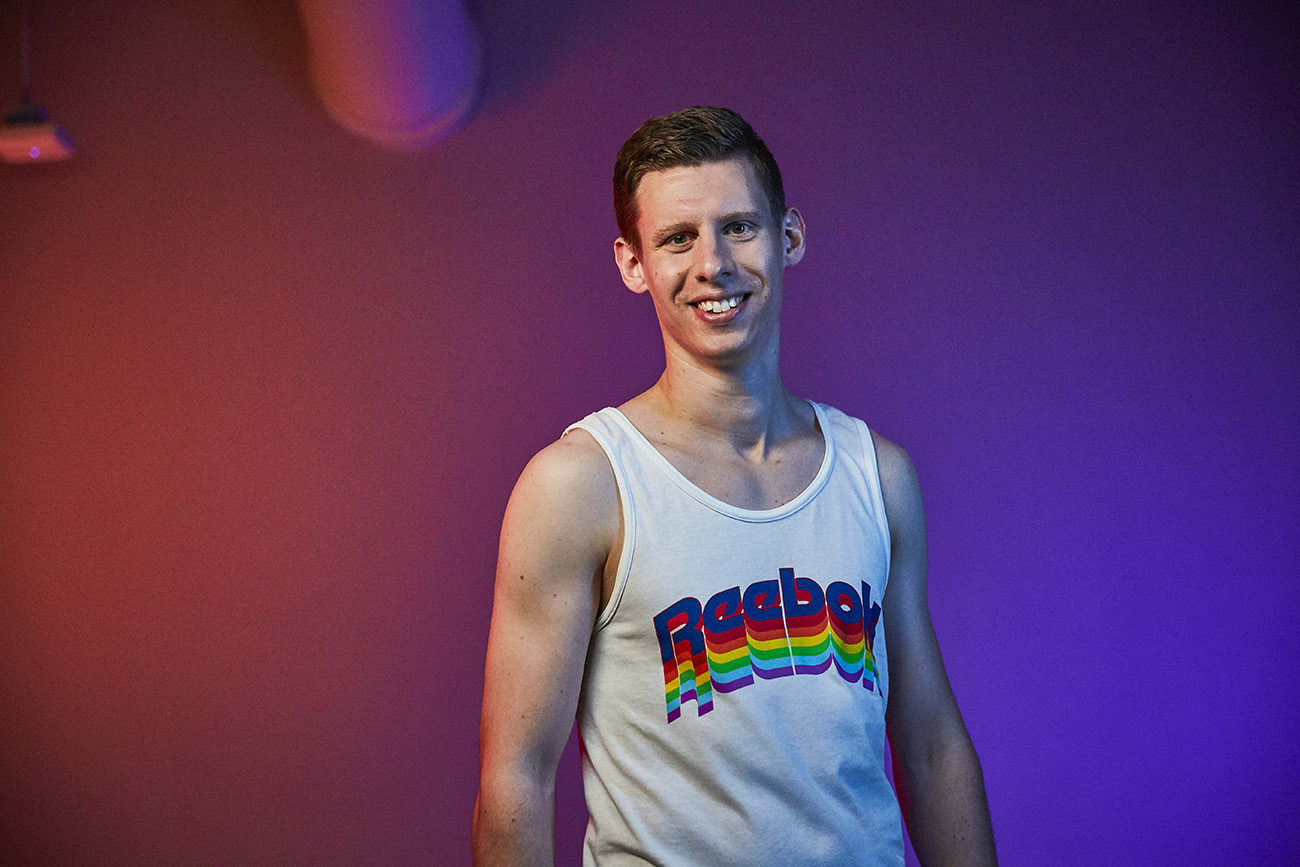 For Sherwood and many others, Pride Month is much more than just one month with one goal or reason behind it.
"For a long time, and still in some parts of the country and around the world, pride has been defiance. Defiance of expectation, exclusion, and hatred. Over the years, so many have fought in the face of those who believe that the LGBTQ+ community belongs swept under rugs, hidden in corners, and that those in the community deserve second class citizenship or worse. To me, pride is recognition of those who lead us in this fight as well as a celebration of the strides being made by the entire community. Every year, parades help show those who remain hidden for any reason that the community will support, fight for, and celebrate them, no matter their identity."
The feeling of inclusivity and having a sense of belonging is something that can be taken for granted if you've never experienced anything other than acceptance. Sherwood continues to use his own experiences as teaching and learning moments and credits his active lifestyle as to why he's been able to persevere and fight through adversity. As an avid gym-goer and participant in multiple LGBTQ+ sports leagues, he's been able to impact others just by being himself and being open-minded.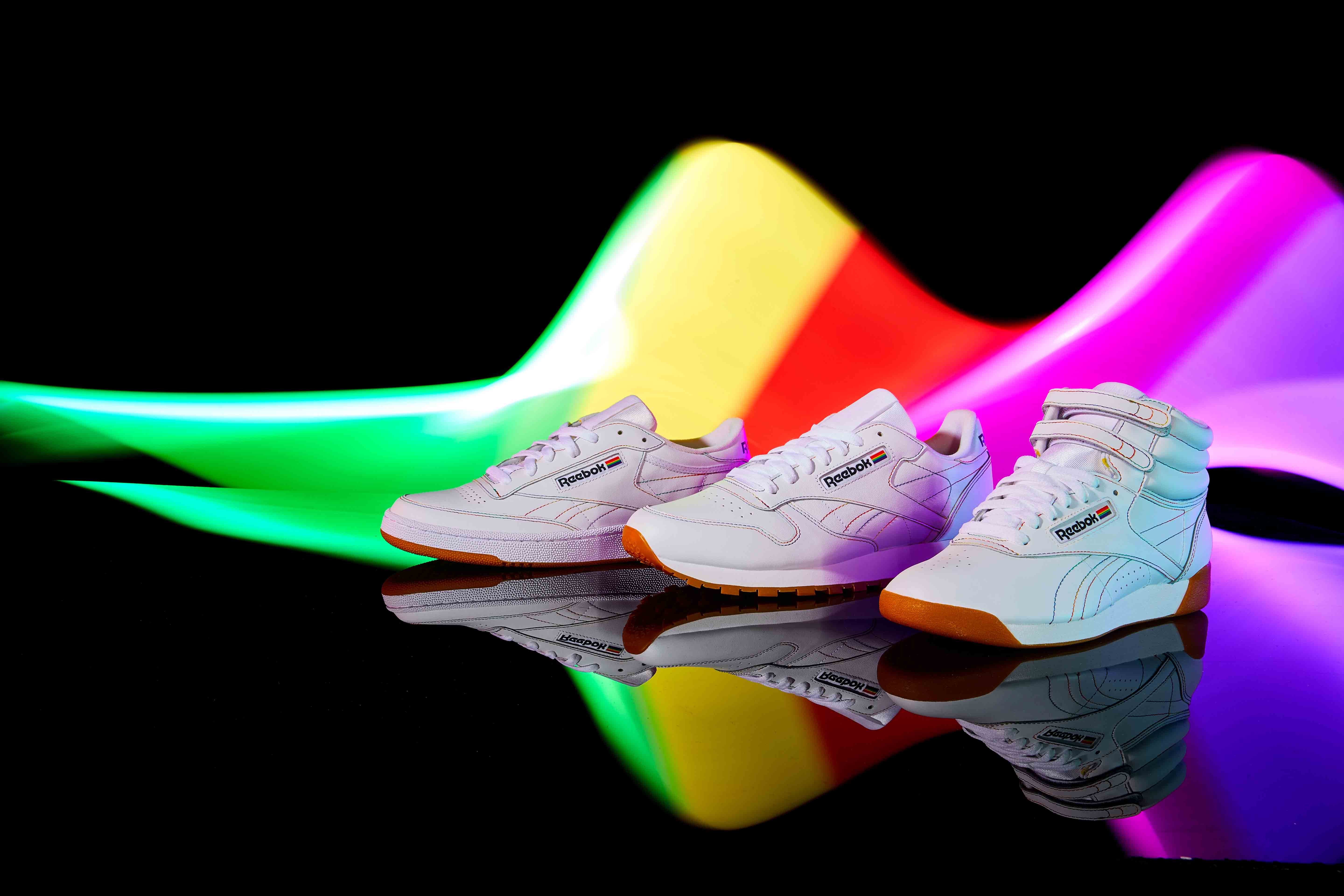 "Honestly, being active has given me a lot of what I have to be thankful for in my life today. Over many years, I've had the luck to play organized sports at a highly competitive level, even into college. It's taught me how to persevere through rejection and fight for results, but also has afforded me the unique opportunity to change minds in less than welcoming environments. Without these experiences, I wouldn't have the perspective and passion I have today, and I wouldn't trade that for anything."
As far as what others can do to affect change and support the LGBTQ community, Sherwood says even the smallest effort can make a huge difference.
"There are tons of ways to show support for the community. From volunteering with an LGBTQ+ supportive charity to including LBGTQ+ individuals perspectives and well-being in mind during impactful discussions, the small things make all the difference in creating an inclusive culture."
To see Reebok's entire Pride collection, click here.