One Woman's Reflection On How CrossFit Helped Her Through A Cancer Diagnosis And Surgery
Bri Rudolf knew that her workouts would build her physical strength, but she couldn't have anticipated the emotional strength she'd gain, too.
"About seven years ago, I tried a workout," says 38-year-old Oregon native and mother Bri Rudolf. "I tried it because it had a mile run and I knew I could do that. The bodyweight stuff seemed okay, so I tried that with my husband. That was my first official CrossFit workout."
That workout was Murph. Yes, Murph—a one mile run, 100 pull-ups, 200 push-ups, 300 air squats, and another one mile run.
That's one way to start CrossFit!
Fast forward to today—2019. Rudolf is currently a Level 2 CrossFit coach, both taking and instructing daily classes at CrossFit Wilsonville in Wilsonville, Oregon. There, she trains three to four hours a day, adding in additional endurance, strength, and accessory work as necessary.
While it takes really loving fitness to workout at such an extensive volume, Rudolf insists that it's the community that draws her to spend such lengths of time at the gym.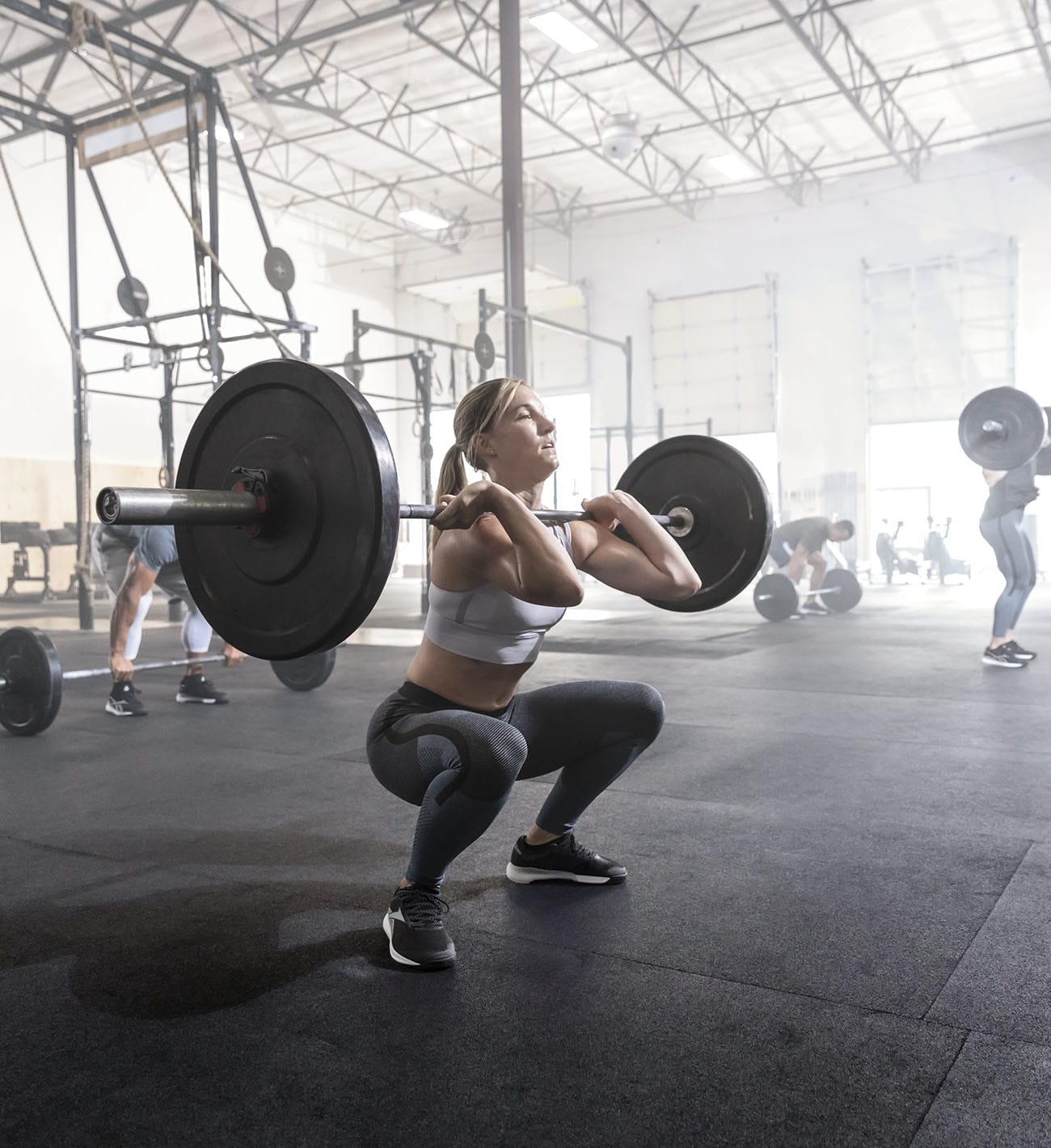 "It's one big family," she says,. "They are amazing, and everybody encourages everybody, no matter if it's your first day or if you've been here for five years."
In 2017, that community was there for Rudolf when she faced her biggest challenge to date: a cervical cancer diagnosis.
"When they found out I had it, it had progressed really fast," says Rudolf. "I had no cancer a year before, and I had stage four cervical cancer the next year. So I had the surgery very quickly, and because of that, they were able to cut out all of the cancer without me having to do further treatment."
She credits her CrossFit affiliate with helping her be able to get the surgery so quickly.
"The gym that I am a part of runs Everyday Warrior, which is a foundation that supports families going through cancer. The minute my gym found out I had this, they jumped right in to help with additional costs."
"I feel like a huge part of CrossFit is taking care of each other, and I got to experience that first hand."
She says that easing back into the gym post-surgery reminded her why she fell in love with CrossFit in the first place. After taking six weeks completely off, she returned to class where she scaled workouts based on what she could and could not do.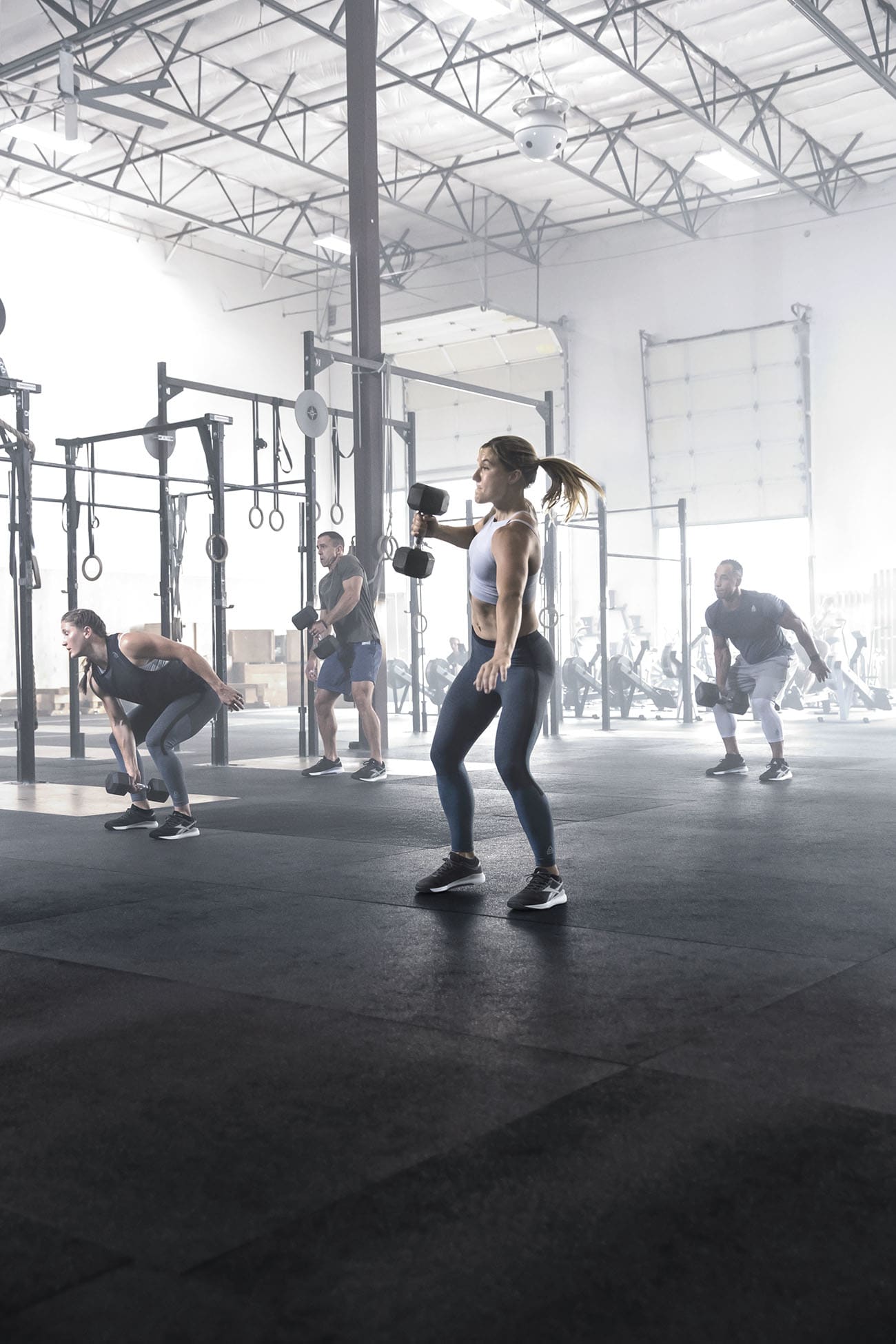 "There are so many things you can still do, just differently. It was great to know I loved doing the sport so much that it didn't matter if I were sick or not. I just changed it."
While Rudolf admits that regaining skills and strength was more of a struggle than she anticipated, the sheer fact that her body was capable of returning to exercise six weeks after a severe surgery put things into perspective.
"My body was strong enough. I was able to have a surgery and be okay. That's a real win. I think because of CrossFit, our bodies can feel strong, inside and out."
Mentioning the body spurs Rudolph to bring up a new topic: body image. Not only has CrossFit improved her own sense of body image, but she says she's witnessed its transformative power over and over with the athletes she coaches.
"You see yourself get better, not have to have that only be a measurement of what you look like or what you weigh. What you couldn't do a few months ago, now you can, or what you thought you'd never be able to do, now you can."
Rudolf smiles. "We have one athlete in our gym, Suzanne, who is an adaptive athlete. She's missing an arm, and the day she came in here, she thought she could never do CrossFit. We were like, 'You can. You just have to do it a little differently." She says Suzanne now jumps rope and does pull-ups, among other skills.
Rudolf believe the true beauty of CrossFit is how it can reach people of all circumstances, from adaptive athletes to elite athletes to cancer survivors like herself.
"It's making everything better each day, not just making my workouts better," she reflects. "I hope that continues to be the relationship I have with the sport."
Rudolf is one of nine individuals featured in Reebok's "Nano For All" campaign which celebrates the breadth of people whose lives have been affected, for the better, by CrossFit. Read the stories of the other eight individuals and shop the Reebok CrossFit Nano 9 on Reebok.com.