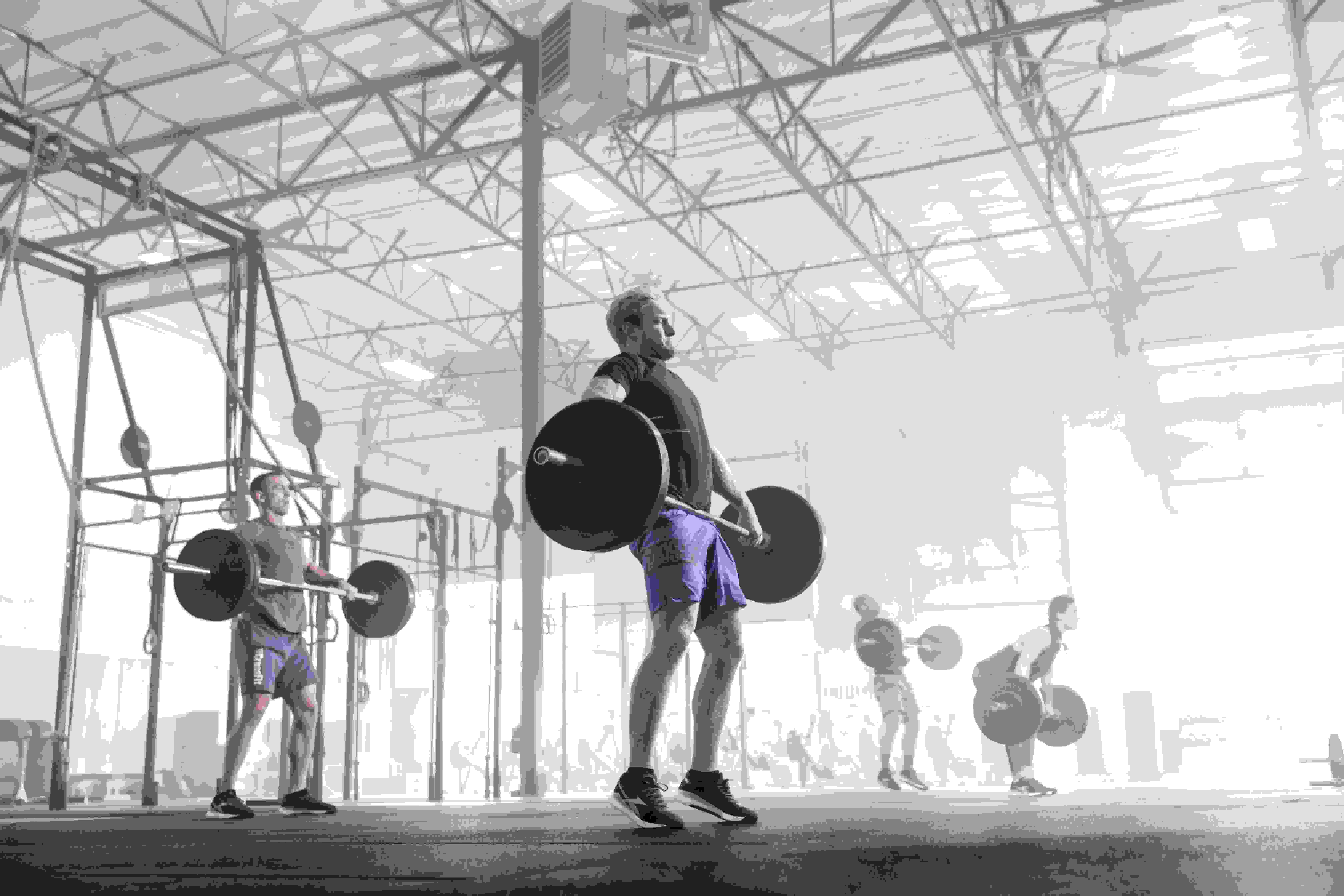 Pat Vellner Has One Goal For The 2019 CrossFit Games: To Win
The 7-year veteran and reigning second Fittest Man on Earth talks strengths and challenges for the 2019 Games.
"We get comfortable a little bit with the way things are, and now things are different."
That's renowned CrossFit athlete Pat Vellner's response when asked to reflect on this year's CrossFit Open. Despite seven years of competitive CrossFit experience, this year is presenting Vellner with a whole new set of challenges due to the new format of the Open. New this year, the top male and female from every country will receive an invite to the Games. "I think there's a lot more unknown moving into the Games," Vellner says.
Not only that, but there are now two Opens in 2019, one in February and the next in October – just a short two months after the Games. "It will be more of a mental hurdle than anything," says Vellner on the October Open. "Now you've got lots of time for different training phases. It makes for a long year for training for sure."
In terms of training, Vellner says he's actually totally comfortable with working out by himself. "I think at the end of the day, you have to be able to do it by yourself and for yourself or it's not gonna last."
"If you have a training partner, especially one who competes in your division, I think it's very difficult to not compete against that person all the time," says Vellner. "Now and then, it's super fun. But I think that there is a tendency to compete when you're with your training partners. Which is unhealthy for me."
"I drive a very distinct divide between training and competition – they're not the same thing," Vellner adds. Though they may not be the same beast, Vellner approaches both training and competing with the same level of intensity. When training Vellner focuses on his own growth but, when it comes to competing, Vellner admits he does his homework.
"A lot of people talk about not being concerned with what other people are doing and I don't necessarily agree with that. I think it costs you very little to look into what people are good at, what they're bad at, to help you make a game plan."
"I find it very difficult to just focus on yourself and be in your lane," Vellner says about studying his competition, "because whether you like it or not, you are racing these guys. You are being measured against them."
So, how will Vellner measure up? According to him, you never truly know how you or your competition will show up at the Games, but Vellner assures he's pretty good at being adaptable.
"My three best finishes in the Open were all events that, in the past, I hadn't been as good at – sprint style events, heavy weightlifting events. Making big steps in the areas that I need to is huge. I'm excited to see where that lands me this year."
When asked about his goal for the upcoming year, Vellner leaves no question: "My goal is to win the games. It's not going to be easy."
Shop the Nano 9 here, and stay up to date on everything CrossFit games here.